« Wuhan Chimera Cafe
|
Main
|
Daily Tech News 9 September 2021 »
September 08, 2021
Wednesday Overnight Open Thread (9/8/21)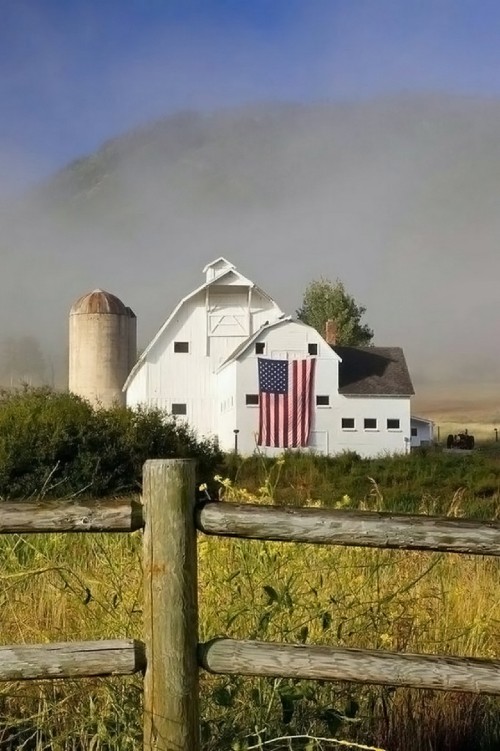 ***
The Quotes of The Day
Quote I

Do I have to sue CNN? They're making sh*t up! They keep saying I'm taking horse dewormer. I literally got it from a doctor. It's an American company; they won the Nobel prize in 2015 for use in human beings. And CNN is saying I'm taking horse dewormer! They must know that's a lie.Joe Rogan
Quote II

"We just want to get home. If I go into shock through all this stress I'd like to know who will be responsible for it." Sabrina Scantlebury, stranded motorist
Quote III

"Don Lemon is out there every night telling everybody what bigots they are. Meanwhile, this is a man who has been credibly accused of shoving his hands down the pants, fondling the genitals, and rubbing his hands all over a stranger in a bar. He denies it, but he's been accused and there was an independent eye witness who said he saw Lemon do it. Who is Don Lemon to lecture us on anything"Megyn Kelly
Quote IV

"It would be such an honor to meet the real President of the United States of America, President Trump. I love you and America loves you." Gold Star Parent Shana Chappell
***
You know you want to celebrate. &&&&&&&&&&&&&l&&&&&&&&&

National Ampersand Day is celebrated on September 8 each year to honor '&,' a Latin character and a logogram that depicts the conjunction 'AND.' The ampersand has been in use since the first century A.D. Although most people don't give much thought to this symbol, it has a long and illustrious history. Even if you don't consider yourself a language nerd, we think it's the perfect day to celebrate.
***

We got back our traitor. And Afghanistan got new government officials. What a f*cking deal!

AFGHANISTAN – According to reports, the Taliban formally declared the formation of its government on September 7th, and the list of top officials included several well-known names.

Specifically, the four of the five Taliban commanders that former President Barack Obama released in 2014 in exchange for captured U.S. Army deserter Bowe Bergdahl.

Back in August, Mohammad Nabi Omari, the fifth member of former President Obama's "Taliban Five," was appointed as the Taliban's governor for Khost province.
***

The real reason Sunsettin' Joe is always looking at his watch....................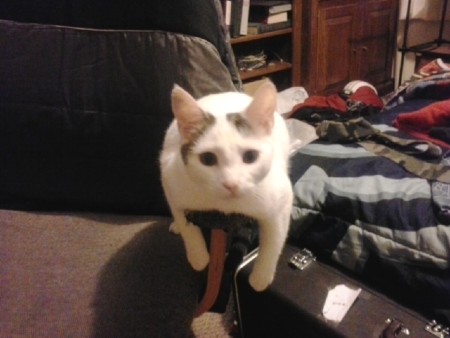 (H/T Hrothgar)
***

Morons play the various lotteries in hopes of winning big and buying an island. If you win instead of buying an island, how about a prison?

Another move is afoot to try to sell the closed State Correctional Institution Pittsburgh on the North Side, two years after Manchester Bidwell Corp. backed out of a deal to buy it.

State Sen. Wayne Fontana, D- Brookline, has advanced legislation that would set up a competitive process to accept proposals for the sale of the 20.2-acre property in the Marshall-Shadeland neighborhood.
***

Oh the horror!!! Denmark proposes that immigrants work to receive aid.

Denmark has proposed making migrants work 37 hours a week to earn welfare benefits because 'there are too many, especially with non-Western backgrounds, who do not have a job'.

The proposal by the minority Social Democratic government, a traditionally left wing administration that has adopted right wing anti-immigration policies, would require migrants who have been on benefits for at least three years to find work.

It said the programme was necessary because many women of foreign descent do not work, especially those with roots in the Middle East, North Africa, Afghanistan, Pakistan and Turkey.

The practitioners of the Religion of Pieces also don't have much of a work ethic.
***
Is this a SUV? I don't think so, but then again I'm not in marketing at Volkswagon.

(CNN)At a Munich auto show Monday, Volkswagen unveiled the ID. Life, a tiny, boxy electric SUV, designed for driving on tight city streets. It's just an endearingly cute concept vehicle now, but VW plans to put something like it into production around 2025.

Priced for young, first-time car buyers, the ID. Life will cost about €20,000, the equivalent of just under $24,000 at current exchange rates. VW did not say which specific markets the new model would be offered in.

I wonder if it will start when it's -37.
***
Did Ringo have this in mind when he recorded the "No-No Song"?

The fentanyl-laced cocaine that killed an LA comedian is showing up everywhere - here's why it's so deadly and how to avoid it
***

My guess is that the prices won't be dropping.

Amazon's cashierless tech is expanding to Whole Foods
"Just Walk Out" tech will come to locations in Washington, DC, and California in 2022.
***

Always entertaining and informational: How to deal with LEO if stopped.
***
Vinyl went by the wayside, but has made a return. Will the same hold for VHS tapes? And who can forget, "Please be kind and rewind"? (H/T Doof)

When Nicole Wiegand wants to relax, she reaches back to 1987.


Most evenings, Ms. Wiegand, a 37-year-old owner of an art store in Philadelphia, browses her extensive video collection, pops one into a VCR and waits for the hum of white noise. She's even set up a box outside her shop where people can pick up or drop off tapes.

"I loved the video store, loved it," she says. "I'd pick a movie off the cover art alone…and that opened me up to so many things."

While the pandemic supercharged streaming, a few people decided to swim against the current and go back to the familiar format of VHS. It isn't the easiest of hobbies. VCR players haven't been in production within the last five years, and using the player on a current smart TV requires an expensive customized setup of several devices. Looking for a recent film on VHS format? It's likely you'll only find films from the 1980s and 90s, direct-to-VHS specials and home videos.
***

I know I just ran this video recently. But it ties in with the story that follows:

Everything you wanted to know about surviving a plane crash.
DANGER ZONE The best ways to increase your odds of surviving a plane crash including what to wear and which seats to avoid

WALKING AWAY from a plane crash may seem unlikely, but experts claim that 95 per cent of them are actually survivable.

However, this is down to passengers and their own actions, including the seats to avoid and the clothes to wear.
***

You will be made to care and to comply!

The head of a video game studio stepped down Monday evening after speaking out in support of the Texas Heartbeat Act on Saturday.

John Gibson left his position as chief executive of Tripwire Interactive following a tweet in which he voiced his approval of the Texas Heartbeat Act, a law banning abortions after the unborn baby's heartbeat can be detected.

"Proud of #USSupremeCourt affirming the Texas law banning abortion for babies with a heartbeat," Gibson wrote. "As an entertainer I don't get political often. Yet with so many vocal peers on the other side of this issue, I felt it was important to go on the record as a pro-life game developer."

Tripwire issued a statement Monday apologizing for Gibson's comments and expressing a commitment to take "swift action."
***
***
The ONT Musical Interlude
Born on this day, 1925 - Peter Sellers
Peter Sellers actor, The Goons, (1956 UK No.9 single 'Ying Tong Song' with The Goons, 1960 UK No.4 single 'Goodness Gracious Me', with Sophia Loren, 1965 UK No.14 single 'A Hard Day's Night'). Sellers died of a heart attack on 24th July 1980. via thisdayinmusic.com
&&&
***

It was really sweet she wanted to help and become a Genius Award Winner.

Naked Woman Pulls Up In A Golf Cart During Armed Standoff In Florida

Elisabeth Smith, 28, is facing a charge after authorities say she disrupted an active armed standoff in Dunedin, Florida.

A troublesome situation was made worse for Florida authorities when a naked woman reportedly pulled up in a golf cart, according to WFLA.

The incident began Sunday morning (September 8) in Dunedin when Pinellas County Sheriff's deputies set up a perimeter outside a home on Michigan Boulevard near Madeira Avenue, Reporters say 18-year-old Myles Abbott was fleeing authorities before climbing on top of the roof and pointing a gun at them. This kicked off an hours-long standoff.
***
Here's looking at you. Tonight's Feel Good Story of The Day.
Married couple stunned as surgery lets them see each other properly for the first time in decades
Would you like another uplifting story? A second Tonight's Feel Good Story of The Day.

Touching Photo Shows Soldier Helping Man Struggling in Wheelchair Cross Busy Street—And It Goes Viral

The sight of a man in a wheelchair struggling to cross a busy intersection in Wisconsin prompted worries for motorist Kimberly Seehafer.

The Wausau local was on her way to her cold laser therapy training when she stopped at a red light, at the corner of Thomas and Grand, and saw the man having a difficult time.

Kimberly's gut instinct was to stop; but she was in the middle of traffic and unable to assist.

Then, a hero appeared, who saved the day.

Kimberly made sure to snap a photograph of him—and it later went viral on Facebook.
***
Tonight's ONT has been brought to you by Memorable Addresses.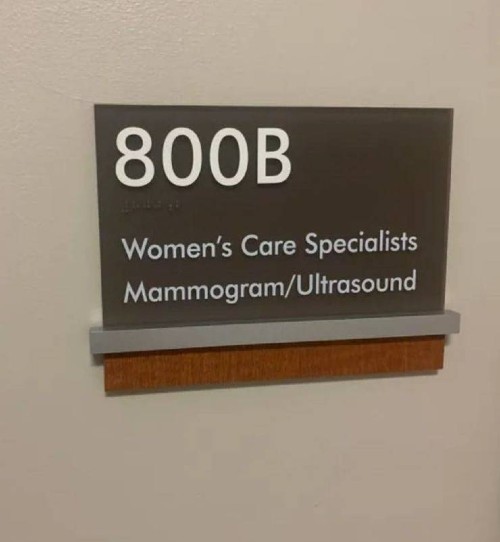 Notice: Posted with permission by the Ace Media Empire, AceCorp, LLC. and Mis. Hum. Enterprises. No hamsters were injured in the production of this ONT.

posted by Misanthropic Humanitarian at
09:55 PM
|
Access Comments