« McCloskley's Trespasser and Threatener Cori Bush Tells People to "Suck It Up" Regarding Her Expensive Private Security, Then Adds That the Police Must Be Defunded
|
Main
|
Lego Tactical Assault Squad Cafe: For the Dogs Edition »
August 05, 2021
Quick Hits: The Spy In Your Pocket Edition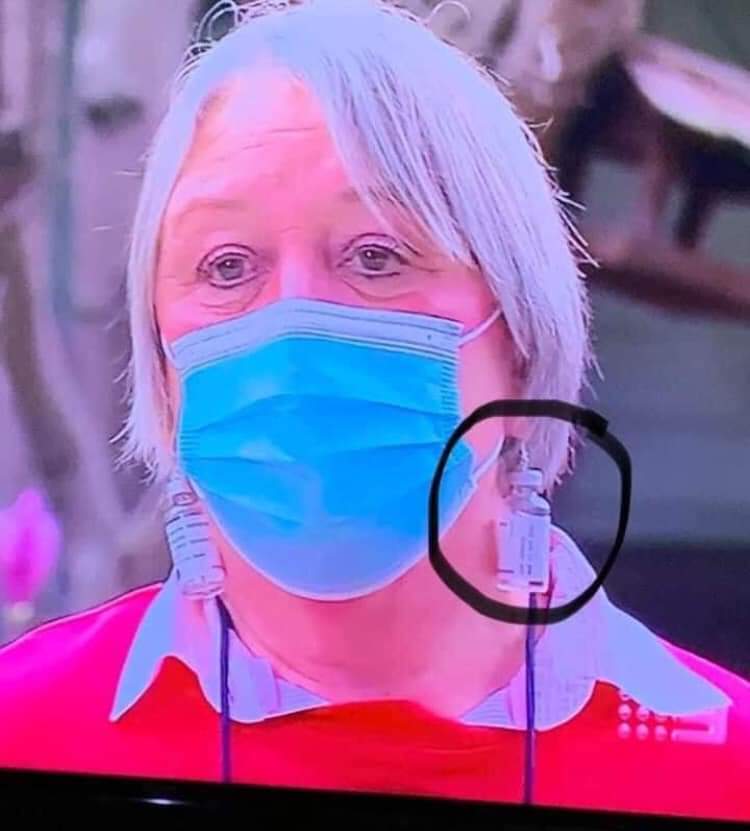 Via OrwellNGoode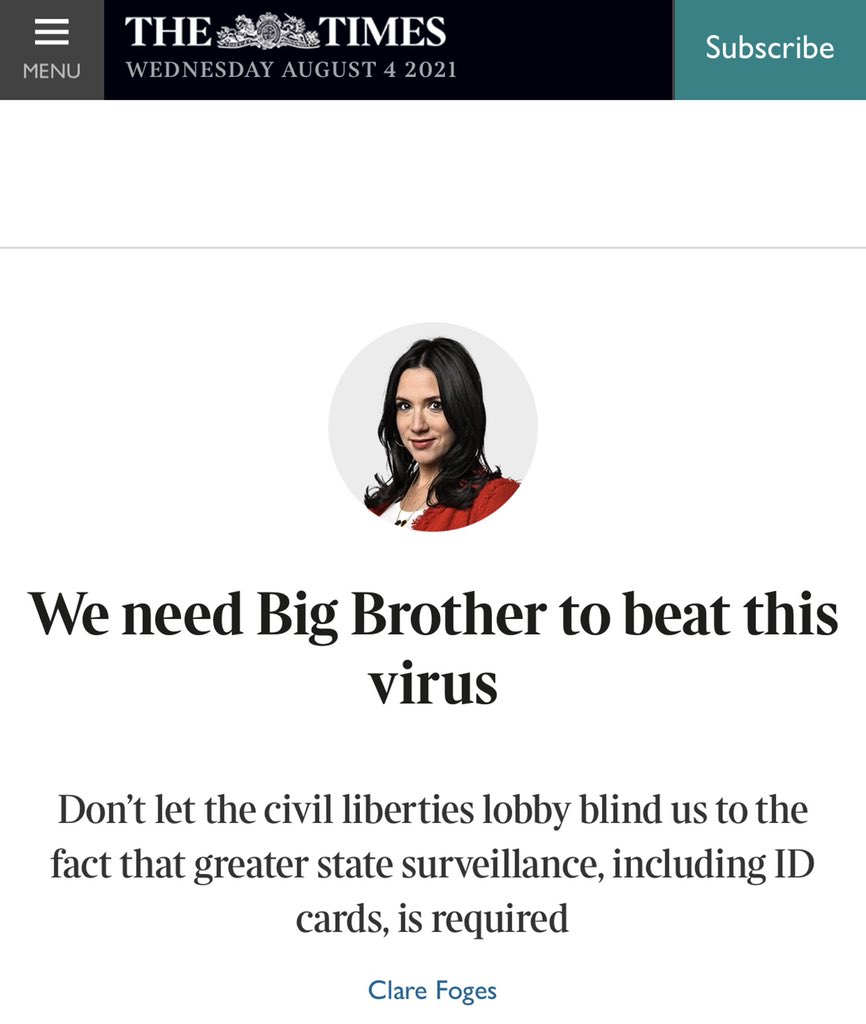 From Echo_Chamberz
I mentioned yesterday that Amazon wanted your palmprint. For your convenience, you understand.
Now Apple wants to continuously scan your phone. To detect child abuse, they say.
And in a few months, I'm sure they'll come up with more "health and safety" items to spy on you about.
(Reuters) - Apple Inc is planning to install a software on U.S. iPhones that will scan for child abuse imagery, the Financial Times reported on Thursday, citing people familiar with the matter.

Posted by: SMOD at August 05, 2021 01:08 PM (RHGPo)

A commenter said, "Yeah, and the software will be used to plant CP on your phone by the FBI, too."

AFL-CIO President Richard Trumka is dead, sources say.

America's Sweetheart Jennifer Anniston has thoughts.
Actress Jennifer Aniston recently said people who are not yet vaccinated against COVID-19 "just don't listen to facts" and mostly base their opinions on "fear or propaganda" and revealed that she's cut ties with the unvaccinated.

Taking it a step further, Aniston said that it's a "moral and professional obligation" for the unvaccinated to identify themselves in public settings.

"There's still a large group of people who are anti-vaxxers or just don't listen to the facts. It's a real shame," the former "Friends" actress told InStyle. "I've just lost a few people in my weekly routine who have refused or did not disclose [whether or not they had been vaccinated], and it was unfortunate."

"I feel it's your moral and professional obligation to inform, since we're not all podded up and being tested every single day," the 52-year-old added. "It's tricky because everyone is entitled to their own opinion --but a lot of opinions don't feel based in anything except fear or propaganda."
The CDC's current (possibly false) claim is that the vaccinated can spread the delta variant just as easily as the unvaccinated can -- so what's it matter to this Lover of Science if she meets the vaccinated or unvaccinated?
As usual, it's just about the virtue signaling and finding new and exciting ways to differentiate oneself from one's presumed Lessers.
That's pretty much all The Regime does these days -- find differences between itself and The Ruled, and then claim those differences mean that The Regime is superior, and therefore entitled to Rule forever.
By the way, she says she's had to limit her news (or "news") viewership due to "panic fatigue."
Gee, a wealthy white leftist woman who turns out to be a hysteric whose emotions are blown hither and thither by the Panic Gales coming from CNN.
Who would have guessed!
Why, she's some kind of Unicorn, I'll tell you that.
I'm afraid I'll have to lose Jennifer Anniston Movies from my weekly routine.
Oh wait, they don't let Jennifer Anniston make movies anymore. So I guess that was an freebie.
It is a bold move indeed for Megan McCain to criticism the "nepotism" of the Cuomos.
CNN has Noted Biomedical Expert Lt. Bearclaw on to explain his Expert Findings and Finely Tuned Projections that if Trump had been impeached, we would have saved 600,000 lives.
Hey, Professor Bearclaw, can you turn on your Finely Tuned Scientific Projection machine and tell me what your odds of dying from covid would be if you shed three or four of your Visible Comorbidities?
This is why CNN's ratings hit an embarrassing new Grim Milestone -- they failed to have a single show getting a million viewers for the entire week.
Flashback: Some of us said this heralded an new authoritarian of fear and censorship.
Others of us -- NeverTrump, for example -- scoffed and said it was no big deal. Just as the claim that every attack on liberty by the left is no big deal and nothing to get fussed about.
Yesterday, in the post about Joe Biden asserting that "some" constitutional "scholars" said that he could unilaterally declare that people give their property away free to Democrat Party constituents, I wanted to say, but did not: Who? Leftwing lunatic and Twitter Deranged Fool Laurence Tribe?
I really should have said that.
After his own lawyers said that what Biden was doing was obviously, blatantly unconstitutional, he just turned to a "lawyer" who he knew would give him the answer he wanted: the mentally-slipping Laurence Tribe.
Jeff Stein @JStein_WaPo

Biden had accepted the view of chief WH attorney Dana Remus that the eviction moratorium could not be extended.

As the furor built, and under pressure from Pelosi and Cori Bush, Biden told his Chief of Staff to seek out guidance of Harvard's Laurence Tribe - who said it could
Yeah, what a shock. Almost as much of a surprise as your stripper thinking your jokes are funny.

While Laurence Tribe was always a leftwing lunatic, he was at least widely-regarded as being on-the-ball.

I think I know why he's such a fan of Joe Biden: they both share similar debilitations.
Excellent Tucker Carlson rant on the third-world hellhole that America is now.
As Maxine Waters said-- why shouldn't the CDC just assert it somehow has the power to give disfavored people's property to favored people? Who's going to stop us?
Does everyone remember when NeverTrump and Conservative, Inc. told us that electing Biden was the only way to Restore Our Precious Norms?
Did our Precious Democratic Norms secretly include totalitarian communism?
Where's the Very Sanctimonious Romney now? Why isn't he talking about the massive damage to Our Precious Norms going on right now?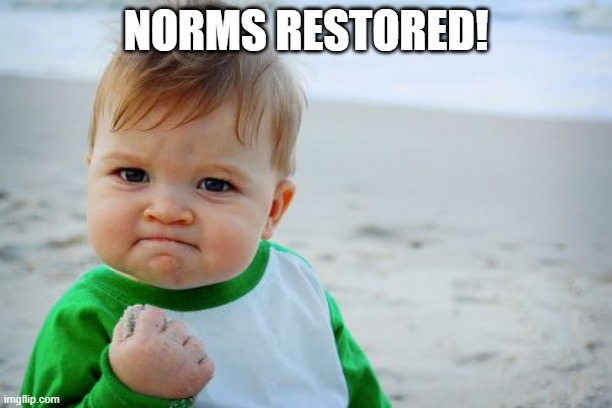 posted by Ace at
06:29 PM
|
Access Comments