« Gun Thread: Post NoVaMoMe Discussion and Analysis Edition!
|
Main
|
Daily Tech News 26 July 2021 »
July 25, 2021
Sunday Overnight Open Thread (7/25/21)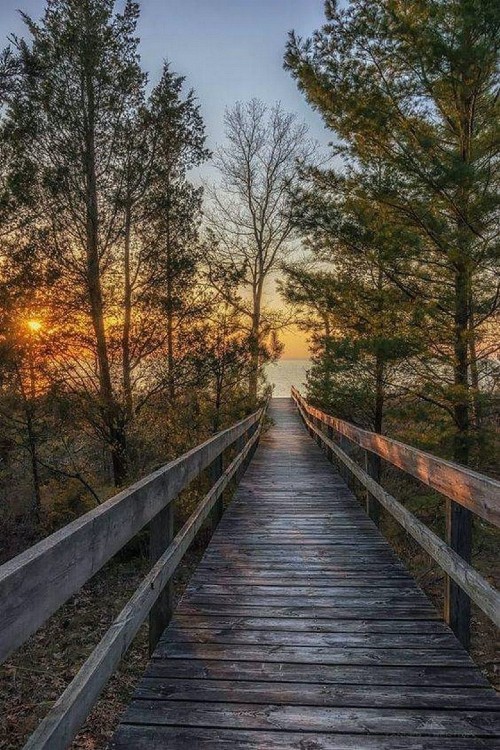 ***
The Quotes of The Day
Quote I

"I am persuaded that this is not going to get better with another two weeks. I'm persuaded that this language is a version of describing the intention of the petitioner and 20,000 people who signed the petition saying they want to create a significant change and that we should put it on the ballot. So I'm going to go ahead and move for approval of language as is." Minneapolis Council member Steve Fletcher
Quote II

"The first thing I think your viewers need to understand is that my client is not suing one of its customers for leaving a bad review. That's not what's going on here,"Davud Bowser, Attorney
Quote III

"We used to be known as a late-night restaurant. ... We can't do that anymore. I don't have the staff and people are exhausted,"Laurie Torres, restaurant owner
Quote IV

"Catholic social teaching upholds the principle that every person has the right to live in his or her own homeland in security and dignity. However, when loss of work forces migration, we must welcome them, protect them and share our abundance with them." The archbishop of Washington, DC, Cardinal Wilton Gregory
***

Sen. Rand Paul (R-KY) has a burr under his saddle for Dr. Anthony Fauci. He now has made a referral to the DOJ about Fauci's testimony before the senate. We know nothing will happen.

Kentucky Sen. Rand Paul (R) has delivered on his promise to criminally refer Dr. Anthony Fauci, chief medical adviser to President Joe Biden, to the Department of Justice for allegedly lying to Congress.


Last week, Paul told Fox News host Sean Hannity that he would send a criminal referral to the Justice Department alleging that Fauci lied to Congress about whether the National Institutes of Health funded gain-of-function research at the Wuhan Institute of Virology.

"He's lying about whether or not he funded gain-of-function research, and yes, he should be punished," Paul said.
If the DOJ won't investigate the democratic state governors who caused the nursing home Kung Flu deaths. Why in the hell would they target Fauci?
***

F*ck Ben & Jerry's Ice Cream and eat
Haagen Dazs.

Another Supermarket Chain Takes Action Against Ben & Jerry's Over Boycott
avatarby Algemeiner Staff

Tubs of ice-cream are seen as a labourer works at Ben & Jerry's factory in Be'er Tuvia, Israel July 20, 2021. REUTERS/Ronen Zvulun

A major New York supermarket chain has taken punitive action against Ben & Jerry's after the ice cream company declared that it was ending sales in the West Bank.

John A. Catsimatidis, owner and CEO of the Gristedes grocery store chain, which mainly operates in New York City, announced Sunday, "I authorized our stores to cut Ben & Jerry's space by 30% & not advertise until further notice."

GET THE BEST OF THE ALGEMEINER STRAIGHT TO YOUR INBOX!

SIGN UP!
"It's a tragedy that Ben & Jerry's has politicized ice cream," he stated.

Catsimatidis added, "I like Haagen Dazs better created by a South Bronx family who is pro-Israel."

The decision by Ben & Jerry's was met with intense criticism in Israel, while some US officials have promised to use state anti-BDS laws to take legal action against the company.
***
Of course the little smarmy worm doesn't have a reason.

"That's a local decision that's not incompatible with the CDC's overall recommendations that give a lot of discretion to the locals," Fauci said Sunday regarding the local policies. "And we're seeing that in L.A. We're seeing it in Chicago. We're seeing that in New Orleans, because the officials there, many of them are saying, 'Even if you're vaccinated, it's prudent to wear a mask indoors.'"

During the Sunday interview, Fauci didn't provide a specific reason why vaccinated people should wear masks.

I'll be honest with you, I've been vaccinated. But, I'll be damned if I'm going to wear a face diaper anymore.
***

This is almost as enjoyable as the US Women's soccer team going down like Kamala "The San Francisco Headhunter" Harris.


Team USA men's basketball was fried by the French in a stunning opening loss at the Tokyo Olympics.

The Americans led Team France by seven with under four minutes remaining, but the French scored the next 14 points for a shocking 83-76 victory Sunday at Saitama Super Arena.

Nets star Kevin Durant was in early foul trouble and had 10 points on 4-for-12 shooting in 21 minutes before fouling out in the closing seconds. Jrue Holiday had a team-high 18 and Bam Adebayo added 12 in a rocky start for the three-time defending gold medalists.

The loss marked Team USA's first in the Olympics since it fell short of the medal stand in 2004

Speaking of Olympics, I hope this team sinks.
***

Oh I think the jury is still out on this. NYC sent non-police teams to respond to mental health calls for a month. Data shows that more people got help and fewer were hospitalized.

A New York City pilot program that sends social workers instead of police officers to respond to mental health crisis calls is showing some early signs of success, according to data from the city.

The B-HEARD program — it stands for Behavioral Health Emergency Assistance Response Division — launched in a portion of Harlem last month and has sent teams of three unarmed, behavioral health specialists to respond to more than 100 911 calls.

Between June 6 and July 7, 911 dispatchers rerouted about 25% of all mental health-related calls to B-HEARD teams, according to the city's data. Once the teams arrived on scene, about 95% of the people in crisis accepted medical assistance. When there is a traditional response from police and EMS workers, about 82% of people in crisis accept help.
***
Mooooo-ve over Trans folks. The next new mental disorder is here.

If you happen to spot someone in a field on all fours, chewing grass, and exhibiting other cow-like behaviors such as mooing, they may be suffering from Boanthropy. Boanthropy is a rare psychological disorder that causes a human being to believe that they are a cow. Those inflicted with Boanthropy behave accordingly and attempt to live like cows. I don't think I've met anyone with Boanthropy before, but perhaps I will someday.
From Wikipedia:
***

A fool and his money are soon parted. San Francisco likes spending money on cops inanimate objects.

San Francisco Rolls Out "Ridiculous" $20,000 Designer-Style Trash Cans

What a bunch of rubbish. San Francisco elected officials can barely govern their own city as violent crime, homelessness, a drug epidemic, and trash plague the metro area. With complaints piling up about garbage strung across streets that resemble a third-world country, officials know how to do one thing: spend. They have proposed installing new prototype trash cans that cost a whopping $20,000 each.

Local news KRON4 spoke with San Francisco Public Works, Aleric Degrafinried, who defended the cost associated with the prototype trash cans shaped like a fancy salt shaker.

City officials agreed Wednesday to build 15 trash can prototypes, five each of three different designs.
***

My how times have changed. I could never imagine doing this only 15 years ago.

14-Year-Old Forced to Do House Chores Reports His Father to Police for "Illegal Child Labor"

Chinese media recently reported the case of a 14-year-old boy who shocked police when he accused his father of "illegal child labor", because he had been forced to do chores around the house.

The bizarre incident allegedly took place this week in Ma'anshan, China's Anhui province. Sick of seeing his son with his hands and eyes glued to his smartphone, and ignoring his homework and studies, a parent decided to give the boy a taste of life's hardships, and asked him to put down the handheld and do some housework. Angry with his father making him take a break from his phone, the reportedly smartphone-addicted teenager snuck out of the house when his father wasn't paying attention and went straight to the police station. There, he proceeded to accuse his father of "illegal child labor".
***
After a year plus of the Kung Flu dictates by governments world wide, things are getting tense in Australia.

Police are searching for an anti-lockdown protester who punched a horse after a Sydney demonstration turned ugly.

Protests took place in several Australian cities on Saturday after officials imposed restrictions to combat a surge of Covid-19 infections.

Unmasked protestors clashed with police after they broke through barriers and pelted officers with bottles and plants.

Several arrests were made as the demonstrators made their way towards the city's town hall.
***
The concept sounds good, but what about all of the details such as foundation, HVAC, electrical to name just a few.


A new factory in Las Vegas will soon be churning out foldable, stackable housing units that can be shipped without the need for a wide load.

Boxabl, the company behind this endeavor, is entering a competitive field of technology-driven companies aiming to reduce the cost of construction. Though other companies in this arena have focused on 3D printing and other automated construction technologies, the central challenge for Boxabl was how to ship its houses as conveniently as possible. This is one of the primary factors that led to its unique foldable design.
***

Good old Illinois politics. It certainly isn't for the faint of heart.

REVEALED: Illinois Democrat congresswoman bribed rival to not run against her, offered six-figure job at congressional office
Democrat Illinois Rep. Marie Newman admitted to a federal judge that she offered a six-figure job at her congressional office to a potential political rival, an apparent bribe that may be a federal crime.
***

"But, your honor I had the "OK" from city hall. Well, city hall is full of crap and doesn't know what they are doing.

Homeowner must demolish $3M Gatineau luxury home built too close to road: Quebec court

The judge placed the blame squarely on the city, saying Patrick Molla was given no reason to believe his project would face problems

The ruling describes how the home's owner, Patrick Molla, had thought everything was in order when he was granted permits to build in May 2013. That September, the city discovered the permits had been issued in error, but it never ordered the owner to cease construction. Instead, the ruling says, Molla was told the issue would be resolved with an exemption, and in February 2014 the family moved into the house.

Neighbours, however, complained about the property, saying it didn't fit with the rest of the neighbourhood and contravened a bylaw because it was not far enough from the street. The bylaw at issue states homes must be at least 15.67 metres from the street, instead of the seven metres for the home in question.
***
The ONT Musical Interlude
On this day:25 Jul 1983
American heavy metal band Metallica released their debut studio album Kill 'Em All. The release is regarded as a groundbreaking album for thrash metal because of its precise musicianship, which fuses new wave of British heavy metal riffs with hardcore punk tempos. via thisdayinmusic.com
&&&
Born on this day:25 Jul 1958
Thurston Moore, American musician with Sonic Youth, who had the 1990 album Goo which featured the single 'Kool Thing'. In the early 1990s, Moore formed the side band Dim Stars, with Richard Hell. Moore was ranked 34th in Rolling Stone's 2004 edition of the "100 Greatest Guitarists of All Time." via thisdayinmusic.com
***

There is a right way to apologize and a wrong way. Genius Award Winner.

Paris man gets jail time after repeatedly ramming car with his motorized wheelchair

When asked by his attorney, Clay Johnson, if he felt any remorse for his actions after being convicted, Petersen told the jury, "No." The jury responded by sentencing him to one year in state jail.
***

Pucker Factor? 11+ Tonight's Feel Good Story of The Day.
On a training flight, student pilot Brian Parsley loses his engine but remains calm; making a flawless emergency landing in a nearby field. This is a fascinating view from the cockpit of the entire ordeal as Brian communicates with air traffic control.
***

Tonight's ONT has been brought to you by Competence.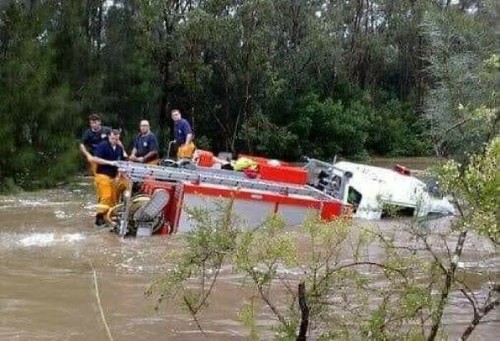 Notice: Posted with permission by the Ace Media Empire and AceCorp, LLC. No rights reserved. No warranties, real or implied. Hell you are on your own with this addictive blog.

posted by Misanthropic Humanitarian at
10:00 PM
|
Access Comments