« Saturday Morning Coffee Break
|
Main
|
Saturday Gardening and Puttering Thread, July 10 »
July 10, 2021
Hilaria Baldwin may be getting a little too intersectional . . .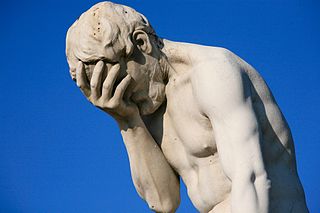 Hilaria Baldwin is in the news again. Perhaps she does not understand that she is undercutting some of the positions of The Left in the current battles over Critical Race Theory and Critical Social Justice, in which it is crucial to have an oppressor class as a fixed target. She now insists that culture is 'allowed to be fluid' less than a year after her heritage scandal.
Seven months after an outcry erupted on social media questioning her heritage, and in particular, her connection to Spain, Hilaria Baldwin says she sees herself as "multi," and believes culture can be "fluid."
Culture can now be "fluid", just like gender can be "fluid". Wasn't always like this!
In an Instagram post on Thursday, Baldwin, wife to Alec Baldwin, said she recently had an opportunity to have a discussion with family members, now that COVID-19 restrictions have eased.

"We talked about how we grew up, our languages, our cultures-multi& very valid. We discussed belonging& how there are people who want to deny others their right to belong," she wrote, not mentioning the December 2020 scandal when various social media users questioned her Spanish heritage and sometimes use of a Spanish accent (like when she forgot the word for cucumber on Today), forcing her to later clarify that she was born in Boston.
That was so tragic.
In Thursday's post, Baldwin, who has previously said she grew up in Massachusetts and Spain, lamented labels.

"When you are multi, it can feel hard to belong. . .
Perhaps you will better understand the pain of being a Multi when you read through her entire post. Perhaps you won't.
Back in December and January, we also noted here some earlier difficulties that Hilaria was posing for the left by inventing a new identity for herself, with Alec going along with the charade.

We noted that Steven Hayward wrote a piece singling out the part played by the New York Times in covering for her, and for other elites.
Whatever else might have once been said about liberal bias at the New York Times, at least you could say that they covered the elites. What else can you say about their wedding announcements section, which, as I think David Brooks once joked, reads more like a mergers and acquisitions page, since the couples spotlighted are invariably ivy league uber-overclass climbers.

But now it seems the Times mission is to provide cover for the elites. Their long story about the Hilaria Baldwin scandal a couple days ago reads like a Babylon Bee parody designed to ward off any criticism of lying about one's identity on a grand scale. All these puff pieces about her in Spanish language publications? Hilarious Baldwin now says she didn't see or read any of them. . .
This paragraph from Hayward's piece remains pertinent:
I suggest there is something about the fundamental nihilism at the heart of modern liberalism--the view that there is no truth, that the "narrative" is the only important thing, that creating your own "reality" is perfectly fine--that compels liberals to lie about themselves. And a newspaper that has employed fabulists as "reporters" (e.g., Jayson Blair, or the recent 12-part podcast series about the ISIS caliphate that turned out to be completely phony) is more than willing to fall into line to defend liberal fakery, when they are not faking it themselves (Janet Cooke, anybody?). Just as liberalism as a political ideology depends on lies ("gender is a social construct" "raising taxes won't affect the economy"), individual liberals apparently can't live contented lives without lying about themselves.
But back to the problems Hilaria's new statements pose for The Left in their current effort to support Critical Race Theory and Critical Social Justice. Kimberle Crenshaw is said to have named Critical Race Theory. She also introduced the term Intersectionality to address the extra burdens posed by being both Black and A Woman.
Some time ago, Jordan Peterson emphasized the fatal flaw in intersectionality, which is that once you take into account all the possible intersectional differences between people, they turn out to be individuals.
Hilaria Baldwin again:
"We need to normalize the fact that we are all unique-our culture, languages, sexual orientations, religions, political beliefs are ALLOWED TO BE FLUID. No two of us are completely alike," she wrote.
Sort of like Jordan Peterson said. Sort of.
This position makes it tough for the Teacher's Unions to categorize kids by their privilege, don't you think? The Biden Administration recommends Kendi and his perpetual "anti-racist discrimination" protocol, apparently. How does that work with Hilaria Baldwin's Cultural Fluidity?
Quick Hits
Take a look at Steven Hayward's Week in Pictures: Legos and Logos Edition
Critical Race Theory is political gaslighting, which has been infecting our institutions for decades.
Civil rights should be a matter of what we do, not how we think.
Robin DiAngelo had a hard childhood. Is her new book self-help for white Americans? Is this a book we should use to set race policy?
h/t Keena: Tree equity in San Diego

Music
A little piece by Boccherini which was used in the movie Master and Commander: The Far Side of the World.
Boccherini experienced a lot of hardship and tragedy in his life, but he preferred Spain to Italy. He managed to secure patronage from the King of Prussia when his previous patron died, yet remain in Spain. Sounds kind of "Multi".
I think this is the version from the album for the movie, but I'm not sure. La Musica Notturna Delle Strade Di Madrid, No.6 Op.30. Does it make you think of the streets of Madrid?
This is the Thread before the Gardening Thread.
Serving your mid-day open thread needs
Hope you have a great weekend.

posted by K.T. at
11:10 AM
|
Access Comments