« Quick Hits: Covid-- Catch the Fever! Edition
|
Main
|
Out of Quarantine Cafe: Crazy Conspiracy Theorist Edition »
May 27, 2021
New Emails Reveal That Joe Biden Did Meet With Hunter Biden's "Business" Partners -- Despite "The Big Guy's" Claim That He Had Absolutely No Knowledge Of Hunter's "Business" Dealings
Let's review:
Hunter Biden's laptop -- CENSORED and BLACKLISTED by social media with the legacy media's urging. Kept topic from being discussed during a presidential election. But the laptop is REAL.
Discussions of covid's origins -- CENSORED and BLACKLISTED by social media with the legacy media's urging. Kept topic from being discussed during a presidential election. But the lab leak theory is the most viable theory, and almost certainly the true one.
The Russiagate Hoax and "Pee Pee" Dossier - not only permitted by social media, but literally a topic on every single leftwing news channel at least three times a week -- and every single day on CNN. Kept topic being constantly discussed for not just an election seasons, but for two election seasons. But the Russiagate Hoax was FAKE, created by Hillary Clinton for purposes of interfereing with an election.

Sure, I agree with the Corporate Shill Pseudocons -- let's let social media monopolies control ALL THE INFORMATION during election seasons, forever.
On to the newest revelation from the Laptop Which Must Not Be Named:
'Dad will be there but keep that between us for now': Emails reveal Joe Biden DID meet with Hunter's foreign business partners while he was VP during a dinner organized by his son to introduce potential clients to his powerful father

* Emails from Hunter Biden's abandoned laptop reveal Joe Biden had dinner with his son's Ukrainian, Russian, and Kazakhstani business partners while he was VP

* According to correspondence obtained by DailyMail.com Hunter arranged for a dinner at Cafe Milano's private Garden Room, in Georgetown, on April 15, 2015

* The guest list included corrupt, late former Moscow mayor Yury Luzhkov and his wife, Russian billionaire Yelena Baturina, and a Mexican ambassador

* In an email to Michael Karloutsos, son of the then-head of the Greek Orthodox Church, Hunter wrote that the event was 'ostensibly to discuss food security'
"Ostensibly." Even in his private correspondence he states that the supposed topic of conversation is just a cover story.
* 'Dad will be there but keep that btw us for now,' he said, referring to Joe, in an email dated March 26, 2015
The US Treasury flagged in suspicious activity reports $3.5million in wires sent by Baturina to Hunter's firm Rosemont Seneca Thornton LLC in February 2014.
Yes, this is the billionaire who sent Hunter $3.5 million dollars.
For "food security," you understand.
I'm sure Hunter Biden was very secure in his food, sitting on $3.5 million with a promise of tens of millions more.
The investment firm was co-founded by the president's son and Devon Archer, former adviser to then-Secretary of State John Kerry, who helped organize and attended the Cafe Milano dinner.
How cozy!
Thick as thieves, the DC establishment is.
And also: Thieves.
One attendee, an executive at now-infamous Ukrainian energy firm Burisma where Hunter was a board member, wrote an email the day after thanking Hunter for the 'opportunity to meet your father'.

'Dear Hunter, thank you for inviting me to DC and giving an opportunity to meet your father and spent [sic] some time together. It's realty [sic] an honor and pleasure', Vadym Pozharskyi wrote on April 17, 2015.
The Daily Mail notes:
Yet the White House has remained silent over the revelations - and has failed to respond to every request for comment about illegal activity and scandalous behavior evidenced on Hunter's abandoned laptop, obtained and exclusively verified by DailyMail.com.
Oh don't worry -- I'm reliably informed that the press is digging deep into this story with its customary zeal and professionalism!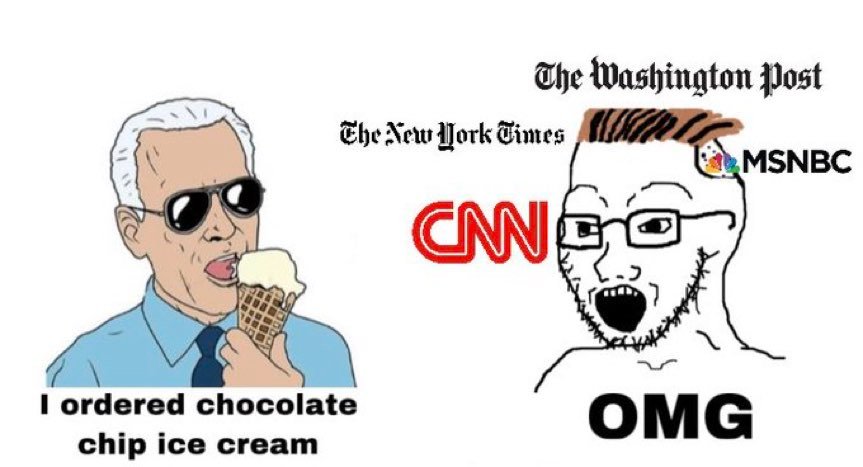 I can't believe this industry is being forced to shed jobs!

posted by Ace at
06:55 PM
|
Access Comments