« Paul Ryan: Conservatism Is Doomed Unless We Embrace Corporate Left-Libertarianism
Cheney: My Re-election Will be a Referendum on the Viability of the Republican Party
|
Main
|
New Emails Reveal That Joe Biden Did Meet With Hunter Biden's "Business" Partners -- Despite "The Big Guy's" Claim That He Had Absolutely No Knowledge Of Hunter's "Business" Dealings »
May 27, 2021
Quick Hits: Covid-- Catch the Fever! Edition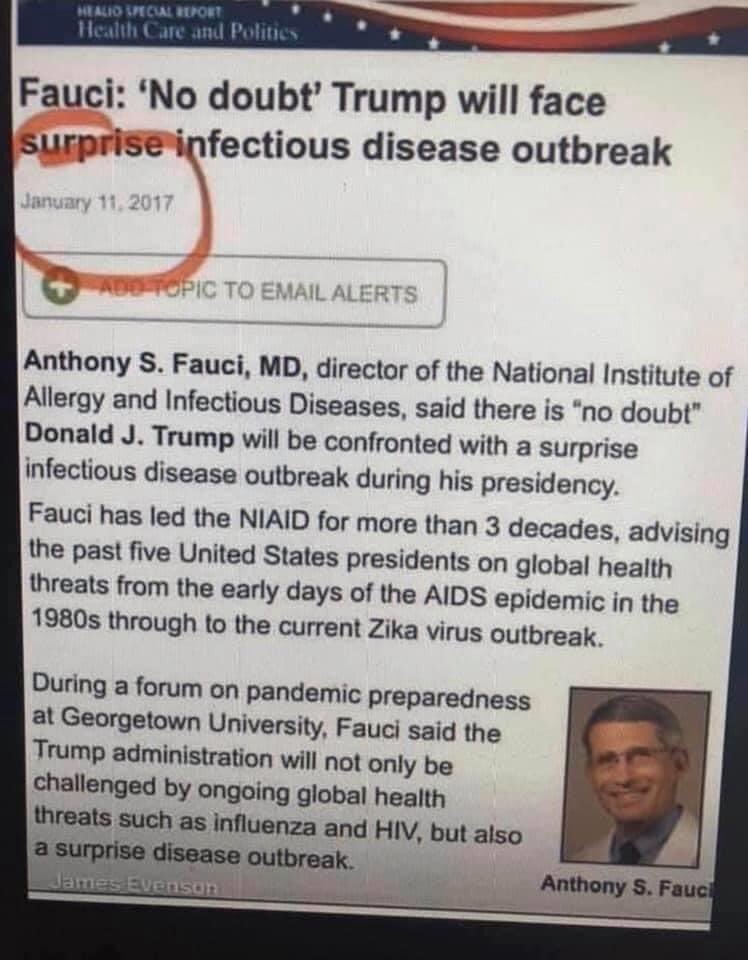 From KennedyHall.

At Slate, a woman calling herself "Maskless and alone" complains that her husband won't ever take off his mask -- not even while making love.
Maskless and Alone wrote, "I have been married to a great guy for five and a half years. He is handsome, sexy, funny, and kind. It's true that he has always been a little 'prissy' about illnesses, but I never thought it was a real problem."

The woman said that during the pandemic, her husband's fears hit a fevered pitch and since COVID-19's emergence in the U.S., he has flat-out refused to take off his face mask -- even when the two are home alone.

"He wears it to sleep, to do most of his bathroom activities, and, yes, even during lovemaking," she complained. "To eat, he pulls it up to expose his mouth, and then quickly pulls it back down between bites. While he does not insist that I do the same, I can tell it bothers him that I don't -- especially because I have now started going maskless outside, per the CDC guidelines, and plan on restaurant dining inside soon for a girls' night out."

...

According to the woman, there's a whole lot of harm being done.

"I want to see my beautiful husband's face again," she wrote. "I want to kiss him on the lips romantically, like we used to, and not through a piece of fabric."
DO YOU MEAN YOU WANT TO TELL HIM TO SMILE?!
Progressivism is a mental disease. I mean this literally, not as bait. Progressivism is the expression of paranoias, hysterias, and neuroses dressed up as "politics."

FaceBook didn't just ban comments that "questioned the (completely wrong) science" -- they also banned people for not questioning the science, but for suggesting that there were other values -- such as a commitment to personal liberty or a religious conscience objection -- that trumped "the science."
On the heels of Project Veritas' Bombshell Facebook Insider release on Monday -- there is more information coming out from our Insider's leaked documents, expanding on the company's efforts to stifle comments critical or skeptical of COVID-19 vaccines.

* In addition to classifying Coronavirus-related comments into a Tier 1 and Tier 2 system in the name of demoting "Vaccine Hesitancy," there is also a Tier 3 category which "filters" content that expresses -- or advocates for -- objections or skepticism about vaccines, based on personal beliefs or opinions, including:

* "Liberty-based objections or skepticism," "Religious-based objections or skepticism," "Personal objections or skepticism," "Political & Institutional-based vaccine objections or skepticism," and "Development-based vaccine objections or skepticism."

* "Expressing objections or concerns about being pressured to vaccinate by a vaccine registry or 'vaccine passports'" also ranks comments as Tier 3 "Vaccine Hesitancy" to be "filtered."
These objections do not have to do with the facts per say (or what the Purplehair Transgender Noserings think the facts are). They have to do with how someone reacts to the facts (or, "the facts" as determined by PHTGNRs).
So this isn't about "misinformation." This is about making you conform to the decisions that Nigh-Illiterate Purple-Hair Transgender Noserings have made about "The Science," using all the deep learning of their communications and/or gender studies degrees.
It's not enough to believe the same "facts" -- it is necessary to behave in the prescribed manner in reaction to those "facts."
Oh, and FaceBook is now graciously permitting us to discuss the real origins of the coronavirus, instead of being forced to repeat the lie scripted by the Ruling Class.
The Wall Street Journal reported Sunday that three researchers from China's Wuhan Institute of Virology became sick enough in November 2019 that they sought hospital care, according to a previously undisclosed U.S. intelligence report.

"In light of ongoing investigations into the origin of COVID-19 and in consultation with public health experts, we will no longer remove the claim that COVID-19 is man-made or manufactured from our apps," Facebook said in a statement on its website Wednesday.
These people should definitely be in charge of determining what we are allowed to say and what we will be punished and censored for saying. Why, I can't think of a group of people with a better handle on How Human Biology Works than Purplehair Transgender Noserings!
Yes, let's cede more power to this historically-unprecedented monopoly which deigns to control all information and not just all information but the PERMITTED reactions to information!
MUH PRIVATE CORPORATIONS!
MUH PRIVATE CORPORATIONS!
MUH PRIVATE CORPORATIONS!
MUH PRIVATE CORPORATIONS!
MUH PRIVATE CORPORATIONS!

Those stories via Tim Pool.

I think this belongs here:

posted by Ace at
06:00 PM
|
Access Comments