« Mid-Morning Art Thread
|
Main
|
Second Female Staffer Accuses Andrew Cuomo of Sexual Harassment »
March 01, 2021
The Morning Rant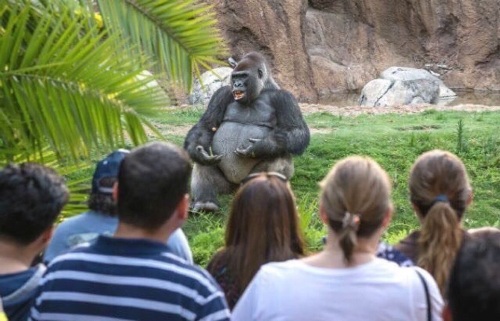 I am amused how the left always accuses us of weird, cultic behavior and magical conspiracy theories, for example, this is the latest thing they've got their panties in a wad about: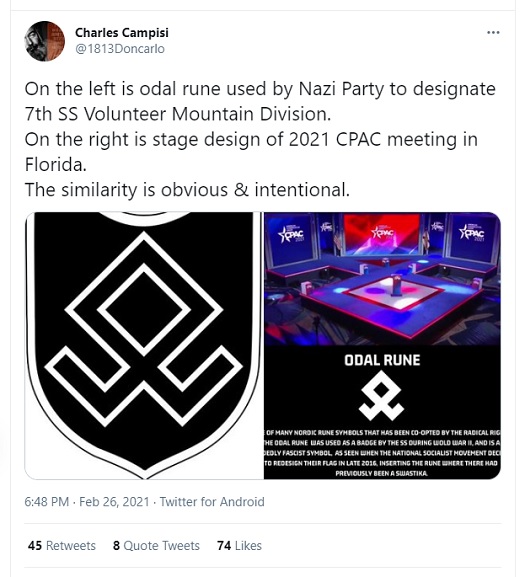 And they don't realize how batsh1t crazy and unhinged this makes them look. That's right, the organizers of CPAC *knowingly* and *deliberbately* built the CPAC stage in the shape of some rune once used by the Nazis, presumably because white supremacy. Seriously. QAnon looks absolutely sane compared to this.
But even if it could somehow be demonstrated to them that the resemblance was not intentional, it wouldn't matter. Because what's important is The Taint. Like when Trump's impeachment (the first one) failed, Nancy Pelosi kept shrieking "DONALD TRUMP FOREVER BE IMPEACHED! HE'LL FOREVER BE IMPEACHED!" It was weird. It is *really* important to her and to progressives that they are able to say this. It's like they're chanting some magic spell or voodoo incantation that would cause parts of Trump's body to shrivel up and fall off.
Pelosi considered it a great victory that they were able to put this taint on Donald Trump. As if it were an actual conviction or jail sentence.
And they do this a lot. Any connection to something bad, however tenuous, ridiculous, or nonsensical, is sufficient.
It's a subspecies of the argumentum ad hitlerum fallacy:
The attempt to make an argument analogous with Hitler or the Nazi party. Hitler is probably the most universally despised figure in history, so any connection to Hitler, or his beliefs, can (erroneously) cause others to view the argument in a similar light.
Of course there are a number of substitutes that can easily be swapped in for Hitler since there are many figures progressives universally despise, among them Rush Limbaugh, Ted Cruz, and Josh Hawley. Or an obscure 19th-century Protestant theologian ace quoted last week. Somebody on Twitter was claiming this was proof that ace was a white supremacist since this obscure 19th-century Protestant theologian held typical 19th-century views on women voting (he was against it) and southern slavery (which he resented the northern government from overthrowing). But the fact that ace dared quote him favorably on an entirely unrelates subject entirely was enough to tar him with the brush of white supremacism. It's kind of like the doctrine of imputed righteousness, only in this case, it's imputed unrighteousness.
So the unacknowledged standard being used is that if someone, from any era in history, ever says *anyhing* that is not 100% in conformity with the current 'wokethink', then that person should be banished to the outer darkness forever -- along with anyone who has ever favorably quoted them or not absolutely condemned them using the strongest language.
And not only a directly quoting, but quoting someone else who quoted the person is sufficient grounds for expulsion, and no distance was great enough. I remember, what, 15 years ago, when the LGF blog was starting to go sideways, Charles Johnson picked up on some obscure Belgian political party (something something Verlaang) that he thought was RACIST, and he spent a lot of time constructing long, intricate chains of secondary, tertiary, and quaternary guilt-by-associations of various individuals who quoted some guy who quoted some other guy who once went to a seminar hosted by another guy who didn't condemn the something something Verlaang Party robustly enough which showed he was RACIST. The accusations of RACIST become so frequent that they ate up Johnson's brain until finally got fed up and said screw you, conservatives, I'm leaving. Because RACIST. It was all quite surreal watching this play out in real time.
So is this the standard progressives want? Because you know who else held non-'woke' views on women, race, and slavery? Charles Darwin, for one. Are progressives going to try to erase Charles Darwin from history? And not only Darwin, but anyone else who has ever quoted him favorably, used his work, etc. That's a lot of scientists who will have to be banished.
Which is what the Chinese did during the Cultural Revolution. No, this is not a compliment, this is a warning.


ToTaLLy nOT a CuLt: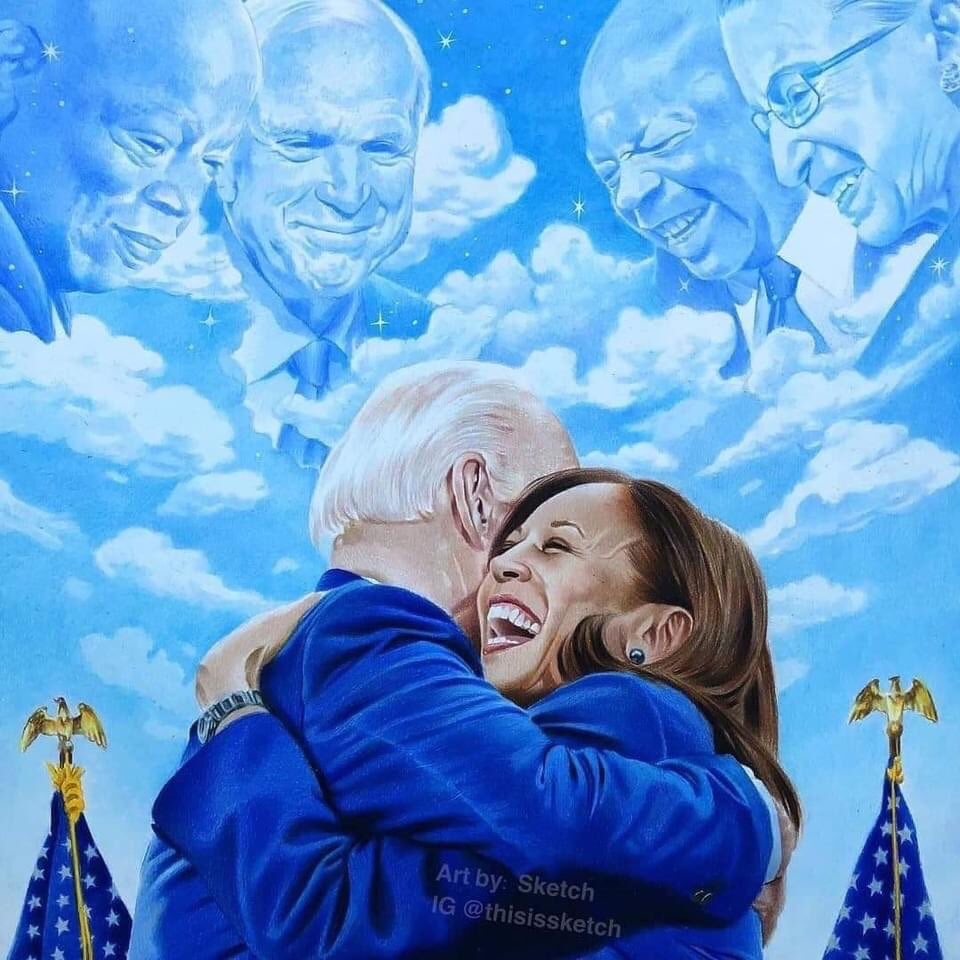 (click to enlarge, if you must)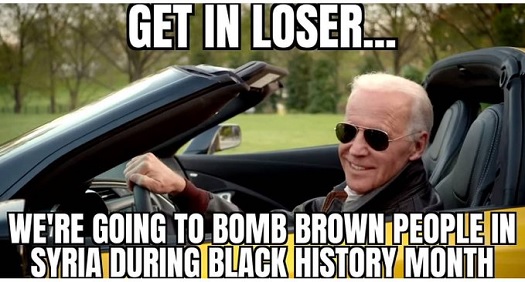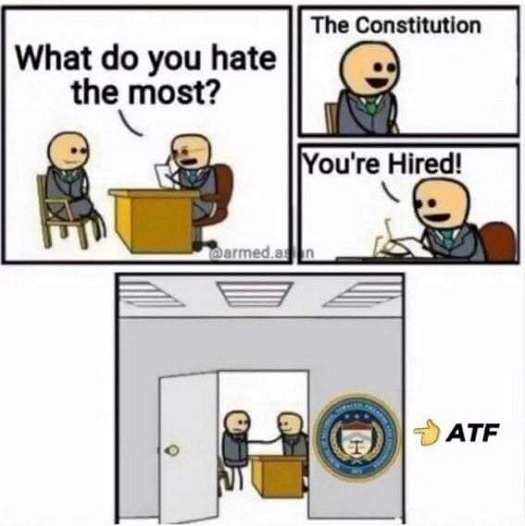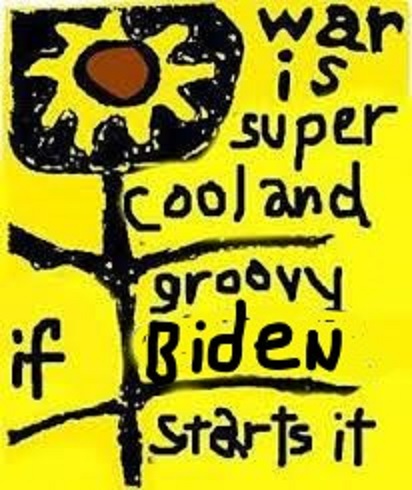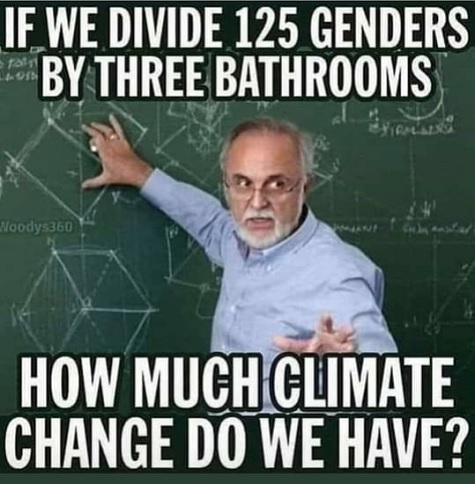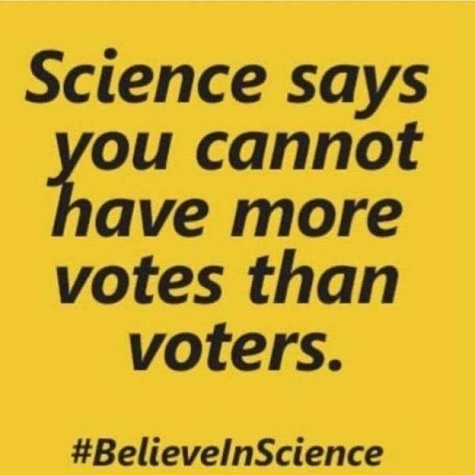 Australia Man > Florida Man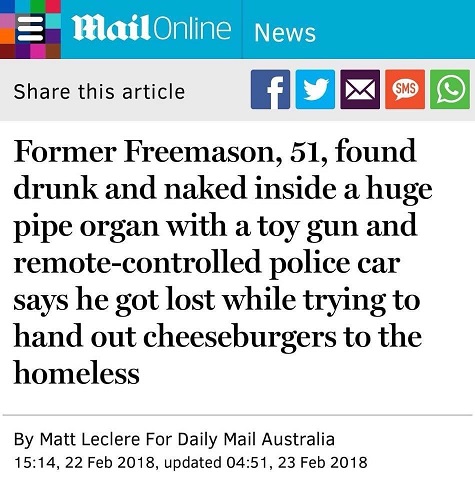 Who Dis: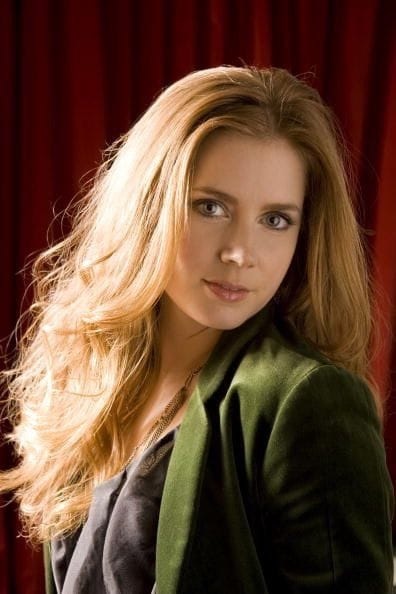 Photo 2
Photo 3
Photo 4
Photo 5
Photo 6
Photo 7
Photo 8
Photo 9


For the 'Ettes:
Photo 2
Photo 3
Photo 4
Photo 5


Friday Who Dis: Esther Williams was an AAU swimming champion back in the day, and of course Mark Spitz won 7 Olympic gold medals in 1972. Curiously, he was also considered for the role eventually given to Richard Dreyfuss in Jaws, but they decided that it was still too close to the '72 Olympics and seeing Spitz on the big screen would be a distraction.


Today's Edition Of The Morning Rant Is Brought To You By Fried Balogna Sammich: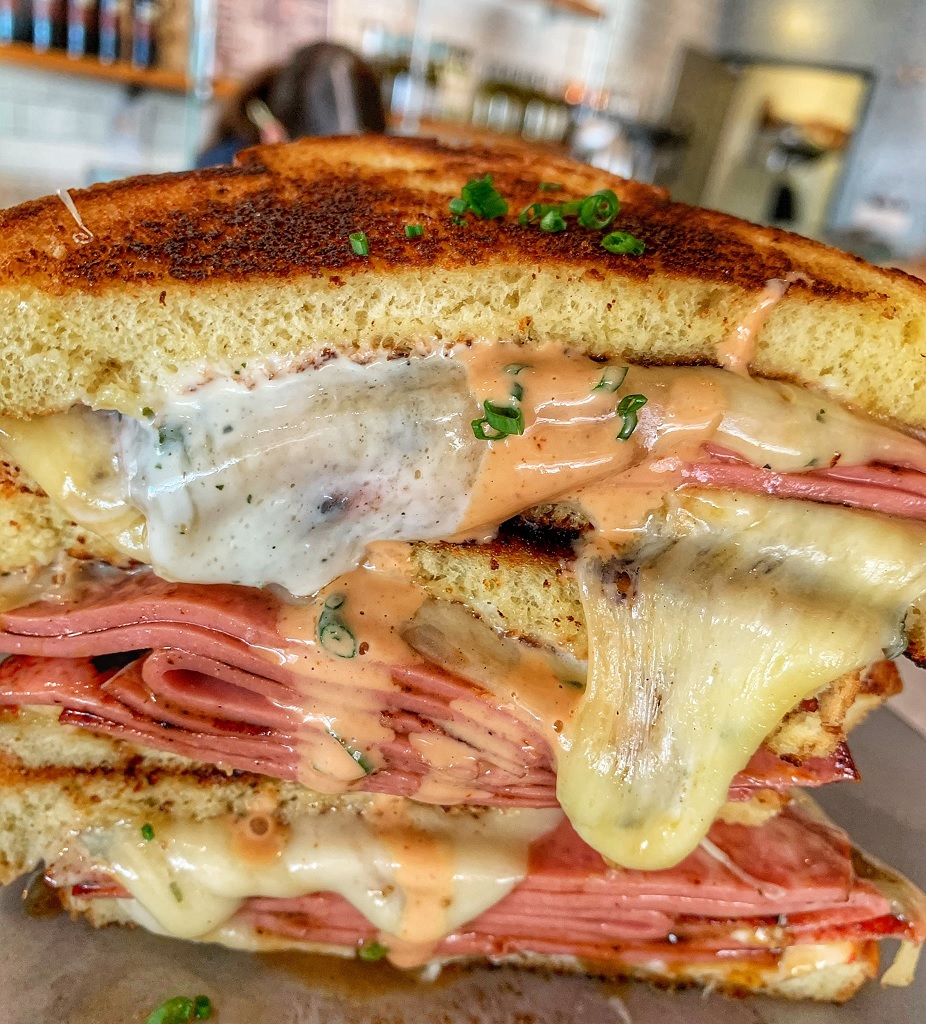 (click for bigger balogna)
(h/t Chef Andrew Gruel on Twitter)

posted by OregonMuse at
11:20 AM
|
Access Comments