« Re-Education Camp Cafe: Flashback 1983 Edition
|
Main
|
The Morning Report - 2/9/21 [J.J. Sefton] »
February 08, 2021
Monday Overnight Open Thread (2/8/21)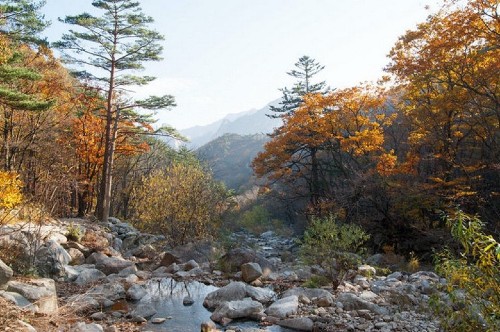 ***
The Quotes of The Day

Quote I

"I don't think it's a good idea, to put it bluntly, we're not out of the pandemic yet." Lina Tucker Reinders, who serves as executive director of the Iowa Public Health Association
Quote II

"Is it responsible having commercials showing people gathering in large groups without masks?Dan Rather

Quote III

"The Haitian people deserve the opportunity to elect their leaders and restore Haiti's democratic institutions,"
A State Department spokesman, Ned Price

Quote IV

"In order to preserve the free and open personality of the internet, we need strong enforceable net neutrality rules and clear FCC authority over broadband access. In the short run, whether it's by enacting my Save the Internet Act, or by action at the FCC, we need to just quickly give authority over broadband back to the commission" Sen. Edward Markey (D-Mass.)
***

Comedian Ron White once said, You can't fix stupid.
Woman Who Put Gorilla Glue In Her Hair Might Sue Company…
***

Maybe now with a ****Conservative SCOTUS, they will put the gun ownership/militia debate to bed once and for all. Ya know settled law like Roe vs. Wade.

[Sheila Jackson Lee] She is introducing legislation that would create a national gun registry (that will later be used to confiscate guns — otherwise, what business does the federal government have knowing how many guns Americans own and of what type?), and force every gun owner to undergo a psychological evaluation (which will be used to then deny gun rights on trumped-up charges of political 'wrongthink' — we're already seeing that).
***

When I found out the Fabulous Mrs. Mis. Hum. was expecting, I just told people. And then handed out cigars. Baby showers were attended to by other ladies and cannons were not used. Cannon at baby shower goes KABOOM and kills one. H/T redc1c4

Silva, from Hartland, was attending the celebration when the homeowner decided to fire a small cannon-type device in the backyard to celebrate the baby's pending arrival, according to cops.

Police have revealed that cannon blew up upon firing, spreading metal shrapnel and hitting Silva, who was standing 10 to 15 feet from the explosion.

The shrapnel also spread as far to hit three parked cars and the garage where the baby shower was being held.

Silva was taken to Hurley Medical Center in Flint, where he later died from his injuries, cops said.

State police said following an investigation, the case will be sent to the Genesee County prosecutor for review.
Talk about being at the wrong place at the wrong time.
***

Not comforting. Hackers can access your local municipal water supply.

A hacker gained access to Oldsmar's water treatment plant, bumping the sodium hydroxide in the water to a "dangerous" level, according to Pinellas County's sheriff.

In a press conference Monday, Sheriff Bob Gualtieri said his deputies, along with the FBI and U.S. Secret Service, are investigating the breach as it is unclear if it came from within the U.S. or from a foreign actor.
***

Last week in The ONT we covered faulty DUI testing in Michigan. So why shouldn't a murder suspect be able to test the DNA genetic testing apparatus that the DA is using in his prosecution?

A New Jersey appeals court has ruled that a man accused of murder is entitled to review proprietary genetic testing software to challenge evidence presented against him.

Attorneys defending Corey Pickett, on trial for a fatal Jersey City shooting that occurred in 2017, have been trying to examine the source code of a software program called TrueAllele to assess its reliability. The software helped analyze a genetic sample from a weapon that was used to tie the defendant to the crime.

The maker of the software, Cybergenetics, has insisted in lower court proceedings that the program's source code is a trade secret. The co-founder of the company, Mark Perlin, is said to have argued against source code analysis by claiming that the program, consisting of 170,000 lines of MATLAB code, is so dense it would take eight and a half years to review at a rate of ten lines an hour.
***

Shortly after the mandatory mask wearing and social distancing took place I found myself in box store pharmacy waiting in line. I noticed the end cap and its product and busted out laughing. The gent in front of me asked what was so funny. I replied, "We are wearing these damn masks because of China. Look and see where these store masks are made. China."
Why doesn't this surprise me in the least.

China accounted for about 51 percent of counterfeit or substandard COVID-19-related products seized by U.S. customs officials from October 2019 to Sept. 30 last year, according to a newly-released report from the U.S. Customs and Border Protection (CBP).

Among the products seized by U.S. customs officials were over 12.7 million counterfeit masks, 177,356 COVID-19 test kits prohibited by the U.S. Food and Drug Administration (FDA), and 38,098 FDA-prohibited chloroquine tablets.

The effectiveness of the anti-malarial drug hydroxychloroquine and its closely-related chloroquine in treating symptoms of COVID-19, which is caused by the CCP virus (commonly known as the novel coronavirus), is of much debate.
***

AOC, parses words and won't back down.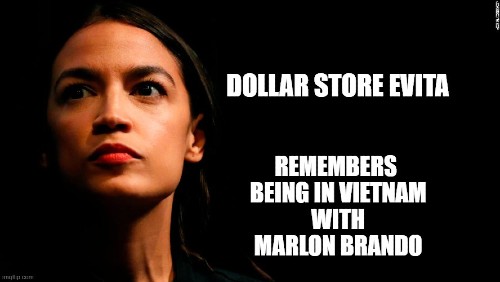 (H/T Shibumi)
***
Recently The ONT covered Tulsa offering $10K for folks to relocate there. The cost of living must be less in Natchez, Mississippi.

A Mississippi city is offering remote workers $6,000 to move to the municipality, buy a home and remain for at least one year.

Natchez Mayor Dan Gibson said the city's Shift South program is offering remote workers a one-time payment of $2,500 and a $300 monthly stipend for one year if they move to the city and buy a house worth at least $150,000.

After -23 this morning. It's tempting.

And I can't help myself..........

***

Too good to save until Saturday's almost world famous Ace of Spades Pet Thread. Don't let the animal rights wackos see this.

Time To Ban Catnip. It Contains A Cat Opioid!

At some point, we're gonna run out of people to deny opioids. What to do?? There are many anti-opioid zealot mouths to feed. New victims are needed. How about cats?
***

I can. Can you?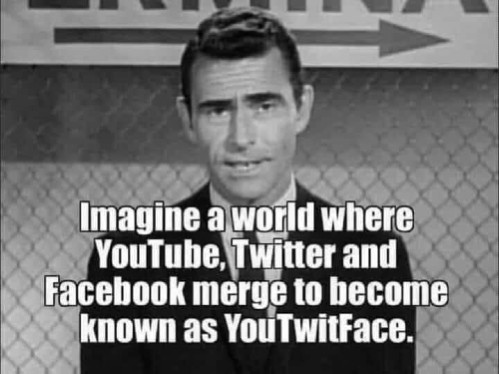 Speaking of Twitter, New Twitter App Blocks Over 800 New York Times Journos In "Fight Against Disinformation"

When one visits the blocknyt.com website, created five weeks ago, they're greeted with several mock articles detailing the Times' failings.

"The New York Times Company now faces an economic and reputational reckoning. Employees are revolting, traffic is plummeting, colleagues are scathing, and readers are blocking," reads one teaser.

"Cade Metz and Pui-Wing Tam, senior employees of the New York Times Company, set out to intentionally reveal the identity of a private citizen against his will. An outcry ensued, and the paper backed down, but the damage was done," reads another.

Once authorized, the app automatically blocks the journalists - and then tells you that you can uninstall it.
***
The ONT Musical Interlude
On this day: 8 Feb 1990
Suffering from depression American singer songwriter Del Shannon died of self inflicted gunshot wounds. He scored the 1961 UK and US No.1 single 'Runaway', plus nine US and 12 other UK Top 40 singles. In 1963, he became the first American to record a cover version of a song by the Beatles: his version of 'From Me to You' charted in the US before The Beatles' version. Shannon had been working with Tom Petty and Jeff Lynne and was rumoured to be replacing Roy Orbison who had recently died, in the Traveling Wilburys supergroup. via thisdayinmusic.com
AND
Born on this day: 8 Feb 1943
Creed Bratton, from Grass Roots, who had the 1968 US No.5 single 'Midnight Confessions', plus 13 other US Top 40 singles. He is more recently known for playing a fictional version of himself on The Office on NBC via thisdayinmusic.com
***

There's embarrassing and then there is Genius Award Winning.

A suburban DuPage County judge set bond at $150,000 Saturday for a Bellwood police commander who was charged with three counts of possession of child pornography.

According to the DuPage County State's Attorney's Office, John Trevarthen, 45, of Lombard, used a personal IP address as well as an IP address owned by the village of Bellwood to view child pornography through the app "Kik."

In mid-January, according to prosecutors, a Lombard Police Department detective received a tip from the National Center for Missing and Exploited Children regarding suspected child pornography videos and photographs that were allegedly uploaded on a smart phone file-sharing application with an email address that registered to a home in Lombard.
***
I'm not sure if the following suffices for Tonight's Feel Good Story of The Day. But, these commercials made me smile on a Monday. Hope they do the same for you. Thanks to CBD for this contribution.
***
Tonight's ONT has been brought to you by Grass Roots Advertising.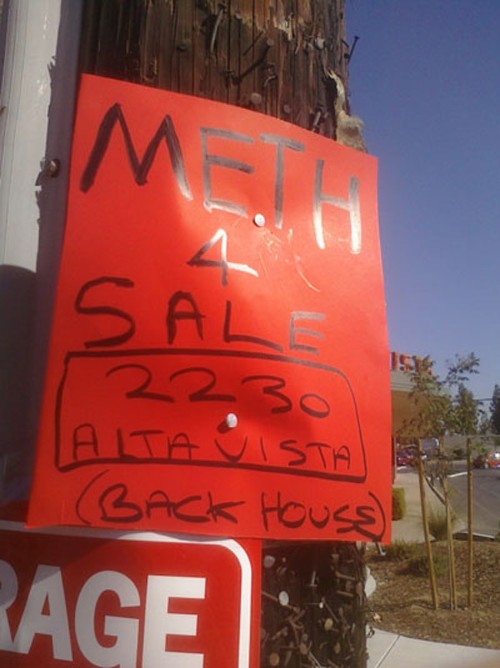 Notice: Posted with permission by the Ace Media Empire and AceCorp, LLC. Proudly made in the USA without GMO organisms.

posted by Misanthropic Humanitarian at
09:58 PM
|
Access Comments