« Can the media be re-connected to reality? [KT]
|
Main
|
Ace of Spades Pet Thread »
October 24, 2020
Saturday Gardening and Puttering Thread, October 24, 2020 [KT]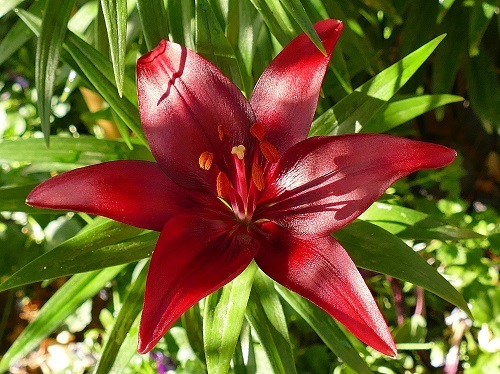 Hi, everybody! How's the weather where you are? Ordering any plants or bulbs? Neal in Israel sent us the lovely photo above, plus more below:
Shalom,

Thought I'd sent some of the material which has accumulated over the months since the spring.

Our true lily: These, and other similar varieties, are sold here in the springtime in pots, with buds or already flowering. They look so delicate and tropical that I assumed they were house plants only. However, a friend showed me that he had successfully transplanted at the end of the flowering season to an outdoor planter, and so I tried my luck at planting bulbs in the ground. These flowers are from the second spring/summer flowering season since transplanting.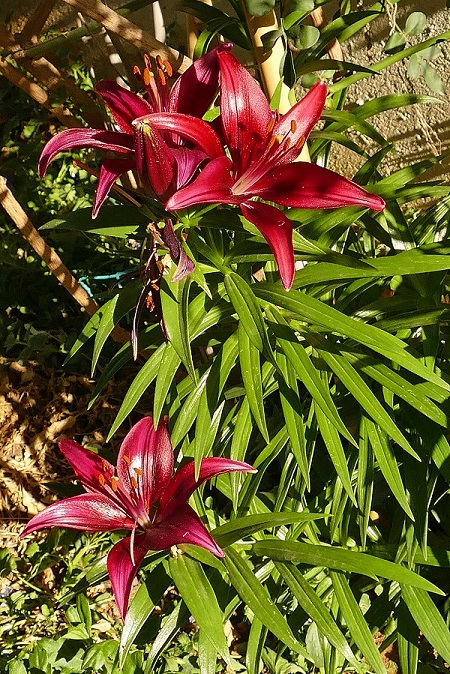 Our Brugmansia. These are photos from springtime. In my first attempts to identify the plant I kept getting referred to Datura because of the similarity of the flowers, but that was clearly an incorrect ID. The flowers hang down, rather than growing upwards, and there isn't a prickly fruit as shown for Datura. Eventually an image search produced a proper lead to a photo on the SelecTree website.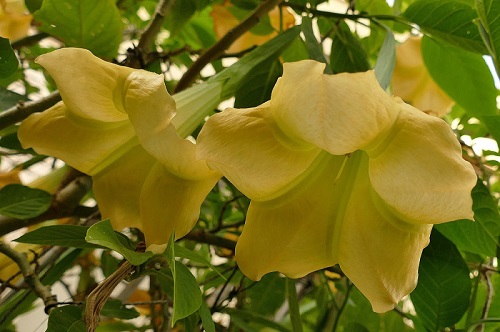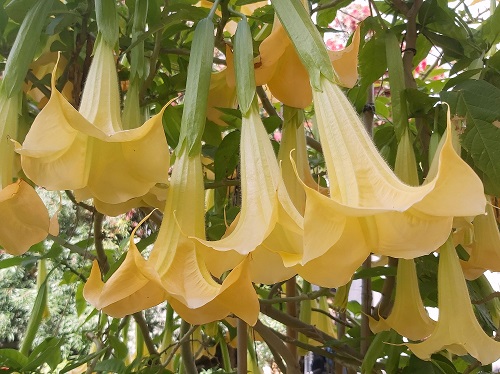 We first saw this tree in the courtyard of the ceramic tiles museum in Lisbon. We liked it very much, and so I picked one up 2-3 years ago the first time I saw them offered by a nursery.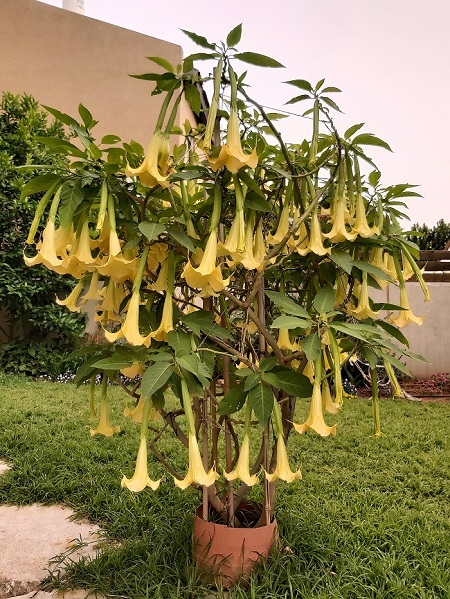 Edible Gardening
From Neal in Israel again:
I attach a photo of the nice crop of fruit which developed on our lime tree from the lime blossoms which were part of my first submission.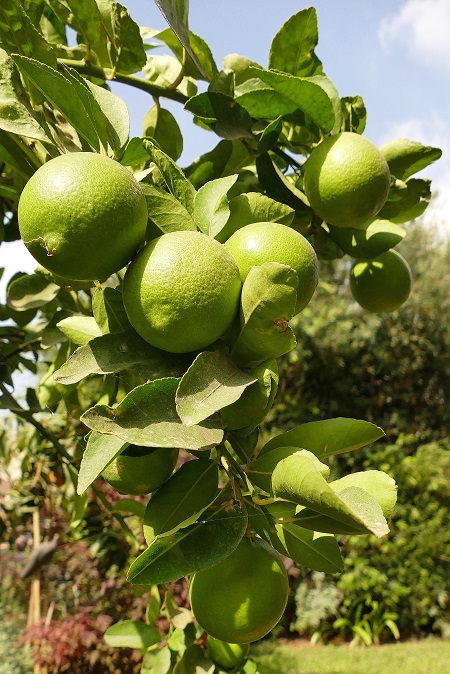 And also a shot of the lime marmalade I've prepared from the fruit. For anyone else who may be interested - I found a very easy and successful recipe at Epicurious.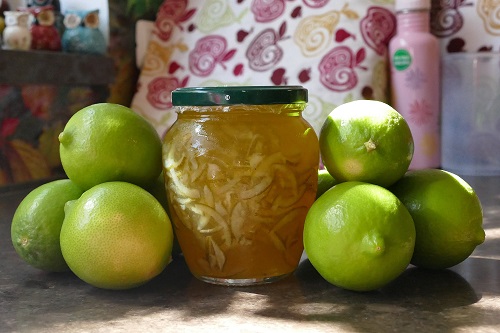 Enjoying Fall
Here's this year's 'Big Boy' on display at Country Gardens in Cordova, TN. He has three 'brother pumpkins' in his weight class of 1,300 pounds, but he's on display 'cos he's the 'prettiest.' There are also 12 300-pounders around the property. 'Big Boy' is primarily a sales tool and promotional item. Kids have their picture taken while they pose on it, and afterward their parents shop for flowers and holiday decorations. I'm sure there'll be more decoration put up around this pumpkin before the Big Day, but it's already lookin' pretty good. After seeing Country Gardens in its 'plants-less' state earlier this year, it's a relief and a pleasure to see it up and fully stocked again and ready for business (despite the damned 'pandemique'.) It's a reminder of what '2019 Normal' was. Hope things are looking up for you as well. Enjoy the holiday ...

(Dr_No)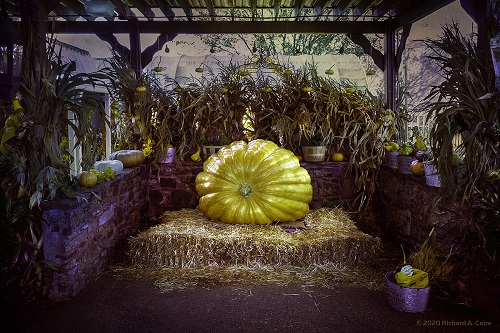 Looking forward to Spring
Snowing yet where you are? Looking forward to spring already? Planting bulbs? Indoor plants?
Sharon (willow's apprentice) went to an orchid show last February and March. Here are some additional photos. Intriguing. And Cheery.
I wonder if any of our orchid fans have an idea what these are.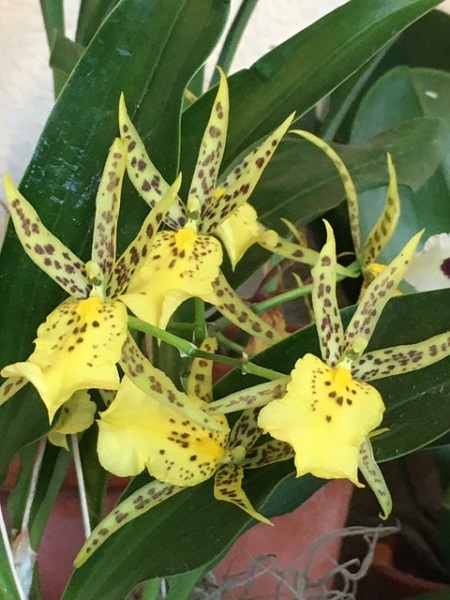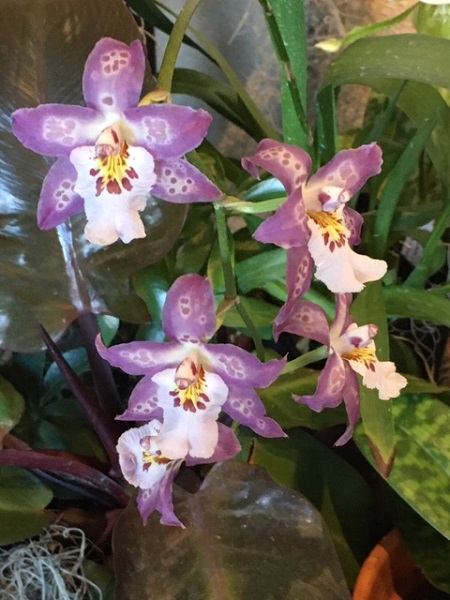 Not an orchid. I love it.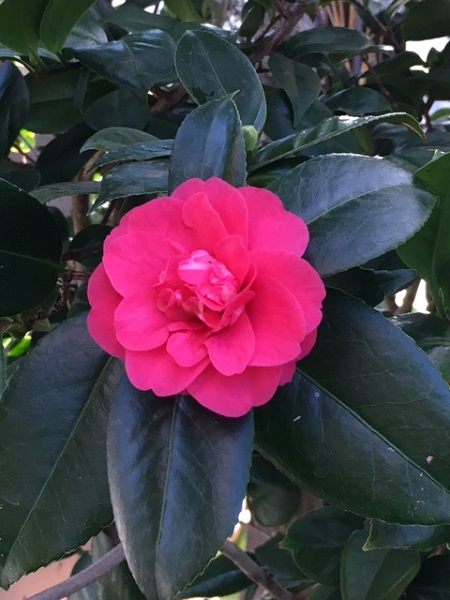 In honor of Halloween, some carnivorous plants from Tony Litwin. Natives:
We first learned of his conservation work with pitcher plants:
Sarracenia Psitticina var. Okie Giant plant and Sarracenia Purpurea var. Venosa. S. Psitticina comes from the Okeefenokee Swamp area of Southern Georgia and Northern Florida and S. Purpurea Venosa comes from the mid Atlantic states of North and South Carolina. The genus Sarracenia is found from Canada down the east coast into Florida and west to east Texas. They do eat insects, but they can get big enough to eat frogs, lizards and small rodents hence they are carnivorous rather then insectivorous. Most of the genus is now considered rare with several listed as threatened with extinction in the wild. They do live in bogs and wet places with the epicenter in southern Georgia and northern Florida.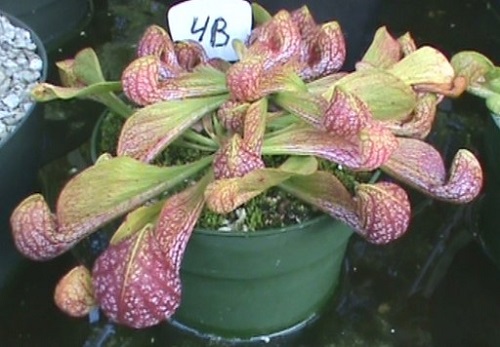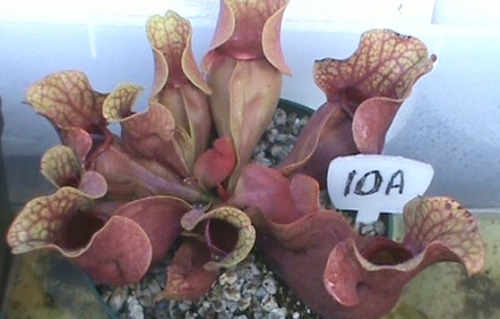 A little tree frog in a pitcher plant. Be careful, little guy.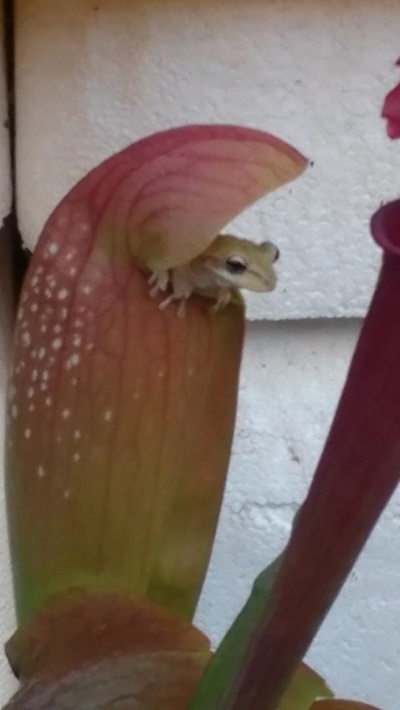 A couple more. S. oreophila ornata and S. minor Okee Giant. Amazing that Tony can keep track of all their names. These two are statuesque.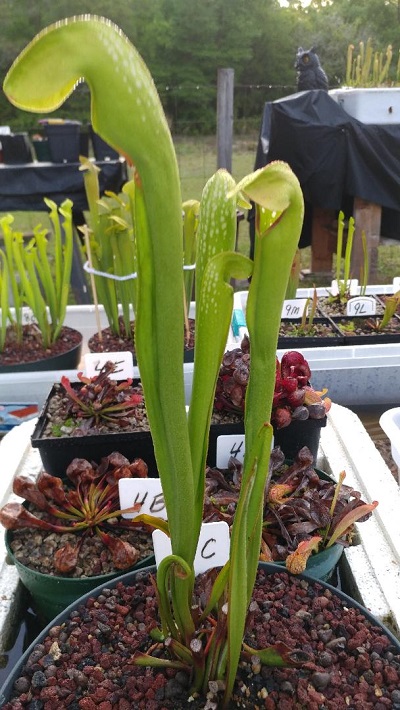 Gardens of The Horde
More buds have opened on Wee Kreek Farm Girl's Carrion Cactus. You may not want to take a sniff.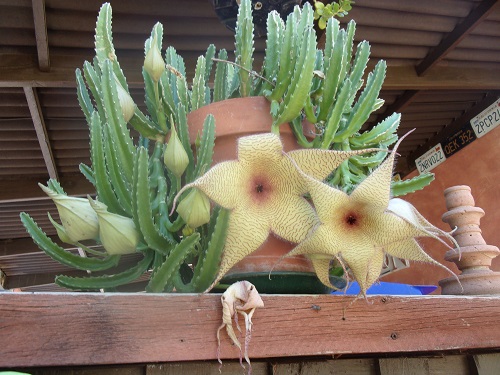 If you would like to send information and/or photos for the Saturday Gardening Thread, the address is:
ktinthegarden
at that g mail dot com place
Include your nic unless you want to remain a lurker.

posted by Open Blogger at
01:06 PM
|
Access Comments