« The Mask [KT]
|
Main
|
Ace of Spades Pet Thread »
April 04, 2020
Saturday Gardening and Puttering Thread 4/7/20 [KT]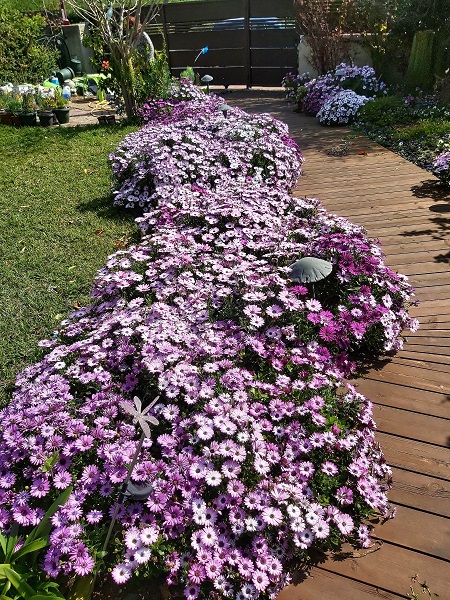 Hey! It's spring! The gardeners are starting to venture out, or to think about some indoor gardening. Speaking of which the irrepressible Chef CBD thought that now might be a good time to discuss herbs, a subject we will broach below.
We're not going to get to everything in our files today, (had some interruptions this morning, too) but we can get started. You may find a couple of items added a little later.
The photos above and below are from Neal in Israel:
I've been reading and enjoying the gardening thread from some time now, and have decided to make the plunge and submit a few photos from my garden, which I think may be of interest to other gardeners.

I live in a small town/overgrown village in Israel called Bat Hefer (appears on Google Maps) since 2016. I'm retired and have time I can devote to the garden.

Attached are photos of this year's late winter wave of flowers on a 7-8 meter stretch of Osteospermum/African Daisies (gramit in in our front yard). They are perennials and do a lot of self-seeding. They take the summer hard, and then revive in fall-winter. The flowering goes on for a good number of weeks until the hot weather returns.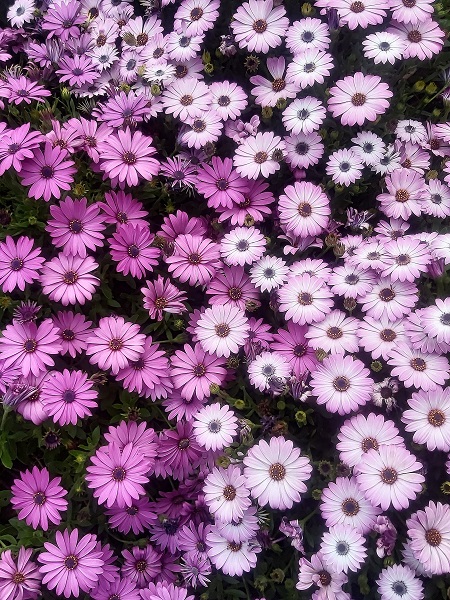 The situation here in Israel is similar to that in many other countries - strangling our economy in an attempt to protect our health. Fortunately, our corona numbers seem to be somewhat under control, and so perhaps we will be able to start a process of return to regular economic activity before the damage is too deep.

My wife and I have been at home, unable to meet our children and grandchildren since returning from a brief tour in Romania on 6 March, and it's starting to get to us.

In the garden, recent developments include blossoming of our citrus trees - a clementine, a lime, and an miniature lemon. I can see the beginnings of the fruit we'll be picking in the coming winter.
Quite a bit of variety in these photos, considering that they are all of citrus blossoms. Two clementines and two lime photos.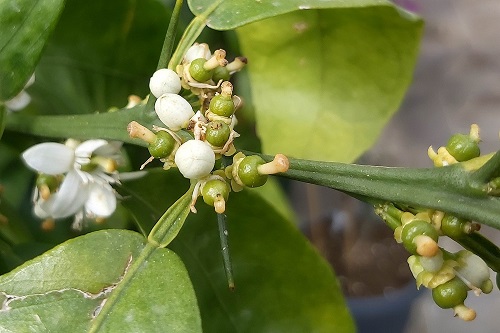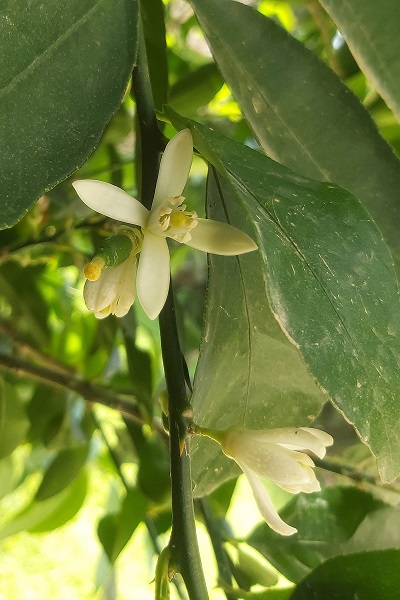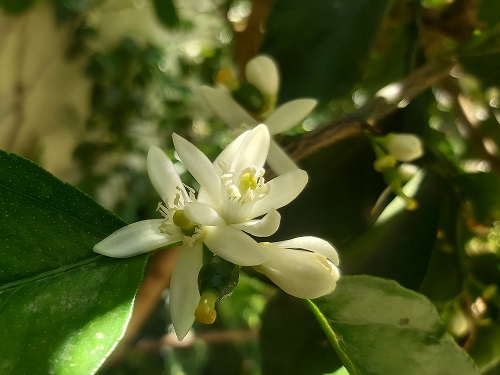 The Edible Garden
From CBD:
May I suggest a section in your gardening thread for people like me? People who can't garden worth a damn but still want fresh herbs?

My house faces north, and the south side is almost completely shaded by very tall trees, so I don't have full sun anywhere for very long...

But I still can grow thyme and rosemary in a pot, although I use so much that I actually killed the thyme plant at the end of the summer!
I have found that sage tends to up and die unexpectedly, too. Any experiences to share with CBD and others? Maybe we can put something together for next week. What are your experiences with growing herbs indoors?
For those with limited patience, how about starting with some Micro Herbs? No fancy set-ups required, harvest in just a few weeks. The kids can help. Directions for growing at the link.
Basil - Green & Purple basil make a super tasty micro herb. You can also use unique basil types like cinnamon basil, licorice basil or lemon.
Chervil - Frilly leaves offering a mild sweet anise flavor.
Dill - Feathery leaves, mild dill flavor.
Cilantro - cilantro flavor with frilly leaves.
Sorrel - Bright lemon flavor, certain varieties have a pretty red vein. This is a bitter green when fully grown but much better as a micro.
Fennel - anise flavor, pretty frilly leaves.
Cress - a superfood & powerhouse for nutrition
Celery - Mild celery flavor. This was the first microgreen I grew as a herb for flavor.
Nasturtiums - I knew nasturtiums were an edible flower so I was delighted to find out you can grow them as micro greens from Urban Greens Sydney Slight peppery flavor.
Shiso - tasting like a mix of spearmint, anise, basil, cumin & cinnamon, this is a herb that's gaining in popularity for its unique & complex flavor.
You can get seeds from several vendors, including Johnny's. After April 14. In the meantime, easy ones for beginners. Buy seed locally or from non-commercial seed houses.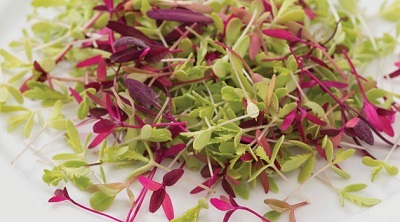 Gordon sent in a mystery photo:
Any idea what this is?
I think it might be something edible.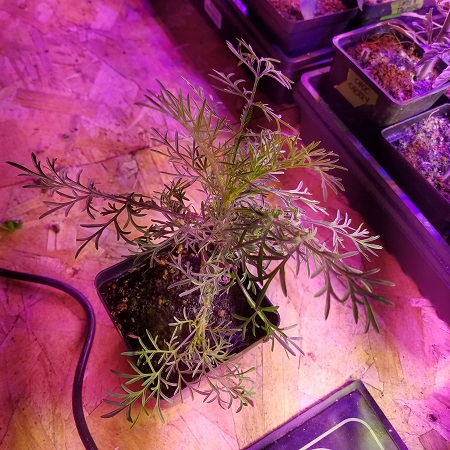 Puttering
From Sears, how to clean the inside of your oven door. Thinking of CBD again here.
Gardens of The Horde
Our outdoor carnivorous plant specialist, Tony Litwin, has sent in some spring photos. Here are a couple of his shorter plants. More later:
Dionea miscipula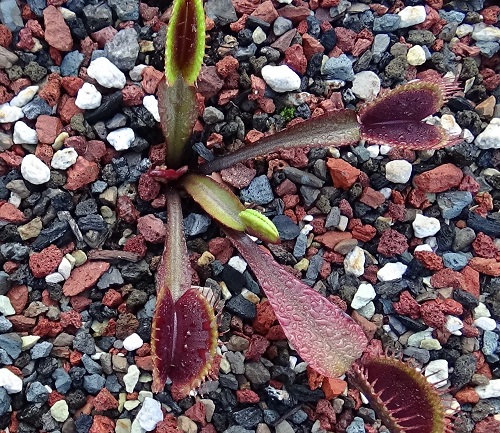 Drosera burmanni: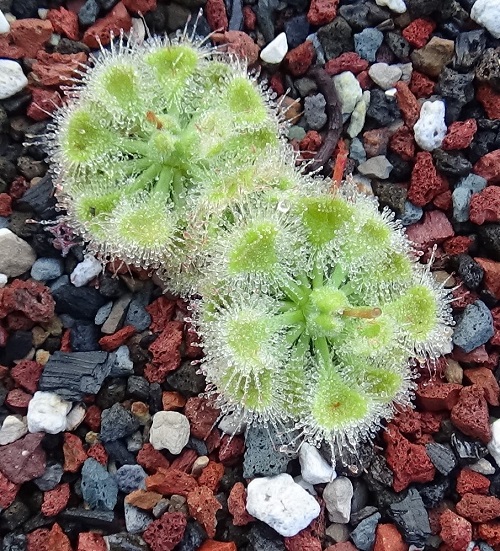 I really like the look of those little Sundews.
Dr_No sends us a "Cyber Peony":
It's Peony Time Again and this is one of the blooms on the property now. With the coronavirus sapping so much of the usual serving of Daily Joy(TM) from our lives, it's good to see there's still some natural beauty left if we just look for it. Enjoy, and be safe.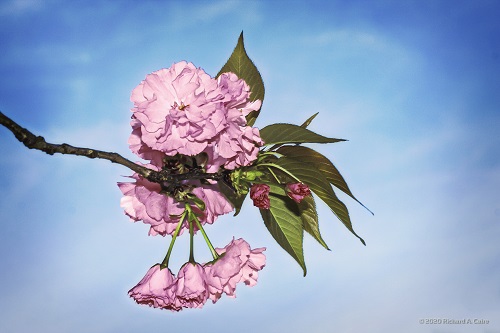 If you would like to send information and/or photos for the Saturday Gardening Thread, the address is:
ktinthegarden
at g mail dot com
Include your nic unless you want to remain a lurker.

If you would like to send information and/or photos for the Saturday Gardening Thread, the address is:
ktinthegarden
at g mail dot com
Include your nic unless you want to remain a lurker.


posted by Open Blogger at
01:14 PM
|
Access Comments