« Saturday Morning Coffee Break
|
Main
|
Saturday Gardening and Puttering Thread 4/7/20 [KT] »
April 04, 2020
The Mask [KT]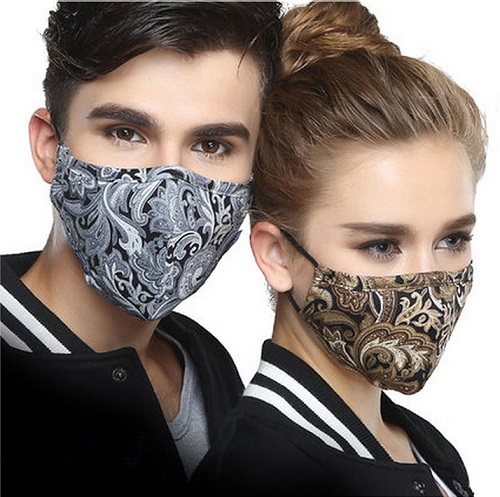 Fashion Masks - Old News (February)
March's mask theme: Sew face masks for medical professionals.
A good idea, really. It was hard for importers to get permits to import, for one thing.
Maybe now that it's April, we can sew some for ourselves, our friends and our neighbors, too. Several companies are supplying masks to medical professionals now. The CDC is expected to endorse cloth masks for civilians. Any day now. I did a search for "mask" and "CDC" at Instapundit. Interesting.
*** CDC Stages of masking grief ***

Denial: Don't wear masks, they don't work

Anger: you're wasting masks and your selfishness will kill doctors

Depression: All the masks are gone

Bargaining: What if people use bandanas?

Acceptance: Everyone wear masks all the time
Larro has been busy:
Help! I'm being held captive...

In the QuiltCave!!!

--forced to cut fabrics for adult and children's face masks
Destined for Dallas Children's Hospital, I think. My wife is a mean task master!!!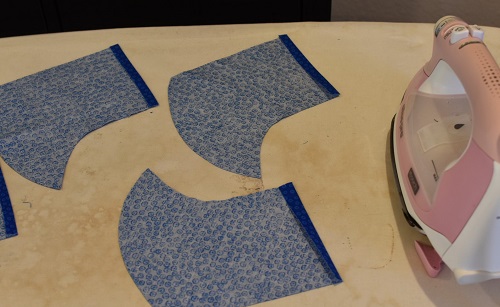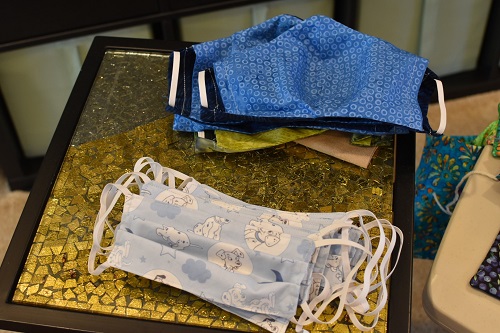 I think this is an Apple pattern. There are several other designs. Anybody else sewing them? There are also styles that require no sewing. I think I would prefer one where the fabric overlapped over the mouth area.
Bulldog at Maggie's Farm is Covid Positive. He describes his experiences with the illness.
I KNEW I was going to get it. That was the point of my original article. If you believe you can avoid it, you're fooling yourself. I DO NOT believe social distancing works. But don't worry - the politicians and other liars will convince you it's working.
He makes some good points. I think that masks still have a place, because I think that the initial dose of virus may make a difference in the severity of the illness you get if you are infected. Common sense suggests that a mask would keep larger virus-laden droplets out. And of course, it may be important to reduce the speed of infection in areas where health care may be overwhelmed, by not coughing and sneezing on people. It is a bad idea to have all your health care workers infected at the same time.
It seems to me that a lot of deaths are being connected to "super-spreader events". Were there high amounts of virus in the air there? And many of the younger victims seem to be health care professionals who were likely exposed to high doses of the virus.
Before the cowpox vaccine for smallpox, people in some countries "vaccinated" children with small doses of live smallpox. Wonder if we could determine the level of antibodies to the coronavirus which would indicate immunity after low-level exposure? Wonder if this virus follows the pattern of milder disease with a lower initial dose of virus?
Addendum: if you are actually trying not to get the virus, a mask reminds you not to touch your face.
Some notes from abroad
In India, a religious gathering featuring visitors from Indonesia became a "super-spreader event" for the Coronavirus. Doctors and nurses have been tasked with tracking down contacts of COVID patients as well as treating the ill. They are being attacked in Muslim-dominated areas. They wear masks.
Sweden is staying with its controversial course of avoiding lock-downs. A lot of people seem to be going without masks. Do you think their strategy will pay off in the long run? Would a similar strategy be possible in the USA, now or in the near future?
France, March 24: French 'confinement' is now approaching house arrest.
France, April 1: Coronavirus brings out the worst in France?
Snitches, nurses being threatened, blaming the capitalist elite and Jews.
The virus's impact on French political attitudes has been, from my perspective, mostly appalling:

A big majority of the country wants a more powerful protective state to emerge from the crisis. More than 70 per cent want the state to curb capitalism and nationalise key sectors, according to a Viavoice poll for today's Liberation newspaper. A similar reflex led Charles de Gaulle to nationalise big industries after the German occupation. Over half the country wants to impose tight curbs on foreign goods, whether from Europe or beyond, the poll found.

I can't explain what "curbing capitalism" has to do with the COVID-19 virus. The predominant French reaction seems to be, "The government is corrupt, it lies about everything and betrays its citizens, let's give it more power!"
In tune with the public, Mr Macron proclaimed this week that the pandemic has "changed the world" and signalled the return of the protective state in the face of globalisation. "We must produce more in France and reduce our dependence" on imported goods, he said. In his declaration of war against the virus on March 12, he promised a break with the past. "There are goods and services that must be placed beyond the laws of the market place."

Notice he is talking about producing in France, not the EU. The coronavirus might bring about the demise of the European Union, or at least its diminution-if so, one of its few happy effects.
And police still can't enforce the "confinement" in Muslim neighborhoods.
While we're at Powerline, how about some cartoons and such from Steven Hayward? The Week in Pictures: The Great Hunkering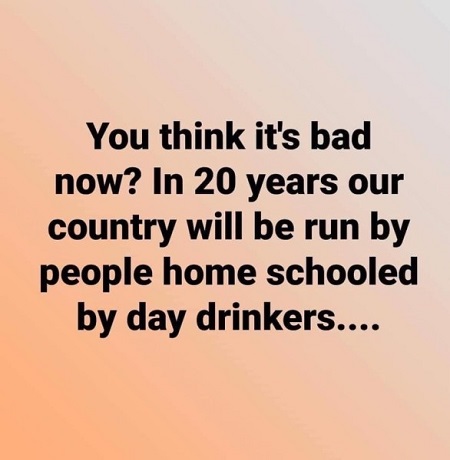 Midweek in pictures: April Fools Day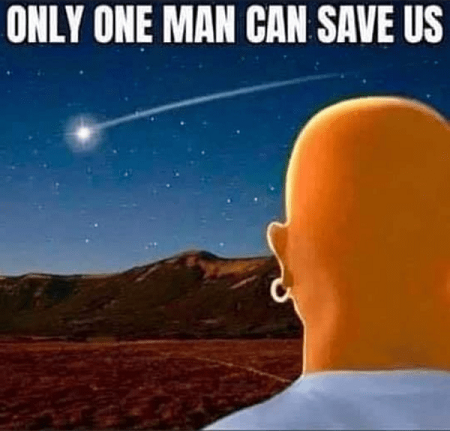 Bonus, last week: Life is Zoom-ing by
Featuring the disappearing Joe Biden.
This is the Thread before the Gardening Thread.
Serving your mid-day open thread needs

posted by Open Blogger at
11:16 AM
|
Access Comments