« Saturday Morning Coffee Break
|
Main
|
Saturday Gardening and Puttering Thread, October 24, 2020 [KT] »
October 24, 2020
Can the media be re-connected to reality? [KT]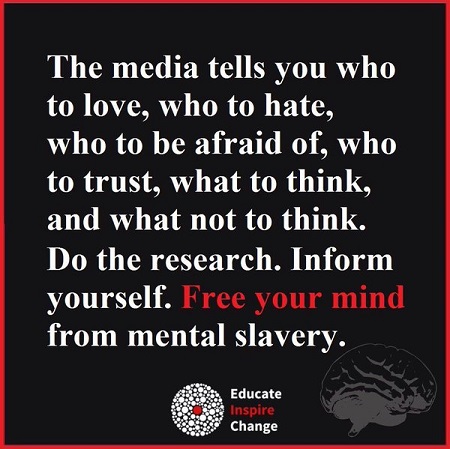 After New Journalism
A few days ago, The Z Man wrote a piece on 'Truth' over Facts.
In his memoir, Banana Sunday, the late British newspaperman Christopher Munnion described his first encounter with what was then called New Journalism. This was a style of newswriting that got going in the 1960s and 1970s. It was more like long-form fiction than conventional reporting. The style relied on subjectivity and emphasized "truth" over facts. The idea was for the reporter to tell a story from the perspective of an active participant, rather than a passive observer.
Pioneers of the New Journalism generally wrote in magazines. Like, for example, Tom Wolfe's famous piece Radical Chic. Something changed when this kind of journalism started to show up in newspaper reporting.
Munnion had been reporting on Africa for a long time for The Daily Telegraph, covering the transition in Africa from colonialism to independence. Like most reporters of his day, he reported on what happened, who was there, what they said, and so forth. It was the old-style reporting that had been the standard for generations. That meant going to the event, observing what was happening, and interviewing people about the event. The facts drove the coverage.

The new style of journalist came to the story with a narrative in mind. He was a storyteller who would provide the reader with a sense of what it was like to be in the story, at least the story the writer wanted to tell. As Munnion explained, the journalist showed up with a prepared narrative and then went around looking for people, events, and images to fill in the details. The facts were mere ornaments to decorate the story, not the point of the story.

Munnion was a seasoned Africa hand at that point, so he was amused to learn that these new journalists knew absolutely nothing about Africa and had no interest in learning. They just needed material to authenticate their story. Like most of the men of his generation, he just assumed the fad would die out, because ultimately, facts matter. Of course, like most men of his generation, he was wrong about what was about to happen to the news reporting business.
Modern narrative journalism has now advanced to the point where the narrative no longer has to have any connection with reality. In fact, it is probably better that it doesn't, as the facts are most troublesome for narratives that claim some connection to reality.
The Z Man provides several examples. You may wish to share.
All this emphasis on narrative has devastating effects. I seem to have accidentally cultivated a social media troll who actually tries to be reasonable, but recently he suggested that Trump could destroy the country by lying, and that there was a crisis in the growth of Nazi groups because of Trump. Bookworm has noted that:
In the run-up to the 2016 election, Scott Adams often spoke about the way in which Democrats and Republicans were watching two different movies about American life. In the Republican movie, Trump was someone who loved America, and wanted to bring back its best qualities (innovation, energy, national security, a low-corruption government), without reinstating its worst one (racism). In the Democrat movie, Trump was the second coming of Hitler, only worse because he was orange.
Adams thought that Democrats would come around to reality in time.
I believe that, in ordinary times, Adams would have been correct that, as Trump showed that he was not Hitler, people would have mellowed. And then, as he avoided wars, destroyed terrorism, fought for gay rights around the world, undid some of the terrible damage of Biden's crime bill, improved the economy, and brought the real hope of peace to the Middle East, Democrats would have realized that their dystopian movie was wrong. They were (and are) in a good and happy movie.
That never happened, though. With really extraordinary cynicism, leftists in the government, the media, and academia created a series of hoaxes aimed at keeping Democrats in perpetual fear, even as their worst nightmares never materialized. The fake Muslim ban, the Russia hoax, the Fine People hoax, the fake impeachment, the fake kids in cages. . . . I can't even remember all of the provably false allegations thrown at Trump.

And it worked because, contrary to what Scott Adams thought would happen, Democrats never had to confront reality. Their movie was an abridged, highly censored version.
Bookworm notes that this is continuing even today with news about Tony Bobulinski.
Meanwhile, Ann Althouse describes front page news in the Washington Post about the Bidens - how they might eat and entertain in and out of the White House. Joe likes ice cream cones!
Their "pantry" is "stocked with staples familiar to shoppers of suburban grocery stores... including peanut butter and grape jelly, sliced deli cheese, eggs and Haagen-Dazs ice cream." Mmm. You might want to put some of that stuff in the refrigerator. Ice cream in the freezer. I guess they weren't expecting anyone to actually read this bilge.
Education
Keep the kids out of J-school. Have them learn something real, even if they intend to report news. In recognition of Michael Crichton's Gell-Mann Amnesia effect, here is an excellent explanation of fracking sent in by a reader to American Digest. For all your friends who are nervous about the subject.
Via Maggie's Farm, an interesting interview with Victor Davis Hanson. Why the left has to lie.
VDH believes in teaching children to compete, even if they come from illegal farmworker backgrounds. Work with those kids harder to teach them good English, then Latin. Send some of them to Harvard Law School, if Harvard Law School remains a viable institution.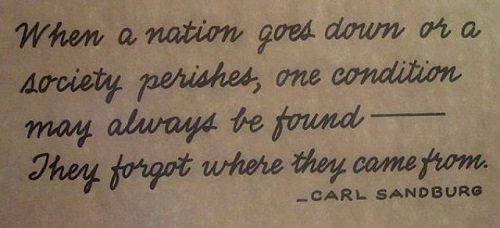 Music

Hope you have a good weekend.
This is the Thread before the Gardening Thread.
Serving your mid-day open thread needs

posted by Open Blogger at
11:17 AM
|
Access Comments