« Mid-Morning Art Thread [Kris]
|
Main
|
Don Lemon: We Have to Stop The Rioting Which Is Taking Lives... Because It's Helping Trump at the Polls »
August 26, 2020
The Morning Rant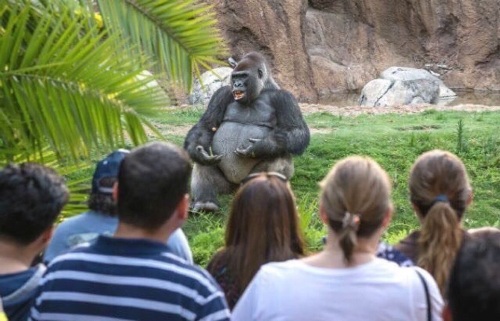 What a time to be a law-abiding gun owner and 2A enthusiast! Not only is the recent urban rioting producing large numbers of new gun owners and undoubtedly impressing upon many others the necessity of the means of self-defense, but also, last week,
this court decision that just came down
:
SACRAMENTO, Calif. (AP) — A three-judge panel of the 9th U.S. Circuit Court of Appeals on Friday threw out California's ban on high-capacity ammunition magazines, saying the law violates the U.S. Constitution's protection of the right to bear firearms.
And what makes this decision even more kick-ass:
"Even well-intentioned laws must pass constitutional muster," appellate Judge Kenneth Lee wrote for the panel's majority. California's ban on magazines holding more than 10 bullets "strikes at the core of the Second Amendment — the right to armed self-defense."
You might be wondering how Judge Lee came to learn of the importance of 2A rights. Well, probably because Judge Lee has had some first-hand experience: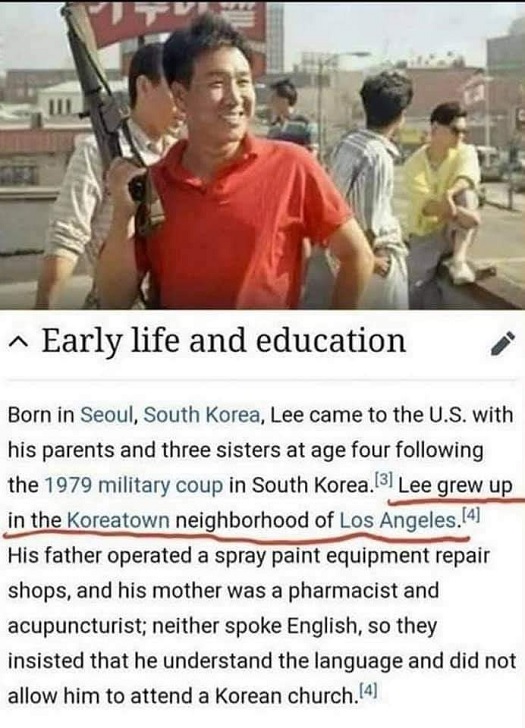 Lee was born in 1975, which makes him 17 years old at the time of the Rodney King riots in 1992. So the guy in the red shirt looks too old to be him. Doesn't really look much like Judge Lee, either. But I prefer to pretend that it is, anyway. If he wasn't actually up on the roof pulling guard duty, he probably saw it all happen, the looting, the violence, and businesses burned to the ground. Only not Korean businesses. Why? Because they were protected by men with guns. I have no doubt that would make quite an impression on a young man.
All the time and effort and money that gun-grabbing groups have put in to getting that high-cap magazine ban passed is now, poof, gone. Just like that. Just because some of their allies went berserk in 1992 and demonstrated to the entire country (yet again!) that there are times when you absolutely *have* to have a gun.
Kind of like what is happening this summer.


This Meme Is Also Inspirational: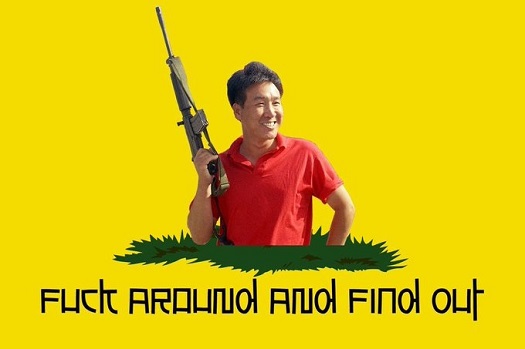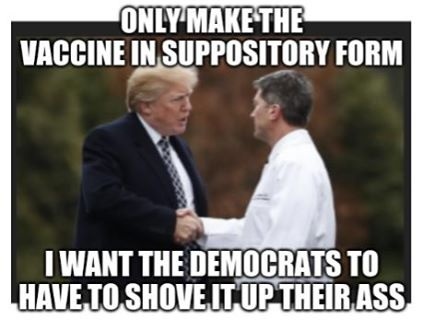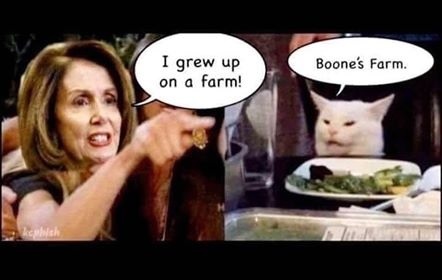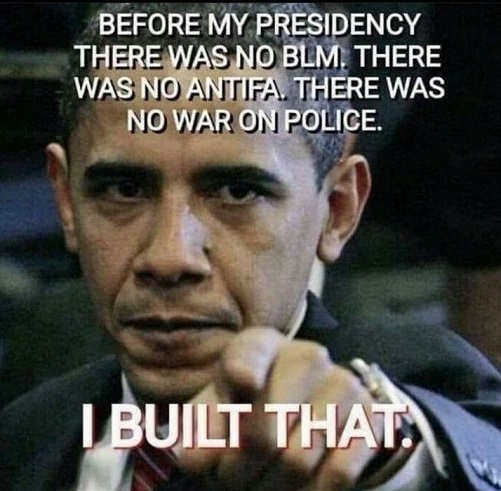 Flop:


AoSHQ Weekly Prayer List
Please submit any prayer requests to "Annie's Stew" at apaslo atsign hotmail dot com.
Prayer Requests:

7/18 - IrishMikeComedy thanks the Horde again for the prayers for his son, born in April. He'd like to request prayers now for complete healing for his son from a UTI that seems cleared up, but they are checking for renal scarring.

7/18 - IrishMikeComedy also asks for prayers for employment. He was laid off last Thursday. He is looking for remote work in customer service, with a specialty in insurance.
8/17 Update- The baby is doing well and has a clean bill of health, and IrishMikeComedy has gotten a new job!

7/25 - Pooky's Girl reports that Pooky is looking for different employment. He dropped off his resume at a local place that would fit his skills better and had a good meeting with the owner, who he already knows. Asking for prayers that he either gets this job or a lead on a similar job.

8/6 - Jordan61 asks for prayers for Mom, who is in remission from multiple myeloma, and she is having a bone biopsy on Wednesday, 8/12, to make sure it isn't returning. (She's had some red flags in her routine bloodwork.) Prayers for a negative result and continuing remission.
8/20 Update - Mom's biopsy was negative! Thanks to the Horde for your prayers.


For Healing:

7/15 - Fox2 requests prayers for his friend Vicki, who is suffering from a rare form of cartilage cancer. Her doctor is talking about taking her log off above the knee. Please pray for healing and for wisdom for the doctors.
8/3 Update: Vicki's surgery is scheduled for next week.

7/17 - Dr_No requests prayers for his daughter Megan. She is scheduled for a 5.5 hour operation 7/21 to remove a Stage 2 cancer from her sigmoid colon, and will have a complete hysterectomy for preventative reasons.
7/21 Update: Megan's surgery went well, and the best part is she didn't need a colostomy!
7/27 Update: Megan's pathology report showed that 4 of 20 lymph nodes showed cancer. Please pray for healing. Chemotherapy is planned to start in September, at this point.

8/5 - Prayers for Hugo the Chavez and his Family for healing and happiness.

8/12 - Prayers are requested for Jean, Ladyl's very close friend, who is fighting mantle cell lymphoma.

8/24 - Cheriebebe asks for prayers for her Dad, who is in ICU and on a ventilator. Things do not look good. She asks for prayers of healing and comfort for her dad, mom, and the rest of the family.

For submission guidelines and other relevant info, please contact Annie's Stew, who is managing the prayer list. You can contact her at apaslo at-sign hotmail dot com.
If you see a prayer request posted in a thread comment, feel free to copy and paste it and e-mail it to Annie's Stew. She tries to keep up with the requests in the threads, but she's not here all of the time, so she may not see it unless you e-mail it to her.
Please note: Prayer requests are generally removed after five weeks or so unless we receive an update.
Please remember the Prayer of St. Francis:
http://www.prayerguide.org.uk/stfrancis.htm
Keep calm and pray on!


Who Dis: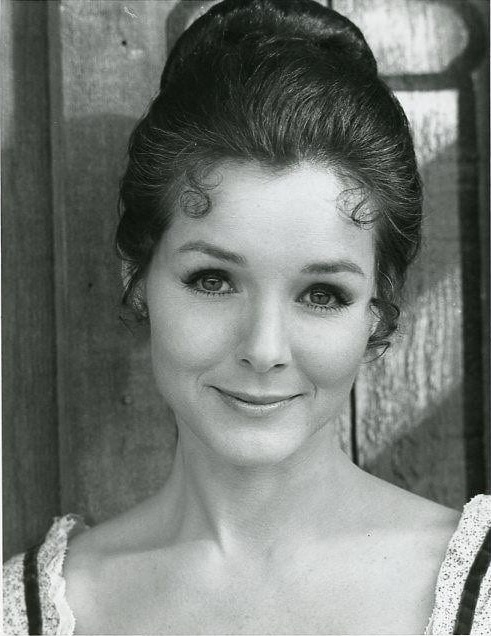 Photo 2
Photo 3
Photo 4
Photo 5
Photo 6
Photo 7


For the 'Ettes: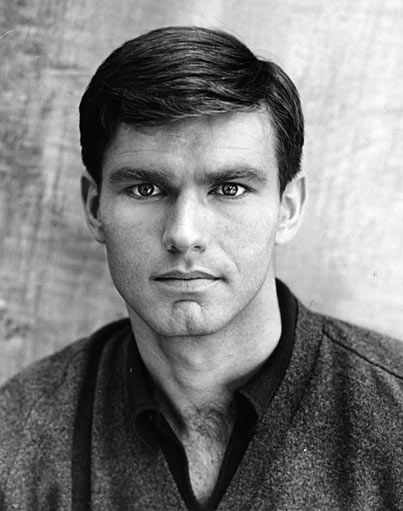 Photo 2
Photo 3
Photo 4
Photo 5


Monday's Who Dis: A couple of classics, Joan Fontaine and Laurence Olivier, who were in a classic movie, Hitchcock's Rebecca. A couple of you morons suggested that Olivier played for both teams, because him being a British actor and all, that kind of comes with the territory, but there's nothing about that in his wikipedia entry, so perhaps that is not correct.


Today's Edition Of The Morning Rant Is Brought To You By Boston Cream Pie:
Pie recipe here.

posted by OregonMuse at
11:13 AM
|
Access Comments