« Food Thread: Food Thread...Food Thread...
|
Main
|
Sunday Overnight Open Thread (8/9/20) »
August 09, 2020
Gun Thread: Post Hurricane Madness Edition! [Weasel]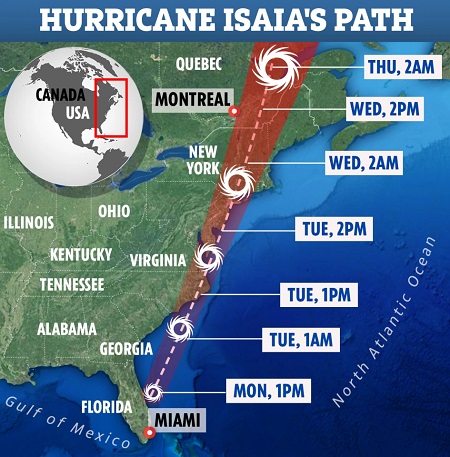 I tried to tell you people that a hurricane was coming! As predicted, we had a bigly amount of rain this past week from the storm that came up the east coast. Bigly amounts. Torrentially bigly amounts. Truth be told I think the farm in Central Virginia was spared the worst, but it's going to need a few more days to dry out. I'm also a little bit scairt of the vegetation situation there, as I haven't mowed the road on the farm in about 8 weeks. So that's going to be project one as soon as I get back down there. Fortunately, the tractor and the brush cutter are up to the job. Project two will be to catch up on shooting some video! Having said all that, there is still some gun stuff for the week. Let's get to that below, shall we?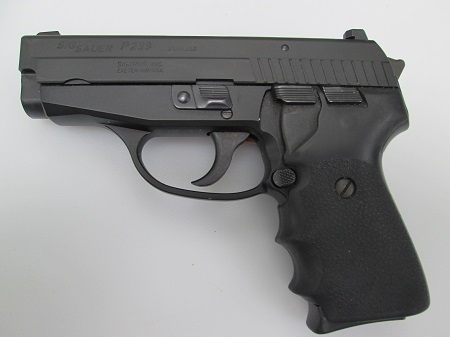 Random Sig from the WeaselCollection
Looking around for content, I see I just happen to have a P239 here on the desk. It's a gun I've had for years, and I am a big fan of the all metal P series, so much so that I went to the Sig Academy in New Hampshire and took their Armorer's Course. It's a 2 day class covering troubleshooting and maintenance of these popular guns. What motivated me to take the course? Well, I own a number of P-series guns, and I wanted to be able to take them apart and put them back together without having a lot of leftover parts. Here's what I had to say regarding the course back in a May 2019 edition of the GT.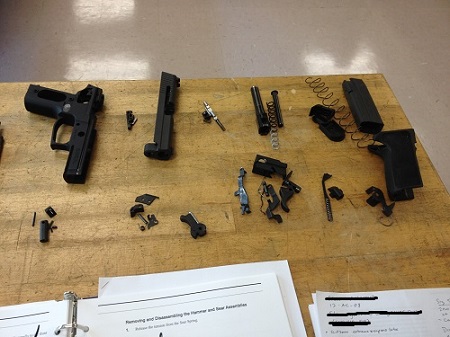 Some assembly required...
Simply cleaning a weapon requires some level of disassembly and I was always curious about all the little pins and springs and other teensy parts that make up the innards of a gun. Frequently my re-assembly attempts ended with leftover parts on the bench, necessitating a frantic YouTube search until a helpful video help was found, or worse, taking the gun and a baggie of loose parts to my gunsmith.

Two things eventually happened; my collection of Sig Sauer semi-automatic pistols grew large enough, and I got tired of paying for simple adjustments, repairs and parts replacement. It was at this point that I decided to take Sig's Armorer's Course so I packed a bag, pointed the car north, and headed for Epping, New Hampshire.

The Sig Sauer Academy sits on 140 acres a little over an hour north of Boston, MA. The facilities include an assortment of indoor/outdoor ranges, classrooms, tactical training areas and a pro shop. It's a really impressive setup, and I'd been to the Epping facility before taking rifle courses so I was familiar with the layout. Signing up was simple and done online, including uploading various credentials required for the specific courses. The armorer's courses are conveniently held in locations all over the country, last two days, and cost $430. Upon successful completion, students are awarded a certificate good for three years which allows them to fully service the pistols while maintaining the factory warranty. Recertification is a one day refresher class for $260.

The P226 in the picture above is the gun I took apart and put back together about 100 times over the course of two days. You start by working on the smaller sub-assemblies and eventually work up to complete disassembly and re-assembly of the pistol. I thought I'd be cute and organize the parts by group to make it easier, but I guess the instructor had seen this before and helpfully mixed everything up into a big pile for me. Eventually, it was fairly straightforward to take a pile of parts and turn it into a working firearm. The course is quite a bit of fun, but it's also no joke. You must demonstrate proficiency working on the weapons to the instructor and pass a written test. I've found the experience gained even helps in troubleshooting problems with other brands of firearms.

I have to say I'm happy to have taken the course but I haven't felt compelled to keep the certification current. I'm also not sure I'd pay any more than the the $430 they're charging. The quality of instruction is very good but at that price I don't think it's a bargain for the casual shooter. Not a waste, but not a bargain.
So that was my opinion last year, and it's sort of still my opinion this year. What changed? Well, I think my opinion of the relative value of the knowledge gained has increased. In these difficult and uncertain times which we're all living in together, I think the value of what I learned has gone up. Way up. Rather than before simply being a matter of mere convenience, I know I can work on these guns and repair them myself as necessary when it's not practical or possible for me to take them to someone else to fix. I think you need to have at least some familiarity with the operation and assembly of your firearm.
Why am I mentioning this now? Well, for two reasons; first, it saves me from having to think of new things to write about, and more importantly, it identifies something you need to be thinking about in addition to buying ammo and practice. Your trusty carry handgun isn't going to do you much good if, say, a trigger spring breaks and you do not have the spare part and the ability to replace it. Yourself.
If you followed the Sig Sauer course links above, you will have found there are currently no armorer's classes listed, I'm guessing due to the Chinese Cooties, and even the popular basic defensive handgun courses are full until sometime in October and November. Guess all the new handgun owners have decided to train up, but the armorer's courses are simply gone altogether. Who would have thought this would be the new reality even a mere six months ago, and what do you do now that it is?
I would encourage you to start looking for general maintenance references and resources for your most frequently used firearms, and identify the most common parts subject to wear and order replacement parts now. I'm talking about springs, pins, grip screws and firing pins - that sort of thing. Anything that is subject to wear and tear through normal use. You need to have these spare parts now, and not try to source them when they break and are needed in a hurry. You should also have a basic maintenance kit with the tools needed for precision work. A small set of gunsmithing screwdrivers, needle nose pliers, punches, and a small brass hammer. I am sure you can think of other things to add. Clearly label the parts and get a small inexpensive fishing tackle box to keep it in. There are countless reference books on basic firearm repair and you can probably find one with an exploded parts diagram for your particular firearm. Keep this with your tools and you will thank yourself later.
Here's a video example someone made of a Sig P226 reassembly, and there are a lot of others. It's difficult to see detail of some of the small parts, but you get the idea.
What do you think? I'm sure a lot of you are already doing this. Right?
******
I like this guy. Any of what he's saying sound familiar?

******
A question I get almost as often as shooting a .50 BMG round on a stump with a .22 cal bullet, is about firing a 12 ga birdshot shell, attached to a tree and outside of a barrel, at a balloon. Seems like everyone wants to know about this one strange trick! Note: You may need to follow the link to YouTube to watch. Pretty cool!
******
Own a Henry Single Shot Rifle?
Here's some information on the Henry rifle recall [h/t redc1c4 and JTB]
******
So this is interesting. How hard is it to get into the low cost pistol safes? Apparently, not too difficult. [h/t CBD]
******
Next, our pal WTM sends in something I don't think I've ever seen before. An example of "sweetheart" grips. Evidently, it was common in World War II to have pictures of loved ones under a clear grip on a pistol. Neat-O!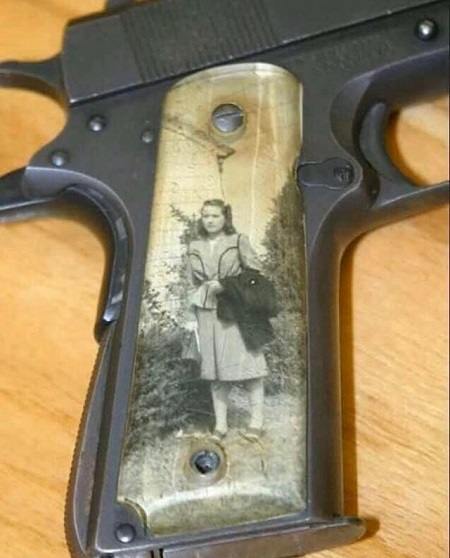 ******
ATTENTION NoVaMoMe 2020!!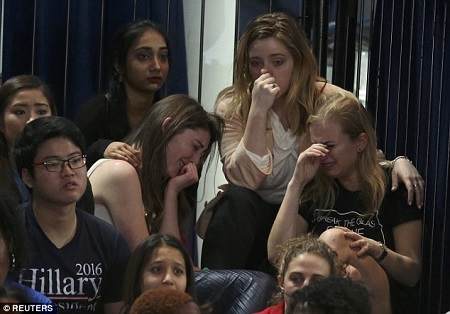 Sad people who cannot make the new NoVaMoMe date of August 29th
Due the Chinese Cooties hysteria in Virginia, the NoVaMoMe 2020 has been postponed until Saturday, August 29th. The time and location remain the same. If you haven't already, please check your email and let the Central Planning Committee know if you are able to make the new date. If not, your registration fee will be refunded and we will open your spot to those on the wait list. Questions? Just email us at NoVaMoMe2020 at gee mail dot com. Thank you!
******
Link-O-Rama
I'm really very seriously not kidding around anymore. Buy Ammo
AmmoSeek - online ammo search tool
GunBot - online ammo search tool
SG Ammo
Palmetto State Armory
Georgia Arms
AmmoMan
Target Sports USA
***Mail Bag***
Our pal and prolific Mail Bag contributor ibguy sends us this week's entry. Thanks ibguy!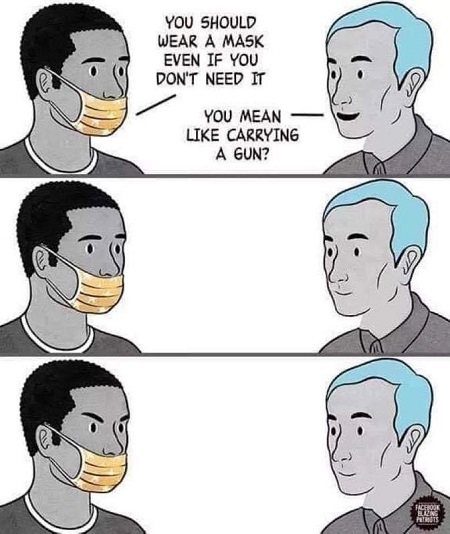 ******
Please note the new and improved gmail account morongunthread at gmail dot com. An informal Gun Thread archive can be found HERE. If you have a question you would like to ask Gun Thread Staff offline, just send us a note and we'll do our best to answer. If you care to share the story of your favorite firearm, send a picture with your nic and tell us what you sadly lost in the tragic canoe accident. If you would like to remain completely anonymous, just say so. Lurkers are always welcome!
That's it for this week - have you been to the range?


posted by Open Blogger at
07:00 PM
|
Access Comments