« Thread before the Gardening Thread: Time standing still? [KT]
|
Main
|
Ace of Spades Pet Thread »
April 25, 2020
Saturday Gardening and Puttering Thread 4/25/20 [KT]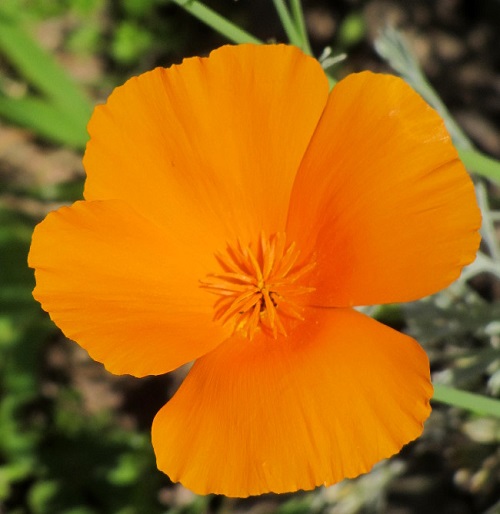 Hi, everybody! The photo above is a California Poppy from 40milesnorth.
With all the water, this poppy was larger than most. I didn't have to juice the colors BTW. It just opened, so it's really bright.
Yes, it is.
Today, we have a special feature: a coffee farm in Colombia!
Coffee and More
rld77 sent us some photos from Colombia. We will have more next week. A lot of work goes into those coffee beans that make the Saturday Morning Coffee Break possible. And there is more than just coffee here:
About a metric ton of bananas
a coffee depulper -- takes two coffee beans out of every cherry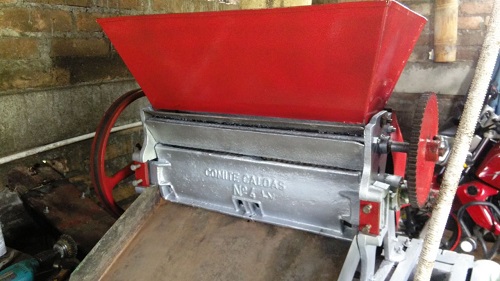 a field we have of about 2 acres of aloe vera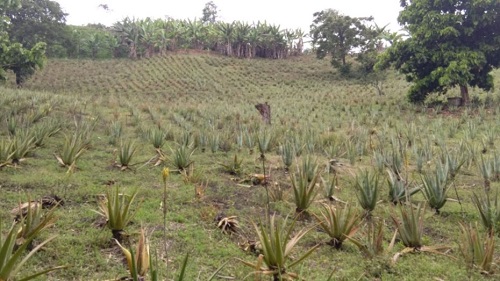 a coffee field with trees on the left cut in January and coming back up from the root, and on the right - trees that came back up that are about 4-5 years old)
Looks to me like there is some real work going on there. And those are some great photos.
and finally [another waterfall on the farm]. Headed out now to do some real work-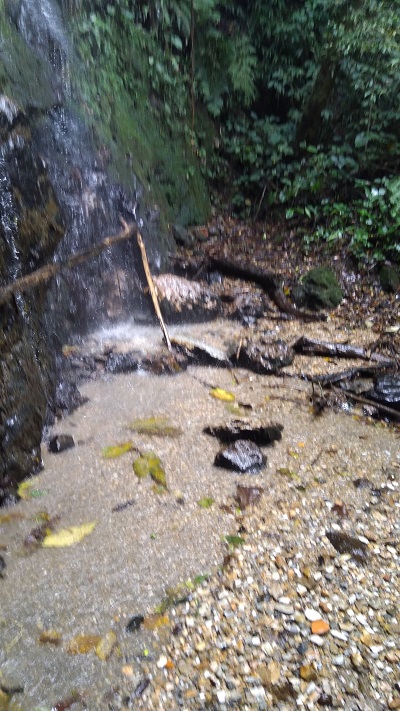 And there are more photos, too:
THIS foto is from about midpoint on the farm- finca en spanish--down to the road in front of the farm. In the upper right you can see the driveway and our house.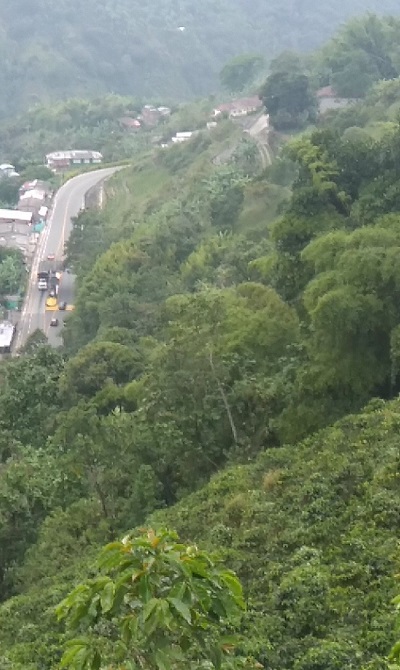 Coffee in the Bin above the depulping machine that separates the cherry from the beans.

That bin has a 6inch pipe that takes the cherries to the depulper.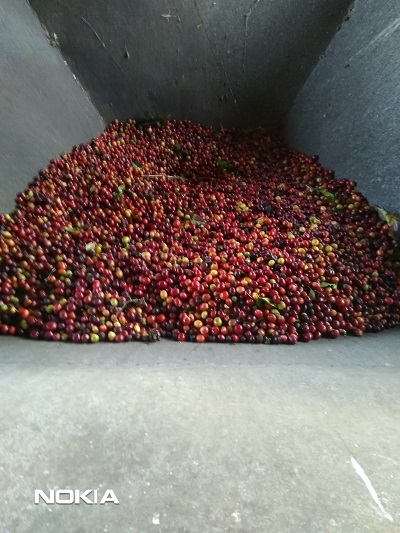 Beans come out of the depulper into a tank area, They are fermented 12-24 hours, then washed, then go through a sizing screen and are bagged for transport for sale at a local coffee buyer.
This is a two year old coffee tree. We planted about 4 000 of these in 2018.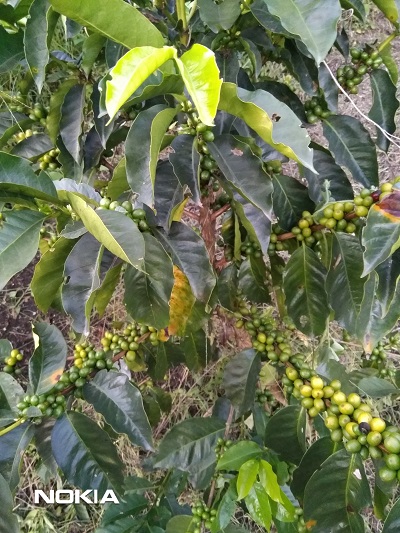 Different type coffee tree - tall and spindly.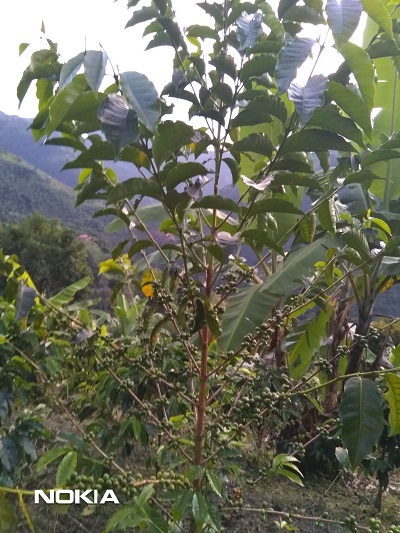 To be continued next week!
Edible Gardening
Now from a real farm to a tiny type of garden:
We have discussed growing out new plants from table scraps before, but now, guess what? they can be Victory Sills!
In 1917, as the United States deployed troops to a Europe battered by warfare and food shortages, victory gardens sprang up across the U.S. Planted by civilians with urging by the government, these small gardens were made to feed American infantry and help "win the war." Now, more than a century later, victory gardens are once again in fashion amid fears of shortages during the coronavirus pandemic, with seed companies seeing a surge in demand.

But for many people sheltering at home without access to outdoor space, their version of victory gardens look a little less like dedicated plots of earth, and more like scallions growing in glasses of water on the windowsill. Like quarantine baking, dalgona coffee, and virtual parties, this form of low-key gardening -- hereby dubbed "victory sills," trademark not pending -- has emerged as one of the pandemic's at-home micro-trends, adopted and adapted by those who are fortunate enough to be able to stay indoors and tinker with some light horticulture. . . .
There are also small, private joys that some find in tending to their victory sills. Aaron Hutcherson, a chef, recipe developer, and writer in New York, describes the simple pleasure of seeing how his scallions -- which he put in a stemless champagne flute filled with water, not long after the state's stay-at-home order went into effect -- grew practically overnight. "Having something to look after right now just feels nice," he says. "A little bit of joy amid the darkness."
Well.
Allrecipes has growing tips. And nice photos.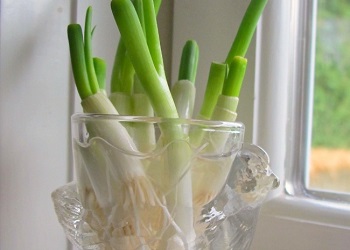 Gardens of The Horde
We had sort of a warm winter and cool spring here in the Central Valley of California. Unusual. My peaches, nectarines, Apriums and Pluots need more thinning. The County put insect traps in some of my trees and one of my neighbor's trees. Checking for invaders.
My Red Fuji apple tree has died. Need to get a new pollinator for my Pink Lady.
Bonus!
S. Lynn sent in the following from Idaho a few weeks ago:
The forsythia are beautiful. Especially from the street when we drive up to our place.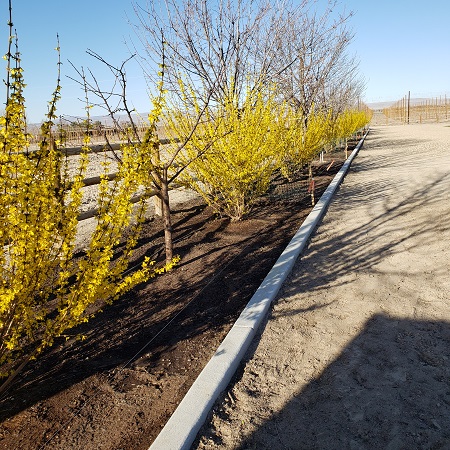 Looks like the forsythia is a forerunner to another show later in the season.
These violas are volunteers from last year. It"s the flower that keeps on giving. I love violas, such happy little flowers.I love violas, such happy little flowers.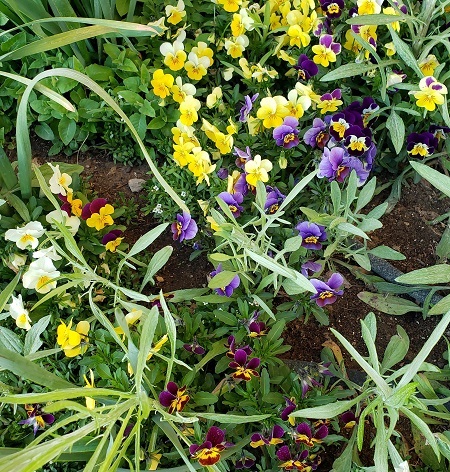 And an unknown daffodil planted last fall. Fancy.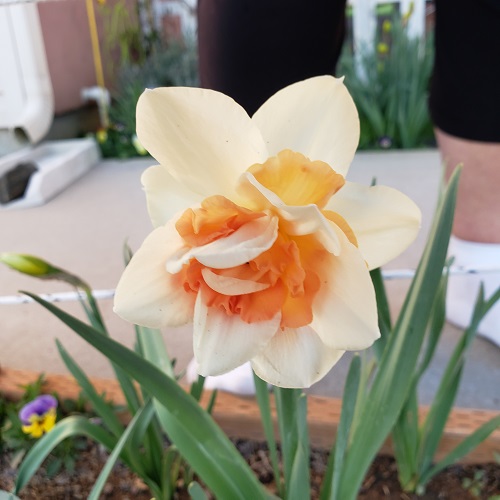 Regular double yellow ones, planted behind chicken wire so the dogs don't pull the flowers off the stems. "Need to be divided". Planted 4 years ago.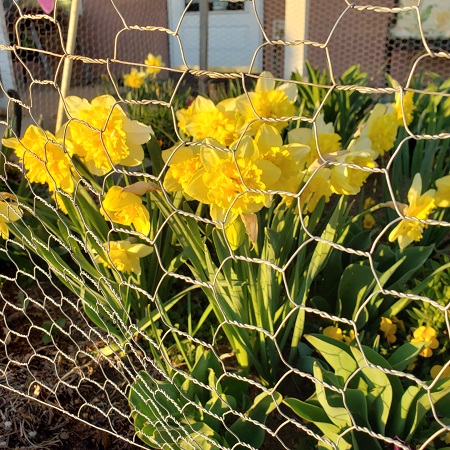 Hyacinths. Fragrant.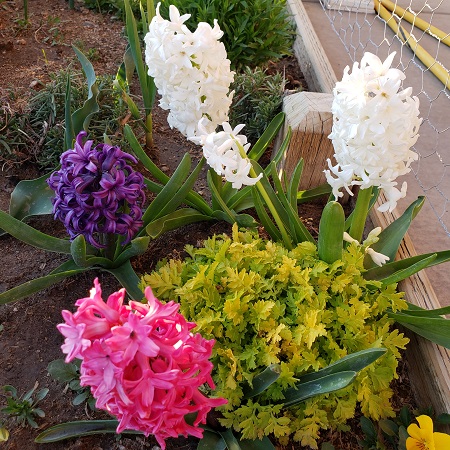 It's Spring!
Anything going on in your garden?
If you would like to send information and/or photos for the Saturday Gardening Thread, the address is:
ktinthegarden
at g mail dot com
Include your nic unless you want to remain a lurker.

posted by Open Blogger at
01:06 PM
|
Access Comments