« Mini Super Tuesday Results Thread
|
Main
|
The Morning Report - 3/11/20 »
March 10, 2020
Tuesday Overnight Open Thread (3/10/20) Content. What Content Edition?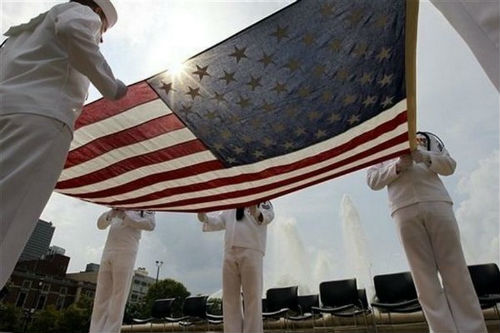 ***
The Quotes of The Day

Quote I

Time cools, time clarifies; no mood can be maintained quite unaltered through the course of hours. Mark Twain

Quote II

God must've understood his ego needed it more than mine," Rev. David Martin

Quote III

"They cut out a joke about Mickey Mouse being a cocaine addict. Why would they do that? It's hard to say. But it might be because Hotstar is owned by Disney and they seem extra sensitive to Disney references," John Oliver

Quote IV
I am not scared of Covid-19. I am concerned about the implications of a novel infectious agent that has spread the world over and continues to find new footholds in different soil. I am rightly concerned for the welfare of those who are elderly, in frail health or disenfranchised who stand to suffer mostly, and disproportionately, at the hands of this new scourge. But I am not scared of Covid-19. Abdu Sharkawy

Quote V

"My view, civilization as we know it is at stake. It's about everything. It's about America. We ask God to bless America," Speaker of The House, Nancy Pelsoi (D-Outter Space)
Quote VI

The colonizers of yesterday are becoming the colonized of tomorrow. Is this how the West ends? Patrick J. Buchanan
***
Valu-Rite will not protect you from the Coronavirus.

With 30 positive cases of COVID 19 and a huge number of suspected cases in the capital and around, everyone is in a state of panic. Drug stores are out of masks and sanitizers as people are stocking up on them. While the health ministry and WHO are releasing advisories, people are believing just about anything and everything they are reading online. Among several WhatsApp forwards, one encouraged people to drink alcohol to stay safe and kill the deadly virus. Let's dive straight in to know the truth.

The single answer to this is NO!

Can alcohol kill coronavirus?
Once the virus has already entered the body, spraying alcohol on your body or drinking it cannot kill it, says the World Health Organisation. In fact, spraying alcohol can be harmful to clothes and mucus membranes (eyes and mouth).
***
***
***

Enjoy!Multiple funny GIFs that should make you chuckle.
***
Party at Tesla. Tesla has produced 1 million cars.

Tesla has produced one million electric cars, the company's CEO Elon Musk announced on Twitter. Musk made the announcement by sharing a picture of the car, a red Model Y, and congratulated the Tesla team on hitting the milestone. It's a significant moment for an automaker that was only founded in 2003.

Tesla released its first consumer car, the Roadster, back in 2008, meaning it's taken a little over twelve years to hit this million-car milestone. However, it could end up hitting the two million mark a lot sooner based on current targets. In its January earnings report, the company said it hopes to ship over 500,000 cars worldwide in 2020.
***

Wishful thinking or practical solution?

Recycling has come up against a number of problems, but a significant one is what to do with dirt, wet plastic which can't be recycled.

South Africa's rivers are inundated with plastic pollution, especially those which run along major cities or next to highways. A few South African NGO's are coming up with ways to deal with this dirty plastics which are clogging the rivers and killing animals, plants and fish.

According to a WWF 2016 report, the majority of South Africa's wetland and river ecosystem types are threatened.

One such project involved taking the waste from the river and up-cycling it into pavements and walkways in the Durban area.
***
The ONT Musical Interlude
&&&
***

Young love. Liquor. Fake ID cards. Some assembly required and you get Genius Award Winners.

2 teens found kissing in Oxford police headquarters they thought was Miami dorm

OXFORD — Two teens were cited after they were found kissing in the Oxford Police Department that they had mistaken a dorm, according to a police report.

Dispatchers called officers to the police department due to suspicious activity in a stairwell of the department. The call was made at 2:45 a.m. Sunday. Dispatchers reported hearing voices coming from the stairwell.
***

A charming story about a child with autism. Tonight's Feel Good Story of The Day.

During this year's American Kennel Club Westminster Dog Show, a perceptive judge caught the sight of a little girl on the sidelines who had autism. She was wearing a bright pink dress and holding a plush stuffed puppy. The judge sauntered over to her and began examining the stuffed animal as if it were a real dog. He then invited her to show her dog in the same way as the other presenters. The girl leaped out of her seat and happily walked her puppy in a short arc near her seat and then gave the judge a big hug to great audience applause.
***

Tonight's ONT has been brought to you by Trust And/Or Good Insurance.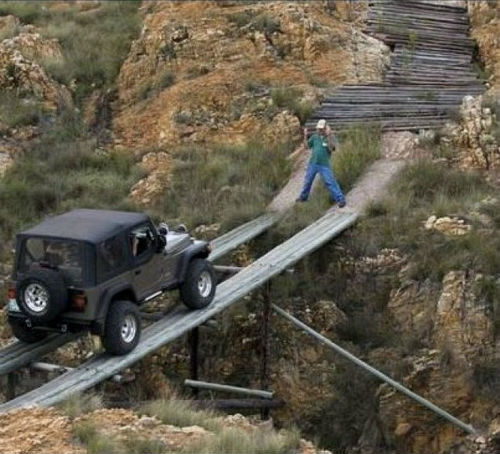 Notice: Posted with permission from the Ace Media Empire and AceCorp, LLC. Proudly serving your late night whims.


posted by Misanthropic Humanitarian at
10:02 PM
|
Access Comments