« Gun Thread: Can You Identify This Mysterious Symbol? [Weasel]
|
Main
|
The Morning Report - 3/9/20 »
March 08, 2020
Sunday Overnight Open Thread (3/8/20) My Dog Hamster Ate The ONT Edition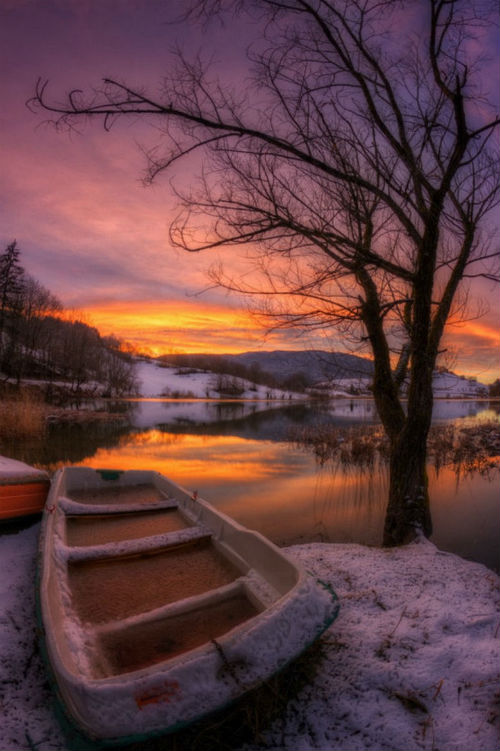 ***
The Quotes of The Day
Quote I

"Price gouging restrictions have gone into effect statewide," Becerra said at a news conference. "These price gouging restrictions make it illegal for businesses to raise the prices of most goods and services by more than 10%. Those goods and services include -- but aren't limited to -- emergency supplies, medicine and medical supplies, food and drink." Attorney General Xavier Becerra (D-CA)

Quote II

The young who ski know they will never die. The oldies cling to a fantasized life and think that death will not happen today or tomorrow but sometime in the faraway future. The trouble is that life should be celebrated for its ephemeral beauties, with death recognized as ever present and just around the corner.
Taki

Quote III

"You probably wouldn't worry about what people think of you if you could know how seldom they do." Olin Miller

Quote IV


They are turning our neighborhoods into military states.

They will claim that this is an isolated incident. It's not.

Then they will say this person has a criminal warrant. Nope, probably an immigration violation that doesn't require this type of violent aggressive treatment. Rep. Rashida Talib (D-State of Palestine)

She really does hate the USA
***
(Just in case the opening photo was a rerun)
***

Learn to code? No. The future is delivery profession.

The US is a delivery nation. The rise of e-commerce means more purchases are brought right to people's doorstep than ever before, both at work and at home.

The increase in online purchasing has led to an explosion in the number of people whose job involves delivery. From January 2018 to January 2020, the number of workers in the "courier and messenger" industry jumped from 690,000 to 850,000, according to recently released data from the Bureau of Labor Statistics. This is the fastest rate of growth of employment in any industry over the past two years among the 88 industries with over 500,000 employees as of 2020
***
This is what happens when you have unfettered mass immigration.

he situation in the no-mans-land between Turkey and Greece is becoming increasingly more violent and desperate for the refugees. Reporters on a tour heard gunshots despite the Greek government denying the use of anything except tear gas to stop the refugees.

Daily Beast:

For over an hour, the sound of people trying to direct each other in multiple languages through farms, woodlands, and across riverbanks was punctuated by shots. First it sounded like single rifle blasts, then came bursts of three, and then longer, heavier automatic fire.
However, when Papastathis appeared on Wednesday afternoon to direct us to the new location, he denied absolutely that we had heard what we heard.

"Only tear gas is being fired," he insisted to a group of a dozen journalists on the tracks.

I believe positive deterrence can work.
***

Sen. Ted Cruz (R-TX) imposes self-quarantine for Coronavirus.
***

NSFW-Language Adverb. Adjective. Verb. Noun. Yes.
***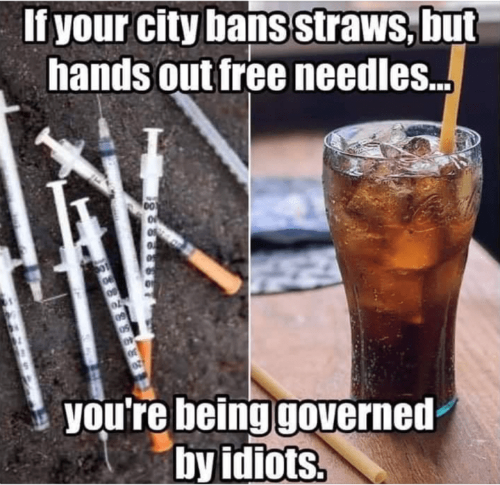 ***

Did Quid Pro Quo Sleepy Uncle Joe make a deal? Why did Aimless Klobuchar drop out of the race just prior to Super Tuesday or was it Super Thursday?

While campaigning on behalf of former Vice President Joe Biden, Sen. Amy Klobuchar (D-MN) had an embarrassing verbal flub when she accidentally told a crowd of Biden supporters that she was joining the ticket as the nominee's vice president.


According to Amanda Golden of NBC News, Klobuchar had a "bit of a Freudian slip" when the former Democratic presidential candidate said she "couldn't think of a better way to end my candidacy than join the ticket."

Not to be outgaffed Sleepy Joe does his best to re-elect Donnie Two-Scoops.

Biden calls himself 'O'Biden,' endorses Trump's reelection in gaffe-riddled speech

The speech was only seven minutes long.
***
And here I thought Christ was the only one to turn water into wine.

What a delicious malfunction.

When residents of a village in Italy recently turned on their faucets, an intoxicating red liquid poured out. A "valve failure" at a nearby winery had converted water lines into wine dispensers.
***

Once again the mantra You only had one job to do fell on deaf ears.

A customer database left unsecured online by Virgin Media contained details linking some customers to pornography and explicit websites.

The researchers who first discovered the database told the BBC that it contained more information than Virgin Media suggested.

Such details could be used by cyber-criminals to extort victims.

Virgin Media told the BBC only a small number of customers had these sensitive details in the database.

The UK telecoms company revealed on Thursday that one of its "marketing databases" containing details of 900,000 people was open to the internet and had been accessed "on at least one occasion" by an unknown user.

On Friday, it confirmed that the database contained details of about 1,100 customers who had used an online form to ask for a particular website to be blocked or unblocked.

It said it was in the process of contacting customers again about specific data that may have been stolen.
***

Does the threat of "Climate Change" affect travel? Of course it doesn't. Coronavirus is changing the face of business travel.

Is 2020 going to be the year all of Big Tech's developer conferences got canceled? It's looking like it might well be. In the wake of the coronavirus, the in-person versions of Facebook's F8 and Google's Cloud Next have been canceled and are set to be replaced with virtual events that will be streamed to participants. Google has also canceled Google I/O, and has been less specific about any plans to host an online version.


As I write, Microsoft hasn't yet canceled its Build event, scheduled for May 19 in Seattle, but this statement appears on the Build website: "In light of the global health concerns due to the novel coronavirus (COVID-19), Microsoft is monitoring public health guidance in relation to in-person events. At this time, global health authorities have not issued guidance to avoid travel to this location."

Pressure may be ratcheting up on Apple to cancel its WWDC conference, which remains unannounced for 2020 but usually happens in early June in San Jose. The public health department of Santa Clara County (which includes San Jose) issued an updated advisory on Thursday
***
The ONT Musical Interlude
On this day: 2003 - Mark Knopfler
Former Dire Straits frontman Mark Knopfler was injured when the Honda motorbike he was riding was involved in a collision with a Fiat Punto car. The 53-year-old singer and guitarist suffered a broken collar bone and six broken ribs in the accident which happened in London's smart Belgravia district in mid-morning traffic. via thisdayinmusic.com
&&&
On this day March 8, 1968 - Cream
Cream played the first of two nights at at Winterland Ballroom, San Francisco, California. The concert was recorded with some tracks ending up on their 'Wheels Of Fire' double album. via thisdayinmusic.com
The UK certainly produced some great bands over the years.
***
I'll wipe your ass, with ass wipe. Genius Award Winners.

Police have charged two women for an alleged fight over dwindling supplies of toilet paper in a Sydney supermarket.

Police said they were called to a Woolworths store at Chullora about 7am on Saturday after reports a 49-year-old woman had been assaulted.

A video of the incident was shared on social media and showed a small group of women pushing, yelling and fighting over a shopping cart filled with toilet paper.


"We just ask that people don't panic like this when they go out shopping," the New South Wales police acting inspector Andrew New said. "There is no need for it. It isn't the Thunderdome, it isn't Mad Max, we don't need to do that.

"Violence of this nature will not be tolerated and anyone involved in this behaviour may be committing an offence and find themselves before the court.
***
Weekly commenter stats for week of 3-8-2020

Top 10 commenters:
1 [775 comments] 'Sponge' [108.79 posts/day]
2 [631 comments] 'TheJamesMadison, trapped in a fish bowl with Terry Gilliam screaming at a hamster to run'
3 [503 comments] 'Rodrigo Borgia'
4 [489 comments] 'Joe Mannix (Not a cop!)'
5 [485 comments] 'Christopher R Taylor'
6 [482 comments] 'Jane D'oh'
7 [451 comments] 'Miklos, expressing approval'
8 [381 comments] 'Oldcat'
9 [380 comments] 'Skip'
10 [364 comments] 'Insomniac - Ex Cineribus Resurgo'
Top 10 sockpuppeteers:
1 [444 names] 'Miklos, expressing approval' [62.33 unique names/day]
2 [78 names] 'freaked'
3 [31 names] 'LeftCoast Dawg '
4 [29 names] 'Duncanthrax'
5 [28 names] 'Sponge'
6 [27 names] 'Meade Lux Lewis'
7 [26 names] 'Mike Hammer, etc., etc.'
8 [26 names] 'Joe Biden'
9 [25 names] 'davidt'
10 [25 names] 'Duncanthrax'
***

Tonight's Feel Good Story of The Day - Video Style.
***

Not sure what happened. 25 minutes prior to normal posting time over half of The ONT was gone. Ugh. Sorry that the content is minimal this evening.
Tonight's ONT has been brought to you by The Joys of Home.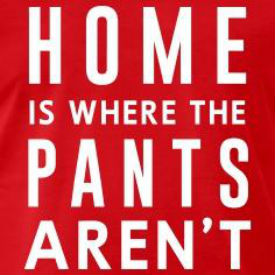 Notice: Posted with permission by the Ace Media Empire and AceCorp, LLC. The Hamsters hate it.

posted by Misanthropic Humanitarian at
10:05 PM
|
Access Comments