« Saturday Evening Movie Thread 02-01-2020 [Hosted By: TheJamesMadison]
|
Main
|
EMT 02/02/20 »
February 01, 2020
Saturday Overnight Open Thread (2/1/20) Bare Bones Edition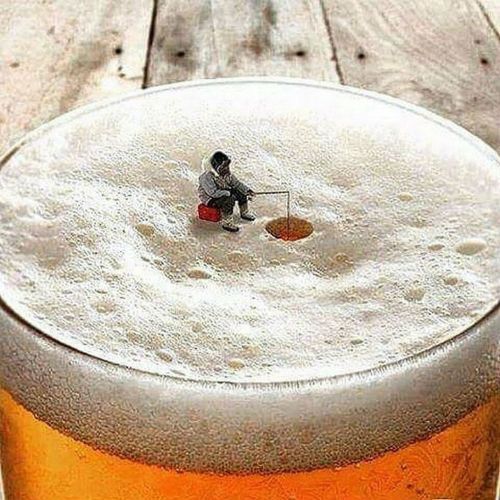 ***
The Saturday Night Joke



Three drunk guys entered a taxi. The taxi driver knew that they were drunk so he started the engine & turned it off again. Then the taxi driver said, "We have reached your destination".

The 1st guy gave him money while the 2nd guy said "Thank you". However, the 3rd guy slapped the driver.

The driver was shocked thinking the 3rd drunk knew what he did and asked, "What was that for?"

The 3rd guy replied, "Control your speed next time… you nearly killed us!"
***

What happens when you get all dressed up and you do have a place to go?. Woman booted from Golden Corral.

***

Funny photos taken at the right time.
***

Wouldn't it be fun to have one of these?
***
I don't call my hair gray. My hair is toner deficent. And it may have been caused by stress.

As it turns out, the myth about stress turning your hair grey holds some truth to it, according to a new study by US and Brazilian researchers. The study involved monitoring stem cells in mice after experiencing intense stress. What they found was dark-haired mice turned white within just a couple of days.

This is because stress naturally triggers a flight-or-fight response in the body, and in turn causes the melanocyte stem cells, which are responsible for producing melanin in skin and hair, to go into a frenzy and reduce in numbers over time.

"It was satisfying to question a popular assumption and to identify the mechanisms that now open up new areas of work," said Ya-Chieh Hsu, a stem cell biologist at Harvard University.
***

The diary of a football official.

In this series, we explore how different people make ends meet in an age of increasing inequality and job instability, by looking at what they do, how much they make, what the job is like and what their hopes are for the future.

Name: Dan Capron
Age: 63
City: Chicago
Occupation: Attorney, Big Ten football referee
Career goal: Refereeing the college football national championship

EARNING GROCERY MONEY
I just finished my 20th and final year refereeing in the Big Ten. But it took me 19 years of officiating just to get to the Big Ten — I first stepped on the field in 1981.

I started the same place just about everybody starts, which is at the bottom. In Chicago, kids start out in fifth and sixth grade playing football, and that's where I started officiating. I did a couple of years of grammar school ball before I even moved into the high school ranks.

When I started, I thought it would be a fun, interesting way to earn some extra money. I was a brand-new lawyer, I was newly married and we didn't have any money, and I'm thinking, Gee whiz, how about if I just go out on a Sunday afternoon? If I work a doubleheader of the grammar school games, I can earn a little extra money and pay for groceries — and that's exactly what the motivation was.

I reffed high school football and basketball until my knee was replaced. It was a hobby that didn't pay well. But, it was very enjoyable.
***
Do you travel for business or vacation? Do you stay at hotels or Airbnbs? Be ware of the Airbnb scams.

Here Are the Most Common Airbnb Scams Worldwide
Nearly 1,000 people flooded our inbox with their stories. We found some patterns.

At the end of October, former VICE senior staff writer Allie Conti shared her story of a disastrous vacation to Chicago, where she tumbled into a nationwide scam run by a prolific grifter (or grifters), which exploited Airbnb's loosely written rules and even looser enforcement.

Conti's investigation revealed a platform with serious problems policing itself, and sought to uncover the people who'd figured out ways to profit from that disarray. She ultimately traced the nexus of her own scam experience back to a company that used fake profiles and reviews to conceal a variety of wrongs—from last-minute property switches, to units with sawdust on the floor and holes in the wall.
***

Tomorrow is Ground Hog's Day. We have our very own animal forecast here at The ONT.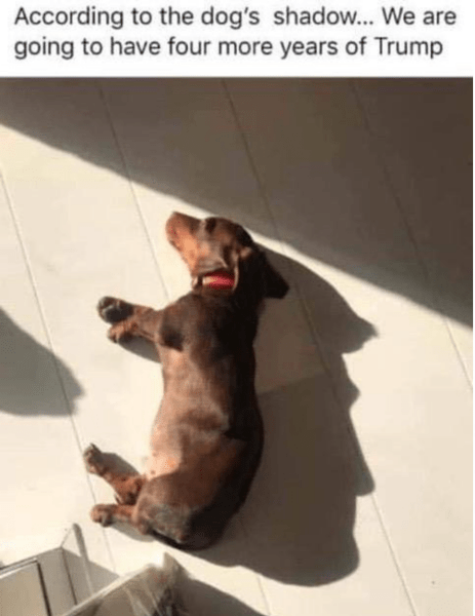 ***

And you thought the soft ball and hockey games were bad. French police take on fire fighters bent on self-immolation.H/T Hank Curmudgeon

Violent fighting broke out between police and firefighters in the streets of Paris during a protest over working conditions and pay. French police fired water cannon and tear gas at angry firefighters – some who set themselves on fire during demonstrations. Fire brigade unions are demanding better pay and conditions and organised the demonstration in the capital's Place de la Republique to bring attention to their cause today. They want a pay rise of 25% arguing their work is made increasingly difficult due to staff cuts and attacks against them.
I suppose now is not the time for "basement saver jokes". Just thinking out loud.
***
How about a "Feel Good Video"?
***
The ONT Musical Interlude

Lately there have been some rumblings about the musical selections here on The ONT Musical Interlude. So....................
Enjoy!!!!
&&&
***

The perfect diaper for that baby Moron. Diapers with pistol holsters. Patented by Harriet Y. Clough of Meadville, Pennsylvania in 1958.
***

Lonely? Need affection? Don't do this or you to will become a Genius Award Winner.

A Wisconsin man who once called 911 for help in dealing with a snoring woman in his bed has been arrested for dialing police dispatchers and asking if they wanted to "fool around" or "spend some quality time together."

Cops say Benjamin Duddles, 47, last week called the non-emergency line at the Waukesha Police Department four times over a 37-minute period and made some odd requests of police personnel, according to a criminal complaint.

In one conversation with a female dispatcher, Duddles said, "It would be super duper cool if we could spend some quality time together." The operator replied, "I don't know you so I don't want to spend quality time with you."

While speaking with a male dispatcher during a second call, Duddles asked, "Well, do you wanna, you know, fool around?" "No, I don't want to fool around," the operator shot back.

Officers sent to Duddles's Milwaukee-area residence discovered him, not surprisingly, in an intoxicated state. They also found a "glass smoking pipe" and THC in the apartment.
***

The ONT has been brought to you by Suggestions.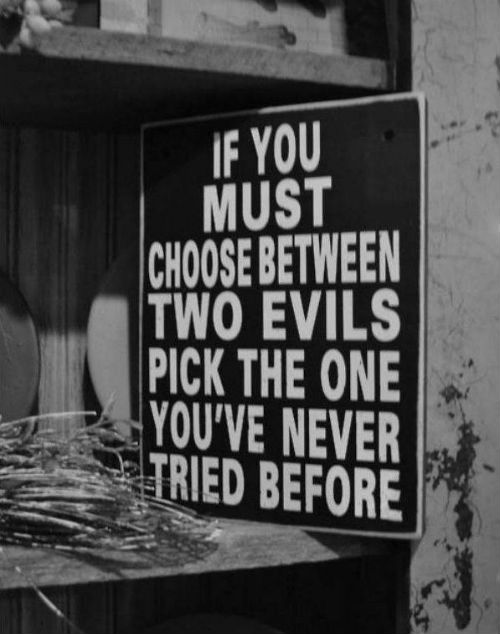 Notice: Posted with permission by the Ace Media Empire and AceCorp, LLC. Don't let the skeletal staff fool you. We are here and ready to serve you.


posted by Misanthropic Humanitarian at
09:35 PM
|
Access Comments