« Saturday Morning Coffee Break
|
Main
|
Saturday Gardening And Puttering Thread [KT] »
January 18, 2020
Media Racism Update [KT]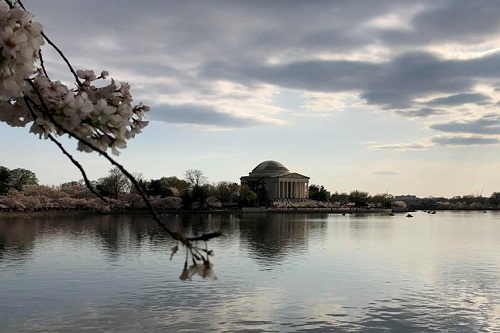 Well, despite the recent efforts of Congressional Democrats to praise the genius of the Founders, the poisonous efforts of the New York Times to paint the Founders as racist villains have continued to spread. As well as efforts to portray Donald Trump and his supporters as racists. They have been SO busy.
At the end of August, I wrote,
I have decided to post periodic updates based on the announcement by the New York Times that they will be focusing on "racism" for the next two years, particularly as it relates to Donald Trump. Plus related divisive issues.

Of course, this announcement influences other members of the media, academia, etc.
Since that time, other issues have distracted the media. But there have been serious efforts to focus on racism. Notably the NYT's 1619 project. Earlier posts are linked at the bottom of this post.
The 1619 Project
One of the eye-rolling aspects of the Democrats' impeachment fiasco has been praise for the Founders and for our Sacred Constitution by various Congressional Democrats. In particular, Nancy Pelosi tried to connect the somber transmission of the articles of impeachment to the Senate last week with historical events from the nation's history. I'm not going to link her comments because they were so disjointed that I could not follow them. I know she has been talking in a less-than-coherent way lately, but maybe there is deliberate reason that she did not want to present a quotable quote on this subject. Maybe she just wanted to leave an impression, without providing any solid support for the Constitution once the moment had passed.
On December 12, Assistant Village Idiot made an observation that I think could explain why Nancy's remarks were so forgettable. I think it also helps explain why there seems to be so little serious response to the historians challenging the claims made by the 1619 Project.
Communism's greatest triumph was destroying memory:


The Sighet Memorial came to mind because of a post over at Maggie's. The front page includes the following

The greatest victory of communism, a victory dramatically revealed only after 1989, was to create people without a memory - a brainwashed new man unable to remember what he was, what he had, or what he did before communism.
It puts me in mind of the rewriting of American history today. The effort to correct false beliefs we once wished were true is legitimate, even laudable. I think the straw man that Americans used to believe their country is perfect is merely an excuse to install a new mythology. . .

. . . The 1619 Project is not the installation of a new interpretation of the facts. It is an erasure of most of the facts in order to spin a scarf from the few remaining threads and say that all history is only scarves anyway.
The 1619 Project has come under a lot of criticism for its inaccuracies, omissions, distortions, etc. Here are some of them since our last update:
December 31, KC Johnson: History Without Truth:
In August, the New York Times Magazine unveiled its 1619 Project, which dates the founding of the United States not to 1776, with the Declaration of Independence, but to 1619, with the arrival of the first African slave. Five prominent historians (Victoria Bynum, James McPherson, James Oakes, Sean Wilentz, and Gordon Wood) challenged the Project's thesis, first in interviews with a socialist website, then in a letter to the Times urging factual corrections. The paper responded dismissively, and the broader reaction among historians suggests that the profession isn't up to the challenge of defending factual accuracy--at least, not if doing so threatens what many scholars see as the ideological greater good.

The Project's thesis, as articulated by its creator, investigative journalist Nikole Hannah-Jones, is that "anti-black racism runs in the very DNA of this country.". . .
The responses (and non-responses) from the authors, other academics and the paper are remarkable. Johnson manages to work in a reference to one scholar's involvement in the Duke Lacrosse case. The case he helped break open.
December 22, Excellent post that was picked up by J.J. Sefton: Historians destroy the NYT "1619 Project," but it will still be used in K-12 classrooms. Time to home school? It is at least time to check to see if your local schools are using these materials.
One of the things you discover quickly when you start homeschooling is the immense gulf in quality between the resources that are available to teach children and the curricula that are used in public schools. Typical homeschooling curricula are teaching kids the equivalent of several grade levels beyond what their peers in public schools are getting. . .

But the real difference is when you get to the humanities. There are homeschooled children who are learning Latin in lower elementary school and can tell you who Hammurabi is. In many public schools (and later in universities), however, the subject of history in particular is being re-written by political actors trying to replace far-left ideologies and propaganda for actual knowledge.

One of the worst saboteurs is the New York Times. The NYT has long tried to leave its mark on classrooms both in K-12 and on college campuses. They reach purchase agreements with schools across the country to have their paper distributed to students. They develop curricula based off of their reporting. . . .
Many critics have interpreted the NYT response to the historians as the NYT claiming that facts don't matter to what they publish. That is obviously true, as the NYT publishes articles that are not accurate as a matter of fact on a regular basis and frequently gives a platform to bad actors, from corrupt bureaucrats to terrorists to anti-Semites.

But what the NYT's editor is arguing about history to these historians is far worse than that. He's suggesting that there are no facts in history, only subjective interpretations that change with the Zeitgeist of those telling the story. And his Zeitgeist is identity politics.

That the NYT is being led by someone with an agitprop worldview explains why the paper publishes so much inaccurate stuff now. They care more about what their political pals say than ever searching out primary sources that might offer contradictory information. They aren't interested in investigating anything. They aren't interested in what is true. They just want to stir up trouble.

It says a lot about the state of public education in our country, however, that the NYT can publish stuff like this and have it used as curriculum in a classroom. It's difficult for academic standards to get any lower than this.
November 29, Powerline: Slavery? We were a footnote compared to slavery in other parts of the world.
December 1: Animated chart demonstrating that we were a footnote to transatlantic slavery.
December 4, Powerline: Breaking down the 1619 Project, Part 5 - Podcast with Lucretia. Even the World Socialists have objections to the 1619 Project.
November 7: Harriet Tubman and the movie about her blow away Democratic racial myths. She carried a gun, for example. (Thank, J.J. Sefton)
November 7: Frederick Douglass did not agree with today's leftists about free speech.
November 2: From the comments here. Might want to look up some details:
The ink on the Massachusetts constitution was barely dry in 1781 when 2 slaves successfully sued for their freedom under it in Brom and Bett v. Ashley.

The constitution of the short-lived Vermont republic prohibited slavery. It was the first polity anywhere in the world to do so.

The US Constitution set a time limit for the importation of slaves that ended up taking effect some months before the international slave trade was effectively ended by the British Empire.
October 17: Lucas Morel via the Claremont Institute: America wasn't founded on white supremacy.
A long-ish piece on "revisionist Black supremacist history".
When Beto O'Rourke's poll numbers were cratering in the Democratic primary runoff this summer, he decided that the only decent thing to do from his perch of white privilege was to confess that "this country was founded on white supremacy." This did little to boost his national appeal. Nevertheless, the New York Times Magazine and the Pulitzer Center have doubled down on the claim that white supremacy is the essence of the American regime in their "1619 Project." Complete with study guides and curricula which supplement more than thirty essays and artistic productions, this multilayered initiative seeks "to reframe the country's history" by "placing the consequences of slavery and the contributions of black Americans at the very center of the story we tell ourselves about who we are."

One crucial "1619" installment is a 7,300-word essay by Nikole Hannah-Jones titled "Our Democracy's Founding Ideals were False When They Were Written. Black Americans have Fought to Make Them True.". . .

Hannah-Jones's mistake is to interpret American history as a zero-sum narrative, wherein the recovered strivings of black folk must displace the recorded achievements of white folk.
Donald Trump and his supporters
With all the political stuff going on in recent months, there have been several notable instances of the media painting President Trump and/or his supporters as racists. But this one takes the cake. Ace wrote yesterday about NBC taking the "Donald Trump is a racist" baton from the New York Times and REALLY running with it: "NBC Agitates for the Last Step Before Violent Civil War". Yes, indeed. Trump is so racist that it should be illegal to vote for him.


As you can probably tell, this is heading for the conclusion that "the government" -- or at least the parts of it in leftist, Marxist hands -- should step in to find that Trump's election was based on "racism" and thereby invalidate it.
You will want to read the whole thing if you missed it yesterday.
Previous Posts on New York Times' decision to focus on racism:
November 2: What would Frederick Douglass think?
September 28: September Racism and Slavery Update, with analyses of the emerging, ahistorical 1619 Project. Note: Captain John Smith was once a slave.
Plus an effort to pin a racism charge on a Trump appointee.
August 31: Dean Baquet's emergency meeting with his radical staff at the New York Times. This was where the editorial decision to focus on Donald Trump's racism was articulated. Oh. And then there was the 1619 Project.
Music
Whew! This is the Thread before the Gardening Thread.
Serving your mid-day open thread needs

posted by Open Blogger at
11:22 AM
|
Access Comments