« Slang Phrases from the 1920s That Maybe We Should Start Using in the 2020s
|
Main
|
The Morning Report - 1/7/20 »
January 06, 2020
Monday Overnight Open Thread (1/6/20)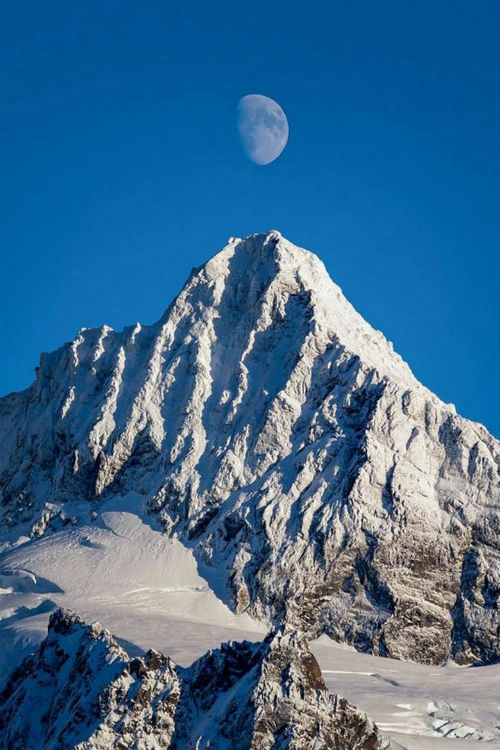 ***
The Quotes of The Day

Quote I

We can attack the White House itself, we can respond to them on the American soil. We have the power, and God willing we will respond in an appropriate time,Iranian MP Abolfazl Abutorabi

Quote II

"This is a war crime. Threatening to target and kill innocent families, women and children — which is what you're doing by targeting cultural sites — does not make you a 'tough guy'. It does not make you 'strategic.' It makes you a monster."Rep. Alexandria Ocasio-Cortez (D-NY)

Quote III

"He's a loser on and off the field. He has no idea what the Iranian regime has done to the region. He has no idea that they have 600 American deaths as a result of IEDs made in Iran, used in Iraq." Sen. Lindsey Graham (R-SC)

Quote IV

PragerU, a growing hub of the online right-wing media machine, is using YouTube as a way to circumvent professors — and parents — to reach a new generation of students. The New York Times

Quote V

A person without a sense of humor is like a wagon without springs. It's jolted by every pebble on the road. Henry Ward Beecher

Quote VI

And speaking as a retired vet--we don't want the pathetic kind of untermenschen who need to be ordered to backfill support roles we can fill with reservists, retirees, civil service, and contractors for cheaper per-slot costs. And we sure as shit don't want you pretending to be line troops. If you could pass the physical training. Which most of you soibois cannot. So bleat on Twitter, drink your energy drinks, eat your junk food or "organic" bullshit, watch your Youtube, and play CoD. And otherwise keep quiet. The men will handle this.Michael Z. Williamson

Quote VII

"I think that some of it will end up in the hands of the IRGC or other entities, some of which are labeled terrorists. You know, to some degree, I'm not going to sit here and tell you that every component of that can be prevented." Former Secretary of State John Kerry
***

Previously Finland's shot at Basic Income didn't work. Now they want a 24 hour work week.

Finland has been at the forefront of flexible work schedules for years, starting with a 1996 law that gives most employees the right to adjust their hours up to three hours earlier or later than what their employer typically requires.

The country's newly installed political leader, Sanna Marin, just upped the ante, though, proposing to put the entire country on a four-day workweek consisting of six-hour workdays.

Marin, the world's youngest sitting prime minister and the leader of a five-party center-left coalition, said the policy would allow people to spend more time with their families and that this could be "the next step" in working life.

The wait at the DMV ought to be a real hoot.
***
***

Paul Joseph Watson, once again "spot on". Language NSFW

***

Bacon. Mmmmmm. Bacon infused with booze. Double Mmmmmmmm good.
***
The "Longest Yard" Mexican style.

A friendly New Year's Eve soccer match between teams representing two rival cartels in a Mexican prison turned into a bloodbath after a controversial tackle escalated into a gun fight.

For over a decade, Cieneguillas, a medium-security prison in the Mexican state of Zacatecas, has been home to hundreds of dangerous criminals representing no less than six of Mexico's main drug cartels. In an attempt to relieve the pressure of the rivalries between these criminal organizations, the prison leadership authorized a soccer game between teams representing Los Zetas and the Gulf Cartel, on New Year's Eve, but what was meant to be a friendly celebration abruptly turned into a deadly shootout, and not the penalty kind…
***

The more I hear from and about Donald Trump, Jr., the more I like him.

Sunday is supposed to be a day of rest, but Donald Trump Jr. was busy trolling Hillary Clinton. In the process, he triggered plenty of gun haters.

He posted a photo on Instagram of himself holding one of America's favorite rifles, the much-hated AR-15. However, it was the magazine in the rifle that no doubt triggered those most easily-offended.
***

I guess this Bitch has never attended a US soldier's funeral or visited Walter Reed Hospital. Martha Raddatz is a vile POS.

ABC News spent another morning sympathizing with our enemies on Monday's Good Morning America. This time, it was correspondent Martha Raddatz's turn to be awestruck by the anti-American protests in Iran over the U.S. drone strike-kill of terrorist General Qasem Soleimani, last week. Instead of praising the death of a man who has ordered the murder and torture of countless American soldiers, Raddatz sided with the Iranians, by touting the "mourning" over their "revered" military leader while worrying they would now seek "revenge" on the United States.

The ABC team set the stage, with co-anchors Robin Roberts and George Stephanopoulos warning of the "crisis growing in Iran" and the "fallout spreading" over the U.S. military strike that killed Soleimani.

Hey Raddatz, Iran has been at war with the US since 1979. After all we are the "Great Satan". Wannabe quislings such as you and George Stephanopoulos deserve to be ridiculed and mocked.
Funny, I don't recall you weeping over the death of a 16 year old American citizen.
***
(H/T Legally Sufficient)
Trump wipes out Iranian general and pallets of cash.
"Sanctions have deprived the Islamic Republic of $100 billion in oil revenue in the last two years and an equal amount in foreign investment credit," Bloomberg News reported, citing Rouhani's official website.

President Trump signed a resumption of U.S. sanctions in 2018 following withdrawal from the one-sided Iran nuclear deal which had lifted them previously.

"The last set of sanctions lifted under the terrible nuclear deal will come back into force," Trump announced in a statement, further warning Iran to "abandon its destructive behavior or continue down the path toward economic disaster."
***

Bad parenting. Horrible morals on display.
***
The German battleship Tirpitz was the largest ever built by a European power but proved too costly to risk in an actual battle. The British blew it up anyway.

In 1939, the German navy launched the Bismark-class battleship Tirpitz as a challenge to the British navy that had total dominance of the North Sea. It was a formidable adversary by any measure, yet the Tirpitz was little more than a showpiece during the war as the German navy struggled to find an appropriate role for the warship.
***

Over the years I have purchased clothing from Lands End. I never got sick. However Delta flight attendants say otherwise.
At first glance, the outfits issued to Delta staff in May 2018 resembled superhero costumes. They were ultra-stretchy, brightly colored, designed for flying, and dizzyingly high-tech. And they resisted almost everything—wrinkles, water, stains, and static alike. They even self-deodorized. But these magic uniforms, worn today by roughly 64,000 Delta employees, including flight attendants, Sky Club staff, gate agents, and so on, have additional, much more concerning properties.

Over 500 Delta staff members say the chemicals used to give their uniforms these futuristic qualities have made them sick. They're now suing the manufacturer, Lands' End, for charges including negligence and "strict design defects" over the uniforms, which they say "pose an ongoing, unreasonable risks of physical harm…including threatening the [employees] with future serious health problems because of an allergic and/or sensitization response."
***

Granted, we are in the year 2020. But still it is fun to look back early in the New Year. The 19 most annoying people of 2019.

10. DAVID FRENCH
Again, as with the fat black women, readers this year suffered no famine of insufferable "conservative" scribes who have a deep cellular hatred for the very people whose interests they're supposed to represent. David French is the pelican-faced creature who was suggested by Bill Kristol, without a hint of irony mind you, as a viable candidate to snatch the Republican nomination for president from Donald Trump.

Instead, French is taking a different approach—he wants to eliminate everyone who supported Donald Trump. "It's time to declare war on white-nationalist terrorism," he shrieked in National Review, which for years has been the go-to publication for white men with erectile-dysfunction issues. In TIME he warned of an "Alt-Right Virus Infecting America," apparently unaware that a successful vaccine had been found long before he published the article.

David French, I don't know if you're actually French or if it's more fake news, but I hate you as much as I hate them.
***
The problem with diversity? It is never taken to its logical conclusion.

Diversity Math

There are 32 NFL teams
There are 3 black coaches
The percentage of blacks in the country is 12.1%
The percentage of black coaches is 9.4%
Mercy!

But even more shocking is the fact there are 0% female NFL coaches despite the fact that females are over 50.5% of the US population.

Where's the outrage over this blatantly sexist policy?

And what about Hispanics? They comprise 16.7% of the population. Again, more outrage is needed.
***

The United Methodist Church isn't so united anymore. There has been a split about homosexuality.

Sometimes, break-ups are inevitable …

After a joyous 51-year run, it appears the United Methodist Church is slated for an unavoidable split over its congregants' growing disagreement over LGBT issues.

Leaders of the church reportedly announced Friday that they've agreed to a tentative plan to split the church into two sub-denominations — one that'll permit gay marriage and gay clergy, and another that'll stick to "traditionalist Methodist" teachings.

What's odd and inexplicable is that the "traditionalist Methodist" denomination will be the outlier, while the LGBT-friendly one will adopt the church's original longtime name.

"It appears the LGBT-friendly church will retain the United Methodist Church name after the division," the New York Daily News reported Friday.
***

'Completely unsustainable': How streaming and other data demands take a toll on the environment

For those of us binge-watching TV shows, installing new smartphone apps or sharing family photos on social media over the holidays, it may seem like an abstract predicament.

The gigabytes of data we're using — although invisible — come at a significant cost to the environment. Some experts say it rivals that of the airline industry.

And as more smart devices rely on data to operate (think internet-connected refrigerators or self-driving cars), their electricity demands are set to skyrocket.

"We are using an immense amount of energy to drive this data revolution," said Jane Kearns, an environment and technology expert at MaRS Discovery District, an innovation hub in Toronto.

"It has real implications for our climate."
***

Do you need to take a urine test? Well don't use dog urine? H/T Hrothgar.
***
The ONT Musical Interlude
On this day: 6 Jan 2017
Norway announced that it would become the first country in the world to gradually stop using the FM radio network. The move, which aimed to ditch the analogue platform in favour of a digital one called Digital Audio Broadcasting, would bring a clearer sound to the nation's five million people. via thisdayinmusic.com
&&&
On this day: 6 Jan 1937
American singer Doris Troy. She was a session singer with Dionne Warwick, sang on Pink Floyd's The Dark Side of the Moon and released an album on The Beatles Apple label. She had a 1964 UK No.37 single with 'Whatcha Gonna Do About It' and the 1963 US No. 10 hit 'Just One Look'. She sang back-up for many acts including The Rolling Stones, ('You Can't Always Get What You Want'), Carly Simon's ('You're So Vain') and George Harrison, ('My Sweet Lord'). Troy died on 16 February 2004. via thisdayinmusic.com
***

A modern day Goldilocks is tonight's Genius Award Winner.

RICHMOND HEIGHTS — A woman who dozed off while testing mattresses at a Richmond Heights store got a rude awakening this week when she discovered she'd slept there overnight, police said.

Richmond Heights officers were called to the store about 7:45 a.m. Tuesday after an employee found the woman wandering through the business prior to opening, officer Allison Brown said.

The woman told officers she had been trying out a display mattress the evening before when she must have fallen asleep and slept through the night.

"That's honestly the best mattress endorsement we've ever heard," the police department posted on social media Friday.
***

A philanthropist helps out some firefighters. Tonight's Feel Good Story of The Day.

Several members of the Fishers Fire Department in Indiana were shopping for groceries at a local Kroger when they were dispatched on an emergency call.

The crew had to run out of the store to respond to the emergency and left their groceries behind.
***
Weekly commenter stats for 1-5-2020

Top 10 commenters:
1 [429 comments] 'Insomniac - Ex Cineribus Resurgo' [60.17 posts/day]
2 [422 comments] 'TheJamesMadison, source of random movie thoughts'
3 [416 comments] 'Deplorable Jay Guevara'
4 [413 comments] 'Village Idiot's Apprentice'
5 [398 comments] 'Skip'
6 [394 comments] 'Tom Servo'
7 [381 comments] 'Commissar Hrothgar knows that EDKH'
8 [322 comments] 'Circa (Insert Year Here)'
9 [322 comments] 'rickb223'
10 [298 comments] '...'
Top 10 sockpuppeteers:
1 [199 names] 'Miklos, Amerikai Magyar' [27.91 unique names/day]
2 [58 names] 'Notorious BFD'
3 [46 names] 'BifBewalski'
4 [42 names] 'Cicero (@cicero)'
5 [36 names] 'Bandersnatch'
6 [36 names] 'mindful webworker - 2020 Visions'
7 [34 names] 'freaked'
8 [29 names] 'Axeman'
9 [27 names] 'I lost my first game of Calvinball'
10 [25 names] 'Huck Follywood'
***

Tonight's ONT has been brought to you by Desirous Locations.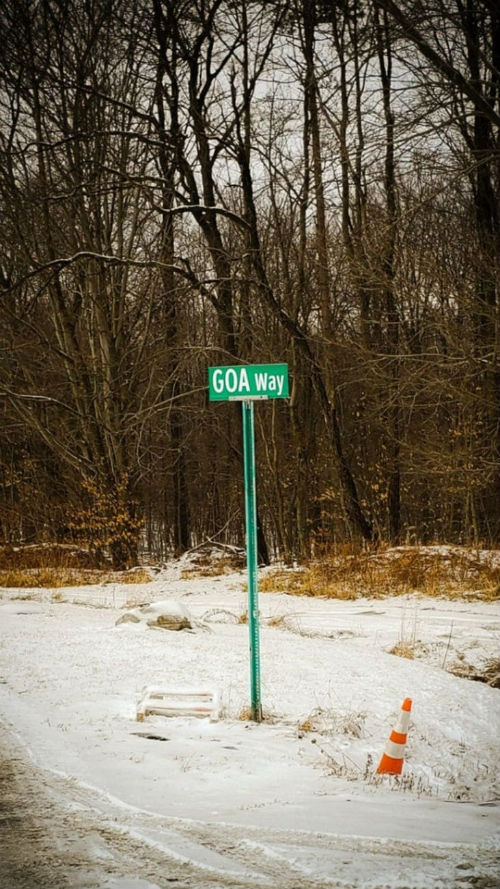 Notice: Posted with permission by the Ace Media Empire and AceCorp, LLC. ONT tips, loose change, drink tokens and burner phones to petmorons at gmail dot com. Complaints? To someone who cares.

posted by Misanthropic Humanitarian at
10:00 PM
|
Access Comments