« Game of Thrones Finale Thread
|
Main
|
The Morning Report - 5/20/19 »
May 19, 2019
Sunday Overnight Open Thread (5/19/19)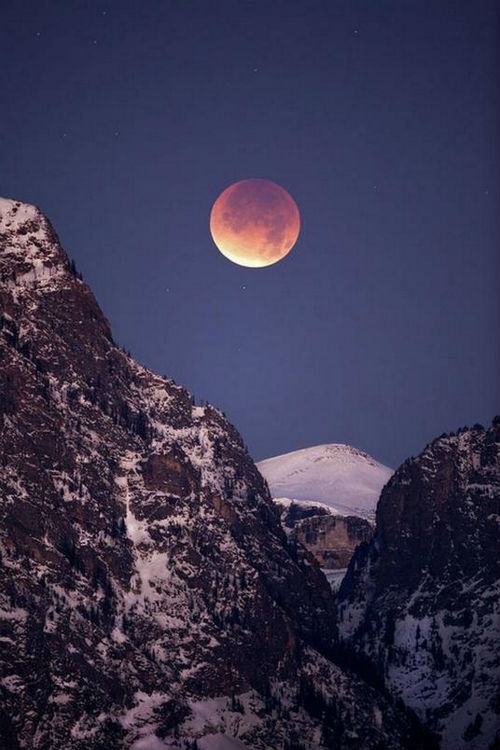 ***
The Quotes of The Day

Quote I

"Whenever I think about this and what he really deserves, I think, 'We should turn him over to the Saudis, you know, his buddies. The same Saudis who got rid of that reporter, you know. Maybe they can do the same for him.'" Fran Liebowitz

Quote II

"Over time, you develop and evolve on the things you choose to honor … Jefferson is more problematic,"

"There's a lot, of course, to admire in his thinking and his philosophy, but then again if you plunge into his writings, especially the notes on the state of Virginia, you know that he knew slavery was wrong. We are all morally conflicted human beings." Mayor Pete Buttigieg

Quote III

"We don't want anything to do with Merkel and Macron, who have destroyed this European Union. We want to save Europe from the bureaucrats, the bankers and the financiers that have ruined it all these years,"Italy's Deputy Prime Minister Matteo Salvini
***

And this is a reason why we can't have anything nice.

A GP has revealed he is planning to quit medicine over an investigation by the doctors watchdog into claims he 'discriminated' against a Muslim woman for asking her to remove her veil.

Dr Keith Wolverson said he 'politely' asked the woman to take off the garment for patient safety reasons during a consultation last year because he was unable to hear her explain her sick daughter's symptoms.

He was then 'deeply upset' when last week he received a letter from the General Medical Council, the professional regulator, informing him that he was subject to an inquiry over allegations of racial discrimination which could result in him being struck off.
***

More facts revealed which continue to make us look like just another Banana Republic.

Former FBI general counsel James Baker said Friday he viewed the Steele dossier "skeptically" and was "concerned" about the veracity of the document when the bureau received it before the 2016 election.

But despite those concerns, Baker was one of the FBI officials who reviewed the Carter Page surveillance warrant application, which relied heavily on information from the dossier.
***

Somewhere along the line, the value of human life was thrown out.
What began as a late-night vape sale in a quiet Centennial neighborhood ended in a star high school rugby player being shot and killed outside his house.

The 18th Judicial District Attorney's Office has charged four teens with first-degree murder and aggravated robbery in connection with, what Arapahoe County sheriff's deputies say, was a botched robbery attempt that left 18-year-old Lloyd Chavez IV dead. All four have been charged as adults.

Juliana Serrano, one of the teens charged in connection with the shooting death, told police that she and three others — Kenneth Gallegos, Dominic Stager and Demarea Mitchell — went to Chavez's house with the intention to rob him of vape juice, according to Gallegos' arrest affidavit. There was an exchange of money before Chavez and Mitchell got into an altercation on the lawn, according to Serrano's account in the affidavit. At some point during the fight, Chavez was shot in the chest.
***

The fish jokes continue to write themselves.

During a three-hour operation in Brazil on April 23, doctors used an acrylic mold wrapped with the skin of a tilapia fish to rebuild and extend Maju's fake vaginal canal.

Called neovaginoplasty, the procedure involved two molds. The first mold was the aforementioned one with the tilapia skin. This one will remain permanently in his body.

"In contact with the patient's body, the sterilized and odor-free fish skin displays stimulatory cell growth properties. It is rich in type 1 collagen a substance that promotes healing and has a firmness and elasticity which is as strong and resilient as human skin," the Post notes.
***

Women are catching up with men in the drinking department. And it's not a good thing health-wise.

Women are drinking more today than ever before — a statistic that closes the "drinking gender gap" while opening them up to a rash of long-term health problems.

The bodies of women and men do not break down and respond to alcohol identically, and it's not just a matter of size, as Liquor.com notes. And no, this is not an opinion-based statement nor is it a shaming of females who like to imbibe.

Now that that's out of the way: women's bodies (evidently) contain less water, a key component in dissolving alcohol, which means they end up with higher concentrations of alcohol in their bloodstreams than men. Women also tend to carry more body fat than men do, which holds on to alcohol. The female body also produces less of the enzyme dehydrogenase (or ADH), which breaks down alcohol.
Toxic masculinity, man 'splaining about science that is settled.
***

No hate. No call to violence. Just stating an opinion, gets another Conservative booted from Face Book.

It's about time the feckless GOP realized they are next on the list of the intolerant left.
***

"Men are scared of women now."

Men are scared of women now.

LeanIn.org and SurveyMonkey's new #MentorHer poll reveals Friday that 60% of male managers report feeling "too nervous" about being accused of harassment to interact with women in "common workplace" activities such as mentoring, socializing and one-on-one meetings.

That's a 32% spike from 2018, with an additional 36% of men saying they now actively avoid women in junior-level positions — effectively chopping down their shot at climbing the corporate ladder.

"The vast majority of managers and senior leaders are men," says Sheryl Sandberg, Facebook COO and founder of LeanIn.org, in a statement. "If they are reluctant even to meet one-on-one with women, there's no way women can get an equal shot at proving themselves."
***

The European Union has some plans up its sleeve for Face Book.

Should Facebook be broken up? Despite her reservations about the massive social network, the EU's competition commissioner, one of the few people with the authority to pursue such an aggressive action, doesn't think it's the best way forward.

"For us, it would be a remedy of the very last resort," Margrethe Vestager said today in Paris at Viva Technology, a flagship European tech conference. "It would keep us busy in court for maybe a decade."

Vestager, whose directorate recently slapped Google with a $1.7 billion fine for alleged unfair practices in the online advertising market, thinks there's a better way: She says it could be much more powerful and direct if tech titans like Facebook were required to give other companies access to important data.

"We think much more about access to data when it comes to, for instance, misuse of position of a monopoly," she said. "If you have no access to data, you won't be able to make it in the market because you cannot access potential customers."
And this won't be wrapped up in the courts?
***
The ONT Musical Interlude
Born on This Day: 19 May 1945
English musician, singer, songwriter Pete Townshend, The Who. Had the 1965 UK No.2 single 'My Generation' and the 1967 US No.9 single 'I Can See For Miles' plus over 20 other UK Top 40 hit singles, 16 US Top 40 singles and rock opera albums 'Tommy' & 'Quadrophenia'. Townshend became known for his eccentric stage style swinging his right arm against the guitar strings in a windmill style, often smashing guitars on stage. Although known primarily as a guitarist, he also plays keyboards, banjo, accordion, harmonica, ukulele, mandolin, violin, synthesiser, bass guitar, and drums. via thisdayinmusic.com
&&&
On This Day: 19 May 1979
Eric Clapton held a party at his Surrey house celebrating his recent marriage to Patti Boyd. Clapton had set-up a small stage in the garden and as the evening progressed, Paul McCartney, George Harrison and Ringo Starr ended up jamming together along with Clapton, Ginger Baker and Mick Jagger. The all-star band ran through old Little Richard and Eddie Cochran songs. via thisdayinmusic.com
***
Love is a many splendored thing especially for tonight's Genius Award Winner.

They say that love conquers all, if you are meant to be then it'll be. Well, a woman was more than determined to make it work with her boyfriend, so much so, that she went to the extreme. And by extreme I mean she posed as a Sheriff to release him from jail. Yes, you just can't fake true love.
***

Quick thinking and faster acting heavy equipment operator is Tonight's Feel Good Story of The Day.
Lan Junze was working at a construction site in Fushun when he saw a building go up in smoke nearby.

Lan reportedly heard screams for help and drove his crane to the scene of the fire, which was just a few blocks away.

In a viral video, Lan is seen using the crane to help residents escape the fire, which appears to have started on the building's ground floor.

In total, he saved 14 people in less than 30 minutes.
***

Tonight's ONT has been brought to you by Warning Signs.

Notice: Posted with permission by the Ace Media Empire and AceCorp, LLC for a limited time only.
Weekly commenter stats for week of 5-19-2019
Top 10 commenters:
1 [551 comments] 'Deplorable Jay Guevara' [77.34 posts/day]
2 [497 comments] 'Sponge'
3 [448 comments] 'garrett'
4 [410 comments] 'Christopher R Taylor'
5 [407 comments] 'J.J. Sefton'
6 [398 comments] 'Mark Andrew Edwards, Angry, Radical, Anti-Liberal, and Dangerous: buy ammo'
7 [384 comments] 'TheJamesMadison, Read Some Movie Thoughts'
8 [362 comments] 'Insomniac'
9 [328 comments] 'JackStraw'
10 [317 comments] 'Concerned Woman of Brattleboro'
Top 10 sockpuppeteers:
1 [312 names] 'Concerned Woman of Brattleboro' [43.79 unique names/day]
2 [35 names] 'Meade Lux Lewis'
3 [34 names] 'LeftCoast Dawg'
4 [33 names] 'Continually Evolving, Yet Still an Idiot'
5 [28 names] 'Cicero (@cicero)'
6 [25 names] 'Duncanthrax'
7 [24 names] 'wth'
8 [21 names] 'andycanuck'
9 [21 names] 'Count de Monet'
10 [20 names] 'freaked'

posted by Misanthropic Humanitarian at
10:00 PM
|
Access Comments