« A Black and White Occasional Fishing Thread [Bandersnatch]
|
Main
|
EMT 03/17/19 »
March 16, 2019
Saturday Overnight Open Thread (3/16/19)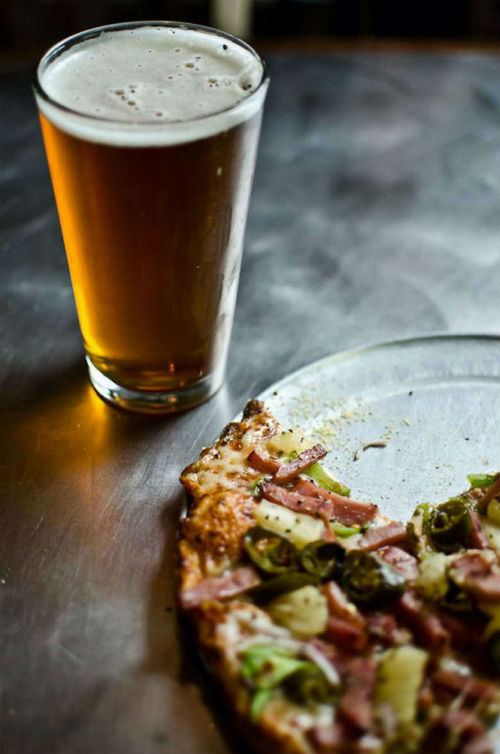 ***
The Saturday Night Joke

Two men grow up together, but after college one moves to Maryland and the other to Texas. They agree to meet every ten years in Florida to play golf and catch up with each other.
At age 32 they meet, finish their round of golf and head for lunch.
"Where you wanna go?"
"Hooters."
"Why Hooters?"
"They have those servers with the beautiful bosoms, the tight shorts, and the gorgeous legs."
"You're on."
At age 42, they meet and play golf again.
"Where you wanna go for lunch?"
"Hooters."
"Again? Why?"
"They have cold beer, big screen TVs, and side action on the games."
"OK."
At age 52 they meet and play again. "So where you wanna go for lunch?"
"Hooters.
"Why?"
"The food is pretty good and there's plenty of parking."
"OK."
At age 62 they meet again.
After a round of golf, one says, "Where you wanna go?"
"Hooters."
"Why?"
"Wings are half price and the food isn't too spicy."
"Good choice"
At age 72 they meet again.
Once again, after a round of golf, one says, "Where shall we go for lunch?"
"Hooters."
"Why?"
"They have six handicapped parking spaces right by the door and they have senior discounts."
"Great choice."
At age 82 they meet and play again. "Where should we go for lunch?"
"Hooters."
"Why?"
"Because we've never been there before."
"Okay."
***

Quite The SUV

Listener supported ONT........H/T Hank Curmudgeon
***

Regular readers of The ONT know that this Cob is always, always looking out for you. Tonight is no different.

Although there are is no real cure for common colds, you will benefit a lot from a bit of whiskey.

Namely, you can relieve the inevitable winter cold with the help of a combination of lemon juice, honey, whiskey, and hot water, and this hot toddy will treat nasal congestion with ease, and soothe the body like a bowl of hot chicken soup.
***

It might be the best city in the world, I'm still not moving there.

Vienna has been ranked the most liveable city in the world for the 10th year in a row.

The Austrian capital topped the new Mercer Quality of Living Survey, whose 2019 ranking was dominated by European cities. Thirteen out of the world's 20 best places to live are in Europe.

Zurich, Switzerland's biggest city, came in second place for overall quality of living, followed by Auckland, Munich and Vancouver in joint third place. The Canadian city has ranked the highest of any North American city over the past decade.
***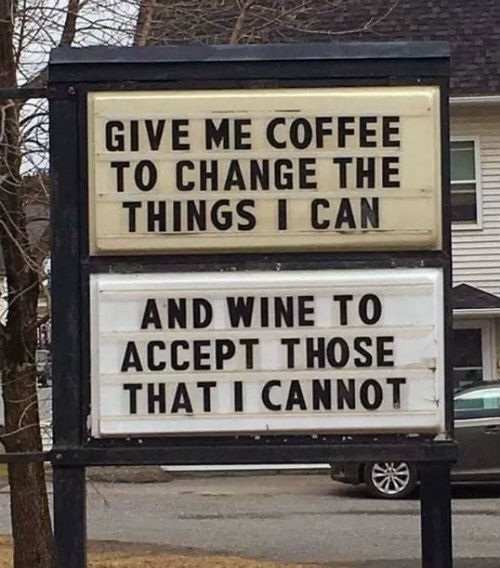 Listener supported ONT..............H/T LadyL
***
Central planning, what is it good for? A twelve year supply of toilet paper, that's what.

Wiped out: Town flushes final roll of 12-year toilet paper supply
A Bavarian town needed 12 years, but it has finally reached the last roll of a supersized toilet paper order. While the town saved €1,000 with the bulk order, it's planning to establish regular deliveries of two-ply.
***

We recently covered the woman jumping into the jaguar's den. Depending on who you were cheering for she lived. No, the zoo isn't to make entry fool proof you are supposed to stay out. You're old enough to know better.
***

OK, no math here on The ONT. How about a little history? The first appearance of the F Word in an English book.

The First Appearance of 'The F-Word' In An English Book
"It would be impossible to imagine going through life without swearing, and without enjoying swearing" - Stephen Fry

"O D fuckin abbot"
– Unknown monk, 1528
***
I don't know if I would have enough guts to do this in today's litigious society. Maybe the little bastard will learn some manners.
***

Electric shock for the Johnson? It seems to be in the in thing.

When men struggle to perform in the bedroom due to erectile dysfunction, most resort to Viagra or Cialis. But a few brave souls strap their penises to low-intensity extracorporeal shockwaves, as part of a therapy known as ESWT. It involves painless acoustic waves stimulating blood flow and, in theory, this should lead to better and more frequent erections.
***
The ONT Musical Interlude
March 16, 2010 ABBA were inducted into the US Rock and Roll Hall of Fame, along with Genesis and The Hollies. Abba's Benny Andersson and Anni-Frid Lyngstad accepted their trophies, in New York. via thisdayinmusic.com

And Steppenwolf isn't. Piss off HOF.

John Kay & Steppenwolf.

***
***

When it comes to planning he is a Genius Award Winner.

STATESVILLE, N.C. - A former Statesville officer, who had been on the run for weeks after lying to police, turned himself in Thursday.

They said he filed a false police report by claiming someone stole his unmarked police car.

Search warrants in the case said Christopher Rivera, a former Statesville police officer, claimed someone hit him in the face outside his apartment and stole his police car. Seven hours later, it was found wrecked about 5 miles away.
***

Tonight's ONT has been brought to you by Vegan Ice Cream.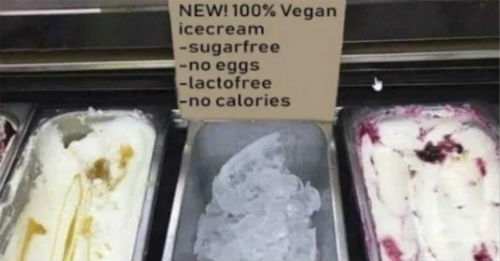 Notice: Posted with permission by the Ace Media Empire under the authority of AceCorp, LLC. No Shoes, No Shirt, No Apocalypse.

posted by Misanthropic Humanitarian at
09:44 PM
|
Access Comments