« Gun Thread: Locking Up Your Guns [Weasel]
|
Main
|
The Morning Report - 3/4/19 »
March 03, 2019
Sunday Overnight Open Thread (3/3/19)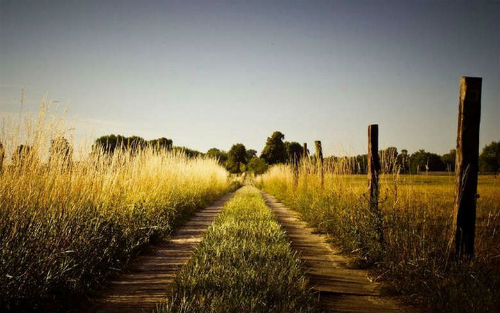 The Quotes of The Day

Quote I

Where was their outrage over the violation of the constitution and the separation of powers in the last decade? Where was the concern about Congress's Article I power to declare war when President Obama declared a national emergency in 2011 as part of his undeclared war in Libya? Where was the concern about Congress's Article I power over immigration and naturalization when, in 2012, President Obama having failed to get legislation passed from Congress that he wanted, created a brand new immigration amnesty program out of thin air? Or when he again unilaterally expanded his unconstitutional, illegal program in 2014, just days after his party suffered massive losses at the polls? Sen. Mike Lee (R-UT)

Quote II

"It's ugly, it's hateful and there's absolutely no place for it in American politics," "Not in the country that I love. Not in the state that I love. We all give up our time during this time of year to come up here and serve our constituents because we love this state. Well, I love everybody in the state no matter what they look like, who they pray to, who they love. I'm tired of it. It disgusts me." Mike Pushkin (D-W VA)

Quote III

"I don't want to treat a young lady like that on the mat. Or off the mat. And not to disrespect the heart or the effort that she's put in. That's not what I want to do, either." Brendan Johnston

Quote IV

"Both parties are to blame," "And yes, I'm looking at you, retired Paul Ryan, and yes, I'm looking at you, Mitch McConnell,"

"And yes, I'm looking at you, Bush family, and yes, I'm looking at you, the ghost of John McCain," Michelle Malkin

Here is Malkin's complete speech.

***

Want to hear crickets or watch heads explode? 'Why My Wife And I Decided To Abort Our Unborn Gay Son. Even Richard Dawkins tweeted it would be immoral to have a child who would suffer because of his genetics. I'm sure we're on solid ground here.'

Oh, and we decided to make everything official with a trip to the courthouse. We are married now!

Well, got the blood work results, and there's good news and bad news. Good news: It's a boy and he's healthy. Bad news: He's gay. I didn't even know there was a blood test for that now, but I guess it's new? They found the genes that cause homosexuality and they test for them now.

I'm a really tolerant person, but this has made me think hard. I don't know how I feel about trying to raise a gay son. Will I be able to relate to him? Won't his life be super hard? I know things are getting better for gay people, but it seems to me that being gay is really hard in the South, where we live. Gay people aren't really accepted here like in other parts of the country yet.
***

Recently the US Senate demonstrated just how barbaric they are.

Sen. Elizabeth Warren, D-MA, said abortion is "safer" than having one's tonsils removed. She shared a story from a couple who did what was "best for their baby girl. They got an abortion in the third trimester," she said.

Senator Fauxahontos Speaks with forked tongue.
One in 30 foetuses aborted for medical reasons is born alive, a 10-year study at 20 UK hospitals has found.
Most of these babies with disabilities were born between 20 and 24 weeks of pregnancy and all lived for no more than a few hours.

Anti-abortion campaigners said the figures in the British Journal of Obstetrics and Gynaecology study were likely to be the tip of the iceberg.

But abortion experts said such incidents were extremely rare

Great stats which come from a country with national single payer health insurance.
***

Vaccinations only work when you use them. An inside look at a measles outbreak.

Even after California banned non-medical exemptions for vaccines, an unvaccinated teenage boy in the state still spread measles to a half dozen people in an outbreak last year, a new study reports. The findings show that while tightening legislative loopholes is key to stopping the spread of measles, it's not enough.

The outbreak investigation, published today in the Centers for Disease Control and Prevention's Morbidity and Mortality Weekly Report, follows a 15-year-old boy who came back from England at the end of February 2018 with measles. Soon after, he infected a second boy at a Boy Scout event, a third at school, and a fourth at a tutoring center. All were unvaccinated. And the outbreak doesn't stop there — it continued in a complicated web of contacts.

The third boy, infected at school, was put under quarantine, so he didn't spread it to anyone. But public health officials weren't told that the fourth boy, infected at the tutoring center, was unvaccinated. So he stayed un-quarantined and infected his 33-year-old unvaccinated uncle and his four-year-old unvaccinated brother.
What's next, Polio?
***

The administration of Madison Trust Elementary school in Loudoun County has some explaining to do. Black Panthers enter school in menacing fashion. H/T Bitter Clinger

Recently Madison Trust Elementary school in Loudoun County was in the news when a PE teacher presented an obstacle course for the students and used it to discuss the obstacles slaves had to endure on the Underground Railroad as they tried to get to freedom. The Principal, Dave Stewart, has apologized for the insensitivity of the exercise. That story here.

This morning two black vans, with darkened windows, pulled up to the school, ran over safety cones, and unloaded a large group of Black Panthers. Children were arriving and the seven or eight Panthers simply followed the students into the school. The Black Panthers were dressed in all black, stormed the principal's office, brandishing canes as weapons, yelling and threatening Dave Stewart. The Panthers filmed the incident. The Sheriff's office was called and 15 deputies, in marked and unmarked cars, arrived on the scene. At this time it is not known if the deputies arrived before or after the Panthers left the scene.
***

Julian Edelman, Lance Armstrong, Marlon Byrd and now Geir Helgemo belong to the same club. Banned substance users.

The World Bridge Federation announced today that Geir Helgemo, the world's top-ranked bridge player, has been suspended after testing positive for two banned substances: synthetic testosterone and clomifene (a female fertility drug).

Yes, doping. In bridge. The World Bridge Federation is a member of the IOC, and thus adheres to that organization's anti-doping rules, whether or not those banned substances have any impact on a competitor's ability to excel at bridge. While it's unclear why Helgemo was using testosterone and what sort of advantage it would confer to a bridge player, a study found "winners of chess tournaments show higher T levels than do losers."
***

Well this certainly is not good news for us that drive SUVs or pickup trucks. A recent study shows an increase between pedestrian deaths.

Almost 6,000 pedestrians were killed on American streets in 2016, an increase of nearly 50 percent since 2009.

The cause of the increase, however, has stumped some safety analysts. Groups like the Governors Highway Safety Association, for example, have advanced theories on "distracted walking," without much evidence.

But a new study from a major group, the Insurance Institute for Highway Safety, points to real-world causes and practicable solutions. Using federal fatality and crash data, IIHS performed a regression analysis to examine "roadway, environmental, personal and vehicle factors" on pedestrian deaths between 2009 and 2016.
***
So if this Green New Deal is to work, we need solar power, amirite? Not in my backyard. Dammit!!

"California's largest county has banned the construction of large solar and wind farms on more than 1 million acres of private land, bending to the will of residents who say they don't want renewable energy projects industrializing their rural desert communities northeast of Los Angeles," the outlet reports.

The ban passed the San Bernardino County Board of Supervisors 4-1, putting up a serious barrier for state lawmakers, who passed a law requiring utility companies to produce 60% of their electricity from renewable energy sources by 2030 and 100% from "climate-friendly" sources by 2045. Those measures cannot be enacted without the cooperation of local governments, the populations of which rarely support big solar and wind farms ruining their communities.
***

They aren't Farside cartoons, but they are pretty funny, well, at least most of them.
***

Hopefully, one of these kids told their school administration to go pound sand. Socialism and the Spring Prom.

The decision was made "based on the concern over the safety of all our students and in providing equity for all students so that they all could enjoy a shared 'prom experience' despite socioeconomic status, and based on the success that other districts have demonstrated utilizing this practice," the school's superintendent, Hugh E. Beattie,


He doubled down on this socialist rhetoric during a brief interview with New York station WABC, saying, "We have students from various socioeconomic backgrounds, and we wanted to provide an even playing field for all students."

You supplying super models then to everyone, Hugh?
***
The ONT Musical Interlude
March 3, 1927 - Junior Parker
Junior Parker, US blues singer/songwriter who wrote 'Mystery Train', which was covered by Elvis Presley. He also worked with B.B. King and Howlin' Wolf. Parker died on November 18th 1971. via thisdayinmusic.com
March 3, 2012 - Ronnie Montrose
American rock guitarist Ronnie Montrose died from a self-inflicted gunshot wound aged 64. The guitarist who led the bands Montrose and Gamma had been ill suffering from prostate cancer. Montrose had also worked with Edgar Winter, Van Morrison, Dan Hartman, Sammy Hagar and many other artists. via thisdayinmusic.com
***

Blood is thicker than water, so is the Genius Award.

An unemployed woman threw a telephone at her mother's head because her mom declined to drive her to a yoga class, Montgomery County Police allege in court documents obtained by ABC7.

Holly Albert, 30, of the 12500 block of Northline Court in Potomac, Md., is charged with second-degree assault.

In August 2017, Albert's mother called 911 to report a domestic violence incident. Responding officers arrived at the family's single-family home and found Albert's mother with a blood-saturated shirt and hair that was "matted down with blood."
***

Happy Belated Birthday Joe Cuba. Tonight's Feel Good Story of The Day.

Joe Cuba is a resident at Brookdale Midwestern, an assisted living facility in Wichita Falls, Texas.

The retirement home wanted to help make his wish come true so they posted a photo on Facebook of Joe holding a sign that read "I'm a WWII veteran who will be turning 100 on March 2, 2019. I would like to receive 100 birthday cards."
***

Tonight's ONT has been brought to you by Customer Service
Notice: Posted with permission by AceCorp, LLC. The Ace Media Empire is out of town or so says the bail bondsmen.
Top Commenters
Top 10 commenters:
1 [612 comments] 'TheJamesMadison, Read Some Movie Thoughts' [85.92 posts/day]
2 [441 comments] 'rickb223'
3 [420 comments] 'garrett'
4 [402 comments] 'Joe Mannix (Not a cop!)'
5 [401 comments] 'Sponge'
6 [385 comments] 'AlaBAMA'
7 [375 comments] 'Mark Andrew Edwards, buy ammo'
8 [373 comments] 'willow'
9 [363 comments] 'hogmartin'
10 [349 comments] 'Jane D'oh'
Top 10 sockpuppeteers:
1 [312 names] 'Miklos, just Miklos' [43.80 unique names/day]
2 [63 names] 'mindful webworker - webworthless'
3 [59 names] 'Duncanthrax'
4 [53 names] 'Krebs v Carnot: Epic Battle of the Cycling Stars (TM)'
5 [40 names] 'Cuthbert the Witless'
6 [39 names] 'Adirondack Patriot'
7 [33 names] 'DamnedYankee'
8 [31 names] 'Count de Monet'
9 [31 names] 'Meade Lux Lewis'
10 [30 names] 'Sponge'

posted by Misanthropic Humanitarian at
10:03 PM
|
Access Comments