« Governor Northam: Stop Digging! Although, On Second Thought...
|
Main
|
Sunday Overnight Open Thread (2/10/19) »
February 10, 2019
Gun Thread: The British Are Coming! [Weasel]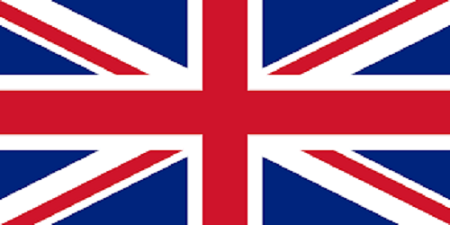 Given a choice between British Rock 'n Roll and British weapons, I'm probably going with the music. There are however some guns that simply need to be owned, and the subject of this week's Gun Thread is a good choice for any collection. While we have talked about a few different American martial arms, we have never featured one made in England. Let's take care of that now, shall we?
Also, continued open thread for post-NoVaMoMe discussion and analysis... wacko Virginia politics in the thread below.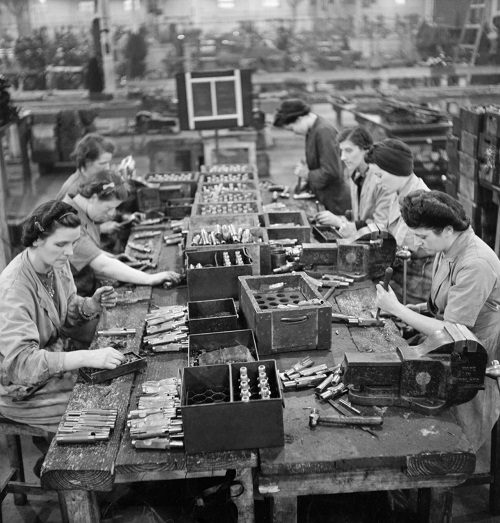 Hey! Those aren't sammiches!
What are these ladies doing? Why, it should be obvious they're making rifles at Royal Ordnance Factory Fazakerley in Liverpool, that's what! Leading into WWII, munitions factories were built away from London at sites then considered safe from aerial bombing, with ROF Fazakerly producing the Sten, the Sterling and the Enfield rifle pictured below.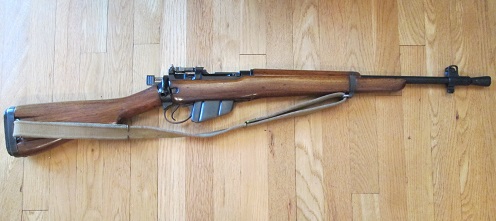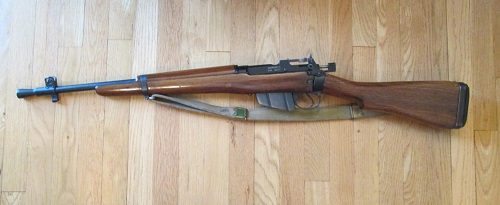 Below is a closeup of the receiver showing the type, factory, date and serial number.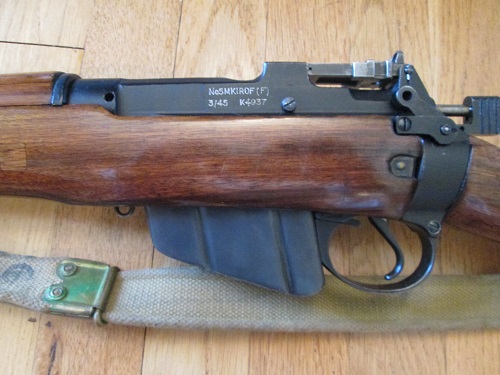 The official designation for this rifle is the Lee-Enfield Rifle No. 5 Mk. 1, however, it was given the colloquial name "Jungle Carbine" by British troops serving in the Pacific theatre. Developed from the Lee-Enfield No. 4, the No. 5 is both shorter and lighter and was initially introduced for use by airborne troops. Beginning in 1944, No. 5 production lasted only four years with approximately 250,000 rifles made. The light weight and cut down stock design contributed to the significant felt recoil of the .303 British cartridge and the rifle was eventually retired from general issue.
Is the recoil of the No. 5 rifle stout? Even with a rubber buttplate, it sure is, but so is the M1 Garand with a steel buttplate firing the .30-'06 cartridge. What probably doomed the rifle was the assertion by many the No. 5 had a "wandering zero", with an investigatory board declaring flaws in the design led to inherent substandard performance. Also likely a factor was the British military's desire to adopt semi-automatic weapons as many other nations were doing at the time. For today's shooters, it is reported that considerable improvements in accuracy can be achieved with common gunsmithing techniques such as free-floating the barrel and bedding the stock.
The rifle was produced with a rear battle sight zeroed at 300 yards (274 m) and a flip-up ladder sight calibrated to 800 yards (732 m) in 100 yard increments. I'm a sucker for bolt action military rifles, and this one is no exception. It is quite a bit of fun to shoot and range babes are universally attracted to it's good looks, particularly the distinctive conical flash hider. If you all are interested, I'm thinking of conducting a half-assed accuracy comparison with the .303 British, the .308 Winchester, and the .30-'06 in an upcoming thread.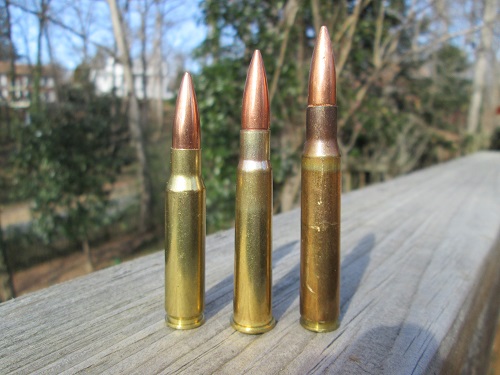 L to R: 7.62x51mm, .303 British and 7.62x63mm
.303 Mark VII Ball Ammunition
.303 British Mark VII Ball ammunition consists of a rimmed, tapered case firing a 174 gr bullet at a muzzle velocity of 2440 fps. By comparison, 7.62 x 51mm NATO M118 Ball has a rimless bottleneck case with a 173 gr bullet (.308" dia.) and a muzzle velocity around 2550fps, and 7.62 x 63mm M2 Ball sends a 152 gr (.308") bullet downrange at around 2800 fps. The British follow the convention used in blackpowder rifles, where .303" is the nominal bore measurement between the rifling lands. The actual bore design specification between grooves is .311" with a recommended bullet diameter of .312". Very likely contributing to accuracy issue are reports of surplus rifles found with bore measurements varying greatly; with some as small as .309" and others as large as .318".
Do you own a Lee-Enfield, and if so, which type? What has your experience been with the .303 British cartridge? Any thoughts or experience to share with respect to accuracy? For our reloaders, how do you like the tapered cartridge design? For shooters, do you find the .303 British cartridge unpleasant to shoot in the shorter and lighter Jungle Carbine?
*******
Link-O-Rama
Website: British Military Ammunition
(Very Good) Article: .303 British
Field & Stream Article: No. 5 Mk 1 Jungle Carbine
Gun Digest Article: Collecting the British .303 Jungle Carbine
American Rifleman Article: Enfield No. 5 Mk. 1 Jungle Carbine
***Mail Bag***
This week's Mail Bag entry comes to us from commenter and cycling enthusiast
Scrood
who sends this picture of his daily commuter bike. Scrood reports traffic always seems light and his fellow commuters all seem overly friendly and respectful. Thanks Scrood!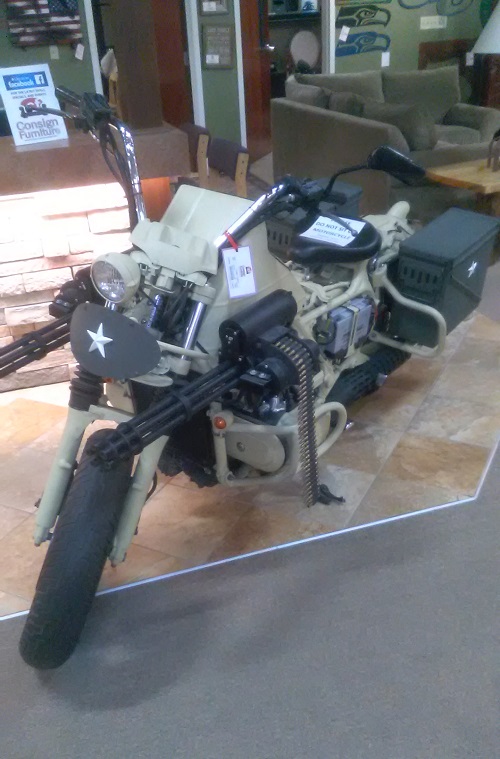 *************
NoVaMoMe 2019
I want to take a moment and say what a pleasure it was to see everyone at the NoVaMoMe last night. I cannot begin to name everyone without leaving someone out, so I will simply leave you all with a heartfelt THANK YOU for making it such a great evening! What an amazing group of people - I'm a little surprised you let me hang out with you!
On second thought I will mention one person, my pal bluebell. She's a remarkable lady and we're all very fortunate to have her around.
*************
Please note the new and improved gmail account morongunthread at gmail dot com. If you have a question you would like to ask Gun Thread Staff offline, just send us a note and we'll do our best to answer. If you care to share the story of your favorite firearm, send a picture with your nic and tell us what you sadly lost in the tragic canoe accident. If you would like to remain completely anonymous, just say so. Lurkers are always welcome!
That's it for this week - have you been to the range?

posted by Open Blogger at
07:11 PM
|
Access Comments