« Gun Thread: The British Are Coming! [Weasel]
|
Main
|
The Morning Report - 2/11/19 »
February 10, 2019
Sunday Overnight Open Thread (2/10/19)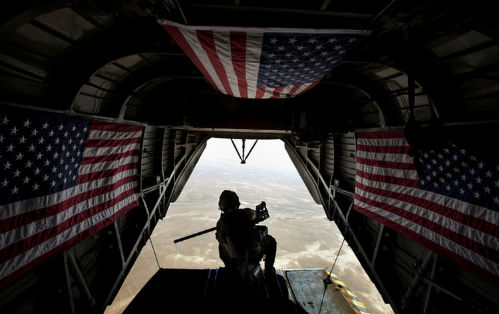 ***
The Quotes of The Day

Quote I

"This stuff is really sad," she wrote. "The GOP is so intellectually bankrupt that they no longer engage to debate issues in good faith, but instead seek to lie, distort, name-call, target, & destroy people/communities w any means possible." Rep. Alexandria Ocasio-Cortez (D-Looney-TunesNY)

Quote II

Many of the seemingly compassionate policies promoted by the progressives in later years — whether in economics or in education — have had outcomes the opposite of what was expected. One of the tragedies of our times is that so many people judge by rhetoric, rather than by results. Thomas Sowell
"This is the fight of our lives. The fight to build an America where dreams are possible, an America that works for everyone. I am in that fight all the way," she said. "And that is why I stand here today, to declare that I am a candidate for president of the United States of America." Sen. Elizabeth Warren, D-Cherokee Nation MA
Quote IV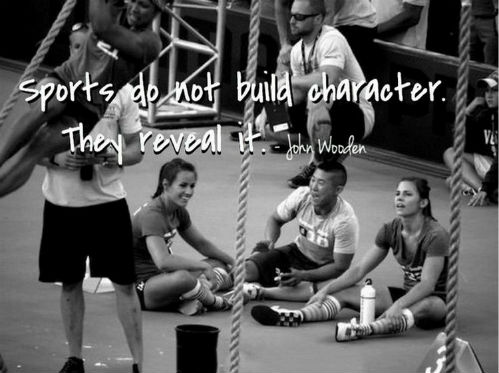 ***
Woodpecker or machine gun? H/T Hank Curmudgeon
***

I guess PETA doesn't have any fur coats to vandalize or mink ranches to destroy.Toy Story 4 is evil in their eyes.

Pixar released a trailer for Toy Story 4 after the Super Bowl last weekend, and the film seems pretty innocent and family-friendly — unless, of course, you ask PETA. According to the animal-rights group, the trailer was actually "problematic" because the "Bo Peep" character was shown carrying a crook.

"Bo Peep's look in Toy Story 4 is updated, but her shepherd's crook still promotes exploiting gentle sheep for their wool," the group stated in a post on Twitter. "This has no place in Bo Peep's 'modern' look, Pixar!"
Living in the frozen tundra, I love wool.
***

Nightmares caused by true Nazis still continue to this day. Jewish family contends Houston Museum has their art.

A Houston museum said Friday it "stands by its ownership" of a painting on loan to an exhibition in Germany which is being claimed as Nazi-looted art.

Henri Edmond Cross' "Regatta in Venice" was loaned by Houston's Museum of Fine Arts for a show on the French artist at the Barberini Museum in Potsdam, just outside Berlin. Heirs of Jewish French collector Gaston Levy say it was stolen from their family by the Nazis and have filed a legal request for its return.
***

All good things must come to an end. At age 97 Prince Phillip surrenders his keys.

Prince Philip has 'voluntarily' surrendered his driving licence, Buckingham Palace says. The 97-year-old keen driver has decided to give up his right to get behind the wheel following a crash that injured two on 17 January. The Duke of Edinburgh was reportedly dazzled by the winter sun when he backed into a busy A road near the Queen's Sandrinham estate in Norfolk and hit a Kia, carrying a baby, a mum and a grandmother.
***

Recently the State of New York considered legislation concerning gun purchases and social media use. Illinois has followed. Shocked, shocked I say, the ACLU opposes a specific piece of gun control legislation.

The American Civil Liberties Union firmly believes that legislatures can, consistent with the Constitution, impose reasonable limits on firearms sale, ownership, and use, without raising civil liberties concerns.

Which part of "shall not be infringed" does the ACLU not understand? Is it the "shall not" part or perhaps the "be infringed" part? Even most dim bulb people are bright enough to understand those mostly monosyllabic words.

But alas, the great defenders of civil liberties (the ones they agree with, anyway) apparently found a gun control bill they couldn't find a way to support in Illinois' new "social media" check bill.
***

The ONT has discussed this topic previously. Either marijuana is legal or illegal. Sen. Ron Wyden (D-OR) has introduced a bill to remove pot from the list of controlled substances.

A new bill in the Senate Friday would mark a tectonic state in the United States' drug law by legalizing marijuana nationwide.

"The federal prohibition of marijuana is wrong, plain and simple," said Ron Wyden, an Oregon Senator who introduced the bill, in a statement. "Too many lives have been wasted, and too many economic opportunities have been missed."


The new bill, called S.420 — get it? — would give the Drug Enforcement Administration 60 days to strike cannabis from its list of controlled substances. It would also institute a tax on the substance and set up a mechanism for retail permits and special labeling, like tobacco and alcohol, according to The Verge.
***
The ONT Musical Interlude
February 10, 1942, 'Chattanooga Choo Choo' by Glenn Miller and his Orchestra became the first recording to be awarded a Gold record. It was actually just a master copy of the disc sprayed with gold lacquer by RCA as a publicity stunt. The actual award recognized today as a Gold Record would not be initiated for another sixteen years when the Recording Industry Association of America (RIAA) borrowed the idea and trademarked the Gold Record. The first Gold single was awarded to Perry Como in 1958 for 'Catch A Falling Star' and the first Gold album was given to Gordon McRae for the soundtrack to 'Oklahoma'. via thisdayinmusic.com
&&&

You're welcome SQ Fan Club!
***
The Special Snowflake, Social Justice Warrior division has a beef with real women. Transgendered broads all hacked off.

USA Powerlifting has issued a ruling prohibiting male to female transgender athletes from competing against women to ensure fairness in the competition of "strength sports such as powerlifting".

The organization stated that athletes who transitioned from men to women have an unfair advantage over their female counterparts due to natural anatomic privileges, including more developed muscle structure which cannot be eliminated by hormone therapy and medical reduction of testosterone.
***
Surplus cheese Surplus pot!

In 2018, Oregon's legal marijuana producers grew more than twice as much as was legally consumed, leading to an oversupply that has 6.5 years' worth of cannabis, measured by the psychoactive compound THC, on the shelves at dispensaries and wholesale distributors.

The latest data from Oregon, which adopted its legal regime in 2014, was released this week (pdf) by researchers working for Oregon's Liquor Control Commission, which closely regulates cannabis from production to distribution.

Researchers see the marked oversupply as a win, because it suggests that legally grown cannabis is not leaking out into the black market. In 2018, legal producers in the state grew 2,000 tons of "wet" marijuana—product that is trimmed and dried before being sold or used to produce THC- or CBD-infused products.
School lunches may never be the same.
***

Man's best friend had one job to do. Man's best friend failed.

A burglar stole about $14,000 of jewelry and belongings from a home in Queens while a dog watched, police said.

The robber forced his way through the front door of the home on 31st Drive and Union Street in Linden Hill on Thursday afternoon, the NYPD said.

Missing Rescue Dog Who Traveled Through Lincoln Tunnel Dies
He took jewelry and personal items worth about $14,000 and then fled, police said.

Surveillance video shows a dog in the home watching the burglar. The NYPD blurred the dog from the video, but left its image visible in still photos.
***
A video of truck driving Genius Award Winners.

***
Don't stick your dick in crazy and don't stick needles into your dick. Genius Award Winner.

Michael Forkner, 51, walked into the exam room at the Alabama Men's Clinic in Birmingham and sat down in front of an employee named Tony. It was 2016, and Forkner had heard the clinic's advertisements on his favorite sports radio station, ads that promised an easy, discreet solution to his problem. Sometimes he had trouble maintaining an erection during intercourse.

He assumed there would be options, pills or something, but he said that's not what Tony offered.

"At first," said Forkner, "I said 'No way am I going to do this. I'm not sticking a needle into my deal.'"
***
They didn't have to, but they did. Kindness. Tonight's Feel Good Story of The Day.

Ellen and Robert Hughes expected the worst when they took their son, Walker, who had been on a violent rampage, to Loyola University Medical Center in Illinois.

But they were inspired by two hospital public safety officers who calmed him down by singing and dancing.
***

Tonight's ONT has been brought to you by Philosophy.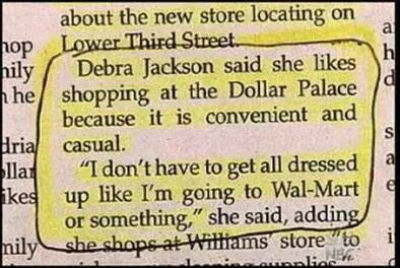 Notice: Posted with permission by the Ace Media Empire and AceCorp, LLC. What happens at The ONT stays at The ONT and the NSA. And the F.B.I. and the C.I.A. and the wait staff at the local Denny's.
Drum roll please...................................
Weekly commenter stats for week of 2-10-2019
Top 10 commenters:
1 [460 comments] 'Jane D'oh' [64.60 posts/day]
2 [457 comments] 'willow'
3 [418 comments] 'garrett'
4 [417 comments] 'J.J. Sefton'
5 [407 comments] 'Sheriff Miklos'
6 [398 comments] 'flounder, rebel, vulgarian, deplorable, winner'
7 [322 comments] 'JuJuBee, just generally being shamey'
8 [318 comments] 'Rodrigo Borgia'
9 [318 comments] 'Can't resist temptation '
10 [314 comments] 'Joe Mannix (Not a cop!)'
Top 10 sockpuppeteers:
1 [379 names] 'Sheriff Miklos' [53.22 unique names/day]
2 [110 names] 'Duncanthrax'
3 [86 names] 'Krebs v Carnot: Epic Battle of the Cycling Stars (TM)'
4 [57 names] 'Adirondack Patriot'
5 [40 names] 'Axeman'
6 [37 names] 'Deep Burnt State'
7 [36 names] 'Cuthbert the Witless'
8 [36 names] 'Meade Lux Lewis'
9 [34 names] 'flounder, rebel, vulgarian, deplorable, winner'
10 [34 names] 'Count de Monet'
Honorable Mention:
12 [32 names] 'ace'

posted by Misanthropic Humanitarian at
09:55 PM
|
Access Comments