« Occasional Fishing Thread [Bandersnatch]
|
Main
|
EMT 01/27/19 »
January 26, 2019
Saturday Overnight Open Thread (1/26/19)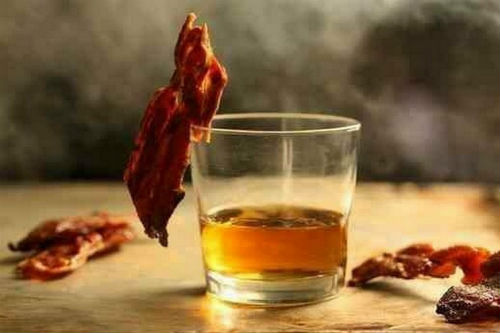 ***
The Saturday Night Joke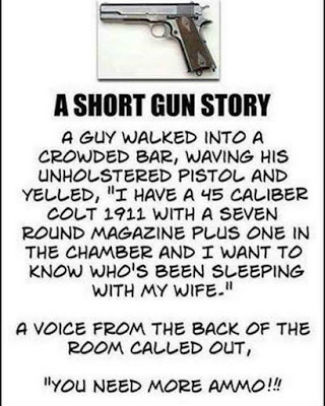 ***

Need a place to live? For a small fee and a letter you could become Alberta Oil Peon's neighbor. J/K

On the market for a new home? This one comes with a hefty discount.

This week, a homeowner in Alberta, Canada announced she'd sell her home, worth an estimated $1.7 million, in exchange for a $19 USD entry fee and a letter, explaining why they deserve it.

Despite the 5000-square foot home's wine cellar, library, chef's kitchen, and lake-side view, Alla Wagner, the homeowner in question, has had trouble selling the property, citing Alberta's unsettled real estate market.

In a Facebook post, she described her health as the motivation for ultimately needing to sell it.
***

For the fans of Valentine's Day I have some bad news for you. Sweetheart candies are not available this year.

They say absence makes the heart grow fonder.

That adage may be put to the test this Valentine's Day, when consumers realize the popular Sweethearts candy — you know, the little sugar hearts with messages such as "Kiss Me" and "Be Mine" — won't be on store shelves.

New England Confectionery Company — or Necco — made the conversation hearts, which have been a staple of Valentine's Day gifts for decades. But Necco had a tumultuous 2018, abruptly shutting down in July after an investment firm bought it from a bankruptcy auction. It got new life when it was subsequently bought by Spangler Candy Co. in September, but by then it was apparently too late to restart production and distribution in time for Valentine's Day.
***
The ONT Musical Interlude
From 13 strange album covers, Chicken Coup deVille

***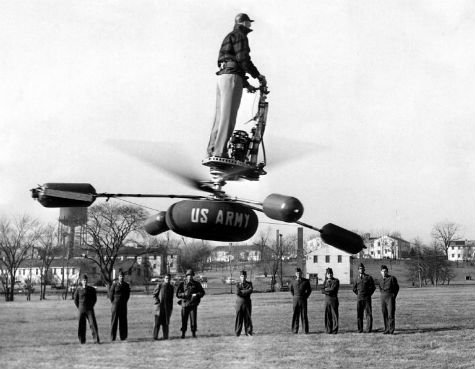 Cold war inventions that didn't pan out.

They say necessity is the mother of invention, but when said necessity involves winning an arms race and avoiding nuclear catastrophe, you can count on the birth of way too many inventions! This pressure to create is sure to generate some world-changing ideas, but it's also highly likely you'll wind up with a whole bunch of nonsense.

If you're a regular, you knew it was coming. If you're new to The ONT, enjoy!
***

When you were a kid, did you ever write to a business looking for something? Meet Patch Hurty

Patch Hurty was five when he found the Ford badge on the side of the road near his house in Connecticut. He loves cars, so he was pumped about this find—car names were some of the first words he was learning to read, and now he had a badge of his own from a real car
***

A ray of hope in the Alzheimer's battle. The cause may be dental care.

If you bled when you brushed your teeth this morning, you might want to get that seen to. We may finally have found the long-elusive cause of Alzheimer's disease: Porphyromonas gingivalis, the key bacteria in chronic gum disease.

That's bad, as gum disease affects around a third of all people. But the good news is that a drug that blocks the main toxins of P. gingivalis is entering major clinical trials this year, and research published today shows it might stop and even reverse Alzheimer's. There could even be a vaccine.

Alzheimer's is one of the biggest mysteries in medicine. As populations have aged, dementia has skyrocketed to become the fifth biggest cause of death worldwide. Alzheimer's constitutes some 70 per cent of these cases and yet, we don't know what causes it.
***

Barbasol, shave like a man.

***

Playing with one's self can lead to blindness. Nine pounds of marijuana might help with the cure. Genius Award Winner.

Three people were arrested on drug charges following an investigation into a man pleasuring himself in a Dover Target dressing room with the door open, city authorities announced Friday.

According to authorities, officers were dispatched to the Target at 148 John Hunn Brown Road on both Saturday, January 19, and Thursday, January 24, 2019, for reports of a man they identified as Lewis Foreman, 23, of Dover, masturbating in a fitting room while the door was open. In both cases, he fled the store in a gold Jaguar.
***

Jayme Closs is a survivor. Tonight's Feel Good Story of The Day.

Jayme Closs, the 13-year-old girl who spent 88 days in captivity after her parents were shot dead in northwest Wisconsin, will receive $US25,000 ($35,270) in reward money pledged for information leading to her safe return.

Hormel Foods, a Fortune 500 company based in Minnesota, put up the money last October, doubling the reward promised by the FBI after Closs disappeared on October 15. The girl's parents had worked for a local turkey plant operated by Jennie-O Turkey Store, which is a Hormel subsidiary.
***

Tonight's ONT has been brought to you by The NSA.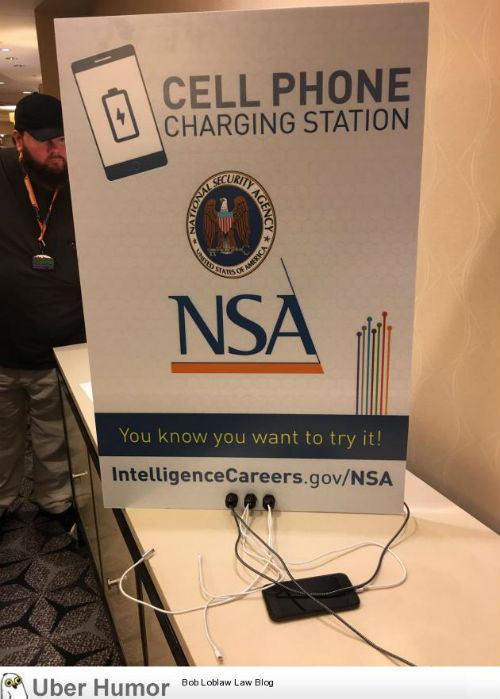 Notice: Posted with permission by the Ace Media Empire and AceCorp, LLC. We don't need no stinkin' coding classes.
H/T to several Morons who submitted the Saturday Night Joke. Thank you.
&topic=world_news">

posted by Misanthropic Humanitarian at
10:00 PM
|
Access Comments