« Think Progress Cucked-Out, Tucked-Under Soyboy: The Chicago Woman Who Shot The Gun-Wielding Robber Who Held Her Up at Gunpoint Should Have Just Let Him Rob Her (and Maybe, Who Knows, Rape Her Too If That Is What His Young Heart Desired)
|
Main
|
The Morning Report - 1/16/19 »
January 15, 2019
Tuesday Overnight Open Thread (1/15/19) Bench Warmer Rant Edition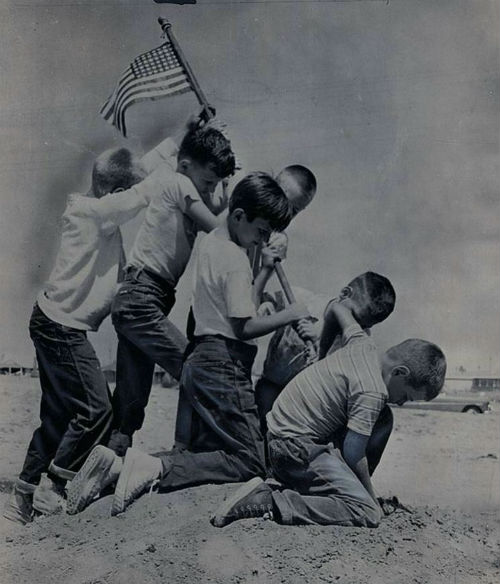 ***
The Quotes of The Day

Quote I

"We've got to teach history based not on what's in fashion but what's important. If we forget what we did, we won't know who we are. I'm warning of an eradication of the American memory that could result, ultimately, in an erosion of the American spirit." Ronald Reagan

Quote II

But I respect her as an opponent – to do otherwise would be to lie to ourselves that our opponents are hopeless and helpless. She's a tough old bird, surviving cancer and other perils and yet she always comes back to torment us with her appalling jurisprudence. You gotta give her props for never quitting. She's the Energizer Liberal Jurist.Kurt Schlichter

Quote III

"Having my culture represented by an almost entirely white troupe of dancers is incredibly frustrating. Additionally, the director, and other representatives of the theater company absolve themselves of cultural responsibility by saying that the point of the show is to increase exposure of Hinduism and its traditions. Hinduism is not widely practiced by white people. Hinduism is not widely practiced by Europeans. Hinduism is practiced mostly by South Asian people, who are historically not white and have faced discrimination for that."

White European dancers will never know my intersectional experience as a Hindu woman, being a brown bodied person and the other aspects of systematic racism that I, as well as other South Asian people, have experienced,"Maya Krishna
***
What did you major in college, Father? Why child I majored in Emotional Deficit Attention Disorder.

Social media posts from the University of Illinois campus police are encouraging students to report "acts of intolerance" to the school's Bias Assessment and Response Team.
***

Our society is truly screwed. Helicopter Mom won't wean her 21 year old son.

21 Year-Old Son Buys Car, Mom Contacts Seller To Return Money


What do rude people with a complete lack of self-awareness tell themselves before sleep? 'You miss every opportunity you don't take.' Or at least some version of it. Redditor /u/MetalM1ke has just sold a car to a guy for $4,000 and all seemed well until a week passed and his mom decided to go berserk. Clearly a fan of mafia movies, she contacted /u/MetalM1ke, demanding he returns the majority of the money.

"I had been trying to sell the car for the better part of a month," /u/MetalM1ke told Bored Panda. "The 21-year-old found me on Craigslist."

"My first impression of the kid was he had no idea about anything when dealing with BMW's," he added. "He really was in over his head but he was so excited I didn't wanna spoil how great he felt… The negotiation went alright. I lowered the price a little bit 'cause he really wanted the car and he seemed like a nice kid and he said his dad was a gear head. That made me feel better about selling it to him."

"Little did I know, his mother was a helicopter parent and refused to let her son stand on his own two feet and she was clearly a dilettante when it came to buying or selling cars."

I guess I would have told her, "Bring it on.............
***
Truly a blonde moment............

***
Law enforcement cannot make you use your fingerprint or facial features to open your iPhone.

A California judge has ruled that American cops can't force people to unlock a mobile phone with their face or finger. The ruling goes further to protect people's private lives from government searches than any before and is being hailed as a potentially landmark decision.

Previously, U.S. judges had ruled that police were allowed to force unlock devices like Apple's iPhone with biometrics, such as fingerprints, faces or irises. That was despite the fact feds weren't permitted to force a suspect to divulge a passcode. But according to a ruling uncovered by Forbes, all logins are equal.
***

Rome vs. The Vatican, Follow the money.

A row has broken out between the mayor of Rome and the Roman Catholic Church over what should happen to coins retrieved from the Trevi fountain.

Every year nearly €1.5m (£1.3m) is fished out of the famous landmark. It is traditionally given to a Catholic charity to help the destitute.

But now Mayor Virginia Raggi wants the money spent on the city's crumbling infrastructure instead.

The Catholic charity Caritas says the loss of income will hit the poor.
***

The funniest thing I've seen on Twitter lately.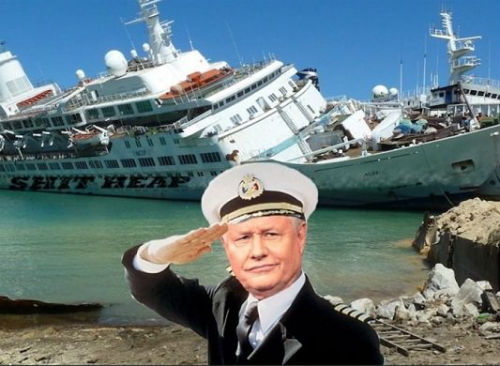 ***
The ONT Musical Interlude
January 15, 1941, Born on this day, Don Van Vliet, (Captain Beefheart), American musician, singer-songwriter and artist. Released the albums 'Safe As Milk', 'Trout Mask Replica', and 'Strictly Personal' with his Magic Band. His expressionist paintings and drawings have been exhibited in art galleries and museums across the world. Beefheart died on 17th Dec 2010 aged 69 from complications from multiple sclerosis. via thisdayinmusic.com
&
January 15, 1948, Born on this day, Ronnie Van Zant, vocalist with Lynyrd Skynyrd who had the 1974 US No. 8 single 'Sweet Home Alabama' and the 1982 UK No. 21 single 'Freebird'. Van Zant died in a plane crash between shows from Greenville, South Carolina to Baton Rouge, Louisiana on October 20th 1977 along with bandmates Steve Gaines and Cassie Gaines. Remaining band members survived, although all were seriously injured via thisdayinmusic.com
***

It appears everyone involved in this story deserves a participation trophy in this Genius Award Contest.

A 62-year-old woman 'came back from the dead' in a morgue and was rushed to intensive care – only to die again several hours later from hypothermia.

The grandmother had been drinking with relatives at a party in Vasilyevka, Russia, when she appeared to have passed away.

A policeman then certified her as dead and took her 'body' in a hearse to the morgue.
***
Not all NFL players are jackasses. Tonight's Feel Good Story of The Day.

A Kansas City Chiefs player has tracked down and given a homeless man tickets to the AFC Championship game for helping him in the snow.
***
Tonight's ONT has been brought to you by Honesty.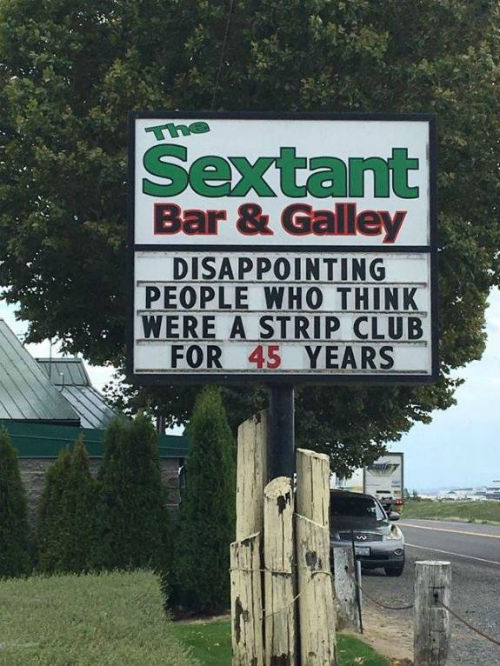 Notice: Posted with permission by the Ace Media Empire and AceCorp, LLC. Currently Platinum subscriptions are two for one.

posted by Misanthropic Humanitarian at
10:03 PM
|
Access Comments