« Chess Thread 11-03-2018
|
Main
|
Saturday Overnight Open Thread (11/3/18 ) »
November 03, 2018
Saturday Evening Movie Thread 11-03-2018 [Hosted By: TheJamesMadison]
In Retrospect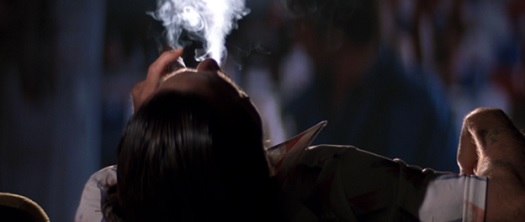 So, about ten months ago I decided to spend one post a month on each of the movies in my top ten movies of all time. I went chronologically, starting in the silent era and ending with a modern blockbuster.
It was a great experience. I was able to talk about ten movies that I unabashedly love with some of the finest people on the Internet.
Why did I do it?
Well, for one, it was easy content, obviously. I knew that for one post a month, I had a topic.
The other main reason was because the idea of actually revisiting all ten of these movies filled me with such joy, and the actual act of those revisits were even better.
Still, as I went, I got asked one very good question a few times: Why didn't I include x movie?
Thoughts on Favorites
Ten movies really isn't that many. Consider how many movies get produced every year (several hundred just in the English speaking world) and how long narrative features have been getting made (about a hundred years now). There are literally hundreds of thousands of films to chose from (not even thinking of the lost films).
How could anyone distill their appreciation of such a large medium down to just 10 films.
I had a friend a while back who was as into movies as I was. We had diametrically opposite tastes in movies, so we never really bonded over movies, but he kept track of his favorite films in a very different way. Instead of limiting himself, he produced a canon, an every-growing list of movies that contained about two-hundred movies at the time. Personally, I found his list to be unwieldy. It was hard to tell what it was about movies that appealed to him using the list. My eyes crossed halfway down the page.
So there we see two completely different ways to try and distill love for a medium, the curated list, and the ever-expanding one.

Seriously? Why Not That Film?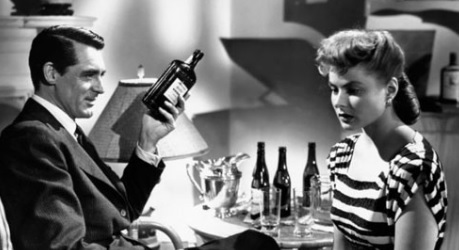 So, I left off a lot.
Where was Kurosawa (Ikiru)? Where was Spielberg (Close Encounters of the Third Kind)? Where was Welles (Chimes at Midnight)? Where was Lean (Lawrence of Arabia)?
What about Bergman (The Virgin Spring?) or Renoir (The Rules of the Game) or Ozu (Tokyo Story)?
Do I not love Scott (Alien) or Tarkovsky (Andrei Rublev) or Hitchcock (Notorious) just as much as any other director on my top ten?
What about The Empire Strikes Back? Unforgiven? The Gospel According to St. Matthew?
Why did I chose 2001 over Barry Lyndon? Why The Last Temptation of Christ instead of Silence? What was the logic behind including The Thin Red Line but not The New World or The Tree of Life?
The truth is that I love every single one of the movies I just listed, and many more, so what can ten movies really tell me or you what I love about movies when I have so many other movies that I feel pretty much the same way about?
Let's just say that the exercise of distilling it all down to a simple ten took me a while about fifteen years ago, and because of the agonizing I went through over it, I simply refuse to ever revisit the makeup of the list.
So why do it? So that when someone asks me what my favorite movie is, I don't hem and haw about how there are too many movies to say just one. So that I can have a base from which to introduce people to movies. So that I can help frame my own tastes for myself, providing a height from which to compare any new film I see.
And the ultimate reason is to have a list of films that I can revisit from time to time.

Top Tens Again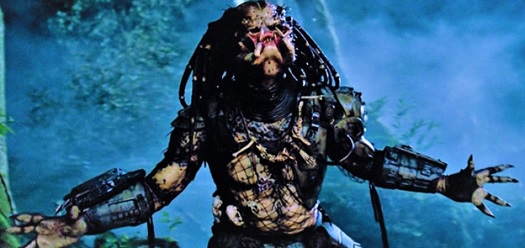 Another question I received from time to time was, "What do you actually mean Top Ten? Is it the ten best movies ever? The ten best made movies? Your favorite ten?"
I suppose the answer is closest to favorite, but I wouldn't call it exact. I've honestly never come up with a better description than Top Ten.
So, with that un-explanation out of the way, why am I writing this post?
Really, it's to do two things. The first is to encourage those who haven't developed a list of favorite films (a Top Ten, or whatever) to consider doing it. Don't take it as seriously as I did, but coming up with a core cadre of films that you know will perk you up no matter what. For me, every movie in my list makes me happy in one way or another (even the fully depressing ones).
The second is to provide a forum for the Horde to share its own lists with each other. Introduce your tastes and maybe even some unknown gems to all of us.
You all tolerated me blabbing on about my favorite films, so now's the time to talk about yours.
I had a silent drama, a madcap comedy, a studio classic, a science-fiction auteur film, a work of madness made by a madman, a biopic, a French World War II film, a low budget adaptation of a novel about Christ, a tone poem about war, and a giant fantasy epic.
What's on yours?
The Passion of Joan of Arc
Duck Soup
Casablanca
2001: A Space Odyssey
Apocalypse Now
Amadeus
Au Revoir Les Enfants
The Last Temptation of Christ
The Thin Red Line
The Lord of the Rings

Movies of Today
Opening in Theaters:
Bohemian Rhapsody
The Nutcracker and the Four Realms
Nobody's Fool
Next in my Netflix Queue:
Tess
Movies I Saw This Week:
Billy Budd (Netflix Rating 5/5 | Quality Rating 4/4) Poster blurb: "An absolute joy of an adaptation." [Netflix DVD]
Labor Day (Netflix Rating 5/5 | Quality Rating 3.5/4) "Surprisingly effective and touching underrated film." [Netflix DVD]
Revolution (Netflix Rating 2/5 | Quality Rating 1.5/4) "Meandering and storyless. The new voiceover is also terrible." [Netflix DVD]
Joe (Netflix Rating 5/5 | Quality Rating 3.5/4) "A wonderful little movie of surrogate fathers." [Amazon Prime]
Atlas Shrugged: Who is John Galt? (Netflix Rating 2/5 | Quality Rating 1/4) "I actually quite like the first two parts, but this one is so amateurishly written, produced, and performed that there's no saving it." [Amazon Prime]
Devil (Netflix Rating 3/5 | Quality Rating 2.5/4) "A decent little whodunit." [Amazon Prime]
The Last of the Mohicans (Netflix Rating 5/5 | Quality Rating 3.5/4) [Rewatch] "The single best part of this film is Alice and Uncas, who's stripped bare story carries an amazing emotional weight." [Personal Collection]
22 Jump Street (Netflix Rating 5/5 | Quality Rating 3.5/4) [Rewatch] "Hilarious, probably a step up from the first." [Personal Collection]
Wes Craven's New Nightmare (Netflix Rating 4/5 | Quality Rating 3/4) [Rewatch] "An intelligent horror film that uses its tired concept very well." [Personal Collection]

Contact
Email any suggestions or questions to thejamesmadison.aos at symbol gmail dot com.
I've also archived all the old posts here, by request. I'll add new posts a week after they originally post at the HQ.

posted by OregonMuse at
07:39 PM
|
Access Comments