« The Big Eraser [KT]
|
Main
|
Ace of Spades Pet Thread »
September 15, 2018
Saturday Gardening Thread [KT]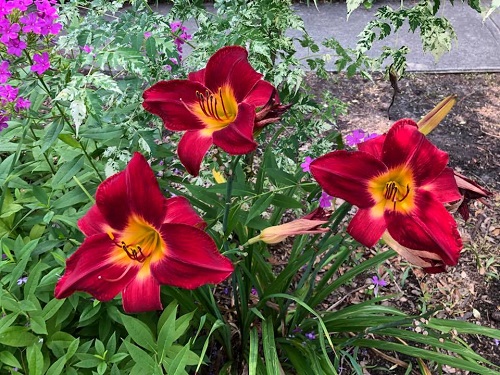 Daylily at Brookgreen, earlier this summer
Hello, gardeners and friends of gardeners. Well, there are still fires in the West, there were explosions in the Northeast this week, but the real garden news is that Florence has hit. Hope everyone affected is doing OK. Let us know.
My niece and her husband recently moved to Myrtle Beach, South Carolina, one of the places that was hit by flooding. They had already evacuated. They bought a chain saw to help with recovery. We might want to discuss chainsaws today for the edification of those helping after the storm.
The photo above was taken by my niece during a visit to Brookgreen Gardens earlier this summer. But that hybrid daylily is one that would be adaptable to the gardens of novices. Unlike this one: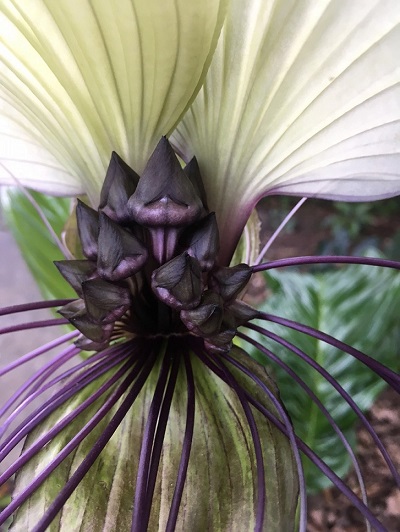 Here's a blog post on the drama of watching a white batflower bloom:
Brookgreen Gardens was America's first sculpture garden. It was built by members of the Huntington family to showcase the sculptures of one of them. It's a huge place, built largely on a former rice plantation. It includes a Lowcountry Zoo.
Snakes from the low country of South Carolina may invade other areas during the storm. Even during other seasons, minus floods, you could find rattlesnakes in your pool noodles
That reminds me of a meme I saw some time ago: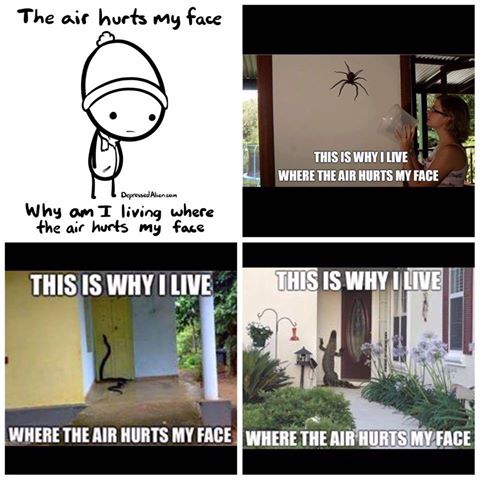 And my niece's husband found this one back when Florence was going to kill everyone: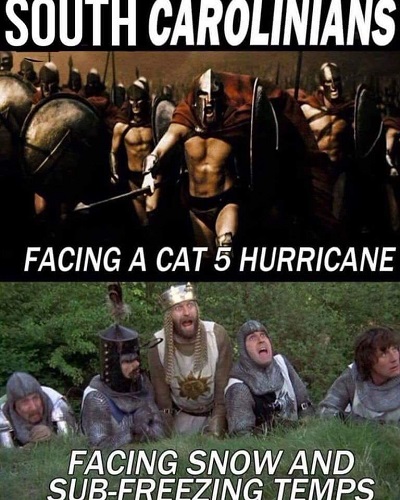 He also found this nice South Carolina spider.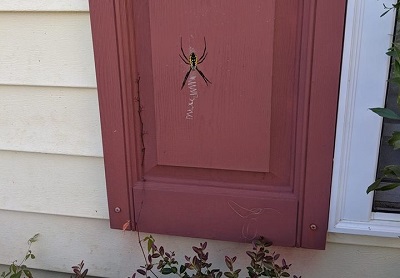 Here are actual critters in the Brookgreen Zoo in April. My niece took the photos: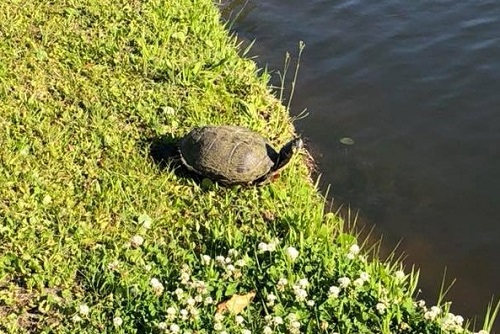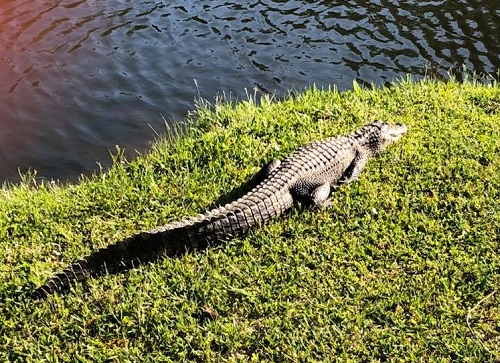 There were also some flowers then.
Though summer is a better season for flowers there.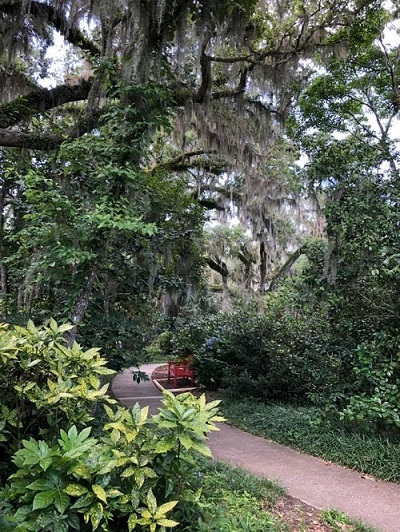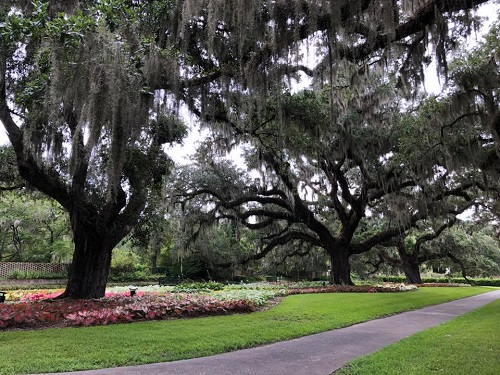 I am coming to appreciate the sense of humor of my niece's husband. He is glad that President Trump had the hurricane downgraded.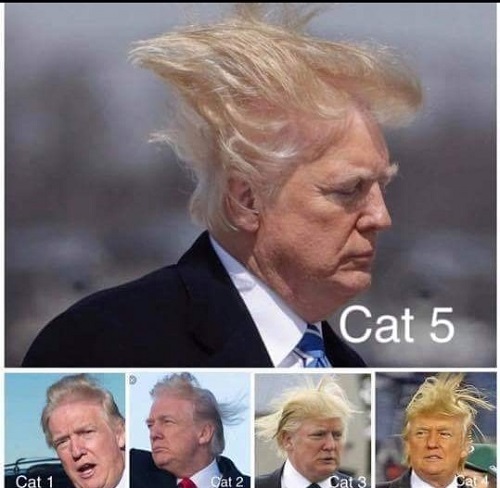 Chainsaws
As mentioned above, my niece's husband will be volunteering with a chinsaw when he returns to Myrtle Beach. Mr. Bar-the-Door has had several chain saws. He sometimes sharpens the blades himself, which is prettty time-consuming. Do you have a favorite chain saw, or tips for use?
The Edible Garden
From Gordon: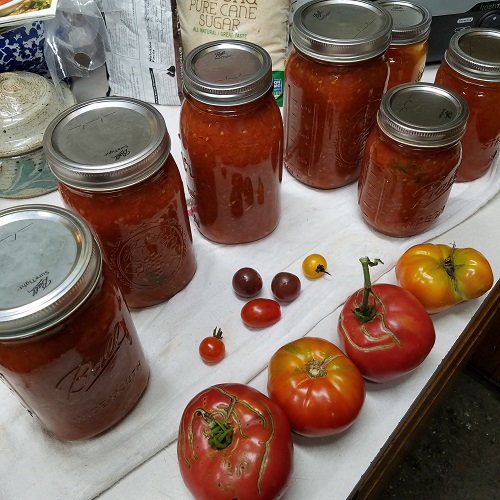 Tomatoes, four and one-half quarts of marinara, two pints of tomato juice. Considering how much work goes into just one quart, I understand why people buy the commercial stuff.

They miss out on the soul restorative nature of the work, though....
Gardens of The Horde
From Dr_No, a sign of the season: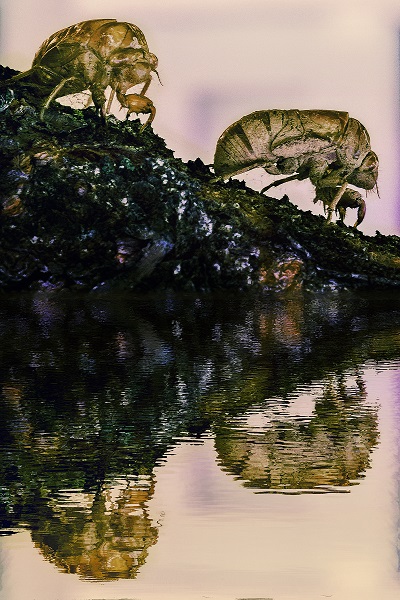 These are still clinging to the tree long after the moulting has taken place. These li'l suckers must grab on really tight ... enjoy
Do you enjoy these insects? Where did those cool reflections come from?
If you would like to send information and/or photos for the Saturday Gardening Thread, the address is:
ktinthegarden
at g mail dot com

Anybody have autumn leaves yet?

posted by Open Blogger at
01:20 PM
|
Access Comments