« This ONT Has No Title
|
Main
|
Mid-Morning Open Thread »
August 24, 2018
The Morning Report 8/24/18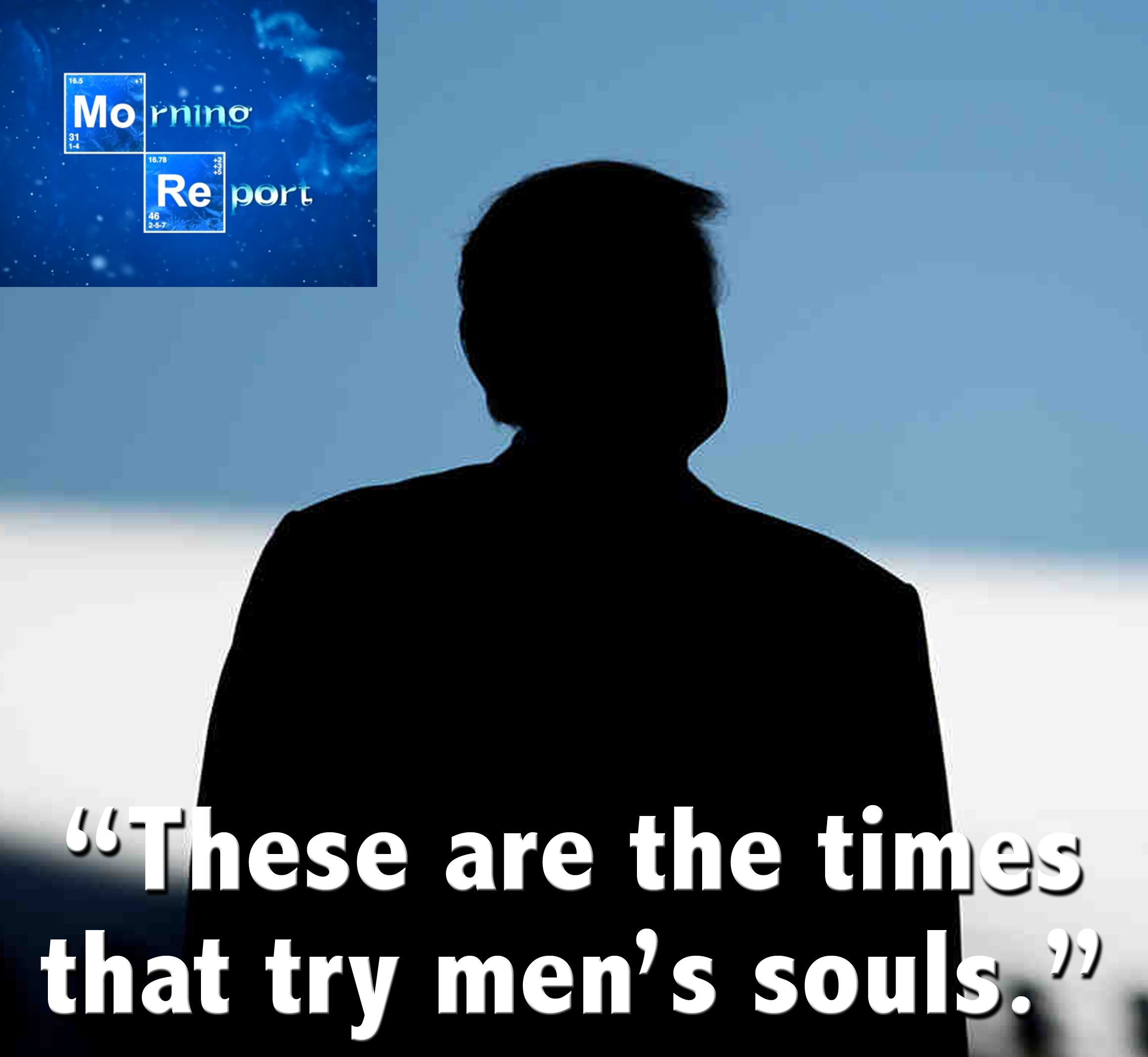 Good morning kids. The weekend is here, thank goodness, and as usual we have quite a bit to digest so let us commence. We'll start with the issue that means literally life and death for our nation, society and culture, and not coincidentally the one that got Donald Trump elected - amnesty and immigration. Yesterday, we covered Fauxcahontas Warren's disgusting and disturbing "advice" to the parents and family of Mollie Tibbets as well as the equally insane reactions and bizarre social justice garbage in defense of her and the illegal alien animal from the usual quarters. The cherry on top is it turns out that the confessed murderer has an anchor baby.
Considering we're heading into the final stretch before the midterms and that the Dems are doing anything and everything to fire up their base with the Manafort/Cohen convictions, the aforementioned is political gold being handed to the GOP on a silver platter. And what does the GOP do with it? Crickets. See the link from Conservative Review. On top of it, we have New York RINO Tom Reed assuring Steny Hoyer he'll support him for Speaker instead of "the crazies." Hey asshole; the election is still two months away and even if the Blue Wave is real, how about getting out and stumping for your own goddam party and President instead of suckling Hoyer's shriveled yutzik, you farshlepter momzer?! And speaking of New York, some hack-in-black in my beloved hometown of Brooklyn swore in a group of legal immigrants and her advice to them was that the ultimate expression of patriotism and love of their new country is to take a knee. I'd like to take a knee... to Tom Reed's and the rest of the GOP's groin.
On to the obligatory reactions to the continued fallout over the Manafort and Cohen verdicts. While people like Dershowitz address the legal niceties and the granular level details, reassuring us that impeachment is a non-starter, Spengler (aka David Goldman) gets it right in that this is a war of attrition being played out against the President. Manafort is due to stand trial for other charges, David Pecker from the National Enquirer is being targeted (when you're granted immunity, it's a fair bet that a rhetorical [or otherwise] gun was held to his head first) and the Manhattan DA is reportedly going to try and take down the Trump Foundation with criminal charges.
The President is nothing if not a fighter. But he's also a human being. And those around him who have supported him are going to undergo the Mike Flynn/Paul Manafort treatment for however long it takes for Mueller, the Dems and the State - no longer the Deep State, just the State (since it's all out in the open, the preening and cloaking in "muh principles" and "rule of law" being a patently obvious cheap disguise) - to either drive him from office in a kangaroo court should we lose Congress or sabotage his ability to move our agenda forward. And with unlimited manpower and resources, that is an awful lot for one man, even Trump, to have to go up against. And at the risk of exploding some good peoples' heads this morning none of this would be happening right now were it not for Jeff Sessions. You can f**k it, you can suck it nine ways to Sunday with the 11 dimensional chess maneuvering, he blindsided the President almost on day one with his recusal and then the impaneling of Mueller and Rosenstein. Everything we are witnessing is a direct result of that action 19 months ago. And the Chappaqua Choad is free as a bird as is Imran Awan, Brennan, Clapper and all the rest who are involved with real crimes that have actual national security and other import against the people and the rule of law. Where are your principles when it comes to those, Mr. Sessions? If we're going to play the game that he's really working under deep cover so as to avoid detection and spring the indictments any day now, it's just as easy to play the game that he was foisted on a then naive-to-the-ways-of-DC president elect for the purposes of sabotaging him at the outset with this. And as time passes, the latter becomes a whole lot more easy to believe than the former. YMMV.
Before exiting, and speaking of the State, we have a rather intriguing link concerning John Brennan and Barack Obama. I would have remembered this had it not been buried and had it not been for the other alarming things about the latter from 10 years ago we had to deal with but it seems that in his youth, the Hawaiian stoner took a trip to, of all places, Pakistan. It was never mentioned nor would have been had details of his passport not been leaked. Turns out before becoming CIA chief, Brennan was heading a private security consultancy and was an adviser to then candidate Obama. Also, someone who knew about the leak and the details wound up with a bullet in his head before he could testify. No wonder Rudy is hot and horny to get this guy on the witness stand.
In the world of politics, where the coup and impeachment talk naturally looms large, Mark Levin is sounding the alarm bells and rightly so (though I can't for the life of me see the Dems take back Congress) about impeachment even as the Dems disingenuously try to downplay it, Bill Nelson will probably get a slap on the wrist for lying about Russian hacking, polling in Wisconsin is actually not looking so good after all for the Dems, Missouri's hard-left turn is also turning off voters, a look at the Montana senate race, and even after the defeat of the ERA some sort of back-hole backhand feminazi garbage is being sneaked in. Bottom line as you may all well know, don't get discouraged, stay focused, stay engaged and get out and vote. Early and often.
In the Fake News and Censorship, the SPLC has convinced Visa and MasterCard to block credit card donations to David Horowitz and his Freedom Center (paging AG Sessions), Comrade Alta-Cocker is slamming Jeff Bezos as a filthy capitalist running dog pig, the judge who is muzzling that Planned Parenthood expose actual funded a PP clinic (nope, no conflict there), and several good pieces about the slippery slope we are on, and sliding down rapidly.
On the international scene, while the Chi-Coms and Russians hold joint nuke exercises, no doubt at the behest of President Trump (sarc), the Administration went off on El Salvador for dumping Taiwan and blames the Chi-Coms for it, and the Chi-Coms are definitely infiltrating Central and South America, Venezuela's Loopy Fiasco disease is spreading, the Saudis praised Israel for allowing Hajj pilgrims to travel and blasted other nations for not, the UN should be nuked from orbit and the Chi-Coms allegedly have or had (?) a plan to invade the NorKs had (if) Whoa, Fat! goes rogue with the nukes.
Domestically, Dick Turd-bin met with Brett Kavanaugh and pulled the same stunt by demanding more documents, even as we still have no idea what his communications were with Democrat-Leftist would be assassin James Hogkinson were. Susan Collins and Lisa Murkowski stabbed us in the back and voted to nix Rand Paul's defund Planned Parenthood bill, the left is going ape over Betsy DeVos' DoE funding for teachers to carry firearms, who knew pet insurance is a civil right, New Mexico's judges are out of their freaking minds, Sears is shuttering more stores as it circles the drain, and several good links about the wages of Socialism. Hint - there ain't any. Also,a couple of links about the crime bill, the politics surrounding it and the weirdness between Sessions and Trump from Powerline.
From hither and yon, the usual indoctrination meshugas from the colleges and schools, City Journal on the myth of kids from wealthy families having an advantage when it comes to pro sports, Kroger joins the plastic ban mania, men's activists (who knew?) and lastly save us Gen X, you're our only hope. I hope the hell not.
On a personal note, I will be out of the country starting next week and be back Monday, September 10th. Have a great one and don't let the bastards get you down.
Anyway, links from around the world, across the nation and up your street. Have a better one and remain blessed.

posted by J.J. Sefton at
07:45 AM
|
Access Comments