« Lord Stanley's Cup is in the House ONT
|
Main
|
Mid-Morning Open Thread »
June 08, 2018
The Morning Report 6/8/18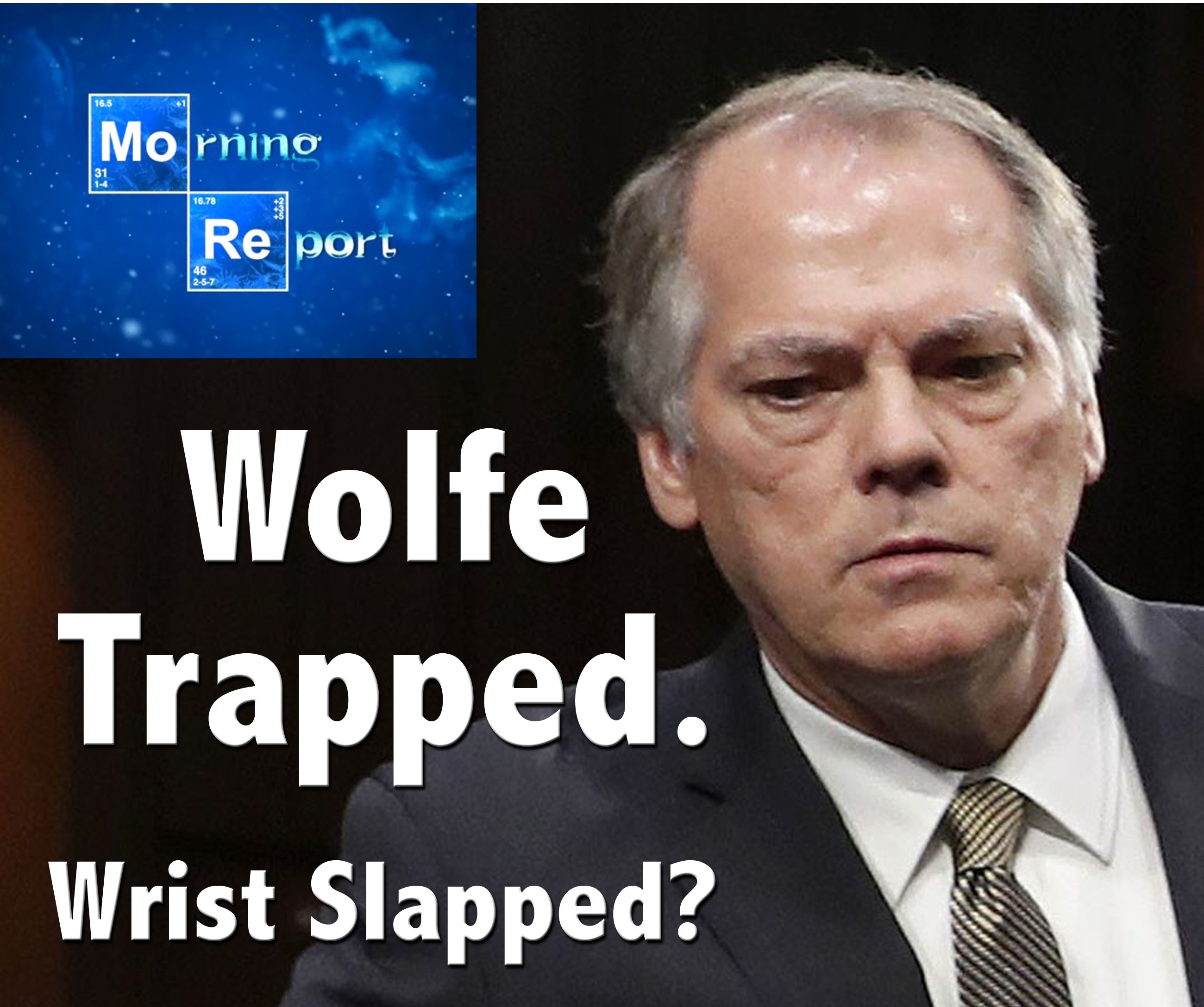 Good morning kids. The weekend is here and the breaking story this morning is that there are rumblings from our Sleeper AG Jeff Sessionszzzz's office. Way back when, he warned leakers would be found and punished and evidently he has delivered; the Senate Intelligence Committee's longtime head of security James Wolfe is going to be charged with making false statements to the FBI and passing classified information about Carter Page to the media. More than that, it turns out he was passing more than secrets: he was schtupping NY Times reporter Ali Watkins. May he be suffer the same fate as Flynn, Manafort and the other guy who had to go the Go Fund Me route to stave off financial ruin (forgot his name) pour encourager les autres. Yes, it's a good and welcome first step but it's long overdue. That said, considering that Brennan, Clapper and Comey along with their underlings absolutely abused their positions to use the intel and LE communities to spy on a Presidential candidate with the intent of sabotaging his campaign and then attempting to overthrow him once elected - and still they persist - it's a drop in the ocean.
And then there is the frankly treasonous behavior of the previous President and Secretary of State. With the former it's the attempt to do an end run around Congress to help a terrorist nation flout sanctions, and with the latter to cover up her passing of state secrets to a foreign, hostile power in exchange for cash. And those are just two among perhaps dozens of extremely destructive crimes and acts committed by them over the years and decades. Since the only avenue to pursue justice is thoroughly and utterly corrupted, I don't see it happening. Not to them anyway. Yeah, maybe someone like a McCabe or Strzok or even a Comey might go down, but they'll be sent to Club Fed with a slap on the wrist and emerge with a suspended sentence, a book deal and a commentator slot in the Media. I'm a tad jaded, I guess. I'll circle back to this later but for now, let us continue.
Amnesty is yet again rearing its ugly head as Paul Ryno and the RINOs are hell bent on screwing over the will of the people so that the CoCs, Kochs and Cucks can have their cheap labor. On the plus side, it looks like that discharge petition is going to come up a few votes short but on the down side, some turd named Marc Short is scheming with Ryno et al to cook something up and ram it through. How the hell is a NeverTrumper like that still in the Administration, and in a position to sabotage one of PDT's major policy promises/initiatives? Somebody step on that crumb. And as the link says, PDT needs to use his veto power and make the GOP-e/CoC own it.
In related political news, it seems that despite the GOP-e's attempts to lose, they can't seem to catch up with the Dems in terms of pre-midterm self immolation. Keith "X" Ellison has had enough with the Clinton wing of the party and has ditched his flunky job as #2 at the DNC to run for Minnesota AG. To me this is just another indicator of the internecine split between the Trotskyites and Khmer Rouge factions of that party. Meanwhile, Howard Schultz openly bemoaning the aforementioned will kill any shot he might have had at the nomination, Moonbeam is hell bent on imposing water rationing on California despite an end to that state's drought emergency, which could boost that state's moribund GOP's chances and Nancy Palsi is downplaying the incredible employment news that is plain for all to see. Yup, keep f***ing that chicken, Dems. All the way to November and beyond. I hope they hire Samantha Pee to hit the campaign trail.
On the first amendment/media front, Joy Reid is a piece of work, the reporters at the NY Times are really living up to that paper's mission statement on integrity, some more positive analysis of the Masterpiece Cake Shop decision as well as that of Tommy Robinson in the UK.
On to foreign policy. PDT yesterday hinted at a possible invite to Mar-a-Lago for Whoa, Fat! and perhaps the White House if he behaves during the summit, French Prexy Macron is threatening to exclude the US from the G7 if we persist in "isolationism" or something (this is in small part to flexing our tariff muscles and in large part them freaking out over Iran sanctions that put the bite on their business), the US has issued a strong condemnation for the crackdown on protesters in the failed Commie shithole of Nicaragua and Iran expert Michael Ledeen touts regime change for Iran, presumably echoing the sentiments of Nat Sec Advisor John Bolton and others in the administration. And thankfully, it looks like Congress is going to move to block the sale of F-35 fighter jets to that other Islamocracy Turkey
Speaking of scum, traitors and commies, remember that USMA cadet Spenser Rapone who loved him some Antifa/Communism? He was given a less than honorable discharge from the Army. He should've been discharged from the barrel of a Long Tom.
On the domestic policy scene, although Obamacare in some form is still with us, the administration is putting a legal My Pillow over its maw by intentionally not defending what's left of some of its still extant key provisions in court. The warning bells continue to ring about Medicare and SSI insolvency and the Senate finally approved Kenneth Marcus to head the Ed Departments Civil Rights Office. Aside from the fact that this took months, every Dem voted against him while SCOAMF's nominees were confirmed within weeks by voice vote, why does the Department of Education need a Civil Rights Office. Meh, why does America need a Department of Education in the first place?
From hither and yon, the geniuses at ABC are going to bring back "Roseanne"... minus Roseanne, a link from the Federalist about moral equivalency, Egypt's own version of Baghdad Bob is mortadel, and finally a two part essay from PJ Media's David Solway on a subject that comes up here in one way or another almost every day: the dissolution of the Republic and the potential for a hot civil war. On that cheerful note...
Anyway, links from around the world, across the nation and up your street. Have a better one and remain blessed.


posted by J.J. Sefton at
07:37 AM
|
Access Comments