« Tuesday Overnight Open Thread (6/5/18 )
|
Main
|
Mid-Morning Open Thread »
June 06, 2018
The Morning Report 6/6/18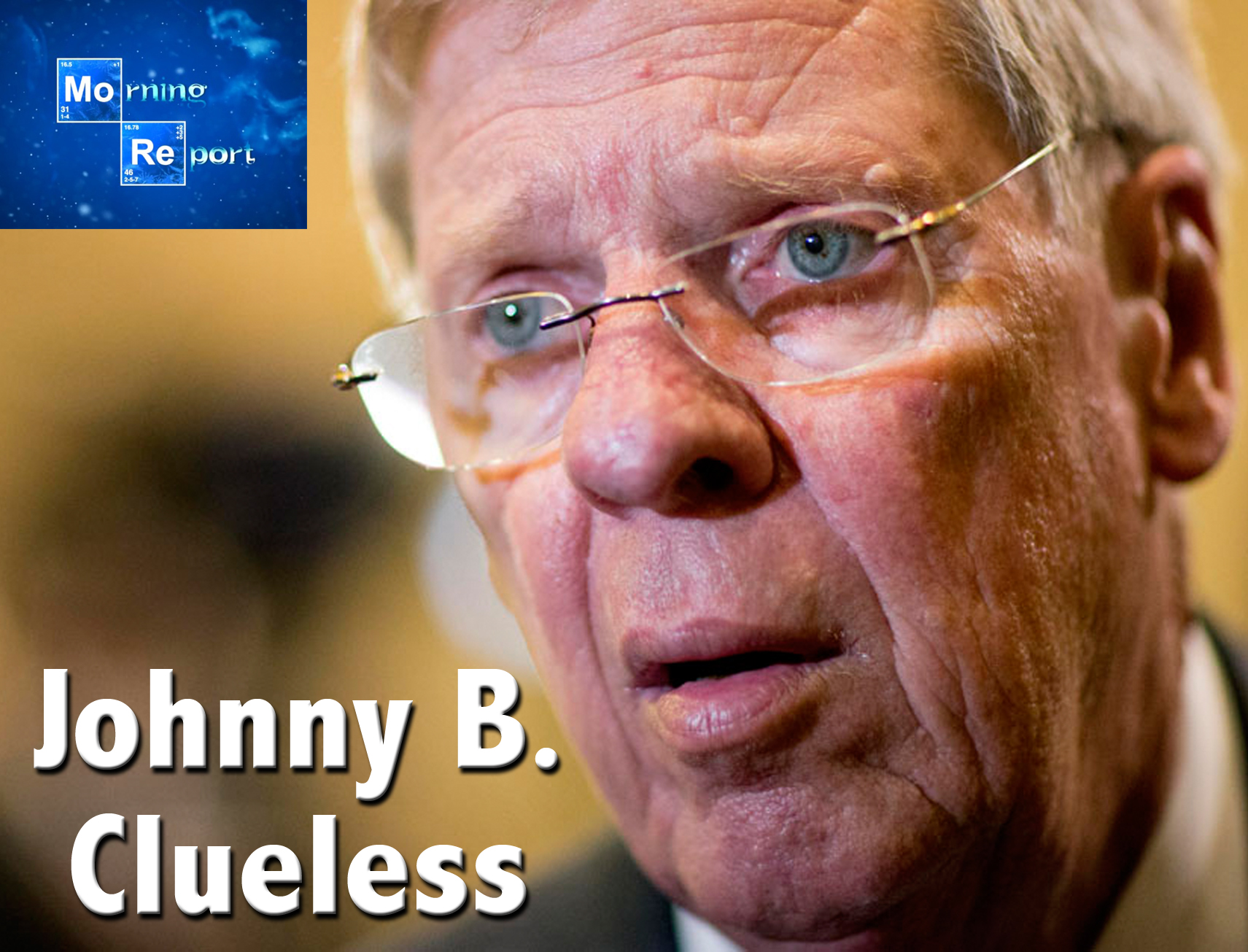 Good morning kids. Midweek and on this 74th anniversary of the Invasion of France, there's lots to talk about so let us commence. First up, in the Mueller witch hunt, the President's Tweet late yesterday stating that the spy operation against him had been going on since at least 2015 sent the usual gang of momzers and deviants into convulsions of rage, it's been determined that a large number of documents seized during the Gestapo-like raid on the President's personal attorney Michael Cohen were, in fact, protected under attorney-client privilege (shocking, right?), the Manafort defense team is firing back at Mueller for smearing them with the accusation of witness tampering, the good Roger Simon wants the freakin' IG report released already before the Deep State hacks can alter it (FYI - anyone mentioned in the report evidently has the right to read it before its release, which begs the question WHY?), and the great Daniel Greenfield and J.R. Dunn with some analysis on what this whole damn thing means. Too bad they didn't consult with Johnny Isakson (R)-Uminant, who has reassured us that Mueller's appointment and investigation is totally kosher. Somewhere, a flaming sack of dung is longing to be applied to his countenance...
Actually, Rush had a chilling but altogether sober observation and prediction. Along with attempting to overthrow the election as well as protect those who engineered the entire Russian collusion smear after it failed and was exposed, if the GOP wins in November and if PDT is in fact reelected in 2020, the Democrat-Left-Media complex will continue to cry foul and cast aspersions on our entire electoral process. They did it in 2000 and again in 2004 with Dubya and of course in 2016. How could the exit polls been so wrong? The election had to have been rigged. So for the sake of our democracy we have to either do away with the electoral college or just do away with elections entirely. I know that sounds crazy but I am stating that from the perspective of the Left; those that drink the Kool Aid and especially those that brew it.
Meanwhile, Deep State conspirator Andrew McCabe is insisting on immunity before he testifies in the Clinton e-mail investigation inquiry lest he take the Fifth, while Gennifer Flowers has a suggestion vis a vis Bill Clinton and his decades long trail of tears and other bodily fluids.
Moving along, yesterday was a Super Tuesday primary election and some of the more noteworthy races include the gubernatorial contest in California where the free-for-all has resulted in GOP candidate John Cox squaring off against Gavin Newsom, while populist and conservative Matt Rosendale will challenge John Tester in Montana. Rosendale is among a growing number of PDT inspired/backed candidates that have advanced yesterday. Breitbart has a good roundup of all the action so I suggest going there for more details.
In the Guns 'n Poseurs department, someone "swatted" the home of Little Shitler Camera Hogg. As much as I detest him and everything his controllers stand for, what happened is completely unacceptable for a host of reasons that should be obvious to all. And in a related story the Broward Coward insists he's not a coward. Maybe he's right; after all, he's got a nice pension that proves he's no coward, right?
Skipping back an amendment, more analysis of the Masterpiece Cake Shop decision from SCOTUS, the media continues to push this Melania Trump conspiracy theory and the blathering, bloated, blithering boob April Ryan blathers, bloats and blithers as is her wont.
Mitch McCoCbrother has cancelled the August recess to push more nominees through, Medicaid is in ruins, Social Security is not far behind and yet we are mortgaging our grandkids' futures to see if sex with condoms is enjoyable. On a positive note, the Trump economy continues to show that black lives really do matter; their unemployment rate is at another all time low.
Looking beyond our borders, a volcano in Guatemala has erupted killing dozens, interesting analysis on China and trade wars and how what's going on in Italy could be the beginning of the end for the EU.
From hither and yon, handbag magnate Kate Spade committed suicide yesterday and evidently was battling depression for years, a contractor and wanted criminal with access to the White House was arrested there, Mark Levin goes off on the Eagles' management for their stunt, and finally as mentioned above, today is the 74th anniversary of the D-Day landings in Normandy. For that, we have a link to the remarkable speech given by then President Reagan during the 40th anniversary commemoration, his ode to the Boys of Pointe du Hoc. Get out your hankies.
Anyway, links from around the world, across the nation and up your street. Have a better one and remain blessed.


SPYGATE, MUELLER WITCH HUNT, DEEP STATE COUP


posted by J.J. Sefton at
07:53 AM
|
Access Comments