« Food Thread: Pizza? Tomato Pie? You Be The Judge
|
Main
|
Overnight Open Thread (03-18-2018 ) »
March 18, 2018
Weekend Gun Thread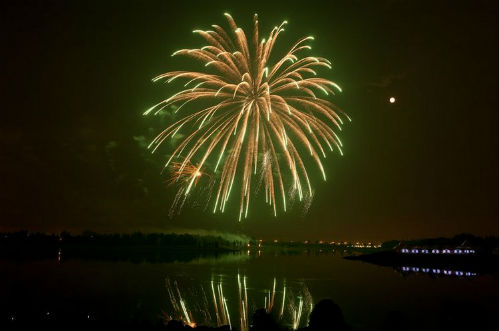 ***
There are evil people. And it is the job of people in authority to protect us from them. Especially when they have direct knowledge of them. Heads need to roll. NOW

Eighteen months before Nikolas Cruz shot up Marjory Stoneman Douglas High School, staff were so worried about his fascination with guns that they banned him from practicing shooting skills with the JROTC, according to mental health records obtained by the South Florida Sun Sentinel.

A safety plan created by the school for Cruz in September 2016 also prohibited him from carrying a backpack on campus.

To make matters worse, Broward County f*cked up worse than first known.

The Broward County Sheriff's Office has caught a lot of heat in the aftermath of Parkland. While I feel for the good men and women of that department, the truth remains that some hinky stuff went on, and it was made all the worse in my mind by Sheriff Scott Israel immediately turning around and blaming the Second Amendment for the tragedy.

However, it seems that not only did officers fail to enter the school when they arrived, thus potentially resulting in more deaths, but they violated their own policy in the process.

Judicial Watch today released Broward County Sheriff's Office training and operation materials that specifically dictate that the first one or two officers on the scene of an active shooter incident "will immediately go to confront the shooter."
***
I CARRY A HANDGUN BECAUSE:

* Evil exists and may confront anyone at any time and any place.

* God exists and expects me to protect myself, those I love, and those that can't protect themselves.

* When God leads me into such situations, as He sometimes has, He expects me to be prepared, and so I am.

* Self-defense is a God-given, natural, unalienable right.

* To fail to protect God's greatest gift, the gift of life, is inexcusable.

* My life is worth far more to me, those that love me, and to a just society than the lives of vicious criminals and terrorists.

* The lives of the innocent—friend or stranger—are worth far more to me and to a just society than the lives of vicious criminals and terrorists.

* Three times in my life I have raised my right hand and sworn a solemn oath to uphold and defend the Constitution. I have never betrayed those oaths and never will.

* By carrying my handgun, I honor the foresight and wisdom of the Founders in writing the Second Amendment.
***

We have quite a few lurkers & Morons who are inexperienced with guns. We all were at one time. A beginners guide to the shotgun. Just remember don't instruct your little brother to hold it about 2"-3" away from his shoulder. Just sayin'.
***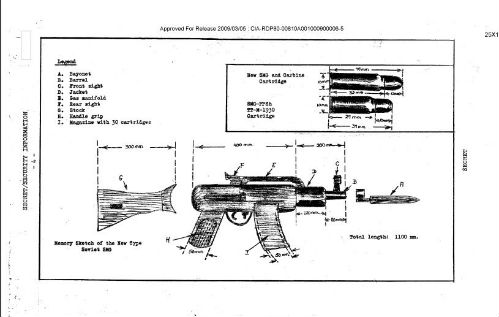 In 1953 the CIA finds out about the AK-47.

In April 1953, the Central Intelligence Agency received its first report of what would become the most recognized weapon of the 20th century: the AK-47 assault rifle. Within twenty years, the mysterious "submachine gun" sighted on the outskirts of Leningrad would spread worldwide, carried by soldiers, guerrillas, and terrorists from East Germany to Angola.

The NRA, gun owners and people who support the 2nd Amendment have taken enough verbal abuse since the Parkland shooting. The collective "we" Don't need to be giving our opponents any ammo so to speak.

At around 1:20pm March 13, Seaside police responded to an incident at Seaside High School after a report of a teacher accidentally discharging a firearm in a classroom. That teacher, Dennis Alexander, is also a Seaside councilmember and reserve officer for Sand City Police Department, and he was teaching an administration of justice class (Alexander is also a math teacher).
***
An interesting video, How to stop school shootings.
*****
The LifeCard-Credit Card Pistol
******

Just remember the next time someone asks why do you need a semi-automatic firearm. You answer a question with a question, why did Rosa Parks need to sit in front of the bus? Rights do not need reasons.

Tips, stories, .22LR ammo can be sent to petmorons at gmail.

posted by Misanthropic Humanitarian at
07:15 PM
|
Access Comments