« Media Groundhog Day (MJ)
|
Main
|
The Morning Report 1/29/18 »
January 28, 2018
Sunday Overnight Open Thread (1/28/18 )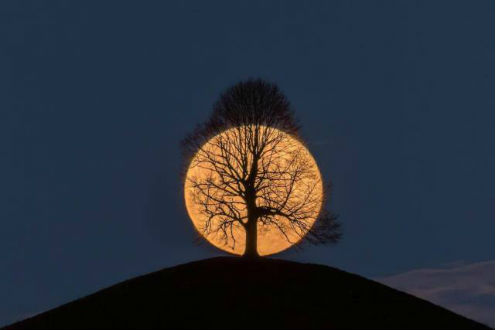 (You can read The ONT by the light of the moon)
*****
Quotes of The Day
Quote I

Nothing is more beautiful than the loveliness of the woods before sunrise. George Washington Carver
Quote II

Failure is success if we learn from it. Malcolm Forbes
Quote III

Upbeat is for people who want to feel good about their cause: the reformers, the progressives, the revolutionaries, the utopians, the collectivists, and the rest of the altruistic scum of the earth. Why do these people want to feel good? They want to feel good in order to convince themselves that they are good. P. J. O'Rourke
***
We all knew that Conservative were hawt (Right Mrs. Mis. Hum?) Now it's scientifically proved, just ask Paul Joseph Watson. NSFW
***

Well, this took some guts. Artist Joy Villa wears Pro-Life dress to Grammys.

Artist Joy Villa continued her tradition of donning a controversial dress to the Grammys Sunday night.

This year, Villa shined a spotlight on the anti-abortion movement with an all-white dress that had a hand-painted baby in a womb on the front. She also carried a white handbag that read "Choose Life."

Villa shared details about her outfit on Instagram. She said the illustration was adapted from a painting Villa made in 2007 when she was expecting a child that she would eventually give up for adoption."
***
Tonight's Email Humor
The Villages in Florida last week, there was a bumper sticker on a parked car that read: "I miss Chicago."

So someone broke the windows, stole the radio, shot out all four of the tires, added an Obama Bumper Sticker, and left a note that read: "Hope this helps!!!"
*****

Quite frankly, he should have been thrown into a dumpster and disposed in some landfill. However the Manson family disagrees.

LOS ANGELES — The fight for the corpse of Charles Manson was thrown out of a Los Angeles court Friday, as another potential heir stepped into the case and the grandson of the cult leader made an emotional plea to a judge.

In a hearing to determine the venue for legal battles over Manson's estate and the disposition of his remains, Jason Freeman, whose father was born by Manson's first wife, echoed the frustration of several parties who have been trying to get control of the notorious criminal's body since he died in November.

"My grandfather has been on ice over 60 days," Freeman blurted in court as he choked up.
I'm sure that the pregnant Sharon Tate would sympathize.
*****
The ONT Musical Interlude
January 28, 1978, The Fleetwood Mac album Rumours went to No.1 on the UK album chart. The groups eleventh studio album went on to sell over 45 million copies world-wide and spent over 440 weeks on the UK chart. The songs 'Go Your Own Way', 'Dreams', 'Don't Stop', and 'You Make Loving Fun' were released as singles. via thisdayinmusic.com
***
January 28, 2015, Funk legend Sly Stone was awarded $5m (£3.3m) in missed royalties by a Los Angeles court. The singer claimed his former manager, Gerald Goldstein, and lawyer, Glenn Stone, had cheated him out of earnings dating back more than 20 years. In 2011, it was reported he was homeless and living in a camper van after falling on hard times and fighting drug addiction problems. via thisdayimusic.com
*****
RIP-Mort Walker, Beetle Bailey cartoonist.
*****

There is no hope for the world. Sammiches are bringing Global Warming.

Scientists at the University of Manchester have found a surprising global warming culprit – sandwiches. In the first study of its kind, the researchers carried out an in-depth audit of various sandwiches throughout their life cycles and found the triangular meals could be responsible for the equivalent annual carbon emissions of 8.6 million cars in Britain alone.
*****
If you can sing out of key, can you clap out of key? Find out with the Angel City Chorale.
h/t bluebell
*****
Your tat could say "Medium Rare" and you would still be tonight's Genius Award Winner.
*****
Promising news for those who suffer from PSTD, A new medication is going through the regulation process. Tonight's Feel Good Story of The Day.
*****
Tonight's ONT has been brought to you by The Man Cave.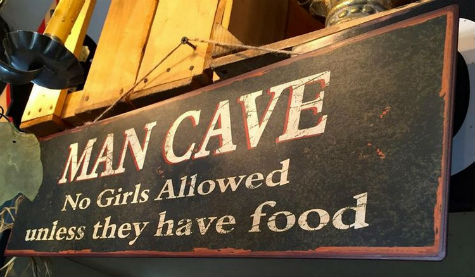 Notice: Posted with permission by AceCorp, LLC. No Russian Bot Dressing on the sammiches, please.
Weekly commenter stats for week of 1-28-2018
Top 10 commenters:
1 [720 comments] 'Insomniac - mostly stable' [101.13 posts/day]
2 [664 comments] 'Slapweasel, (Cold1), (T)'
3 [401 comments] 'Grump928(C)'
4 [391 comments] 'J.J. Sefton'
5 [358 comments] 'Miklos, just Miklos'
6 [322 comments] 'Your Decidedly Devious Uncle Palpatine, 501st Kremlin Jewbot Gvardii'
7 [319 comments] 'chavez the hugo'
8 [319 comments] 'Steve and Cold Bear'
9 [318 comments] 'Jane D'oh'
10 [314 comments] 'Acme Trucking Enterprises, White Truck Division'
Top 10 sockpuppeteers:
1 [299 names] 'Miklos, just Miklos' [42.00 unique names/day]
2 [58 names] 'Axebot'
3 [58 names] 'Duncanthrax'
4 [44 names] 'Cuthbert the Witless'
5 [41 names] 'Hands'
6 [39 names] 'andycanuck'
7 [39 names] 'davidt'
8 [38 names] 'sofa saver'
9 [36 names] 'Under Fire'
10 [32 names] 'Steve and Cold Bear'

posted by Misanthropic Humanitarian at
10:03 PM
|
Access Comments