« Saturday Evening Movie Thread 01-06-2018 [Hosted By: TheJamesMadison]
|
Main
|
EMT 1/7/18 »
January 06, 2018
Saturday Overnight Open Thread (1/6/18 ) No Smiley Edition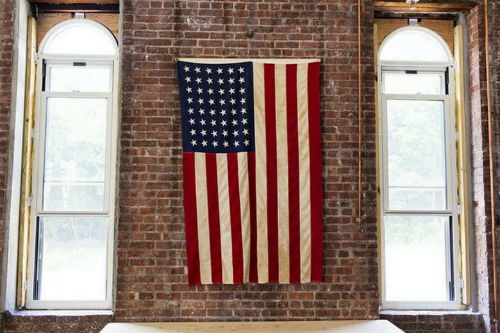 (Welcome to The ONT)
*****
Fortunately, I have never lived in HOA. And hopefully I never will. Nothing like living in a little Cuba or North Korea.

Marine Corps veteran and his wife are fighting their Texas homeowners association after the group refused to allow them to fly their American and Marine Corps flags outside their home.

Cpl. Michael Pereira, who served three tours in Iraq from 2002 to 2009, moved into a Kingdom Heights subdivision in Rosenberg, Texas ,about two months ago with his wife.
*****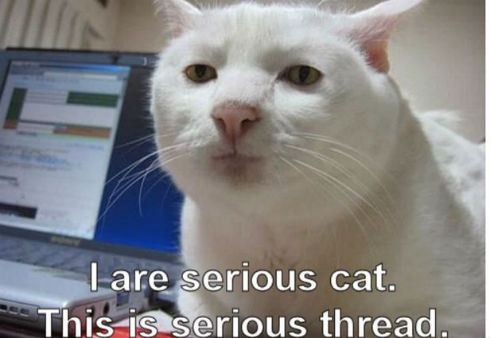 (No. Not really.)
*****
*****
LMAO, the law of unintended consequences. Or how money doesn't grow on trees. Economics 101, the government way.

A basic fact of economics for businesses of all sizes is that when certain costs go up, like employee wages, other costs must be reduced in order for the businesses to retain a similar profit margin as was maintained before the changes.

Thus, we see that in response to a mandatory hike of the minimum wage in the Canadian province of Ontario, a franchisee of the popular Tim Hortons coffee chain has chosen to reduce certain employee benefits in response to higher labor costs rather than lay off any of their workers, according to The Washington Times.

The franchise owners, Jeri Horton-Joyce and Ron Joyce Jr. — daughter and son-in-law of founder Tim Horton — let their employees know in a letter that some of their benefits had been cut in response to the minimum wage rising by $2.40, an unfortunate but necessary unintended consequence of the mandatory pay raise.
*****
Would you like to live to 104? If you do, you might want to take a tip from Theresa Rowley.

A woman who has made it to the age of 104 swears that the secret to longevity is drinking Diet Coke every day.

Theresa Rowley, from Grand Rapids, Michigan, celebrated her birthday with a cake on January 1.
'When I was 100, I thought I'd never be 104,' she told WZZM. 'Then I turn 101, and nothing happens... Here I am 104, and still nothing happens.'

The care home resident has revealed she consumes at least one can of the soda a day.
'I drink it because I like it,' she explained. 'I'm going shopping Wednesday, and I need more Diet Coke. I have a bag full of empty Diet Coke cans that I need to return to buy more Diet Coke.'
Diet Coke was launched in the US in 1982 – when Illinois-born Ms Rowley would have been 68.
*****

The State of Ohio no longer to sell Valu-Rite.
WTF!?!
*****
America. You are forced to bake a cake for a gay couple. But if you want to name your food wagon,
Wandering Dago, you can't. Until now.

A federal court says it was unconstitutional for New York state officials to ban a food truck called the "Wandering Dago" from the Capitol complex in Albany.

The owners of the food truck sued the state in 2013 after being denied access because the word "dago" is generally understood to be a slur on Italians. The truck operators said it was a tribute to their ancestors.

The Wandering Dago also sued the New York Racing Association after being banned from Saratoga Race Course. The association reached a $68,500 settlement with the truck's owners in January 2015.
*****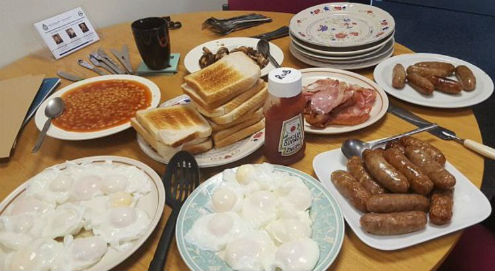 While we are on the food kick. A perfectly fine breakfast draws the ire of a bunch of assholes.

A team of rural police officers have been criticised for posting a picture of their cooked breakfast on Twitter because it might upset vegans. Members of the North Wales Rural Crime Team wanted to support local farmers after the NFU of Wales hosted a 'farmhouse breakfast' campaign.

So they posted some delicious looking sausages, bacon and eggs on their Twitter page. The team has previously been praised for its pioneering use of social media to highlight rural campaign.
*****

MacGyver, alive and well. Well sort of.
*****
Using the best Jeff Foxworthy impression, If you use a cardboard box and a lawn tractor as a snow plow you might be a Redneck.
*****
It's winter, it gets cold. And then there is Al Gore.

When you hear "global warming" what do you imagine? First, you probably think of Al Gore (or ManBearPig, if you're into that.) Next, you likely imagine rising temperatures that cause melting ice caps, rising water, and buildings floating in the water.

According to Al Gore, global warming doesn't just mean "warming." In fact, it can mean bitterly cold temperatures as well! How's that for a leap in logic? No wonder they switched to "climate change." Even liberals might begin to question the veracity of the global warming myth if it meant they were also hot and cold.
*****
The ONT Musical Interlude
January 6, 1973, Carly Simon's 'You're So Vain', (with Mick Jagger on backing vocals), started a three week run at No.1 on the US singles chart. In 2015, after keeping quiet for more than 40 years, Carly Simon admitted that 'You're So Vain' was about Warren Beatty, but only one verse of it. Simon said the other verses were about two other men. via thisdayinmusic.com
***
January 6, 2006, American soul, jazz, singer Lou Rawls died at Cedars-Sinai Medical Center in Los Angeles. The 72-year-old, Grammy-winning artist had been battling lung cancer. Rawls who released more than 60 albums, sold more than 40 million records, had the 1976 US No.2 and UK No.10 single 'You'll Never Find Another Love Like Mine'. via thisdayinmusic.com
*****

Someone missed the call for "Cash For Clunkers".
*****
All of us who have reached age 29 have had a bad day or two. Hopefully not as bad as these.
*****
Speeding = Not good
Eluding police = Really not good
Eluding police while drunk = Really, really not good
Open intoxicants & drugs in the car = really, really, really not good
Dead body in car = Genius Award Winner.

PIERRE, S.D. (AP) — South Dakota Highway Patrol officials found a dead woman wrapped in a blanket in an SUV stopped after a high-speed chase with a drunken driver from California, a trooper said in a court affidavit filed Tuesday.

A state court complaint says 30-year-old Tosten Walsh Lommen, of Santa Cruz, faces charges including aggravated eluding and drunken driving. Attorney General Marty Jackley's office said in a statement that state authorities are investigating the "suspicious death" after the woman's body was found during a search of the vehicle Lommen was driving.
*****
Part Feel Good Story of The Day and Genius Award Winner rolled into one.

The Polk County Sheriff's Office is commending a Winter Haven man for alerting authorities about a drunk driver on New Year's Eve — but the caller ended up being the one arrested on DUI charges.

Michael Lester, 39, called 911 shortly before 9 p.m. to report that he was driving drunk "all over Winter Haven," according to a call released by authorities Friday.

"I dunno. I'm drunk. I don't know where I'm at," he said when a dispatcher asked for his location.
*****
Tonight's ONT has been brought to you by Estate Planning.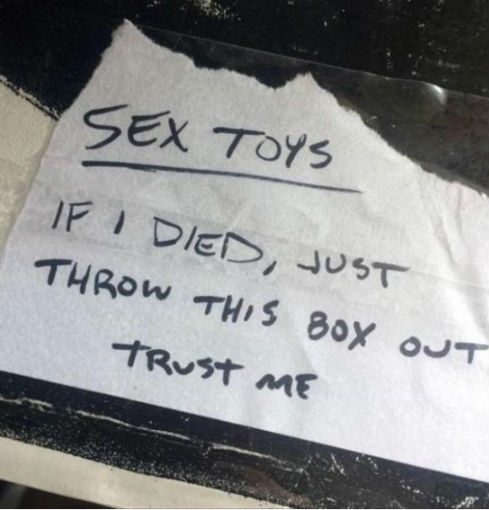 Notice: Posted with permission by AceCorp, LLC. Seeking shelving fairies.

posted by Misanthropic Humanitarian at
10:00 PM
|
Access Comments