« Mini Chess Thread 01-06-2018
|
Main
|
Saturday Overnight Open Thread (1/6/18 ) No Smiley Edition »
January 06, 2018
Saturday Evening Movie Thread 01-06-2018 [Hosted By: TheJamesMadison]
Going Downhill, Fast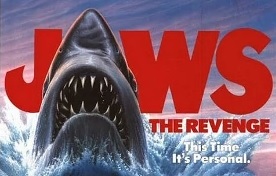 A phenomenon has always fascinated me about franchise movies: their inexorable fall into mediocrity and eventually awfulness. You have an original film that may or may not have had sequels in mind when they made it. It's usually some level of box office success that leads to the sequels, so the original film's quality isn't really that important to the business decision. I'm never surprised that a terrible first film begets terrible sequels. What fascinates me is the series that begin with a good, maybe even a great film, and quickly descend into terribleness.
I think we can all bring to mind some example of a great movie that never should have had a sequel, but did anyway because it made so much money and the studio needed to try and take advantage of that zeitgeist. Jaws is the film that comes to mind first, for me. No one really cares about the sequels, and most consider the original to be one of the great American films, but the first sequel isn't really terrible. Still, a fall from greatness to mediocrity is pretty precipitous.
Thinking this way, a while ago I started wondering about what series started out at the highest point and fell the furthest fastest. It was just an idle thought until I watched Death Wish 2.
Death Wish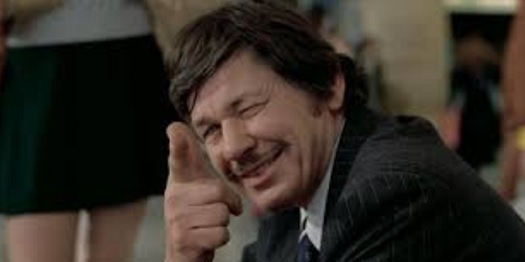 Since we're all 29, no one here should remember the release of the original Death Wish, but many critics called it exploitative trash at the time. I think the movie flirts with exploitation, but it has such a strong emotional and thematic core around Charles Bronson's character and his feelings of helplessness in the face of the violence that befell his daughter and the police's inability, or perhaps unwillingness, to do anything about it. He starts as a quiet, unassuming family man who feels compelled to take up justice in his own hands because the system has failed him.
In the process of his journey, though, Bronson ends up losing a chunk of his humanity. The final shot of the film, as Bronson looks towards camera and fires a finger gun, we see that the good man who started the movie is gone. Whether it's a tragic effect of a failed system or his own decisions, the movie never makes clear, leaving it up to the audience.
I was really shocked at how much I liked the movie when I first saw it. It was much more serious, level-headed, and un-exploitative than the larger culture had painted it to be.
The first sequel though, is pure garbage. It's everything the critics said the original was, but were wrong about the first time. It's dumb, makes no sense, and is pure exploitation. Bronson's character is no longer a complex man in the face of a large immovable force, he's just a brute with a gun.

Reasons



In the case of Death Wish specifically, I think the problem is that the original just isn't built for a sequel, especially one that just tries to retread the same plot points as the original. Death Wish became a cultural joke because it kept trying to mine the same well which meant that not only was Charles Bronson going to just keep doing the same things over and over again, but that he was going to run out of close relatives to avenge pretty quickly. Hell, by the third movie it was an old war buddy we had never heard of before.
We talked about similar problems in the Alien series a few months back. Fox kept making the same movie over and over again. The sequels' only saving graces (fewer and fewer as we got to movies 3 and 4) was that each one felt very different from the last. Yes, they were compromised narratives that basically just remade the first movie again, but they tried to do something differently.
I like to imagine that someday we'll get an incredibly offbeat direct sequel to a box office smash hit. We'll get the first movie where Will Smith is a smarmy badass who delivers smackdowns on bad guys, but the second movie is about Smith trying to patch up his relationship with his wife who he abandoned early in the first movie with nary an actions scene to be found.



The thing is, it seems like studios will only make those kinds of bets when they've completely exhausted a property and have let it cool for at least a decade. I got a free copy of Jason Bourne for signing up for the Movies Anywhere service and watched it this week. I saw a great idea for a movie buried in there, one where Jason Bourne comes back to the fold, is welcomed in, but Vincent Cassel's character (who was captured and tortured specifically because of what Bourne did at the end of the third movie) is out to get revenge. In every Bourne movie, Bourne plays one side of the cat and mouse game, but this idea would put him on the other side, flipping the script. And it would expand on the original ideas of the series. Should Bourne let someone whom he wronged in the past take their vengeance on him? "I apologized to that Russian girl at the end of The Bourne Supremacy," wouldn't fly with Cassel. Considering the vengeance that Bourne was happy to take out on those who wronged him, it has the potential to be interesting, especially over what we actually got.
It's exactly what James Cameron did so well with Terminator 2: Judgment Day. We still got an action movie about robots from the future, even keeping the same cast (minus poor, underappreciated Michael Beihn). But, we got a movie that feels very different from the original, has a different point, and even expands on the original's ideas about fate. It was both the same and different in all the right ways where the Death Wish sequels were all just the same in every way.

A Note on Best of 2017
I'm still compiling the list of nominations, but I'll present the list to you all next week for voting.

Movies of Today
Opening in Theaters:
Insidious: The Last Key
Movies I Saw This Week:
All the Money in the World (Netflix Rating 4/5 | Quality Rating 3/4) Poster blurb: "Taught and involving with a wonderful central performance from Michelle Williams." [Theater]
Hairspray (Netflix Rating 4/5 | Quality Rating 3/4) "Good natured and a bit infectious. Ricky Lake is great." [Netflix DVD]
Tropic Thunder (Netflix Rating 5/5 | Quality Rating 3.5/4) [Rewatch] "Hilarious sendup of Hollywood pretensions." [Personal Collection]
Scott Pilgrim Vs. The World (Netflix Rating 5/5 | Quality Rating 3.5/4) [Rewatch] "A bit messy (ex's 3 and 5&6 feel underdone), but so much fun to watch that I can't help but love it." [Personal Collection]
Jason Bourne (Netflix Rating 3/5 | Quality Rating 2/4) "Tommy Lee Jones and Vincent Cassel continue the series' great casting of bad guys, but the series has fully descended into formula with this one." [Personal Collection]
Troy (Netflix Rating 3/5 | Quality Rating 2/4) [Rewatch] "Wolfgang Peterson is a pretty good action director, but this movie needed so much more than a pretty good action director." [Personal Collection]
About Time (Netflix Rating 5/5 | Quality Rating 4/4) [Rewatch] "One of my favorite movies of the last decade." [Personal Collection]
Gone Girl (Netflix Rating 4/5 | Quality Rating 3/4) [Rewatch] "I don't know who convinced David Fincher to make trashy nonsense, but he's damn good at it." [Personal Collection]

Contact
Email any suggestions or questions to thejamesmadison.aos at symbol gmail dot com.
I've also archived all the old posts here, by request. I'll add new posts a week after they originally post at the HQ.

posted by OregonMuse at
06:48 PM
|
Access Comments