« CNN Boycotting White House Christmas Party Because the White House Threatens Press Freedoms or Something
|
Main
|
The Morning Report 11/30/17 »
November 29, 2017
Wednesday Overnight Open Thread (11/29/17) Plenty Of Videos Edition
(Flying off towards The ONT)
*****
Quotes of The Day
Quote I

Don't go around saying the world owes you a living. The world owes you nothing. It was here first. Mark Twain
Quote II

All [zoos] actually offer to the public in return for the taxes spent upon them is a form of idle and witless amusement, compared to which a visit to a penitentiary, or even to a State legislature in session, is informing, stimulating and ennobling. H. L. Mencken
Quote III

Bore: one who has the power of speech but not the capacity for conversation. Benjamin Disraeli
Quote IV

And not because I'm against learning or education—it's because American colleges no longer teach people how to think; they command people what to think, with the constant looming Sword of Damocles hanging over the head of anyone foolish enough to express a dissident thought. Jim Goad

Quote V

"With Las Vegas and Sutherland Springs still in shock over their communities' losses, Congress is actually moving to weaken our public safety. It's an extraordinary violation of the public's trust. Elections have consequences. We will be watching—and acting." Gabby Giffords
*****
If you have a Mercedes You might want to park it in the garage overnight.

Do you think the bad guys were cranking this?
*****
Repulsive behavior is not an addiction.

The recent surge in accusations of sexual harassment and assault has prompted some admitted offenders to seek professional help for the emotional or personality distortions that underlie their behavior.

"My journey now will be to learn about myself and conquer my demons," the producer Harvey Weinstein said in a statement in October. The actor Kevin Spacey announced that he would be "taking the time necessary to seek evaluation and treatment."
Evaluation? The term jail bait has been around as long as I can remember.

Al Franken is above evaluation and treatment, He's swimming in hypocrisy.

In 2011 Sen. Al Franken said Anthony Weiner's resignation was 'the right thing to do."

Franken made the remark in an interview with Think Progress when he was asked about an apparent double-standard in how Weiner had been forced to step down from his House seat while Sen. David Vitter of Louisiana was not, despite his involvement in the "DC Madam" scandal.
*****

Some good news on the horizon? South Korean scientists believe they have found the cure for baldness.

Bald men around the world can now cross their fingers that the new potion, called 'PTD-DBM', can be rolled out to humans.

Created by a team at Yonsei University, it works by stopping two proteins than normally bind together to prevent follicle regeneration from doing so.

Lead researcher Kang-Yell Choi said: "We have found a protein that controls the hair growth and developed a new substance that promotes hair regeneration by controlling the function of the protein.
*****

Shoe0nHead is back.
*****
Paul Ryan has a Democratic challenger. And by all measures he is an almost perfect Democrat.

Bryce was spurred to pay back delinquent debt after it was reported by the Milwaukee Journal earlier this month. The initial report from the Journal explained how Bryce had previously been delinquent on child support payments, debt he paid off two months after launching his campaign. The second debt, more recently paid off, was a 15-year debt for $4,245 after interest from previous girlfriend Rhonda Slechta to purchase a car.

Bryce's Democratic primary opponent attacked him earlier this month for the delinquent child support payments by sharing the hardship she went through when her "ex-husband got behind on his child support."
The ONT is waiting for sexual harassment and/or sexual assault charges to be put forth. Then. He would be the perfect Democrat.
*****
The ONT Musical Interlude

Fans say goodbye to Malcolm Young.
***
November 29, 1996, American singer and ukulele player Tiny Tim (Herbert Khaury) died from a heart attack on stage while playing his hit 'Tiptoe Through the Tulips' at a club in Minneapolis. On 17 December 1969, he married Victoria Mae Budinger on The Tonight Show Starring Johnny Carson, a publicity stunt that attracted over 40 million viewers. (they had a daughter, Tulip Victoria). He performed at the 1970 Isle Of Wight Festival in front of a crowd of 600,000 people. via thisdayinmusic.com
***
November 29, 2001, Beatles guitarist George Harrison died in Los Angeles of lung cancer aged 58. Following the breakup of The Beatles Harrison had a successful career as a solo artist and later as part of the Traveling Wilburys. The youngest member of The Beatles, (aged 16 when he joined), his compositions include 'Taxman', 'Here Comes the Sun', 'Something', and 'While My Guitar Gently Weeps'. Harrison released the acclaimed triple album, All Things Must Pass, in 1970, from which came the worldwide No.1 single 'My Sweet Lord.' via thisdayinmusic.com
*****
After today, you don't want the UN replacing the TSA any time soon. Convicted war criminal commits suicide while in court.

The Bosnian-Croat war chief who killed himself with poison during his his war crimes trial at The Hague was 'easily' able to smuggle the deadly liquid into the building, a prominent lawyer says.
It's still not clear, however, how Slobodan Praljak, 72, obtained the poison while in custody, as he was serving his 20-year sentence in an undisclosed UN prison cell and was driven each day to the court in a secure van for his appeal hearing.

Praljak yelled, 'I am not a war criminal!' and drank a dark liquid from a small bottle seconds after losing his appeal against a 20-year prison sentence at the International Criminal Tribunal in the Netherlands on Wednesday.

'I just drank poison,' he added. 'I am not a war criminal. I oppose this conviction.'
Bosnian Croat wartime suspect drinks poison during sentencing
*****
Bad news. Scarlet fever is making a come back.

After decades of decline, scarlet fever is once again on the rise in the UK and other places around the world, and doctors are scrambling to figure out why.

Beginning in 2014, the infection started to steadily rise, and in 2016, over 19,000 cases from 620 outbreaks were reported, mostly in schools and nurseries. This represents a seven-fold increase since 2011.
*****
CBD isn't the only guy who keeps an eye on art. Modern art observations by Paul Joseph Watson. Of course it's NSFW.
*****
Women are better at sports, according to Miles McInnes. You guessed it, another NSFW.
*****

Any woman who sweeps with their broom is OK with me. More NSFW.

Snooter McGee Coach and coke, play by play. And guess what? NSFW.
*****
Maybe she should have gotten high before class at her own home. Genius Award Winner - Runner up.
*****
Ka-f*cking-boom is not a cereal. Genius Award Winner.
*****
Ho-Ho-Ho, Merry Christmas. Tonight's Feel Good Story of The Day.
*****
Tonight's ONT has been brought to you by an Observation.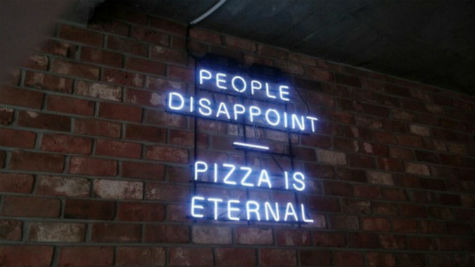 Notice: Posted with permission by AceCorp, LLC. Ace is back and the GDP went down. Coincidence? Not.


posted by Misanthropic Humanitarian at
10:01 PM
|
Access Comments