« Wednesday Overnight Open Thread (11/29/17) Plenty Of Videos Edition
|
Main
|
Mid-Morning Open Thread »
November 30, 2017
The Morning Report 11/30/17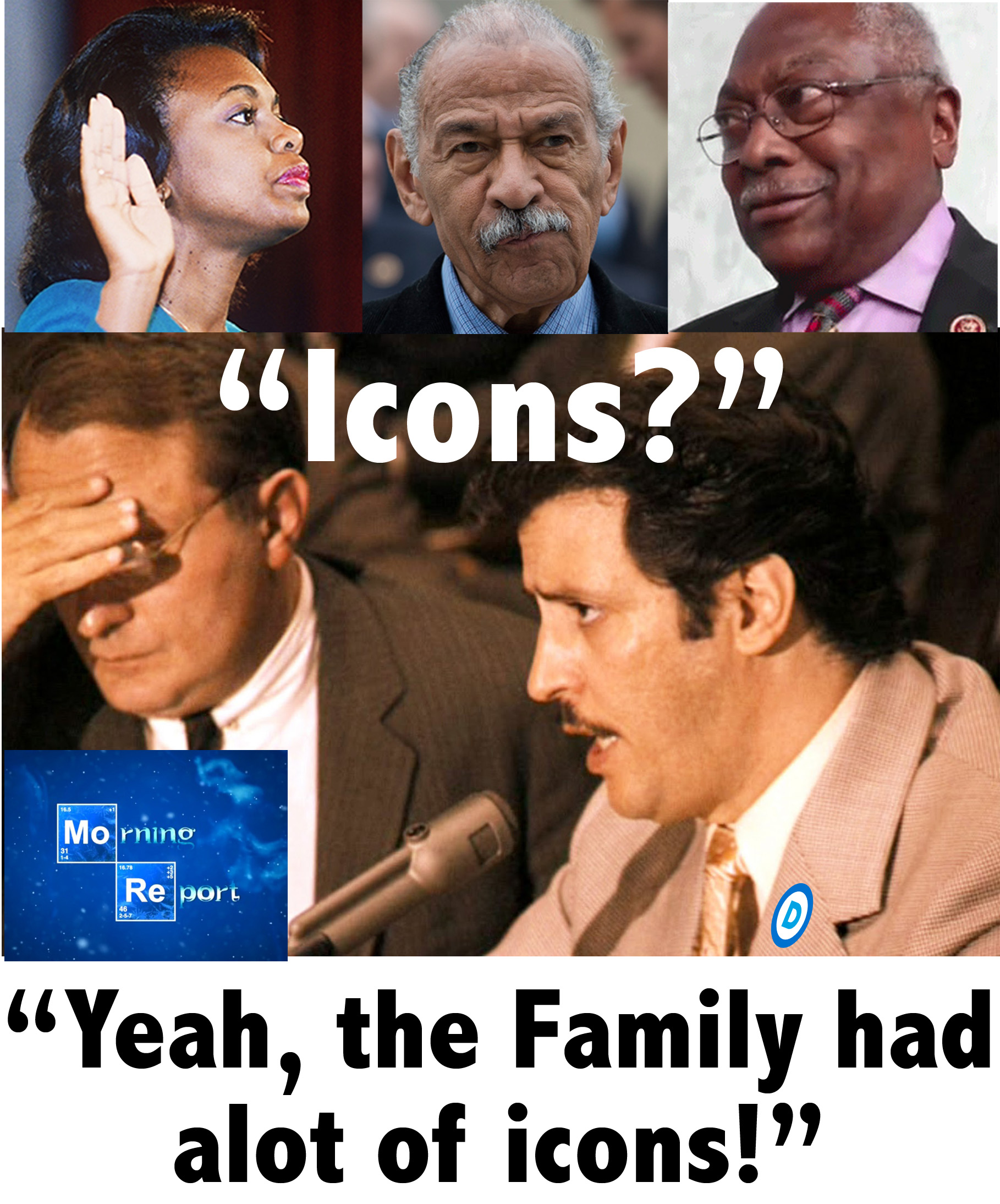 Good morning kids. We are loaded with linkage today so let us get to steppin' as it were. I suppose there's no one story that is really in the lead, but the combined Democrat-Depravity Debacle that seems to be utterly destroying that party, the media-propagandist complex's messaging notwithstanding. On top of that President Donald Trump is using this weapon, which let's recall was crafted to take him down, and just hammering away at them with it. I am now convinced that Trump is a genius; he is a master of the media and has them wrapped around his finger. And yes, with regards to "banjo-boy" Joe Scarborough, he brought up the dead intern. We are about to find out if there is such a thing as peak schadenboner.
First, on things that are buried or ignored, the economy is roaring; over 3% GDP growth in three consecutive quarters which we have not seen in 12 years, the stock market is about to crash through the 24,000 point mark, unemployment is way down, business and consumer confidence is rising - and all of this without any legislation passed in a hostile congress.
Related, the President has maneuvered Schemer and Palsi into the hot seat vis a vis a government shutdown by calling them out on wanting to put Amnesty into the budget. And by labeling Fauxcahontas as Pocahontas, which was a completely calculated move, he has forever labeled her as a liar at the very moment she was poised to make a stink about her pet money laundering scheme the CFPB. And meanwhile, he has struck back at Theresa May and the supine toothless British lion for coddling Islamic terrorism in their home, completely flipping their baseless claim that PDT is "islamophobic."
Meanwhile, back to the Democrat sex scandal, they are so utterly bereft of a defense that James Clyburn, who has the intellectual agility of a small soap dish and the ethics of used car salesman, has just utterly debased himself in defense of John Conyers. Mark Levin blasted him yesterday (see the link) and has called for him to resign along with the octogenarian Marxist he is shielding. Gerrymandering; is there nothing it can't destroy?
On the downer front, the administration is going to leave the PLO office open. I smell Obama holdovers and an all-too malleable Rexxon have a hand in this. But Nikki Haley continues to shine at the UN and she is sounding the alarm bells about the NorKs. That situation, and perhaps the not necessarily unrelated one in the Gulf (Arabian/Persian) may be coming to a head in the not too distant future.
In other news, the lawyer for Imran Awan is desperate to prevent Debbie Wasserman-Test's laptop to be used as evidence. The lawyer is a Clinton acolyte and is obviously shielding information on that laptop that would (in a Jeff Sessionszzzz-free DoJ) send her to Leavenworth or worse.
Noted at press time several other Hollywood and news media types have stepped away so I'm sure some others will go down before the day is through. Anyone have Colbert or Stewart in the Pervnado Pool? Still not tired of winning!
Anyway, links from around the world, across the nation and up your street. Have a better one and remain blessed.

UPDATE: Late entry and a must-read from Mark Steyn - Washington's Redskin

posted by at
07:27 AM
|
Access Comments