« BushObamaMcCain: We Don't Like This Upstart Trump, Not Very Much Indeed (MJ)
|
Main
|
The Morning Report 10/23/17 »
October 22, 2017
Sunday Overnight Open Thread (10/22/17) Too Much Edition?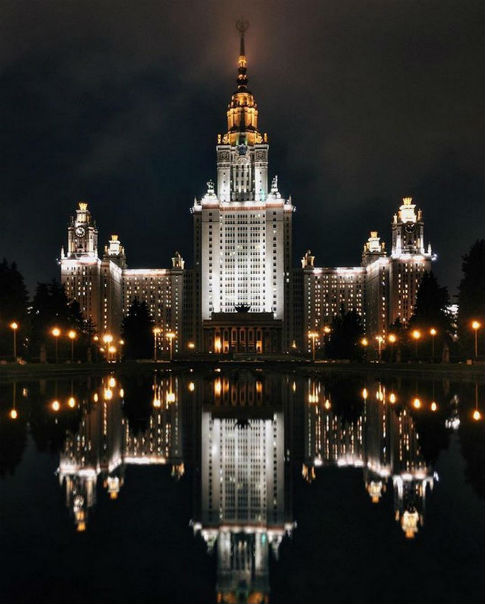 (Bright Lights. Big City.)
*****
Quotes of The Day
Quote I

The only white man you can trust is a dead white man. Robert Mugabe
Quote II

We have this American president, Obama, born of an African father, who is saying we will not give you aid if you don't embrace homosexuality. We ask, was he born out of homosexuality? We need continuity in our race, and that comes from the woman, and no to homosexuality. Robert Mugabe
Quote III

"We did not send away whites. We took away land." Robert Mugabe
With an attitude like that, why not be given a prestigious position?Robert Mugabe named Goodwill Ambassador. Holy Shit!!!!

The UK government has criticised the World Health Organization's decision to appoint Robert Mugabe as a "goodwill ambassador", calling the move "surprising and disappointing".

A Downing Street spokesman said British diplomats had raised serious concerns with the WHO director general, Tedros Adhanom Ghebreyesus, over the decision to offer the high-profile role to the Zimbabwean president.

The UN body asked the 93-year-old, who has been in power since 1980, to help tackle non-communicable diseases such as heart attacks, strokes and asthma across Africa.

However, the move has been condemned by human rights groups and international bodies, which say Zimbabwe's healthcare system has collapsed under Mugabe's authoritarian regime. Most hospitals lack essential medicines and supplies, and nurses and doctors regularly go unpaid.

[UPDATE: W.H.O. rescinds ambassadorship.]
*****

Some are giving the phrase, "Fly The Friendly Skies" new meaning.

She first joined the airline "to travel the world, meet new people and get paid for living the lifestyle."

Now, 15 years later, she claims she's seen and heard it all — and revealed that two girls last year were making money by having sex with first class and business class passengers.

She said: "A stewardess was caught getting [business] on board as a prostitute. She was caught business-carding it — trying to drum up [business] on a flight."
*****

Those that do, do. Those that can't, teach. Those that can't teach, use duct tape.
*****

Why are we still using passwords?

The standard password has never been less effective or more susceptible to attacks. But some of the U.S.'s leading corporations say they're also not ready to get rid of it.


Las Vegas, Nevada — Businesses knew that passwords were dead long before the theft of billions of user credentials from Yahoo! and information on more than 140 million people was stolen from Equifax. But for technical executives at some of the U.S.'s leading corporations, the twin events are serving as a long overdue coda for the technology world's first swing at security: the simple password.

Still, executives speaking at the Akamai Edge Conference* here said that the much maligned password won't be abandoned any time soon, even as data breaches and follow-on attacks like automated "credential stuffing" make passwords more susceptible than ever to abuse.
*****

We admitted we were powerless over sex, that our lives had become unmanageable. Harvey "F*cking Weinstein" is cured.

Harvey Weinstein has completed a one-week sex addiction rehab in Arizona
Psychologist says he is 'dealing with his anger' and starting to 'work on empathy'
This despite reports that Weinstein was boorish in group therapy session
Disgraced producer was pulled from group after one session, psychologist says
Weinstein will reportedly remain in Arizona for additional stint with doctors
Spokesperson says he has 'different recollection' of Lupita Nyong'o encounter
Unnamed Italian actress levies new rape claim over alleged 2013 incident
*****
The U.K. continues to be nuts.
*****
I'm not sure about you but once in awhile I would give up all this wisdom for my knees feeling better. "Aging gets a bad rap. But disease, decline and discomfort is far from the whole story."

In conversation with Nautilus, Jeste points out that some things get better with age, like the ability to make decisions, control emotions, and have compassion for others—in other words, we get wiser with age. The challenge to aging well, he argues, is to be an optimist, resilient and pro-active, allowing the benefits of age to shine through. The corresponding challenge for doctors is not just to increase lifespan, but to increase healthy life.
*****

Hey NFL This is what respect looks like.
*****
Opioids A physician's view on the matter.

At some point, I consulted an orthopedic surgeon to see whether she was a candidate for surgery. He said she wasn't and strenuously advised that she stop taking the narcotics. "This is not something she should be on for the rest of her life," he wrote. I then referred her to the hospital's pain clinic. The anesthesiologist there sent her back after one visit with the message: "When I have a patient on a low-dose narcotic whose pain is reasonably well controlled, I call that success!" His comment rang true. Nevertheless, reared in medicine's puritanical tradition, I wrote the prescriptions grudgingly until she died of a heart attack in her 70s.

Looking back, I was lucky. It's nothing like what doctors and the nation face now.

The proliferation of opioid use in the United States is called an epidemic, but it more resembles metastatic cancer. The malignant effects extend far beyond the 300,000 Americans who've died since 2000. Prescription opioids are creating a pharmaceutically damaged underclass, trapping millions of people in a culture of victimhood and economic dependence, or for the unlucky, a world of criminal behavior and lethal illicit drugs. At the same time, opioids are damaging the medical profession and its practitioners in ways that will take years to acknowledge and redress.
*****
The ONT Musical Interlude
October 22, 2005, Waterloo by ABBA was voted the best song in the history of the Eurovision Song Contest. Viewers in 31 countries across Europe voted during a special show in Copenhagen to celebrate the annual event's 50th birthday. via thisdayinmusic.com

Are you f*cking kidding me?!?
***
October 22, 1966, The Beach Boys 'Good Vibrations' made its debut on the US singles chart. Written by Brian Wilson and Mike Love, the track was recorded over 6 weeks in four different Los Angeles studios, at a cost of over $16,000. The recording engineer would later say that the last take sounded exactly like the first, six months earlier. The record would reach No.1 on the US charts in December 1966. via thisdayinmusic.com
*****
In the old days when you were a new father you gave cigars away. Not anymore at least for our Genius Award Winner.
*****

Helping the less fortunate. Tonight's Feel Good Story of The Day.
*****
Tonight's ONT has been brought to you by Awkwardness.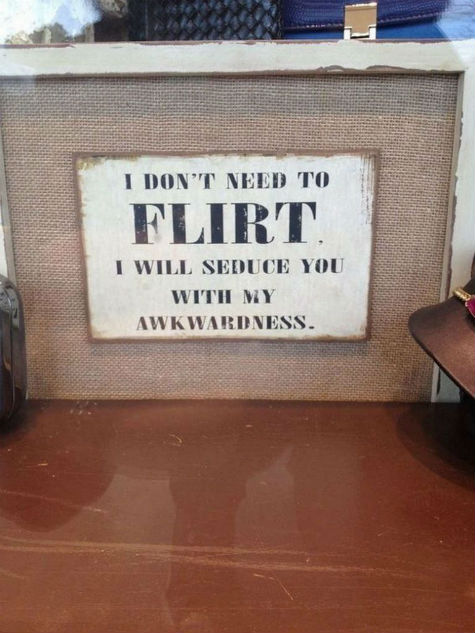 Notice: Posted with permission by AceCorp, LLC. Coupons not accepted here.
Weekly commenter stats for week of 10-22-2017
Top 10 commenters:
1 [826 comments] 'Insomniac - Redneck Death Squad Ninja' [115.98 posts/day]
2 [418 comments] 'Christopher R Taylor'
3 [375 comments] 'publius, the Persistent Poperin Pear'
4 [358 comments] 'Mike Hammer, etc., etc.'
5 [357 comments] 'Mortimer - disappointed'
6 [328 comments] 'J.J. Sefton'
7 [314 comments] 'Steve and Cold Bear'
8 [305 comments] 'Professor Chaos aka gumdrop gorilla'
9 [301 comments] 'Peaches'
10 [300 comments] 'Tami'
Top 10 sockpuppeteers:
1 [77 names] 'John Marston ' [10.81 unique names/day]
2 [55 names] 'Steve and Cold Bear'
3 [52 names] 'Duncanthrax'
4 [42 names] 'Under Fire'
5 [39 names] 'Harry Reid'
6 [37 names] 'flounder, rebel, vulgarian, deplorable, winner'
7 [37 names] 'andycanuck'
8 [31 names] 'The Political Hat'
9 [30 names] 'Bertram Cabot, Jr.'
10 [30 names] 'tu3031'

posted by Misanthropic Humanitarian at
09:40 PM
|
Access Comments