« Overnight Open Thread (06-20-2017)
|
Main
|
Mid-Morning Open Thread »
June 21, 2017
The Morning Report 6/21/17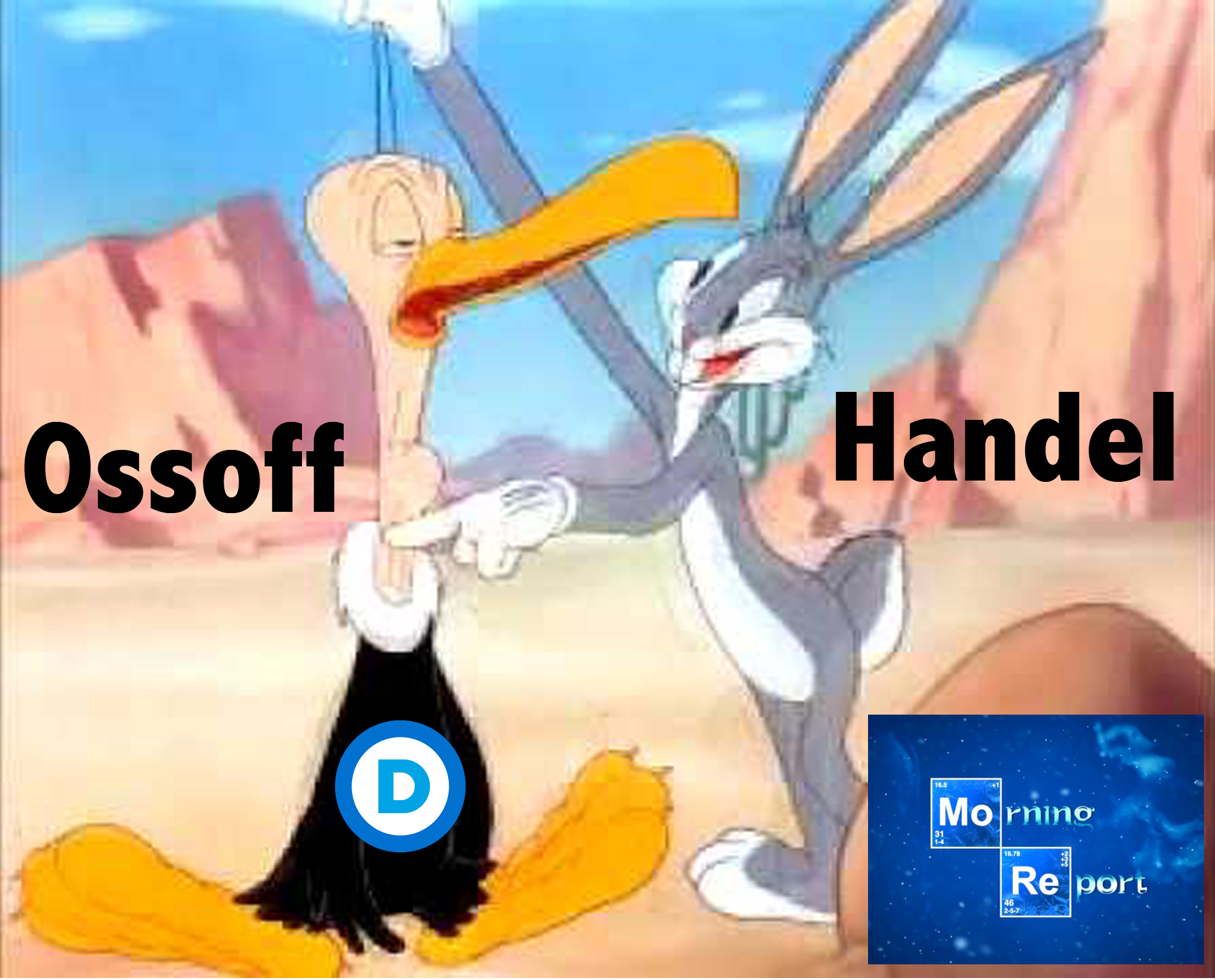 Good morning, kids. Well, summer is officially here, and there's no better way to celebrate than to laugh at and mercilessly mock anyone who claimed that that twerp namby-pamby pajama-boy was going to win yesterday's special election. $23 million dollars flushed straight down the shitter. Maybe they should've spent the money on inner-city youth programs, or food stamps, or housing or any of their other pet projects that the gaggle of Ossoffs in Congress institute that takes our money to theoretically do the same. That is a rhetorical statement.
In any case, in the grand scheme of things, it's just one House seat and makes little difference. From a messaging and psychological standpoint, it is a YUUGE win for us and even YUUGER-ER loss for them. They won't spin it that way, of course. And now, if McYertle can just stand firm, tell Chuck Schemer to vayr ge hargit and ram home the O'care Repeal/Replace bill, 2018 and even 2020 are ours to lose (unforeseen circumstances notwithstanding). Even the witch hunt seems to be losing steam, please G-d.
No matter what, enjoy your Irish coffee this morning stirred with some schadenboner. AND . . . Here's a little extra something that is Nelson-Muntz-laugh worthy. Can you guess what party she's from? Anyway, links from around the world, across the nation and up your street. Have a better one and remain blessed.


posted by at
07:10 AM
|
Access Comments