« DECISION DESK CALLS GA-06 FOR HANDEL; REPUBLICANS HOLD SC-05
|
Main
|
The Morning Report 6/21/17 »
June 20, 2017
Overnight Open Thread (06-20-2017)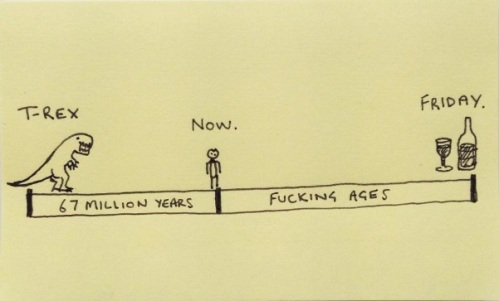 From A Sticky Note Guide to Life
******
Is war a biological necessity? As regards the earliest cultures the answer is emphatically negative. The blow of the poisonous dart from behind a bush, to murder a woman or a child in their sleep, is not pugnacity. Nor is head-hunting, body-snatching, or killing for food instinctive or natural.
-- Bronislaw Malinowski
Phi Betta Kappa Address, Harvard University 1936
What? No, not all quotations on the ONT are smart. This one is an example of a pretty fvcking stupid one. But then, it's Harvard, so you shouldn't be surprised.

******
The great questions of the time are not decided by speeches and majority decisions -- that was the error of 1848 and 1849 -- but by iron and blood
Otto von Bismarck 1862
******
The system of private property is the most important guaranty of freedom, not only for those who own property, but scarcely less for those who do not
Freidrich August von Hayek
The Road To Serfdom 1944
******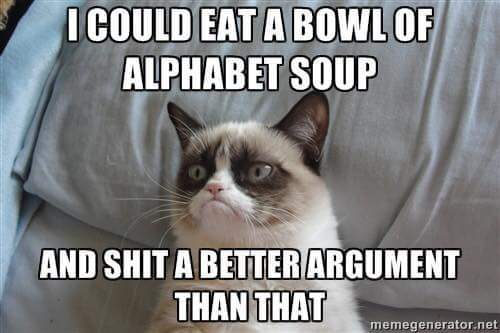 Here is An Incomplete List Of Complete Bullshit Websites, from "SCIBABE," who usually makes me chuckle, and almost always has a nice, logical perspective on things.

******
Civil Forfeiture is about as anti-freedom as it gets. The jack-booted thugs of government simply steal stuff from people who can't defend themselves. And look who doesn't like it! As usual, Justice Thomas is spot-on. Of course since he strayed off of the plantation he is vilified by the Left and even soft liberals; people who would normally agree with a Black Supreme Court Justice who is on the side of the little guy.
Justice Thomas's Doubts About Civil Forfeiture
Accordingly, Thomas strongly signaled that he thinks the long-standing deference to law-enforcement agencies is untenable. "In the absence of this historical practice, the Constitution presumably would require the Court to align its distinct doctrine governing civil forfeiture with its doctrines governing other forms of punitive state action and property deprivation," he surmised. He left unsaid that such a realignment would almost certainly narrow forfeiture's scope.

The justice's discomfort with forfeiture has built slowly since his early tenure. In 1993, two years after he joined the Court, he noted in a partial concurrence in U.S. v. James Daniel Good Real Property that he was "disturbed by the breadth of new civil-forfeiture statutes." He and the other justices ruled in favor of the plaintiff, James Good, whose home in Hawaii had been seized by federal marshals without notice or legal proceedings almost five years after he'd completed a prison sentence for drug possession.
******
I asked Garrett for some input on great covers. That was humbling. Here is a wild one that he suggested.
******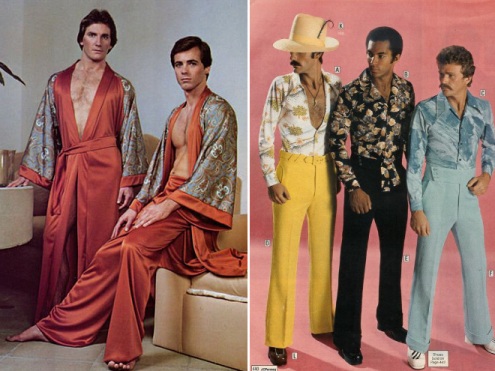 ******
Richard Feynman was no Al Gore, but he had the rarest of minds; he could see through bullshit better than most. I wonder what Feynman would have thought of today's enviro-religious mania: AGW.
Here's a hint, courtesy of Andrew Branca's Law Of Self Defense blog:
Richard Feynman "Cargo Cult Science"
Just read it....the linked YouTube video is someone reading the speech, and he has an irritating voice.

But even today I meet lots of people who sooner or later get me into a conversation about UFOS, or astrology, or some form of mysticism, expanded consciousness, new types of awareness, ESP, and so forth. And I've concluded that it's not a scientific world.
By the way,
Branca's book is excellent,
and well worth a read if you carry or even have weapons in the home for self defense.
From Andrew:

In terms of a discount on the book for the moron community, we have a moron-specific 20% discount on the book permanently in place: just use discount code AOSHQ at checkout. That discount code never expires, but it applies only to the book.
******
Oh...for Fvck's sake!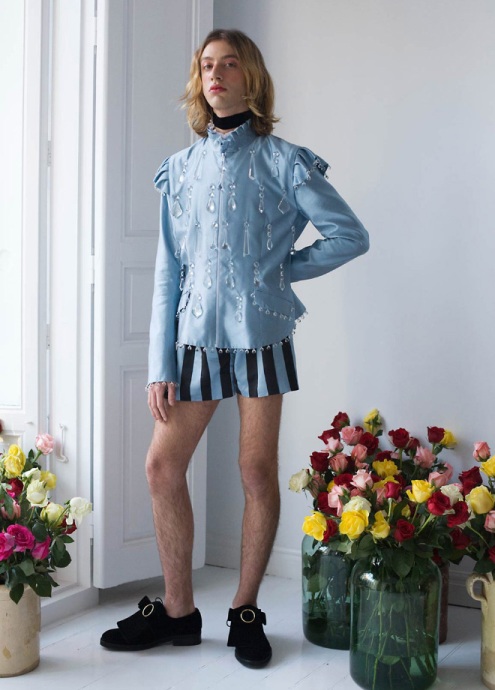 I get that there are going to be fashion trends that don't please me. Hell, most of the 1970s-...uh....until now....are awful in some respects. I freely admit that I am a fuddy-duddy, and anything other than a button-down and a pair of khakis is too God-damned hipster for me. But at some point, the fashion designers of the world lost their minds and started doing this kind of crap. Fine; blur the lines between man and woman. I get it. You want to be provocative. But there is an aesthetic that must be respected. Call it sexy, call it interesting, call it whatever you want. But when it looks like you are an asshole and just doing it for its shock value, it's gone too far.
As for the model? Dude...either shave your legs or go to the gym!

******
I really like punk...at least some of it. But the idea that it was the vanguard of some socio-political change is laughable. It's music. Not philosophy.
Paul McCartney, David Bowie, Cliff Richard And More Explain Punk In 1979
At first it was shocking, because until then you'd known the status quo. It hoped to be shocking and in some ways it was. But the thing was that the music was great and suddenly realised, after a day or two of horror - [ADOPTS POSH VOICE] 'My God! What's going on! What's happening to our England?!' - that these guys were just shaking it up and it needed shaking up...
******


******
Link to the Decision Desk HQ
Link to the NYT Handel vs. Ossoff probability meter.
******
©2024 by AceCorp LLC. All Rights Reserved. Do not taunt proprietor with Makita, DeWalt or Milwaukee products. Shelves are non-weight-bearing and are for decoration only. Lefty loosy, righty tighty. All tips are pooled and eaten by waitstaff after closing.

posted by CBD at
10:15 PM
|
Access Comments