« Jim DeMint Continues Arguing For a Convention of the States
|
Main
|
The Morning Report 6/14/17 »
June 13, 2017
Tuesday Overnight Open Thread (6/13/17)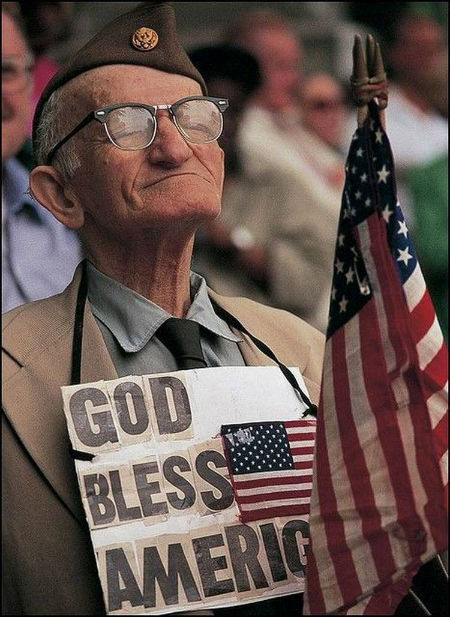 To Hillary Rodham Clinton, a Deplorable. To the Morons, a great man. Just remember Hillary Clinton will never be The President of The United States of America.

Have you had a rough Tuesday? Perhaps this will cheer you up. Smile! This never gets old.
*****
Quotes of The Day

Quote I
Freedom is coming to mean little more than the right to ask permission. Joseph Sobran

Quote II

No government ever voluntarily reduces itself in size. Government programs, once launched, never disappear. Actually, a government bureau is the nearest thing to eternal life we'll ever see on this earth! Ronald Reagan

Quote III

Liberals claim to want to give a hearing to other views, but then are shocked and offended to discover that there are other views. William F. Buckley, Jr.

Quote IV


Half the harm that is done in this world is due to people who want to feel important. They don't mean to do harm-- but the harm does not interest them. Or they do not see it, or they justify it because they are absorbed in the endless struggle to think well of themselves. T.S. Elliot
*****
Can green make it without subsidies? It appears Tesla can't.

According to the latest data from the European Automobile Manufacturers Association (ACEA), sales of Electrically Chargeable Vehicles (which include plug-in hybrids) in Q1 of 2017 were brisk across much of Europe: they rose by 80% Y/Y in eco-friendly Sweden, 78% in Germany, just over 40% in Belgium and grew by roughly 30% across the European Union... but not in Denmark: here sales cratered by over 60% for one simple reason: the government phased out taxpayer subsidies.
*****
A little ammo for the nondairy haters this week: A new study of more than 5,000 children has observed a link between "noncow milk beverages" and below-average height. Plenty of past research suggests a diet rich in milk can have a positive effect on how tall children are, but researchers at St. Michael's Hospital in Canada wanted to know how popular alternatives, like soy milk or almond milk, stack up.
*****

Quite the neighbor! Unwashed clams not a good paving product.

A property owner in Tiverton, Rhode Island used several tonnes of clams to pave an access road, but he apparently forgot to wash them first, and now the smell emanating from the decaying road is reportedly unbearable.
*****

Our science video of the evening.
*****

Ultimately, what is the job of the government? Our government? Germany's government? Isn't protection against foreign and domestic enemies, number 1? Not so in Germany.

In Berlin, a court acquitted a 23-year-old Turkish man of rape because his victim could not prove that she did not give her consent. The court heard how the man shoved the woman's head between the steel bars of the headboard of a bed and repeatedly violated her over a period of more than four hours. The woman cried "stop" and resisted by scratching the accused on the back, but at some point she stopped resisting. The court asked: "Could it be that the defendant thought you were in agreement?"

Don't judge too harshly. We aren't too far behind Germany.

The ONT's opinion. Anyone that sexually assaults a child deserves an immediate death sentence. I've got your Sharia right here.
*****
The ONT Musical Interlude
June 13, 1995, Alanis Morissette released her studio album, Jagged Little Pill. The album went on to sell over 30 million copies world-wide, and made Morissette the first female Canadian to score a US No.1 album. 'Jagged Little Pill' featured the massive hits, 'You Oughta Know', 'Hand in My Pocket', 'Ironic', and 'You Learn'. via thisdayinmusic.com

Hmmmm...... Your humble Cob did not know this.
*****
June 13, 1975, Peter Frampton played the first of two nights at the Winterland Ballroom, San Francisco, California. Recordings from these two shows were used as part of his No.1 double album 'Frampton Comes Alive'. It became the best-selling album of 1976, selling over 6 million copies in the US and Frampton Comes Alive! was voted "Album of the year" in the 1976 Rolling Stone readers poll. It stayed on the chart for 97 weeks.
*****

After Frampton what comes next? Why of course a Frank Zappa spoof on Frampton. NSFW
*****
The 50s, I like Ike. Happy Days and Fonzie and LSD. LSD and art.

In the 1950s the US government did a lot of experiments with psychotomimetic drugs (in fact, as anybody who's seen or read 'The Men Who Stare At Goats' will know, the US government used to do all sorts of weird and wonderful experiments). One of these experiments included feeding human test subjects measured quantities of LSD and then monitoring their ensuing behavior.
*****
The UK election recap via Paul Joseph Watson
*****

First it was a one child policy. Now it is a one dog policy.
*****
Water and duct tape, not a good combination. Genius Award Winner.
*****
Remembering where he came from. Tonight's Feel Good Story of The Day.
*****

Tonight's ONT has been brought to you by Location, Location, Location.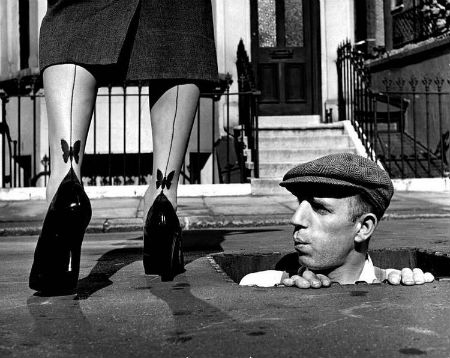 Notice: Posted with permission by AceCorp, LLC. The expiration date of this ONT is similar to that of the clam highway. Proceed with caution and health insurance.

posted by Misanthropic Humanitarian at
09:43 PM
|
Access Comments