« Saturday Gardening Thread: The Spring is Sprung [KT]
|
Main
|
Saturday Afternoon Chess/Open Thread 03-25-2017 »
March 25, 2017
Ace of Spades Pet Thread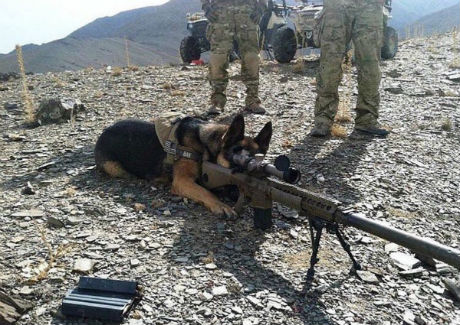 Ready, aim, fire!!!!
*****
Morons & PetMorons, sit, down, stay!!!! Enjoy
A Little of This. A Little of That.

Meet Oreo, a cat that is a nurse.

St Louis' loss is NYC gain. Dog museum is moving. h/t Hank Curmudgeon

Feel good story h/t tinfoilbaby



Meet The PetMorons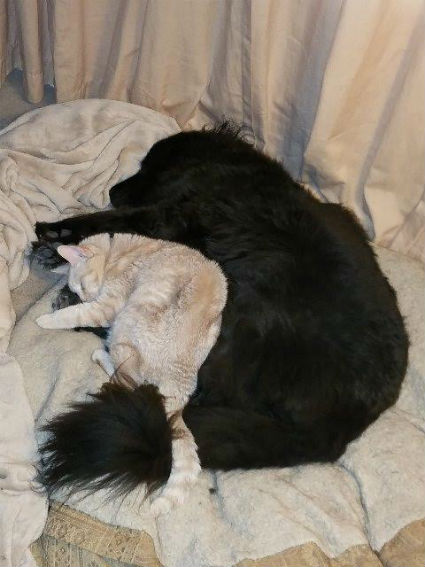 Our first submission is from youmeandtheafter.com

I've previously sent (and you posted) a picture of Renata (dog) and Neo. They're best buddies, too.
Thanks for the photo. Cute pair.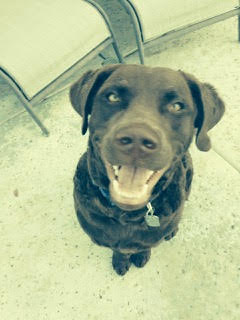 Frank sent this photo in of his 2 buddies.
These are my two dogs, MayBel the 13 year old Beagle and Cali the 5 year old pug. Both were rescue dogs from the shelter that my wife and I volunteer at out here called Help Save Pets. We were having a birthday party for my wife (a few years back) and they wanted to get dressed up as well. I am mostly a lurker, as by the time I see your posts there are already 1000 comments on them, but the one time I did post, screen name was Juddgement.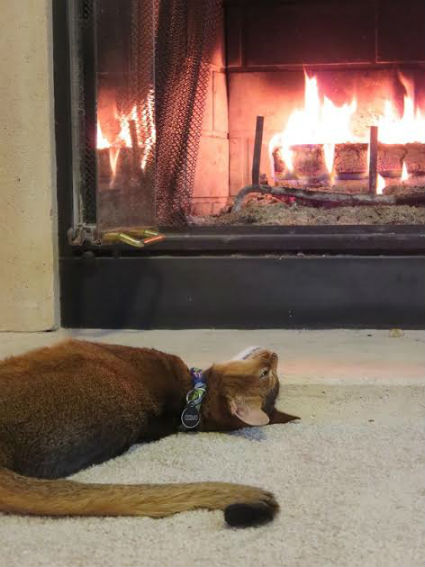 Check out the story on this mistreated cat.
Hi, I'm a long-time lurker and this is Gizmo, who's a purebred Ruddy Abyssinian. Like all kittehs, she likes anyplace warm and adores people who give her food. We got into the habit of photographing her for her breeder, who wanted to know how things were going with all her little darlings, and never got out of the habit. We've found that you simply cannot take a bad picture of an Aby! They're so picturesque, I've even done paintings of them. Gizmo had a sister named Gadget (the ever elegant) but we lost her two years back to FIP. We've been thinking about getting another cat (or two) but so far Miz Giz is perfectly content to have All Of The Attention in the house and be Empress Of All She Surveys.

-- Tankascribe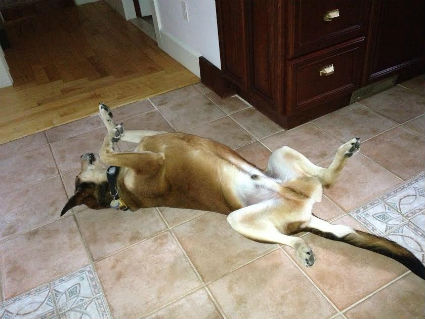 Say "Hello" to our new Lurker Leslie and her pooch, Woodrow Wilson DeLoach.
Big goof is more like it. Am new to the blog and am thoroughly enjoying it and have recommended it to a number of friends! Thanks A new peruser.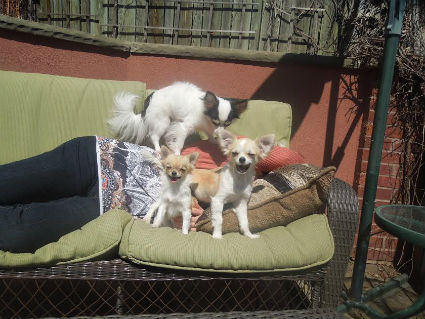 Tom shared this photo of his killer dogs.
You said you were running low on pet moron pics. Here are the killer chis eating my wife. Jake on top with Minette and Ripley grinning their evil grins.I'll miss her.

Cheers

Tom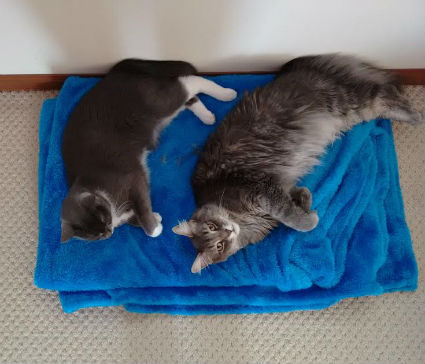 Victoria submitted this photo of her 2 cats.
I'm a daily lurker, visiting several times a day. These are my cats, Boots (left) and Smokey (right). We suspect Smokey has a bit of Maine Coon in him, while Boots is a standard grey and white short hair. Both cats are rescued barn cats, my mother-in-law having found them abandoned by their respective mothers. They came to us a year apart and are happy, spoiled cats who tussle and fight like a couple of...well, cats.

What a nice group of PetMorons. Thanks for sharing.
Does your pet want to in the Ace of Spades Pet Thread? Do you have a story to share with us? You can reach us at petmorons at gmail dot com.
Thank you for stopping by this afternoon. Have a great weekend!!!

posted by Misanthropic Humanitarian at
03:00 PM
|
Access Comments