« Thread below the Gardening Thread: Novel Theory about Muslim Immigration [KT]
|
Main
|
Ace of Spades Pet Thread »
March 25, 2017
Saturday Gardening Thread: The Spring is Sprung [KT]
The spring is sprung, the grass is riz
I wonder where the boidie is?
They say the boidie's on the wing
But that's absoid. The wing is on the Boid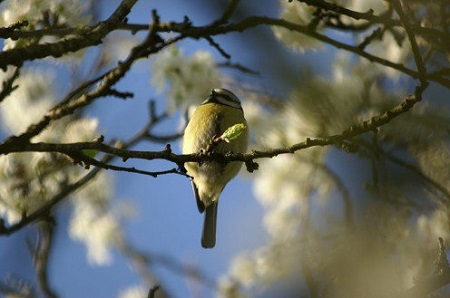 Boid in a Bloomin' Tree
Happy First Week of Official Spring, Horde! It is spring where I am. Is it spring where you are? I understand that there are some warmer storms headed for the Plains and for the South. I'm thinking that the underground refrigerator linked by Misanthropic Humanitarian in an ONT some time ago might make a suitable tornado shelter with a little re-engineering. I'm not so wild about its appearance above-ground. But once buried in the garden, the interior should hold a few Morons in an emergency.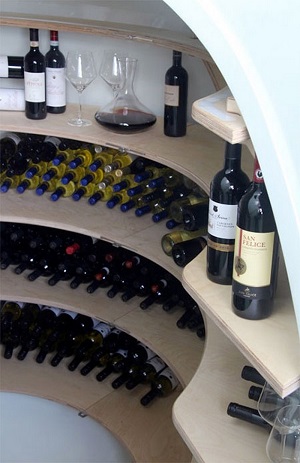 Then again, I know nothing very specific about storm cellars. Do you know anything about them?
Fiddle Leaf Figs
If you are stuck indoors because of the weather, you might as well have an interesting plant to look at. Not long ago, CrotchetyOldJarhead mentioned that he would like to have a bird of paradise and a fiddle leaf fig if he had the room. It seems that the fiddleleaf fig or Ficus lyrata, has overtaken Ficus benjamina, the Weeping Fig, in popularity. There are some nice photos of the new Glamour Fig at the link. And lots of growing tips.
You've seen them. They're everywhere. They're lush and sculptural and they make for excellent eye candy in photographs of some of the most beautiful apartments you see floating around the Internet. . .
They do have a dramatic look: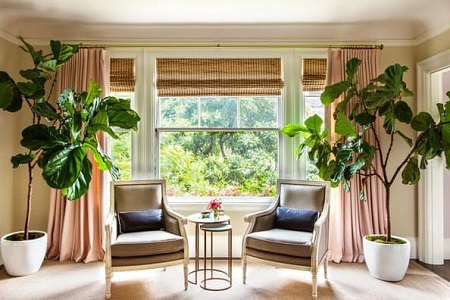 Apartment Therapy
Big plants are pricey, in the $200.00 range. But maybe CrotchetyOldJarhead could grow a smaller, cheap and easy to find fiddleleaf fig. He could keep for a while, then give it to somebody he really likes when it gets bigger. Here are ten tips for keeping your fiddleleaf fig fit as a fiddle.
Fiddle leaf figs will also grow outdoors in tropical or near-tropical climates like coastal Southern California and Hawaii. They won't take much frost.
If you need some motivation to go out and get your own fiddleleaf fig, here's the late, great Herman Johnson playing Fiddling Around, Oklahoma-style. Dance music. They got movin' at dances back then. Herman was a great guy. But he didn't know how to read music.
The fiddle is the State Musical Instrument of Oklahoma.
Oklahoma Garden Prep
The weather sounds sort of threatening in parts of Oklahoma in the near future, so maybe it would be a good time to do a little garden reading. Here's a post on the best veggies to grow in Oklahoma. Has anybody tried the Super Fantastic Tomato?
I've grown the Contender Bean. It is THE early bean for the South. Nematode resistant, developed in Alabama. Pods have a "beany" flavor after the seeds develop some. A flavor compatible with ham and onions. And potatoes.
It has another old name, "Buff Valentine". You can use the buff-colored seeds as shelly or dried beans if you like. Black Valentine is another old dual-purpose green bean. It is not as early as Contender, and its seeds are smaller. Great flavor as a shelly, though.
Contender is not a good choice for fall harvest (unless you are going for shellies). Although pods remain stringless as the seeds start to mature, they develop a plastic-like membrane when nights get cold in the fall. This is a bean for spring.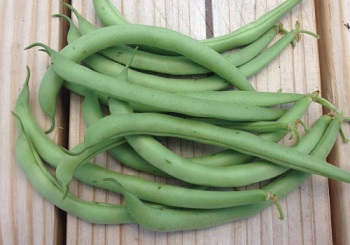 Contender Bean
You might also visit the Oklahoma State Extension site. Your tax dollars at work. I did notice that this agency puts the names of actual people who work there right on the site, along with services they provide. There is a plant I.D. service. And a Plant Disease and Insect Diagnostic Lab. One disease which gets special attention is Rose Rosette Disease. It affects garden roses, but it is particularly associated with the Multiflora Rose, a big Japanese rose bush that blooms in spring. It has gone feral in some parts of the country. The flowers smell like honeysuckle.
Rose Rosette is a viral disease that is spread by grafting, propagation or by mites. The multiflora rose is quite susceptible to mites, which is probably why it is associated with the spread of the disease. One symptom is a growth pattern called Witch's Broom, or Rosette, in which many branchlets start at the same point: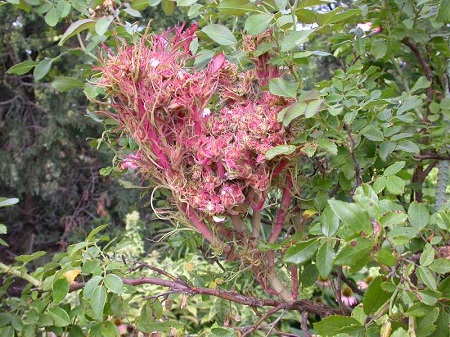 This is not how a rose should look.
So they are considering spreading this disease to control Multiflora roses even though it affects garden roses? Hmmmm. One nice garden rose is 'Oklahoma'. Very fragrant. Very tall. Does best in drier climates.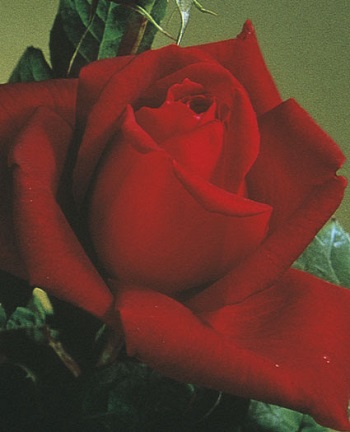 This is how a rose should look
The OSU extension agency also has recipes, like Choctaw Hunter's Stew. It's a venison stew.
Gardens of The Horde
Speaking of venison, last week in the comments, Illiniwek asked for some ideas for deer-resistant plants, including some for the edge of a pond.
Do you have any suggestions? Remember not to comment on old threads. I have a list of relatively deer-resistant plants, but I am quite useless at telling the difference between various ornamental grasses. Except for the ones I hate.
We have had some weather here in the San Joaquin Valley this week. Rain still seems strange. They had inch and a half hailstones further north in the Valley. Not good for people, pets, gardens or farms. Flooding is a possibility in the area this spring.
All our stone fruits have finished blooming. Apple bloom still pending. In our town, the city has planted two kinds of ornamental pears (the Bradford type pears, Callery pears). One blooms very early and the other, which I think is prettier in bloom, just finished blooming. Wish I knew which cultivar it is. "The Authorities" in many places are trying to stamp out Callery Pear hybrids because they are considered to be invasive.
Oklahoma Redbud is also blooming here. Always nice to see in spring. Anything interesting going on in your yard or garden? Or your neighbor's?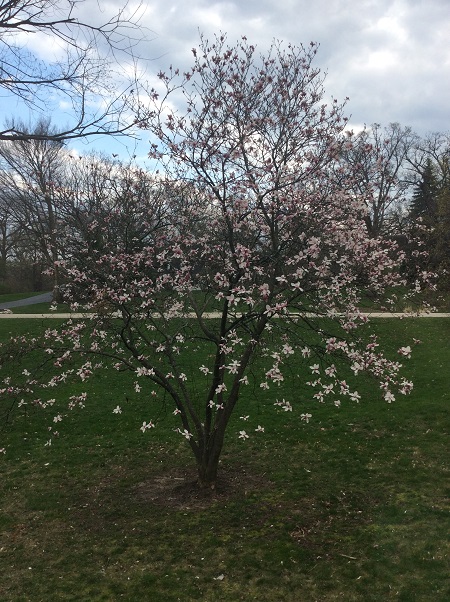 Spring Blooming Trees
Hope you have a great week, with a little time to garden.

posted by Open Blogger at
12:12 PM
|
Access Comments