« Hurricane Matthew- Wednesday night (tmi3rd)
|
Main
|
The Morning Report 10/6/16 [J.J. Sefton] »
October 05, 2016
Wednesday ONT - I Used All The Good Stuff Last Night Edition [Weirddave]
Damn, I'm not sure I have any good content for tonight. You guys know you can send me stuff for the ONT, right? @Weirddave on GAB and @Weirddave0 on Twitter.
Chili
Anyhow, Brent Cochran sent me this. I dunno why he didn't send it to CBD for the food thread, but lets start out with a picture of Brent Cochran's homemade chili: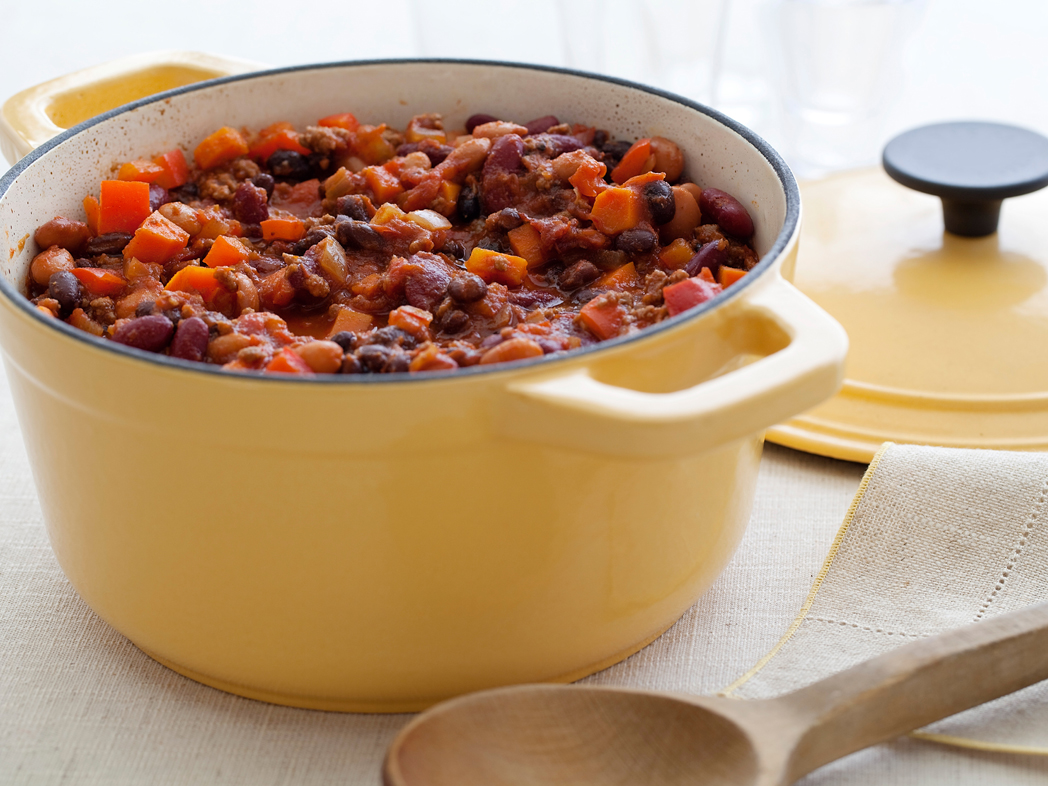 Brent's a good guy*. Just don't wear a skirt around him, he freaks out.
S-M-R-T
32 People Who Will Probably Make You Feel Smart

Most Likely a Hillary supporter
Some of these are just brain farts, and some of these are truly astonishing gaps in knowledge. I once watched an impeccably made up lady pull her Mercedes into a 7-11. She came out with a quart of oil, fumbled around for a minute until she got the hood open, and then poured the oil right on top of her engine. I suppose her oil light had gone on. I started across the parking lot to help her, but she pulled away (in a cloud of smoke) before I could get to her. Sometimes being afraid to display ignorance reveals a deeper ignorance.
Someone sent me this picture a while back. This isn't ignorance, it's just Bawlmer. That's a zink. We warsh our hans in it.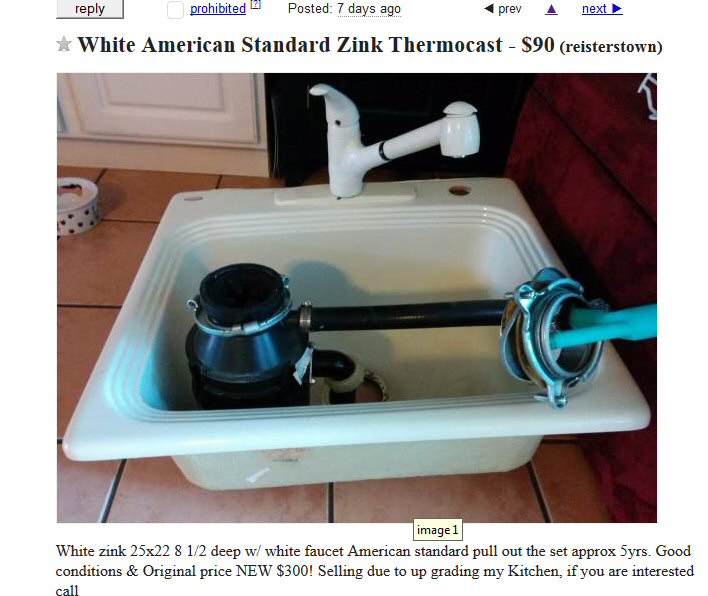 This on the other hand...
Oy.
Feel Good Story of the Day
Incredible recovery of the Nigerian 'witch child' who was left for dead by his parents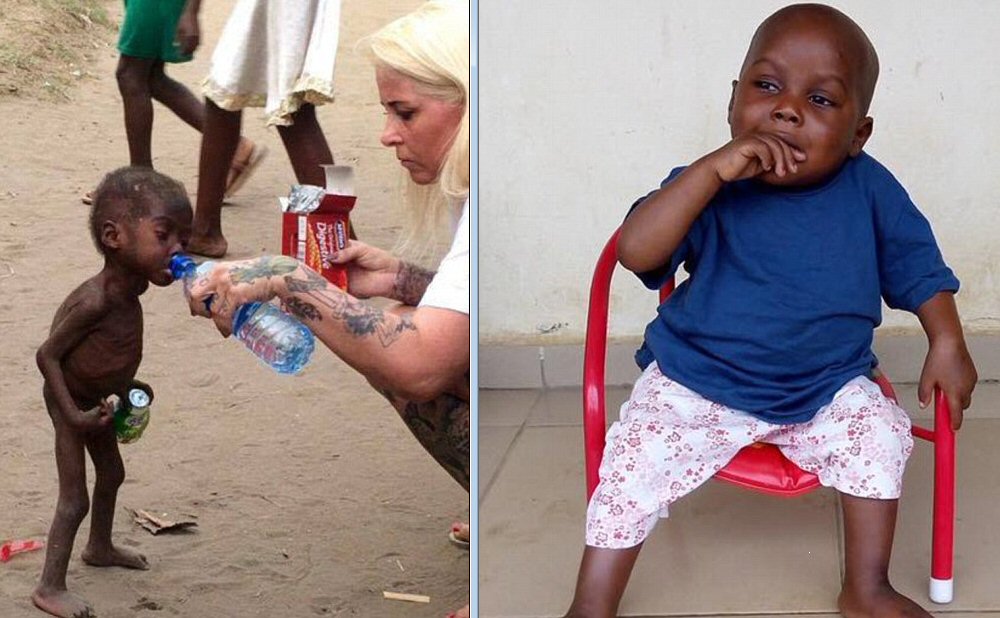 People can be so damn good if we let them. This Anja Ringgren Loven is doing damn good, damn hard work. The change in that little boy is remarkable.
We Done Bitches
Interesting choice of wording on Edmonton road sign.
I have a fantastic sense of direction. I took my wife unerringly to my grandparent's old house in Florida, despite not having been there in 20 years and never having driven down there. We were driving and it was just "Hey, I think we're close to..." and off I went. This is true just about everywhere I go. I may get lost, but I can always get back to where I came from at the very least.
Everywhere that is except Edmonton. For some reason I get lost in Edmonton like nobody's business. I dunno why. Magnetic fields, maybe. It's a mystery.

Great Moments in Golf

Fan heckles European team during practice. They throw down the gauntlet, "You think you can do better?" A c-note on the green, just to up the pressure. You'll never believe what happens next! Click here to see!.

World's Ugliest Dog Competition
I Have Fought a Good Fight, I Have Finished My Course, I Have Kept the Faith
Remains of Pearl Harbor's hero priest identified after almost 75 years

Greater love hath no man than this, that a man lay down his life for his friends. -John 15:13 (KJV)

A Stupid Time to be Alive
British man wins Ig Nobel Prize for living as a goat in the Alps
Taxpayer funded, no doubt.

News You Can Use
Analysis: Is it lawful self-defense to "run down" rioters surrounding your vehicle?
Certainly if the protestors attempt, or reasonably appear to attempt, to forcibly enter the blockaded vehicles, this would constitute reasonable grounds to fear an imminent deadly force attack.  Such conduct would include the smashing of windows or attempts to force open doors.  The same applies to attempts to set vehicles on fire, or to flip vehicles over.
Note that a defender need not necessarily wait until the protestors have turned violent against his particular vehicle.  If they have begun threatening or using deadly force against other blockaded vehicles it is reasonable to infer that your own vehicle is likely to be next — you are, after all, legally entitled to defend yourself not just against the danger already occurring to you but also against the danger that is about to occur, that is imminent.
I caution, however, that you can't just speculate that some danger about to occur, you must be making a reasonable inference from actual evidence (e.g., observations) around you.  "For all I knew they were about to start setting cars on fire," is not enough, that's mere speculation.  "I saw someone approach with a Molotov cocktail," or "I saw other vehicles ablaze" is, in contrast, evidence from which one can reasonably infer an imminent threat.
Tonight's ONT brought to you by Banana Forts: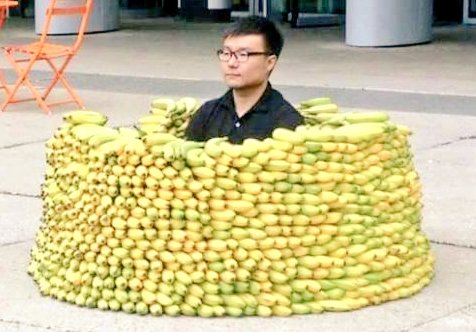 The Yahoo Group gets hard to clean blood stains out of all types of fabric.
*Brent and Alex's Drift Compatible podcast. Also, on a serious note, Brent and his family will be evacuating ahead of Matthew tomorrow. Let's keep them in our prayers.


posted by Open Blogger at
10:45 PM
|
Access Comments