« Mid-Afternoon Open Thread [CBD]
|
Main
|
The Northeast? Patriotic? [CBD] »
July 04, 2016
Independence Day Gun Thread [Weirddave]
(This went up late Saturday night, just bumping it until more content shows up.)
OK, it's Independence Day weekend, and what could be more American than celebrating the tools that enabled our countrymen to resist the most powerful nation in the world in a bid for freedom?
Gun of the Week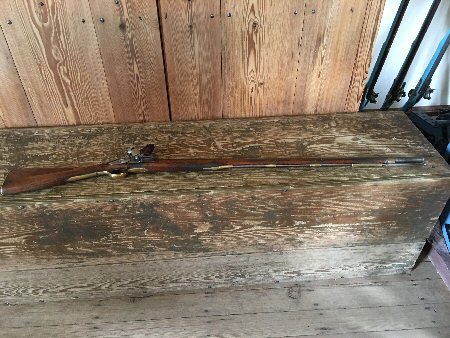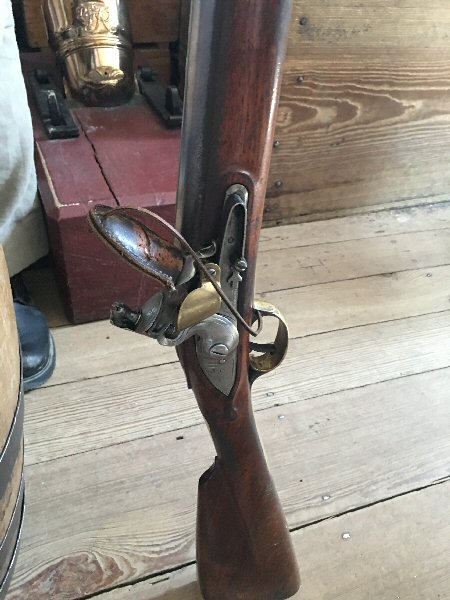 A Well Regulated Militia
Being Necessary to the Security of a Free State,
The Insurrectionist They Would Have Me Be

The Right of the People to Keep and Bear Arms

Shall Not be Infringed.
The Meaning of 'Shall Not Be Infringed'
Mass Shooting at a Popular Nightclub
Shots rang out at the Playoffz nightclub at 105 B Little Mountain Road before 3:30 a.m. Sunday, according to an incident report from the Spartanburg County Sheriff's Office. Deputies believe Thompson got into an argument with another man and began firing into a crowd of people outside the club, Lt. Kevin Bobo, a Spartanburg County Sheriff's Office spokesman, said in an email. Three people were shot. Another man who was shot at returned fire with his own handgun and struck Thompson in the leg, he said. He acted in self-defense and has a concealed weapons permit, so he's not being charged, Bobo said.
No media frenzy. Funny, that. A real puzzler.
It Begins
Hawaii becomes first U.S. state to place gun owners on FBI database
This requires a reasoned, measured, calm response.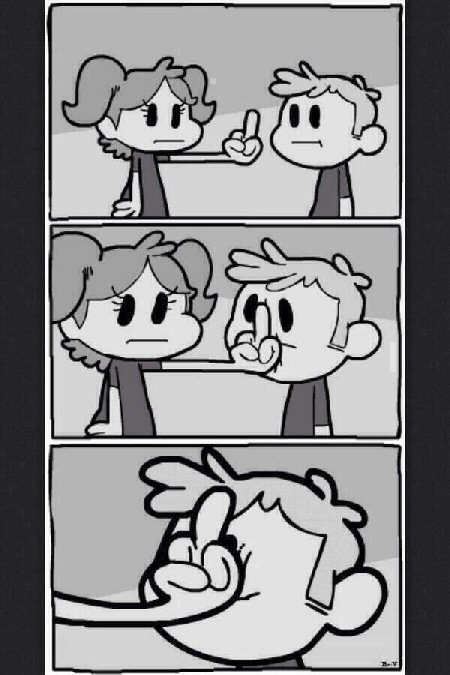 On the Other Hand
Wish that I was on ole Rocky Top, Down in the Tennessee hills
As of July 1, if a handgun carry permit holder in Tennessee is injured, suffers bodily injury or death, incurs economic loss or expense, property damage or any other compensable loss on a property posted as a gun-free zone, they can sue the person or entity who stripped them of their right to self defense.
Now THAT'S what I'm talking about! About damn time, lets hope this stats a trend. Gun free zones are nothing but a giant barrel where criminals and terrorists go looking for fish. Unfortunately, they also put language in the bill that neuters the entire thing. Same old shit, even in Tennessee. Read the article for details.
GOTW Answer
That right there is the legendary British Land Pattern Musket, commonly known as the "Brown Bess". A .75 caliber flintlock musket, this was the gun our forefathers used in the very first Brexit. There is some controversy over the nickname, some people claim it was named after Elizabeth I, while others believe that the name is an Anglicization of the German "braun buss" meaning "strong gun". This particular example is housed in the armory at Williamsburg, Va., and the reenactor on duty told me that it was an original, not a reproduction. Williamsburg is a wonderful place, I highly encourage anyone who hasn't visited to make a date this summer to go. Make sure to give yourself a couple of days so that you can see Jamestown and the Yorktown battlefield as well. The décor of the governor's mansion alone is worth it, how can you not love a house whose foyer features ornamentation like this?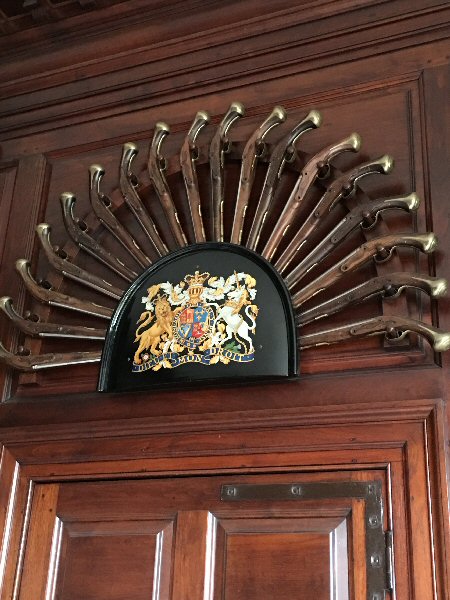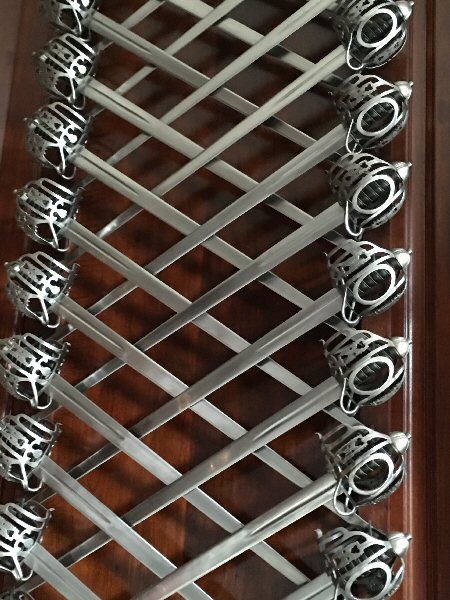 Empowerment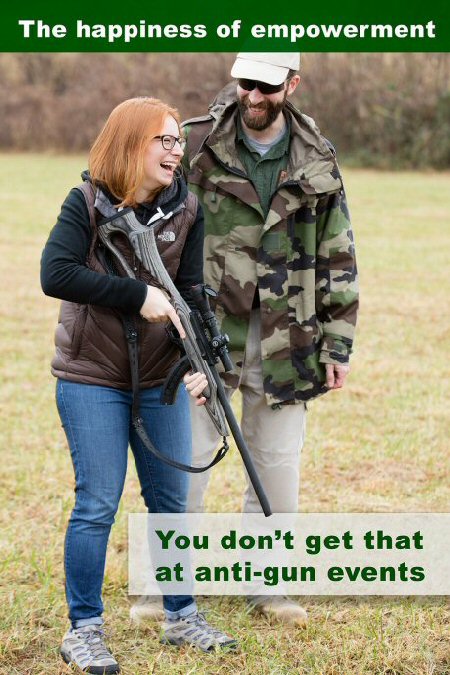 History Lesson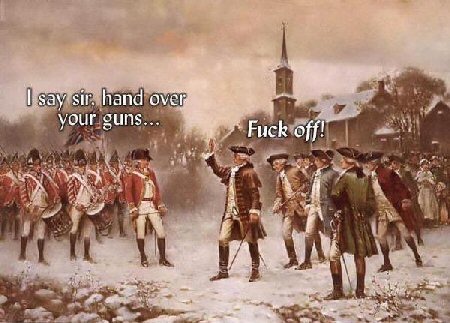 Here's wishing a safe and happy Independence Day to all of you from all of the open and co-bloggers here at Ace of Spades. Have fun, blow shit up (safely), and if you get a chance, head down to the local range and turn some money into noise. The Founding Fathers would have wanted it that way.
Today's gun thread brought to you by 'Merica.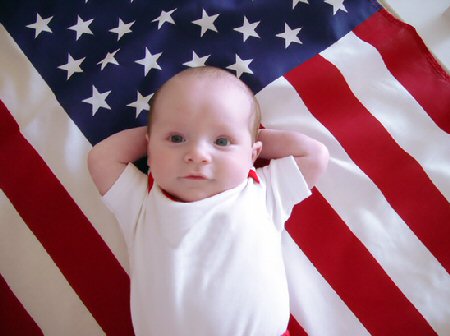 posted by Open Blogger at
05:00 PM
|
Access Comments