« Saturday Gardening Thread: DO Look Down! [Y-not and KT]
|
Main
|
Saturday Afternoon Chess/Open Thread 04-16-2016 [OregonMuse] »
April 16, 2016
Ace of Spades Pet Thread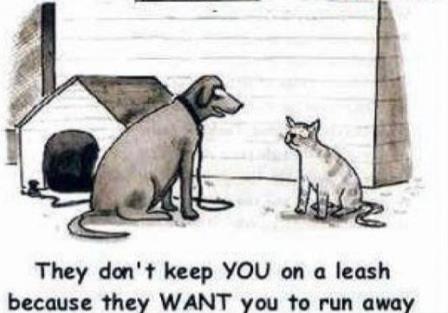 Well, you can either clean up the yard, litter box or sit down and enjoy the pet thread. Really, the poop can wait.
Interesting pet and animal news

So we have been at this Pet Thread for a couple of months now. We have been overwhelmed with photos from you Morons. A couple of things have stood out. There have been an incredible array of breeds and names for your pets. So, we are curious as to why you chose your breed of pet and why did you name it that particular name? Did you go to a web site for naming tips? Did you select your breed by doing research as well? Did you have pets growing up? Or did you jump into pet "ownership" as an adult?
Meet the Moron Pets
Vicious Pomeranian owned by jrg. This dog was brought up on The Ohio State University Buckeyes football team. Saying Michigan is a no-no.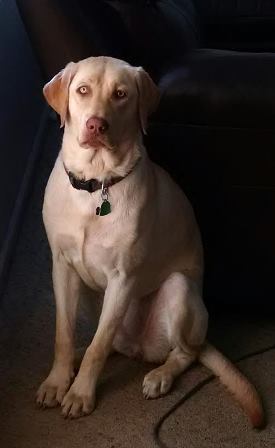 Meet Cheyenne, a Chocolate Lab with recessive pigment. Antisocialist calls her a Milk Chocolate Lab.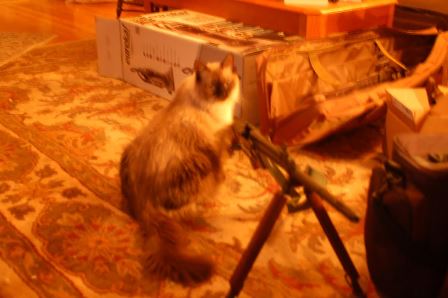 So this is red1c4's Smokie. Smokie was a resuce cat. Hope red1c4 is around to tell the story of picking this cat up from the rescue shelter.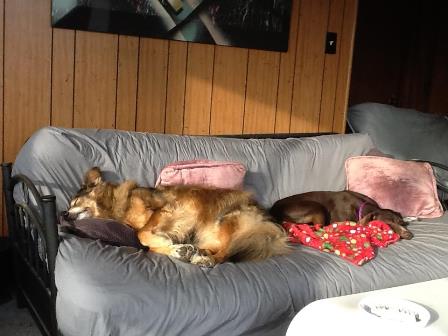 Moron, SOB Van Owen, submitted this snap shot of his 2 hard working dogs Pirate & Layla. Surprised one of the dogs isn't named Carmelita.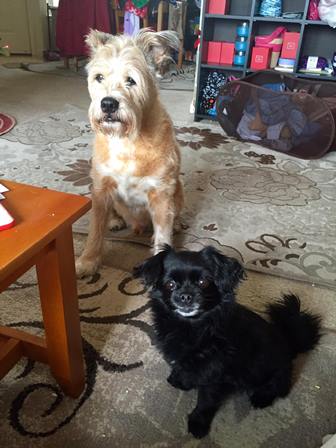 We have a lurker by the name of shoutingboy. His pals are Max & Bella. Once again another pair of mistreated animals makes the Pet Thread.
<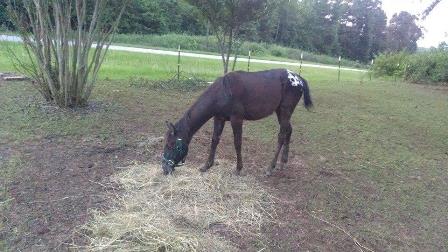 Country Singer shared a photo of his 2 year old filly Flury. He said he would split any horse race purses with the Horde.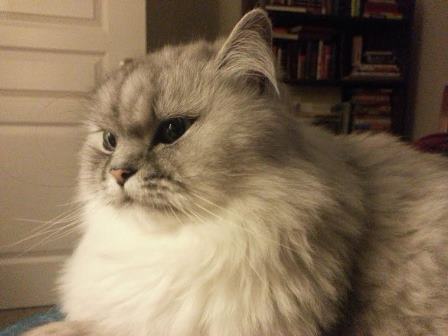 Per commentator CozMark he was adopted by this cat Woodstock. He had been a dog guy and this cat moved onto his property until taken in.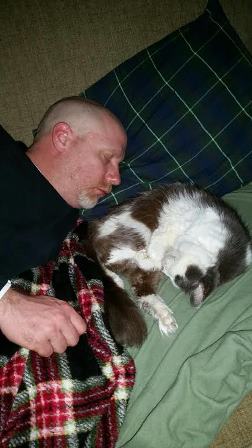 Christopher submitted this photo of himself and his late cat Mr. Rando. Looks like you lost a good buddy there.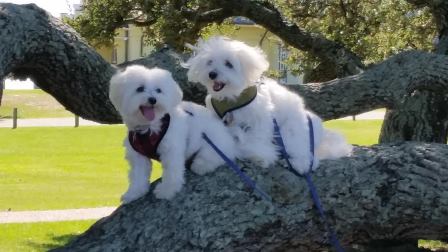 Interesting story about this pair of K-9s. They were found abandoned in a National Forest. Biancaneve named them Edgar & Agatha in honor of mystery writers. Who could abandoned these? Ugh.
Well, that concludes yet another edition of The Ace of Spades Pet Thread. We wish to thank you for your contributions. If you would like to contribute photos, tips, news, etc. you can at petmorons at gee mail dot com.
Note petmorons at gee mail dot com


posted by Open Blogger at
02:43 PM
|
Access Comments