« Thread Below the Gardening Thread [Y-not]
|
Main
|
Ace of Spades Pet Thread [Misanthropic Humanitarian] »
April 02, 2016
Saturday Gardening Thread: April Fools [Y-not and KT]
Good afternoon, gardening morons and moronettes! Today's thread is brought to you by the cabbage:
In honor of April Fools Day (which was yesterday, for those of you lacking a calendar), here are few hoaxes, tricks, and silliness from the plant-world.
I doubt it escaped the Morons' attention, but nearly escaped mine... yesterday this happened:

(Safe link to Mashable.)
Plant Hoaxes
Courtesy of Hoaxes.org a list of plant life that only existed on April 1st. I liked this one:
The German Gardener's News, edited by Herr Moller, issued an April Fool's Day edition that discussed various botanical discoveries. For instance, it was revealed that scientific investigation had discovered varieties of flowers that were so phosphorescent they gave sufficient light to read by. "Under proper conditions the flowers of the clematis glow like stars, while sunflowers, if correctly nurtured, make it quite possible to read a newspaper by their unaided light." An accompanying photograph showed Herr Moller reading by the light of sunflower lamps in his garden at 10 o'clock at night.
But wait, there's more!
Flash-forward a century and you'll find that that hoax may become a reality:
Hoping to give new meaning to the term "natural light," a small group of biotechnology hobbyists and entrepreneurs has started a project to develop plants that glow, potentially leading the way for trees that can replace electric streetlamps and potted flowers luminous enough to read by.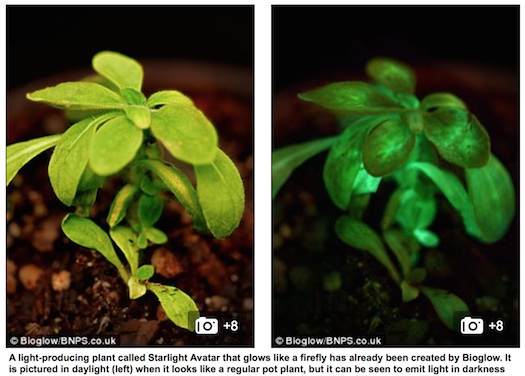 You can read about the state of their project as of last year.
Spaghetti Tree
One of the most famous hoaxes of all time is from a 1957 British television broadcast of the Spaghetti Harvest:
The Swiss Spaghetti Harvest hoax generated an enormous response. Hundreds of people phoned the BBC wanting to know how they could grow their own spaghetti tree. To this query the BBC diplomatically replied, "Place a sprig of spaghetti in a tin of tomato sauce and hope for the best." To this day the Panorama broadcast remains one of the most famous and popular April Fool's Day hoaxes of all time. It is also believed to be the first time the medium of television was used to stage an April Fool's Day hoax.
As we saw with the glowing sunflower, the "spaghetti tree" is almost a reality. Although there is no spaghetti tree, one can mimic that by growing spaghetti squash on a trellis or an arch. More ideas at this blog post.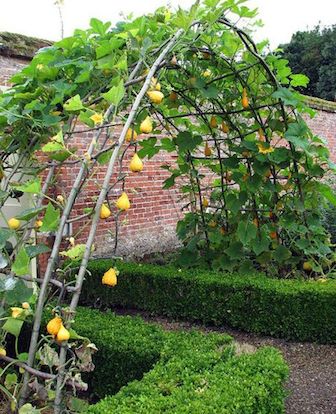 I have to admit, I'm a bit skeptical about growing spaghetti squash this way because it just seems too large for it to work. Have any of you tried growing spaghetti squash or other large squashes this way?
I'm particularly curious because last week we finally had our fence completed, complete with a pergola, so we are still looking for ideas of vines to try.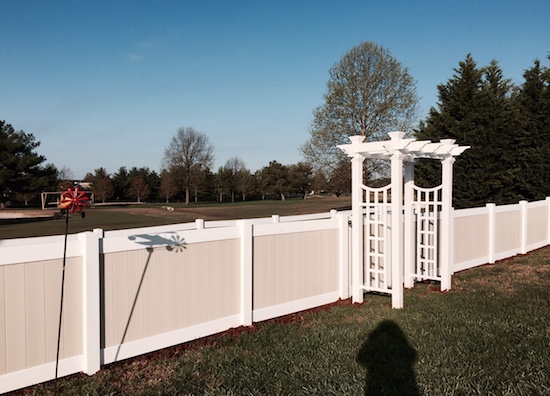 We're in Zone 6b and have deep red clay soil. I'm thinking of using white planter boxes so I don't have to struggle with our soil. (The lumps of dirt the fencing contractors dug up are like terra-cotta when they dry out!)
Fooled You Pepper Plants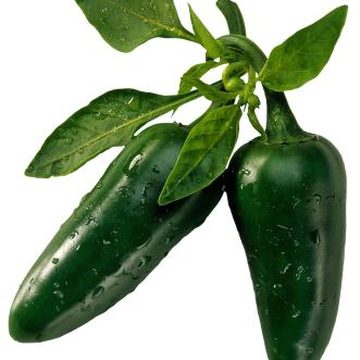 KT has covered peppers quite a few times during past Gardening Threads, but here's one I don't recall her covering: the Fooled You Pepper Plant:
Jalapenos contribute a particular flavor all their own to cuisines ranging from Mexico to South America to Asia. Originally a South American native, evidence suggests peppers were domesticated as early as 3300 B.C. and were grown in North America by the 16th century. Since jalapenos are best recognized for their heat, heartburn suffers may have reluctantly eliminated the tasty treats from their diets, but the "Fooled You" pepper brings back the flavor without the pain.
I imagine a bunch of you die-hards are screaming "Sacrilege!" right now, but I am curious if any of you have tried these peppers. I enjoy spicy foods, but sometimes I really do just want the flavor without the pain. Are these any good?
Speaking of flavorful peppers without all of the heat, if you haven't tried them before, I can recommend both Shishito and Padron peppers. Shishitos are becoming more commonplace at Japanese restaurants. Padrons can be found on occasion at Spanish (not Mexican) restaurants. Both can prepared simply. Here's one method, but they also do well on the grill or sauteed in olive oil.
I've successfully grown each when I was living in Utah. I assume they'd do well here in Kentucky since it seems most peppers like warm climates.
More Plant Trickery
Speaking of plant hoaxes, here's something:
According to Discovery News, the South African Ceratocaryum argenteum, which looks like a grassy shrub, has evolved to produce seeds that look and smell like the droppings of antelope, a prime source of food for dung beetles who typically roll the feces into a ball and bury it for later consumption. This means that the plant is basically fooling the beetle into planting its seeds in a ball of fertilizer, which, in turn, generates another Ceratocaryum argenteum taking root.
Many plants are masters of deception. You can read about some others here.
Not A Hoax
Finally, believe it or not, this is not a hoax:
Proving that there is a customer for nearly every product (except Trump Vodka), Mystery Potatoes are a thing. (On a related note, another would-be entrepreneur was less successful.)
I don't see the appeel! (Har-dee-har-har)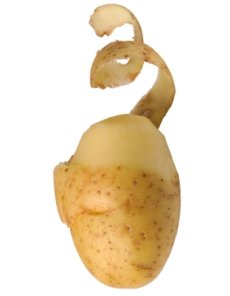 Don't throw away your potato peels.
Now, heeere's KT:
Dandy Lions
Thanks to the fine research of Misanthropic Humanitarian, I learned that Monday was National Weed Appreciation Day. This is a celebration whose origin seems to have been lost in some misty, weed-choked recess of the internet. Have you taken a moment to appreciate a weed lately? How about the dandelion?
Do you remember as a small child the fun you had with dandelions? They actually serve many useful purposes. . .
Last week, one of our Gardening Morons had been picking dandelion greens for a delicious Easter salad with Pennsylvania Dutch Hot Bacon Dressing. For those who love dandelions, here is a summary page on their benefits, uses, precautions and possible interactions from the University of Maryland Medical Center.
SciFi Chicks like Dandy Lions
Do you like dandelions or maybe resent them?
I have never made a Dandy Lion from dandelions, but I was intrigued by them as a child. I made straws for drinking milk from the stems, after blowing the seeds with their little parachutes away. I ate the sepals (well, the inner bracts) from dandelion flower buds. The leaves were too bitter for me.
I also spent time as a child helping my father rid the lawn of dandelions. A fair number of gizmos have been invented primarily for this task. And those are just the non-chemical controls. I remember a long tube you filled with water and an effervescent 2,4-D tablet. Then you walked around bouncing a spring-loaded trigger tip on dandelion plants, which would get all funny and curly before they died. Anybody else remember something like that?
If you would rather eat dandelions than fight them but you don't want to gather just any old wild plants from the north side of the barn, you can buy seeds for culinary strains. They generally have larger leaves and are more upright than wild dandelions. Cultivated dandelions are sometimes tied for a few days before harvest to blanch the inner leaves (to reduce bitterness). One cultivar is said to be self-blanching. I expect that keeping the plants well-watered would also help moderate bitterness.
Speaking of wild dandelions, there is an endangered California Dandelion. Just to make things confusing, there is also a large-flowered plant of a different genus known as the "California Dandelion". It is not endangered. The endangered California Dandelion can cross-breed with common dandelions, further endangering it. The endangered dandelions look pretty much like common dandelions too. They grow in sort of marshy areas.
California Dandelion - the endangered one
There are two species in the genus Taraxacum which are commonly found as weeds in our yards and gardens. Both are entirely edible. They have some interesting anatomical features. The little parachutes that form on the seeds develop from specialized sepals surrounding the many individual flowers in each flower head. Seeds can form asexually. No pollination is needed, even though the flowers are often visited by bees and skipper butterflies. The round seed heads covered in little parachutes are called, appropriately, "blowballs".
I guess the French sometimes use dandelion flower buds as substitutes for asparagus tips. You can make an intense yellow dye from the flowers, or an intense magenta dye from the entire plant. Then there are the more common uses, such as salads, soups, etc. Maybe someone has a favorite recipe. From the Wiki:
The flower petals, along with other ingredients, usually including citrus, are used to make dandelion wine. The ground, roasted roots can be used as a caffeine-free dandelion coffee. Dandelion was also traditionally used to make the traditional British soft drink dandelion and burdock, and is one of the ingredients of root beer.
But perhaps you would like to avoid one of the "spring tonic" effects of the dandelion, which inspired the French to bestow upon it the delicate name "Pissenlit". There are some other salad greens with dandelion-like leaves. Some would extend the "dandelion" season. Italian dandelions are actually a type of chicory. Some cultivars have red stems.
Italian Dandelion Flowers
Other dandelion stand-ins include wild arugula and a few strains of regular arugula bred to resemble wild arugula. There are also some new, piquant mustards that look a lot like dandelions. Let me know in the comments if you are interested in seed sources.
Quick Hits
It looks like the Farmer's Almanac is helping us prepare for the Zombie Apocalypse. There are several garden denizens in their list of Ten Edible Bugs and How to Eat Them. . . . "10. Pillbugs (sowbugs)—an insect related to lobster and shrimp. Boil or sautee briefly in butter."
Just like a tiny little lobster! Bon Appetit!
How to safely transition Meyer Lemon Trees from indoors to outdoors.
I wonder why lemons remind me of spring? Happy Spring, Horde!
Y-not: Thanks, KT!
To close things up, FEED ME:

What's happening in YOUR gardens this week?


posted by Open Blogger at
12:30 PM
|
Access Comments