« Ugh: Fox News Calls Ohio for Kasich
And Calls NC for Trump
And Illinois Too
|
Main
|
Morning Thread (3-16-2016) »
March 15, 2016
Overnight Open Thread (3-15-2016) – Not Nam, There Are Rules Edition
Like I'm going to waste good material on a primary night. Homey M. don't play that game.
Semi-related: The Punishment ONT yearns.
I share many of the New Urbanist ideas for cities, but I can't cast my lot in with the group because they are screwball-daft when the subject of cars comes up, and will entertain any inconvenience as long as it's anti-car. I don't want to ride a got-damned bicycle to work. Most people don't. Period. So you have to force them out of their cars into something else. If a neighborhood is made sufficiently inconvenient for cars, some will adapt, and some will find a home in a place where they can have a car. That's your choice. If you stay, fine; glad you're happy. If you go out into the far-flung exurbs because you want to drive, and are willing to endure a few inconveniences, then fine; that's yhour choice. You'd think the Critics of Everyone Else's Choices would be happy that people are living far out and taking the train in, but no, a fresh new horror has revealed itself as people continue to show the depthless roiling stinky-pitch of their hearts:

'While city planners generally welcome transit hubs to their community, they are concerned that, if improperly located, the stations will actually increase sprawl by encouraging people to drive to rail stations instead of walking, biking or taking the bus.'

People are driving to the train.

And PARKING.

-- James Lileks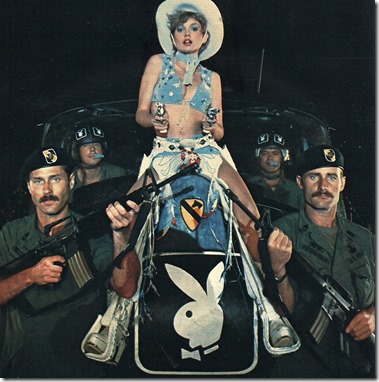 Remember that marketing slogan for Volkswagen? Fahrvergnügen meant the enjoyment of driving. But that seems to be fading, as a recent study show fewer adults are getting driver's licenses (why bother when you have Uber, Lyft, and, in due time, "autonomous" vehicles?). A friend's husband recently told me he couldn't wait for driverless cars for his daughters-it's so dangerous out there! But it's always been dangerous on the roads. In the latest issue of the Weekly Standard, I argue for common sense, although it's clear I'm not winning the argument.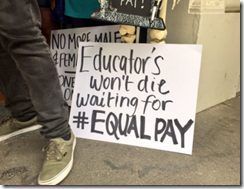 It's All Happening at the Baptist Disco
Airlines Soon to Introduce a Class Below Economy
So what is basic economy? For frugal travellers, it's shorthand for giving up some of the few remaining comforts of flying economy. The biggest sacrifice is losing the ability to reserve a seat when booking a flight (so be prepared for a middle seat in the back row). If you are travelling with family or colleagues, forget about sitting together. Passengers flying basic economy also forfeit their right to upgrade their seats and to change or cancel their reservations more than 24 hours after booking.
Funny Student With Goals and a Life Ahead of Him Shot Dead by Homeowner
You will never guess his name.
There Is No Good Reason We Can't Make A 'Face/Off' Sequel Starring Nicolas Cage And John Travolta
My reasoning for why we should make a Face/Off sequel starring Nicolas Cage and John Travolta is simple: Why shouldn't we make a Face/Off sequel starring Nicolas Cage and John Travolta? Are we worried about tarnishing its legacy? I don't see how that's even possible. We're so far down the reboot/reimagining/sequel path at this point that we'd need GPS to find our way back. One more can't possibly hurt. Hell, it could even be a good movie. Last year you probably heard "a Rocky sequel focusing on Apollo Creed's illegitimate son" and rolled your eyes so hard they spun all the way around and left you looking back at your brain. But then Creed came out and it was awesome. Face/Off 2: The Faces Are Back Off (working title) could be good. And if we hurry up and start now, we can rush it out by next year for the 20th anniversary. Hashtag nostalgia.

And even if it's not "good," it would probably still be great. Face/Off was - and is - a ton of fun because it was loud bonkers nonsense where Cage and Travolta didn't so much chew scenery as gorge on it. If you're worried those two have lost their appetites since then, please allow me to direct your attention to every single movie Nicolas Cage has made since Face/Off was released and every single thing John Travolta is doing as Robert Shapiro on The People v. O.J. Simpson: American Crime Story right now.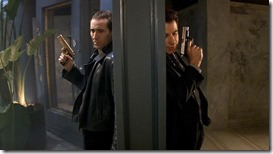 Bermuda Triangle Mystery Solved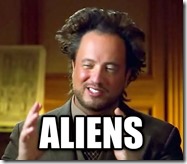 So You Need To Get Into the Water Meter...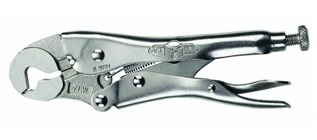 Quasi-related: Which Metal Is Right For You
Xena: Warrior Princess Comes Out in Remake
"There is no reason to bring back Xena if it is not there for the purpose of fully exploring a relationship that could only be shown subtextually in first-run syndication in the 1990s."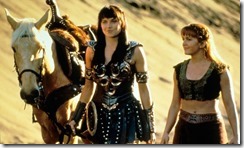 Meet Cindy Crawford's Underage Daughter
The media is engaging in its favorite pastime again. The one where it manipulates people into feeling something so that it can self-righteously chide those people for behaving exactly how it knew they would. Currently the media is making us want to fuck Cindy Crawford's fourteen-year-old daughter, Kaia Gerber. They're putting her in magazines, dolling her up in makeup, and calling her Crawford's lookalike. Just don't agree.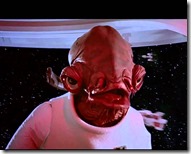 Know Your Enemy: The Ginger, Part XIX
The Yahoo group is for closers only.
Tonight's post brought to you by zap'em with your sirens, man:
Notice: Posted by permission of AceCorp LLC.

posted by Maetenloch at
10:17 PM
|
Access Comments