« Kent State Professor Under Investigation for Supporting ISIS
|
Main
|
Morning Thread (1-20-2016) »
January 19, 2016
Overnight Open Thread (1-19-2016) - Words - So Many Words Edition
Two thousand years ago, a Roman could wander the known world confident that he would be unmolested by local unruly elements, protected only by the statement "Civis romanus sum," I am a Roman citizen. His confidence stemmed from a demonstrated assurance that any group that dared attack a Roman would trigger a response in the form of a Roman legion, which would deal swift and brutal justice. Juxtapose this image of a previous world-spanning hegemon with the image of ten American Sailors kneeling on the deck of their own vessel with their hands clasped together over their heads. It is an image of indignity and failure that is accompanied by the smell of rotting power.

...This is where we find ourselves today, kneeling on the world's stage, with our hands clasped over our heads, all the while trying to convince ourselves that this new position demonstrates our strength and earns respect. Civis americanus sum, I am an American citizen. Let the molesting begin.

-- Jerry Hendrix
Meanwhile, Mann himself is now saying the satellite temperature record (which just whirrs away in space "unadjusted" ) is, like, totally unreliable. As Josh points out in the cartoon above, if you want a reliable temperature record, Mann's method is to use a single tree in Quebec's Gaspé peninsula that can tell you the precise temperature for the northern hemisphere - for New York, London, Cairo, Moscow, Beijing, the works - for an entire quarter-century at a time. Only deniers use mumbo-jumbo like "satellites"; a real scientist simply rubs his magic tree until it produces the desired treemometer reading.

-- Mark Steyn
I particularly enjoyed the bit where the author took his not-very-hidden anti-Semitism and turned it into ostensible anti-Catholicism*. Well, 'enjoyed' is not the right word, of course. But it's not entirely the wrong one, either.

-- Moe Lane in Some day, sites like Salon will be able to talk about religion.
I see only two solutions to Oscar-related "race rows": equanimity in the face of disappointment, or quotas. Yes, quotas, whether explicit or implicit. These would be insulting and outrageous, of course: "black slots" at the Oscars. The very notion is repulsive. But the other route, equanimity in the face of disappointment, can be difficult, for all sorts of people.

-- Jay Nordlinger
So it's gonna be Oscar quotas then.
The NYC commission, who have nothing else important to work on since NYC is an ideal city with no problems, no crime, and no other issues, anyway the commission considered a city regulation forbidding anyone in the city from putting salt in their food before sale.

Among other problems, a bunch of bakers went to the commission to inform them that you cannot make bread without salt because the yeast won't rise. Details, details... It's one more aspect of the encroaching nanny state, and I say this: you will take my salt shaker away from me when you pry it out of my cold dead fingers.

-- Steven Den Beste in Season To Taste
Welcome to 2016: Univision Has Bought The Onion
And no this isn't satire. And don't expect any more Mexican jokes in The Onion either.
Politifact Tries to Retcon the Ending of the 1979 Iranian Hostage Crisis
Reagan had absolutely nothing to do with it you see.
We flagged Rubio's comment as a misleading framing of history. Reagan's inauguration in 1981 may have coincided with the release of the hostages, but historians say it did not cause it. Instead, the Iranians had tired of holding the hostages, and that the administration of Jimmy Carter did the legwork to get the hostages released.

...It's a GOP talking point we've debunked before. In 2012, Republican candidate Mitt Romney said, "I believe the right course is what Ronald Reagan called peace through strength ... There's a reason why the Iranians released the hostages on the same day and at the same hour that Reagan was sworn in." We rated his claim Pants on Fire.

...Despite the showy announcement, scholars of the period say that Reagan did not play any significant role in freeing the hostages.
Well except for his very existence, his implied threats of military force against Iran, and his imminent control of the White House and the US military.
And Steven Hayward points out that even the Washington Post editorial page the day after the hostage release gave Reagan's reputation credit:
"Who doubts that among Iran's reasons for coming to terms now was a desire to beat [Reagan] to town?"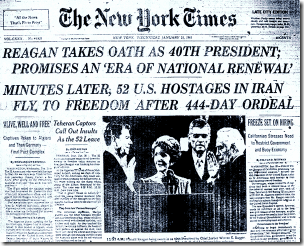 So Pam Anderson Went to France and Babbled to the French Parliament About Food or Something
This is all seems rather dramatic. The Russkies let Pamela Anderson into the Kremlin last month and quietly listened to her drone about whale hunting they will never stop while they mentally undressed her. And mentally dressed Putin who started fucking Anderson mid-presentation while on horseback carrying a shotgun because he's Putin and he's one bad ass motherfucker and does shit that would make Obama cry.

That cliche bit about France being our oldest ally is some bullshit line politicians like to say when trying to make people care what happens to France who for their part hate our guts. I'm not buying it. You're not good enough for Pamela Anderson. That's a low fucking bar. Take our un-vetted Syrian refugees and we might call it even.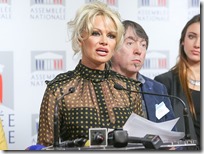 "Sometimes we do not dare to say how things really are because we believe it will play into the hands of the Sweden Democrats."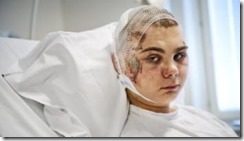 Related: German rejection of further immigration grows following Cologne attacks- mainly due to the hardening attitudes of women
Semi-Related: More people in Europe are dying than are being born
Cheaper Bigger Weddings Lead To Fewer Divorces
According to the study, a wedding ceremony has a massive impact on whether you will get divorced or not. One of the biggest factors is how many people attend the wedding and how much was spent on the ceremony.

Shockingly, couples who eloped (just the couple at the wedding) were 12.5x more likely to end up divorced than couples who were married at a wedding with 200+ people. Turns out having a large family and support group who care, at least enough to attend a wedding, is incredibly important to a long lasting marriage.

But there's even better news: a big wedding doesn't mean an expensive wedding. According to the study, the more you spend on your wedding, the more likely you'll end up divorced.

Couples who spent less than $1,000 were 53% less likely to divorce than couples who spent $20,000 or more. Contrary to what the wedding industry wants you to think (that the average wedding costs an astounding $30,000), more is not always better.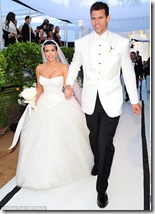 The Rise in Middle Aged Deaths is Mostly White Women in the South Dying
No one has a good theory as to why.

It Turns Out That It's Harder to Empathize with People If You Have Been in Their Shoes
The article assumes this is a bad thing but it could also reflect a more realistic assessment of someone's situation.
Inside the Next Generation McDonalds: McDonald's Next
Gone are the red-and-yellow color palette and harsh lighting.

In their place a sleek black-and-white logo, ambient lighting, glass and metallic interiors and... a salad bar.

The unlikely offering is filled with 19 ingredients including "two choices of salad base greens, two kinds of cheese, three flavors of sauces" and -- of course -- quinoa.

...McDonald's Next still has the regular menu and also offers the brand's new Create Your Taste (CYT) concept, which allows visitors to customize their burgers via touch screen.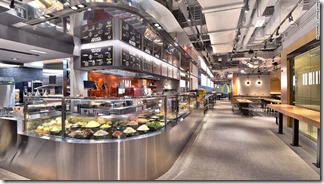 Japan Keeps Train Station Running For Just One Passenger
With birthrates declining in the country, Japan's railways are rapidly running out of business. This means shutting down entire train lines due to low ridership. Included is the Kami-Shirataki train station. However, Japan Railway decided to make an exception and kept the defunct station open for the girl so she can attend high school.

The train stops there only twice a day. One in the morning to pick her up, and one in the afternoon to drop her off after school. They've been doing this for three years now and will end in March, when the high schooler finally graduates.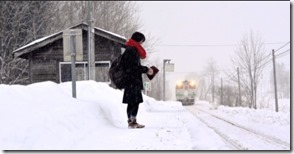 I Found Out My Secret Internal Tinder Rating And Now I Wish I Hadn't
The Yahoo group is for closers only.
Teh Tweet!
Tonight's post brought to you by how it was all supposed to be: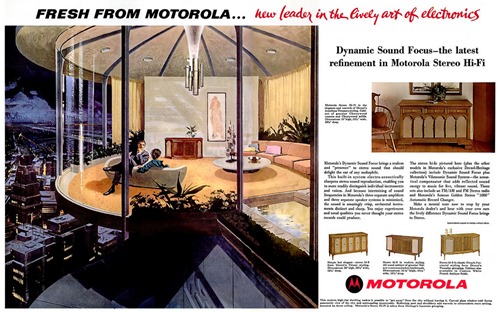 Notice: Posted by permission of AceCorp LLC. Reminder: Ace has an Amazon portal - please use it or else he'll be forced to shop for his own groceries like some kind of animal.

posted by Maetenloch at
10:11 PM
|
Access Comments